Organisation
Overview NIOZ departments, management, board and advisory committee
NIOZ is composed of four science and three support departments. The institute is managed by our director, supervised by the Foundation Board NWO-I, and advised by our Scientific Advisory Committee (SAC).
Management, Board and SAC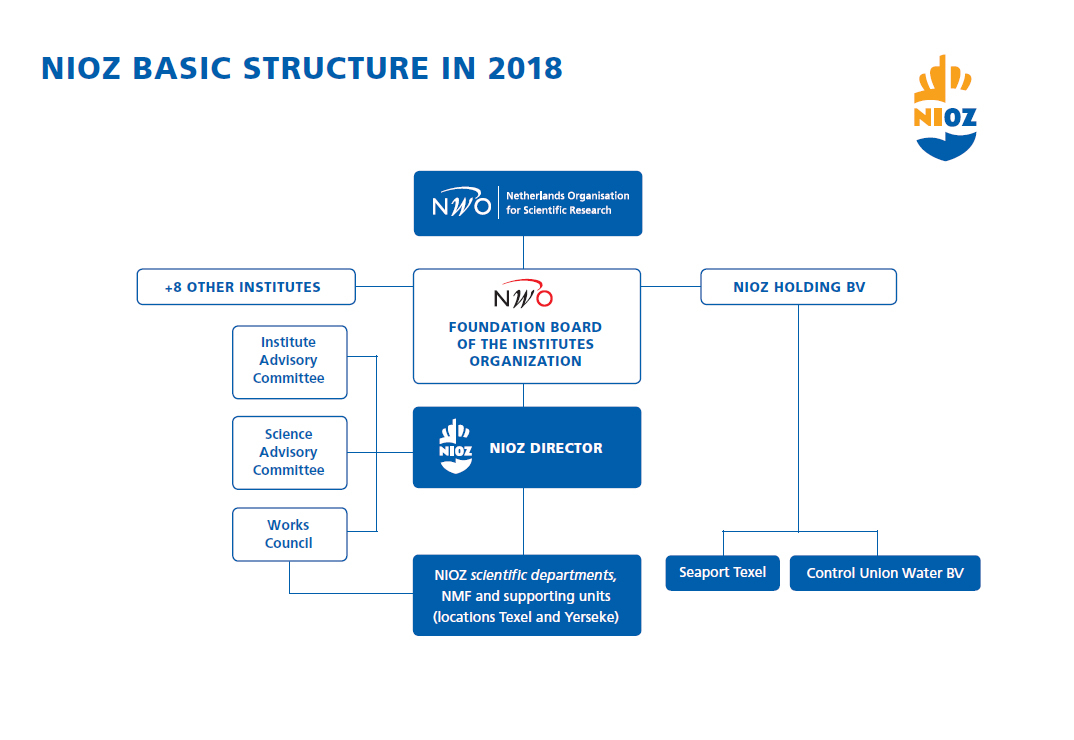 Science Departments
NIOZ is composed of four science departments: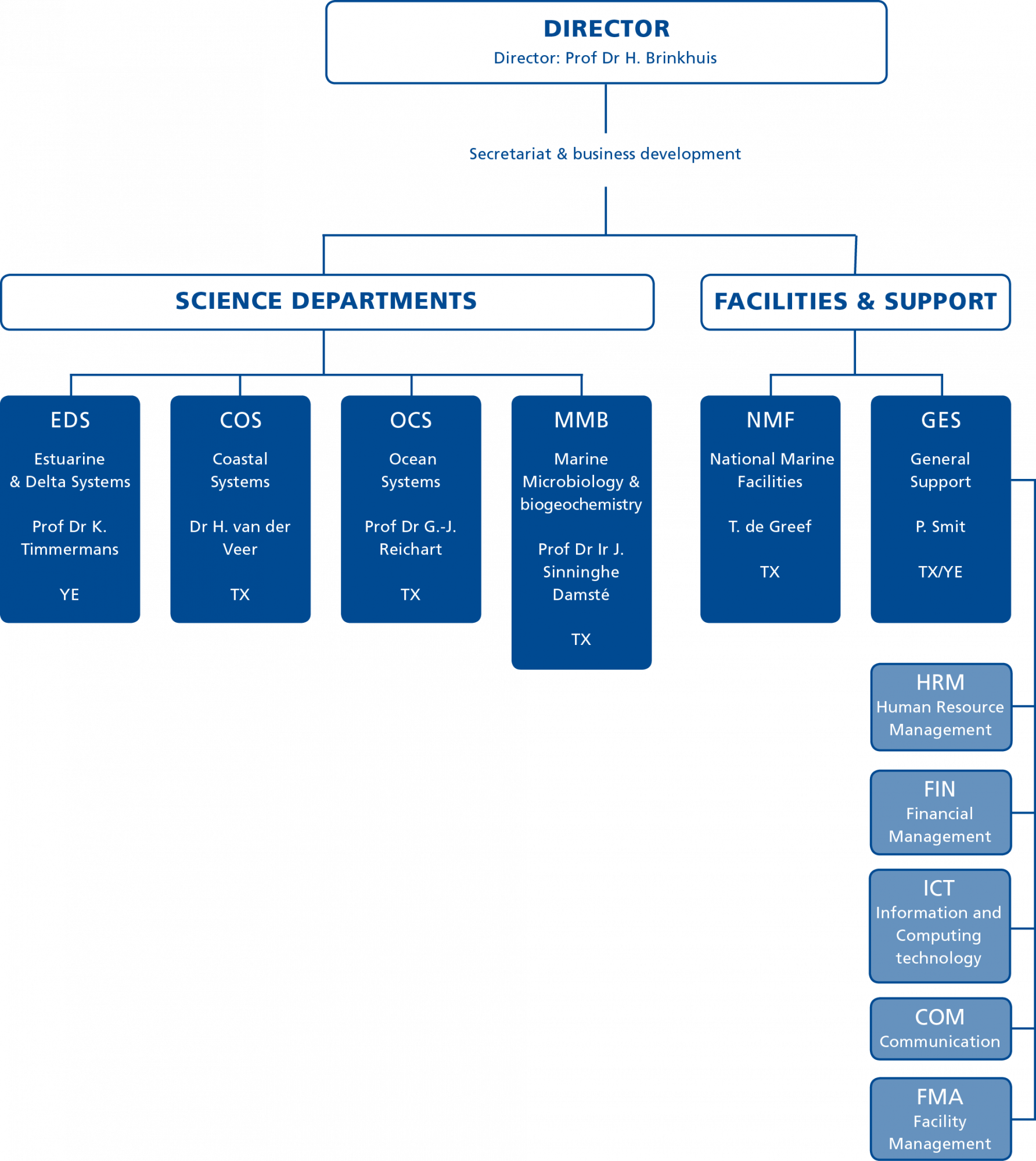 Support Departments and Management Office
NIOZ staff functions are organised in two support departments and a management office:
Dept. National Marine Facilities (NMF) – Thomas de Greef
NMF units:
Dept. General Support (GES) – Peter Smit
GES units:
Management office - prof. dr. Henk Brinkhuis
Browse the full list of NIOZ staff.