Organisation
NIOZ is composed of four research and two supporting departments. The institute is managed by our director and management team (MT), supervised by the Foundation Board NWO-I, and advised by an Institute Advisory Committee (IAC), an Scientific Advisory Committee (SAC) and the Works Council.
Management, Board and SAC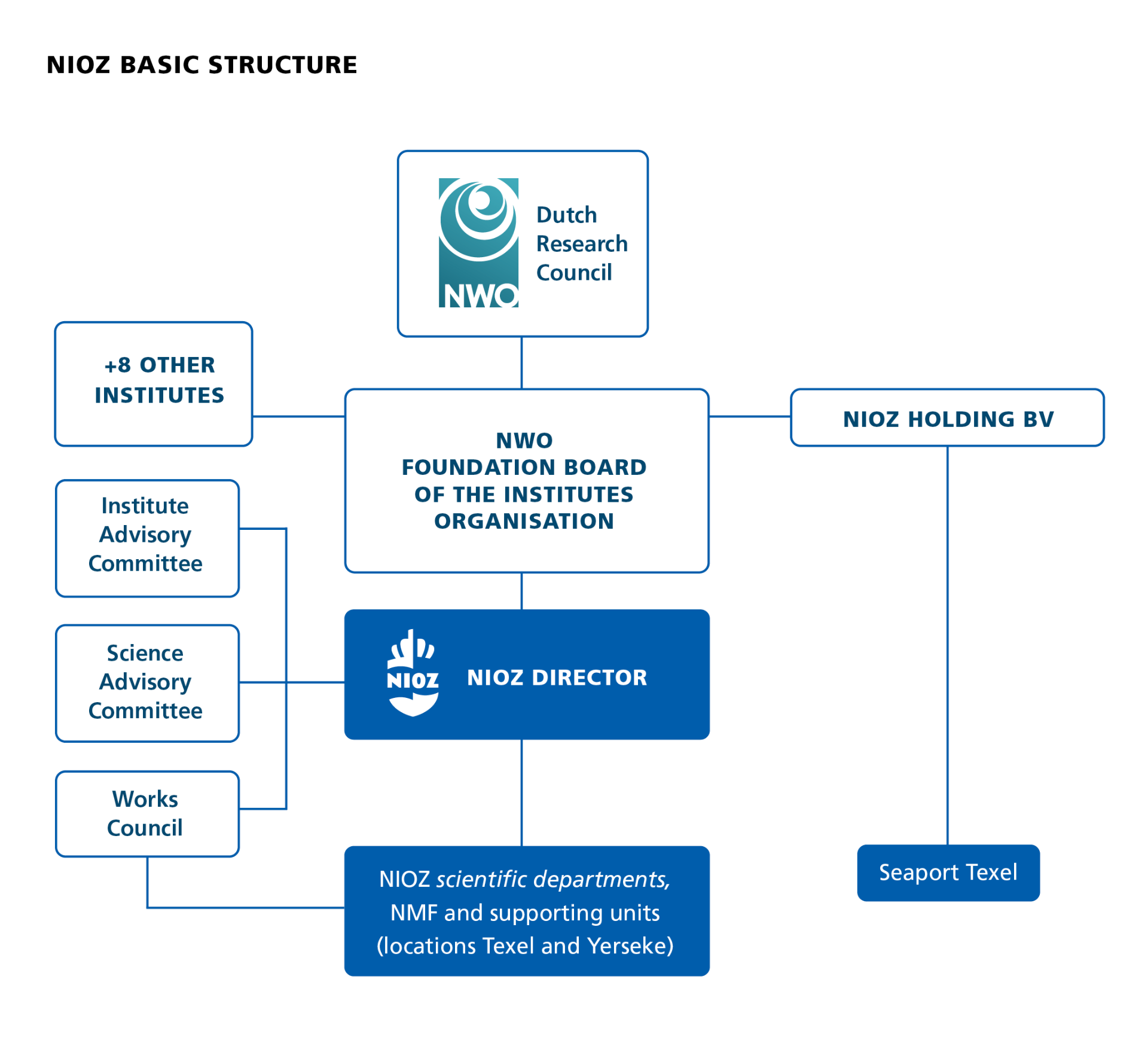 Science Departments
NIOZ is composed of four science departments: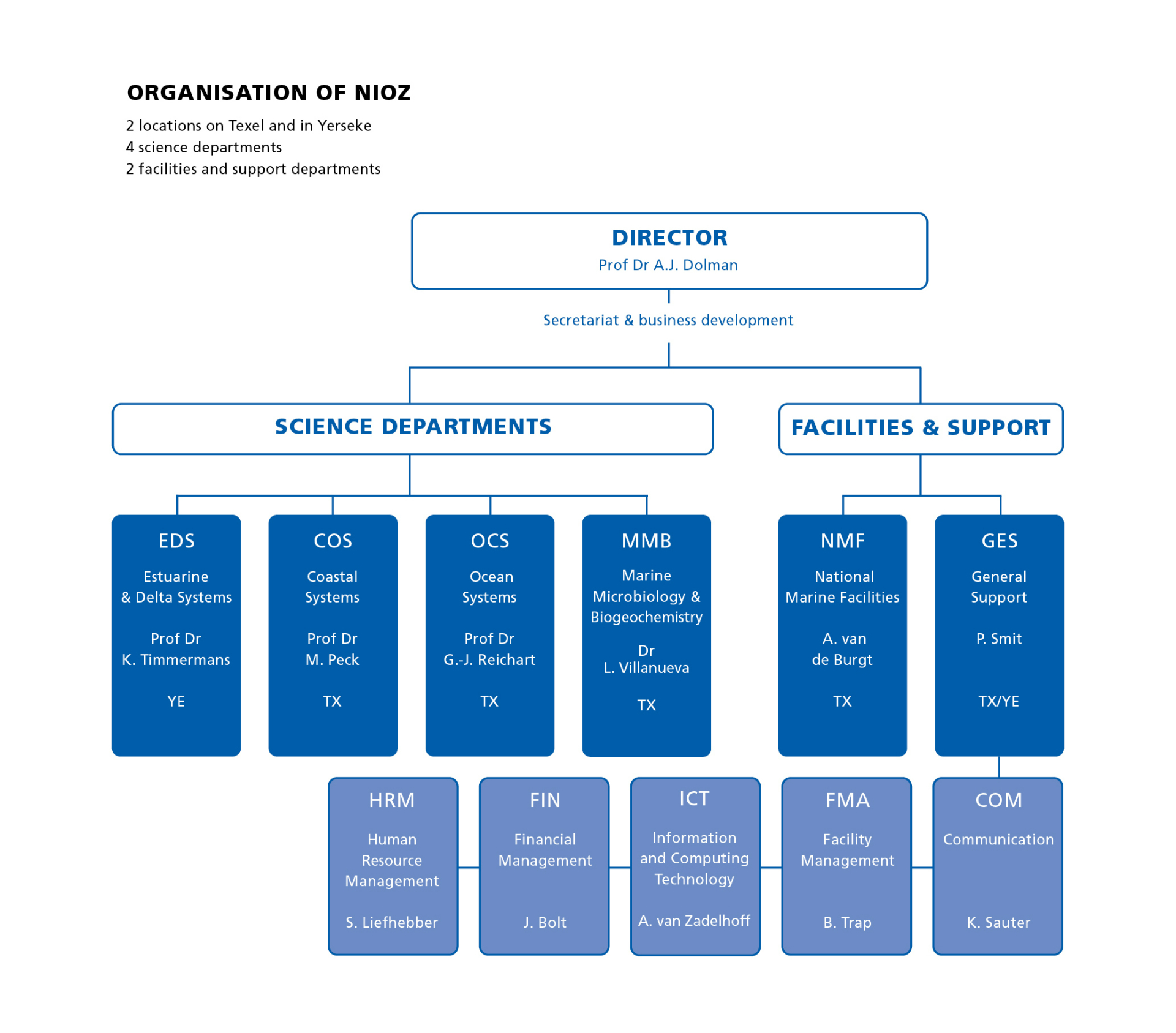 Support Departments and Management Office
NIOZ staff functions are organised in two support departments and a management office:
Dept. National Marine Facilities (NMF) - Aarnoud van de Burgt
NMF units:
Dept. General Support (GES) – Peter Smit
GES units:
Management office - prof. dr. Han Dolman
Browse the full list of NIOZ staff.