Lauded microbiologist Jill Banfield visits NIOZ
Publication date: Thursday 06 April 2023
Earth scientist Professor Jill Banfield of the University of California at Berkeley received the Van Leeuwenhoek Medal yesterday, during the annual meeting of the Royal Dutch Society for Microbiology. This award for influential (micro)biologists has been presented every 10 to 12 years since 1875. After the ceremonies, Banfield visited NIOZ today, at the invitation of Dr. Laura Villanueva, head of NIOZ's Department of Marine Microbiology and Biochemistry, and a member of this year's Van Leeuwenhoek Jury. "We are very honored to host her. Like Van Leeuwenhoek, Banfield dramatically changed the field of microbiology with new tools; Van Leeuwenhoek with his microscope, Banfield with new genetic techniques."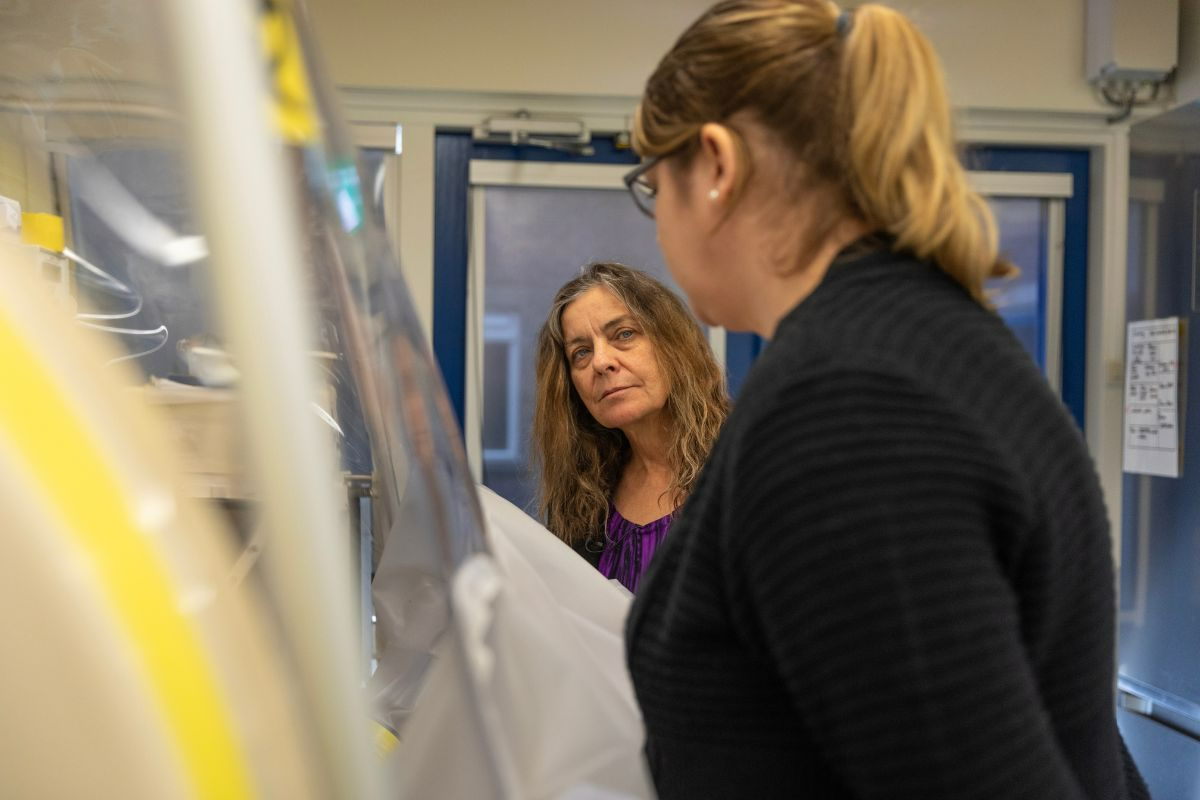 ~~ for Dutch scroll down ~~
New tools
Also like Van Leeuwenhoek, Banfield was not trained as a microbiologist at first. After a master's degree on weathering of granite, she moved to the field of geomicrobiology. In her own lab at the University of California at Berkeley, Banfield now studies microbial communities in both nature and the human environment.
"It goes without saying that with microbes being as small as they are, we need advanced tools to study them", Villanueva says. "Van Leeuwenhoek's microscopes gave us a first, important view on bacteria, archaea, viruses, and fungi. But in the same way a straightforward telescope doesn't show you the outskirts of the universe, a microscope is limited as well, in uncovering all the details in a microbe's life."
Villanueva: "By developing tools to study the genomes of microbes, directly from a sample from the environment, Banfield has discovered many previously unknown archaea and bacteria that cannot be cultured in the laboratory. The genomes of these microbes have helped to populate the 'tree of life' and allowed predictions about the central role of microorganisms in soil, water and air, as well as in our own bodies. She helped our understanding of the importance of microbes in basically any environment."
On the shoulder of giants
"Jill Banfield is definitely one of the giants on whose shoulders I, and many of my colleagues in microbiology stand", admits professor Anja Spang, research leader at the department of Marine Microbiology and Biogeochemistry at NIOZ. Spang tries to unravel the structure of the 'tree of life', the relationship of archaea and bacteria and their role in the evolution. "Only few microorganisms can easily be cultivated in the lab. Reconstructing a tree of life based on those few cultivated organisms, would provide a very biased view of microbial biodiversity", Spang says. "By applying so called 'metagenomics' to many organisms at once, pioneered by Banfield, we can now get a much more complete picture of all the microbes that are out there in nature. This has revolutionized our understanding of cellular evolution."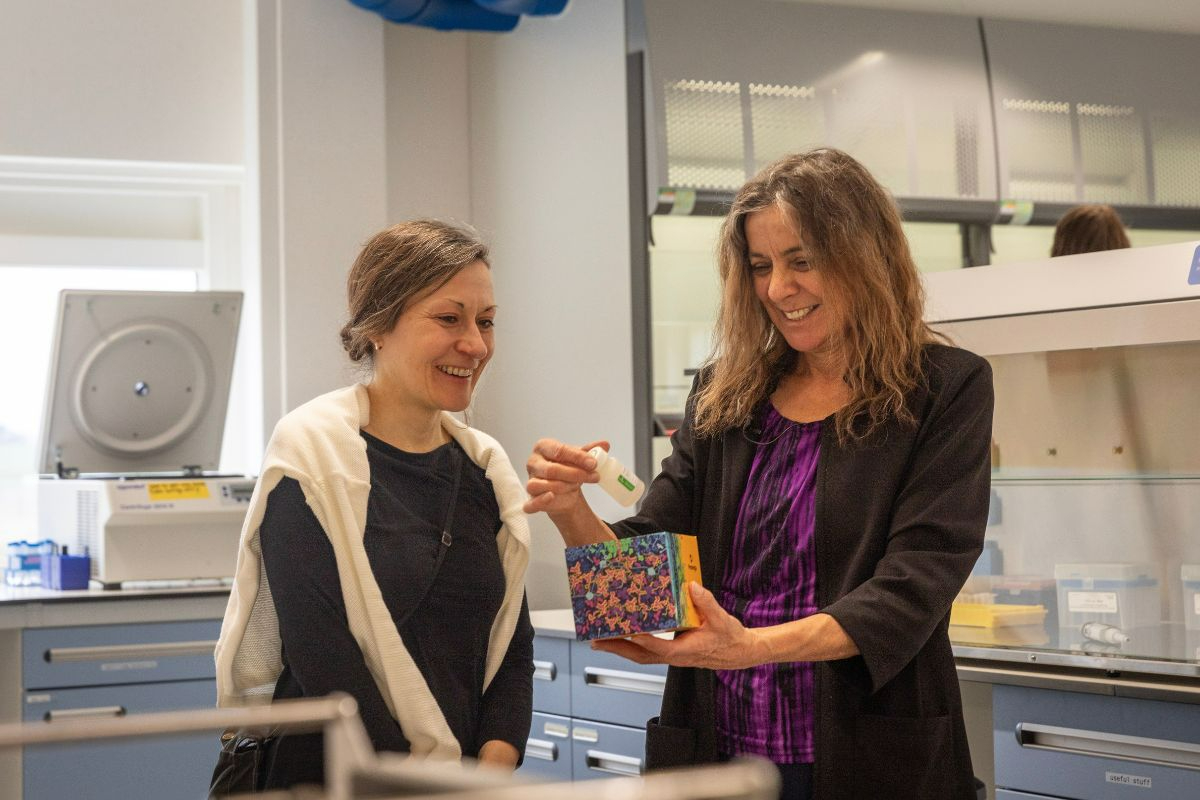 First woman
Jury member Villanueva is especially pleased that finally, after fourteen men, the fifteenth awardee of the Van Leeuwenhoek Medal is a woman. "It had become a little bit embarrassing, knowing that for example women like Johanna van Westerdijk in the early twentieth century, and many others that came after her, had made significant contributions to the field of microbiology as well." The jury stresses however, that Banfield is awarded for her immense scientific contributions to the field of microbiology, and nothing other than that.
Microbiology as a solution
Banfield feels very much honored by this award. "Trained as an earth scientist, I've always been fascinated by biology", she said. "After having studied microbiology for more than twenty years, we've learned a lot about the central role of microbes, both in nature and in human and animal health. Today, we still learn a lot about microbiology as a potential solution as well. Bacteria can be of importance when we want to cure illnesses, avoid emission of greenhouse gases and may help us get rid of pollution as well."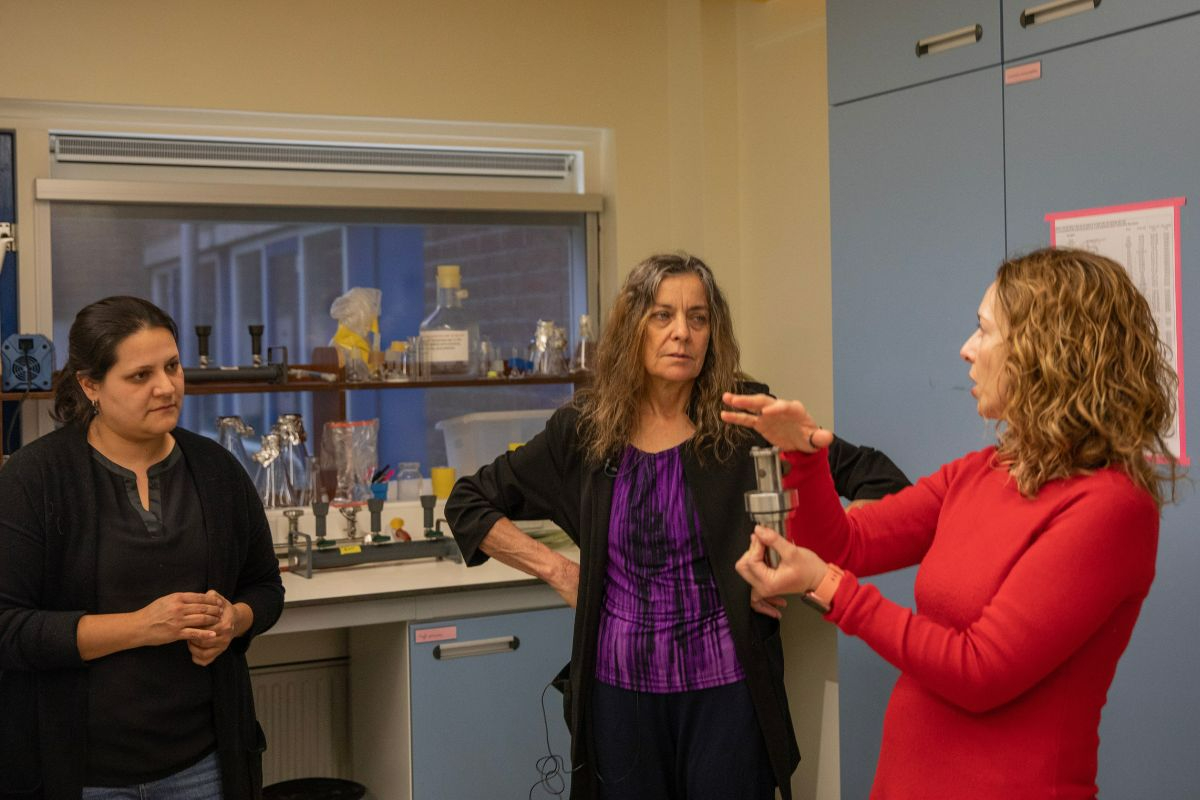 ---
Gelauwerd microbioloog Jill Banfield bezoekt NIOZ
Aardwetenschapper professor Jill Banfield van de University of California in Berkeley, heeft gisteren, tijdens de jaarlijkse bijeenkomst van de Koninklijke Nederlandse Vereniging voor Microbiologie, de Van Leeuwenhoek Medaille ontvangen. Deze prijs voor invloedrijke (micro)biologen wordt sinds 1875 elke tien tot twaalf jaar uitgereikt. Na haar onderscheiding bezocht Banfield vandaag het NIOZ, op uitnodiging van Dr. Laura Villanueva, hoofd van de afdeling Mariene Microbiologie en Biochemie van het NIOZ, en lid van de 'Van Leeuwenhoek Jury' van dit jaar. "We zijn zeer vereerd om haar te mogen ontvangen. Net als Van Leeuwenhoek heeft Banfield het vakgebied van de microbiologie drastisch veranderd met nieuwe instrumenten; Van Leeuwenhoek met zijn microscoop, Banfield met nieuwe genetische technieken"
Nieuwe instrumenten
Net als Van Leeuwenhoek was Banfield aanvankelijk niet opgeleid als microbioloog. Na een mastertitel in de 'verwering van graniet', stapte ze over naar de geomicrobiologie. Inmiddels bestudeert Banfield in haar eigen laboratorium de microbiële gemeenschappen in zowel de natuur als het menselijk lichaam.
"Het spreekt vanzelf dat we de piepkleine microben niet kunnen bestuderen zonder geavanceerde instrumenten", zegt Villanueva. "De microscopen van Van Leeuwenhoek gaven ons een eerste, belangrijke kijk op bacteriën, archaea, virussen en schimmels. Maar zoals een eenvoudige telescoop je niet de rand van het heelal laat zien, zo is een microscoop ook beperkt in het blootleggen van alle details in het leven van een microbe."
Met nieuwe genetische technieken maakte Banfield het mogelijk om het genoom van microben rechtstreeks vanuit een monster uit de omgeving te bestuderen. Daardoor zijn diverse onbekende archaea en bacteriën ontdekt die niet in het laboratorium kunnen worden gekweekt. Villanueva: "De genomen van deze microben hebben geholpen de 'stamboom van het leven' in te kleuren. Ze hebben ook voorspellingen mogelijk gemaakt over de centrale rol van micro-organismen in bodem, water en lucht en in ons eigen lichaam. Banfield heeft bijgedragen aan ons begrip van het belang van microben in vrijwel elke omgeving."
Op de schouder van reuzen
"Jill Banfield is absoluut een van de reuzen op wiens schouders ik en veel van mijn collega's in de microbiologie staan", geeft professor Anja Spang, onderzoeksleider bij de afdeling Mariene Microbiologie en Biogeochemie van het NIOZ, toe. Spang probeert de structuur van de 'stamboom van het leven', de relatie tussen archaea en bacteriën en hun rol in de evolutie te ontrafelen. "Slechts weinig micro-organismen kunnen gemakkelijk in het lab worden gekweekt. Een levensboom reconstrueren op basis van die paar gekweekte organismen, zou een zeer vertekend beeld geven van de microbiële biodiversiteit." zegt Spang. "Banfield is een pionier op het gebied van 'metagenomics', waarbij een mengsel van vele organismen tegelijk genetisch kan worden bekeken. Daardoor kunnen we nu een veel vollediger beeld krijgen van alle microben die er in de natuur zijn. Dit heeft ons begrip van de cellulaire evolutie radicaal veranderd."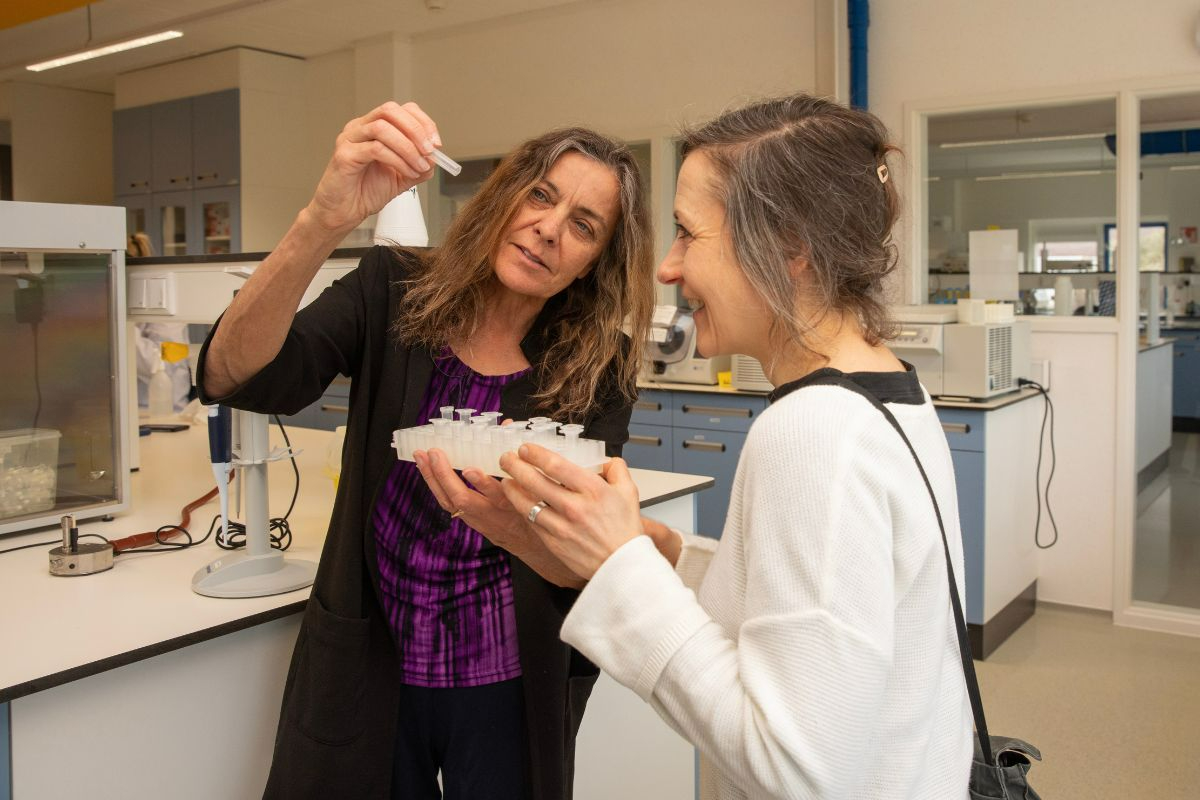 Eerste vrouw
Jurylid Villanueva is erg opgetogen dat eindelijk, na veertien mannen, de vijftiende laureaat van de Van Leeuwenhoek Medaille een vrouw is. "Het was een beetje gênant geworden, wetende dat bijvoorbeeld vrouwen als Johanna van Westerdijk in het begin van de twintigste eeuw, en vele andere vrouwen die na haar kwamen, ook belangrijke bijdragen hadden geleverd op het gebied van de microbiologie." De jury benadrukt dat Banfield wordt onderscheiden voor haar immense wetenschappelijke bijdragen aan de microbiologie, en niets anders dan dat.
Microbiologie als oplossing
Banfield voelt zich zeer vereerd door deze prijs. "Opgeleid als aardwetenschapper ben ik altijd gefascineerd geweest door biologie", zegt zij. "Na meer dan twintig jaar de microbiologie te hebben bestudeerd, hebben we veel geleerd over de centrale rol van microben, zowel in de natuur als in de gezondheid van mens en dier. Ook nu leren we nog steeds veel over microbiologie als mogelijke oplossing. Bacteriën kunnen een hoofdrol hebben in het genezen van ziekten, ze kunnen helpen de uitstoot van broeikasgassen te voorkomen en ze kunnen ons wellicht ook helpen om van vervuiling af te komen."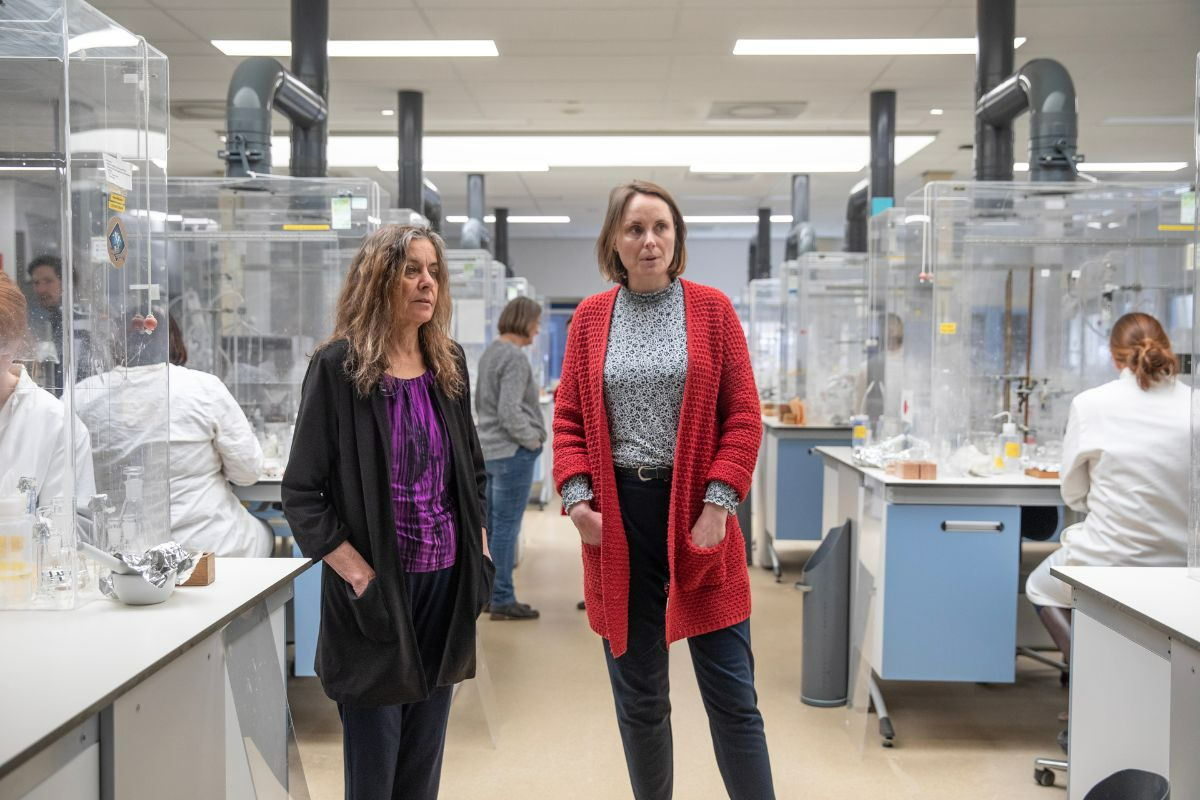 Previous winners of the Van Leeuwenhoek Medal include Louis Pasteur in 1895 and Craig Venter as the latest awardee in 2015.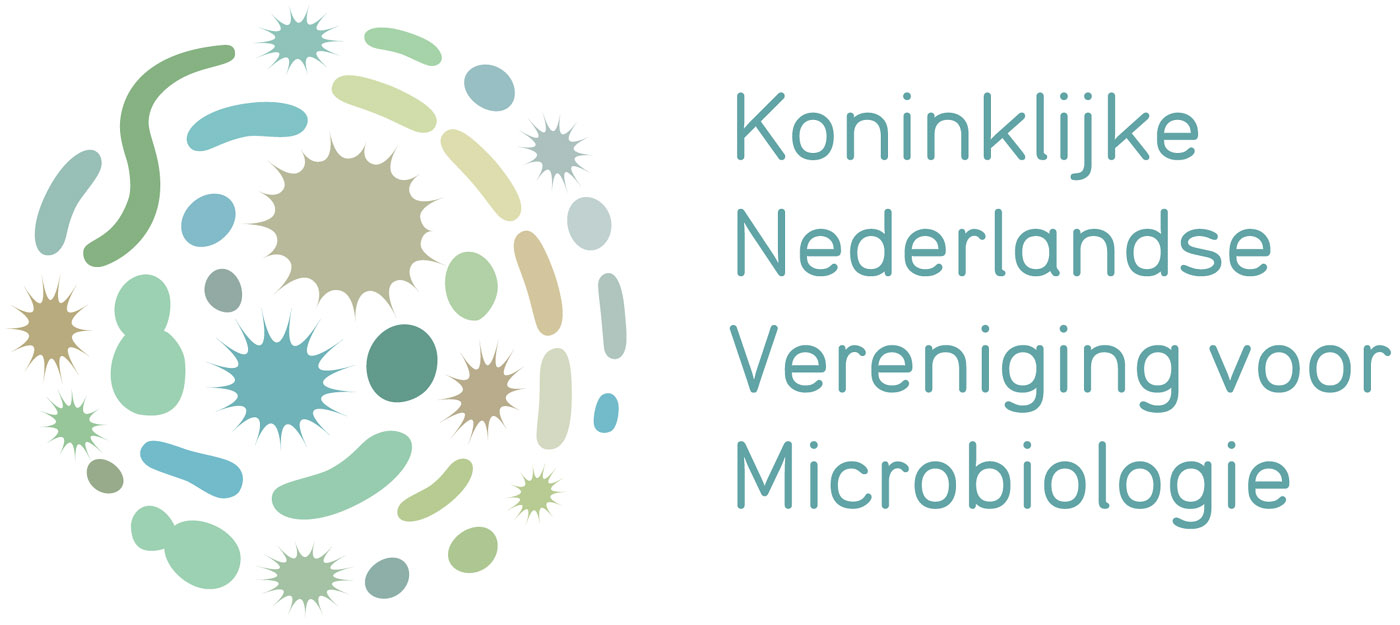 Eerdere winnaars van de Van Leeuwenhoek Medaille zijn onder meer Louis Pasteur in 1895 en Craig Venter als laatste laureaat in 2015.