World Ocean Day 8th June 2022 | Thank you sea, and five challenges
Publication date: Tuesday 07 June 2022
June 8th is World Oceans Day: declared 30 years ago by the United Nations to draw attention to the importance of healthy oceans for a habitable planet Earth. In this short video from the Royal Netherlands Institute for Sea Research (NIOZ), we present the sea as a character with her own voice. We thank her for the many services she provides to humanity - from regulating the climate and fostering biodiversity to every 2nd breath, our food, transport and raw materials. The sea answers what's wrong with her and what she needs to keep functioning well: some peace and quiet (protected areas), clean air (less greenhouse gases and heat), and a healthier diet (less pollution).
~~ for Dutch, scroll down ~~
Watch the NIOZ video on YouTube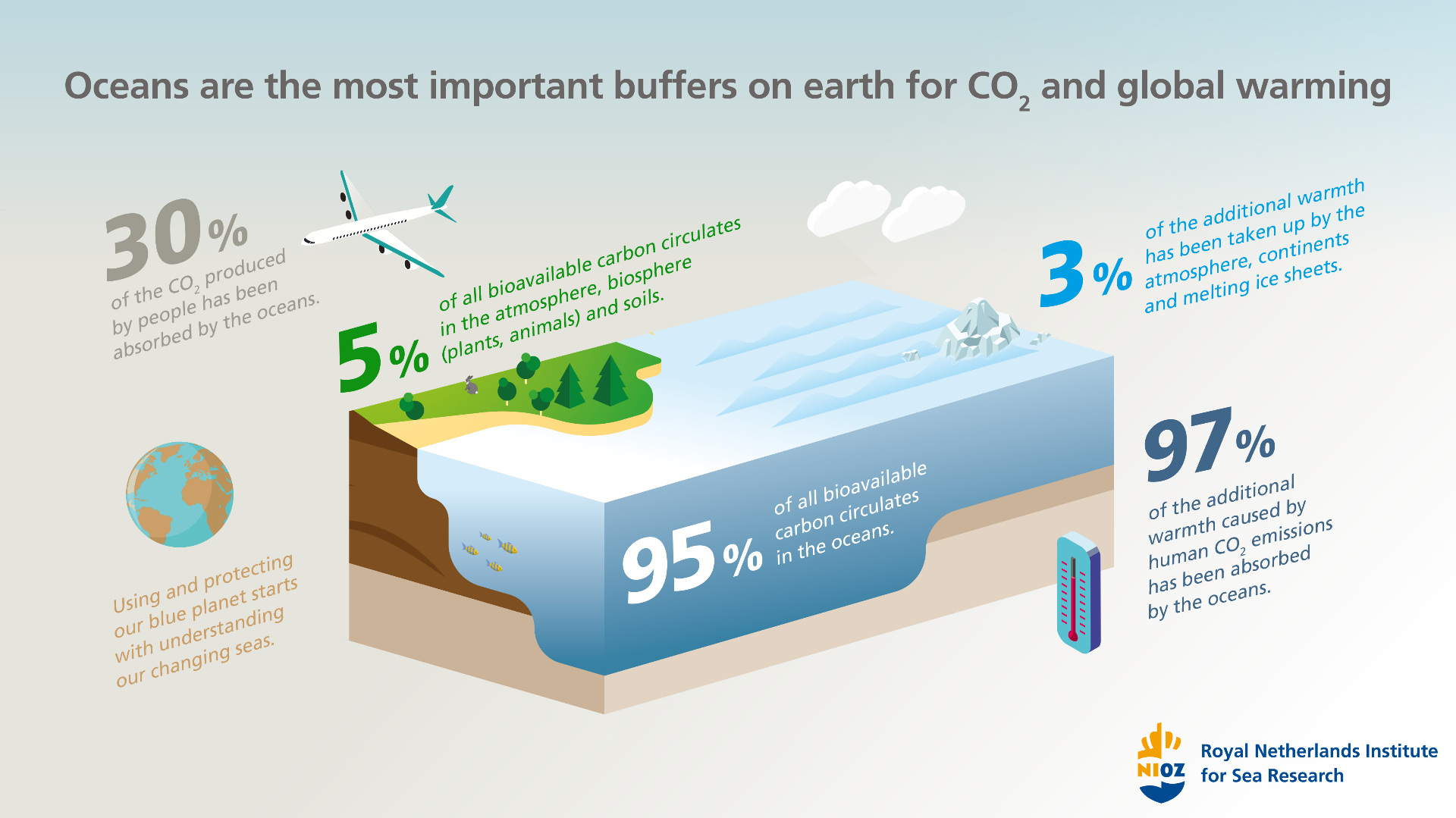 ---
8 juni 2022 Wereldoceaandag | Dankjewel zee en vijf uitdagingen
Op 8 juni is het Wereldoceaandag: 'World Oceans Day' is 30 jaar geleden ingesteld door de Verenigde Naties om wereldwijd aandacht te vragen voor het belang van gezonde oceanen voor een leefbare planeet. In deze korte video van het Koninklijk Nederlands Instituut voor Onderzoek der Zee (NIOZ) tonen we de zee als personage met een eigen stem. We bedanken haar voor de vele diensten die zij aan de mensheid levert - van klimaat en biodiversiteit tot elke 2e ademteug, ons voedsel, vervoer en grondstoffen. De zee antwoordt wat haar mankeert en wat ze nodig heeft om goed te blijven functioneren: rust (beschermde gebieden), schone lucht (minder broeikasgassen en warmte), en een gezonder dieet (minder vervuiling).