The impact of plastic pollution on marine life
There is an incredible amount of plastic waste floating in the seas and oceans. You can see this, for example, when walking along the tide line. Plastic in the water has the major disadvantage of containing toxins. Animals that swallow the plastic accumulate these toxins in their bodies.
Microplastics are so small that animals ingest them unnoticed; larger pieces of plastic are sometimes mistaken for food by animals.
If you take a closer look at a piece of floating plastic, you can see that it is sometimes completely covered by a layer of bacteria, algae and other living creatures. They have seen an opportunity in the plastic; a surface to attach themselves to. Just as the small layer of life on the outside of the earth is called the biosphere, we can see the layer of life on a piece of plastic as the plastisphere. These bacteria travel long distances on the plastic.
It could well be that the bacteria also use the plastic as a kind of raw material. The expectation is that they will be able to eat it completely. The question is what this means for the toxins in the plastic and where they go.
---
De invloed van plasticvervuiling op het zeeleven
Er drijft onvoorstelbaar veel plastic afval in de zeeën en oceanen. Dat zie je bijvoorbeeld als je langs de vloedlijn loopt. Plastic in het water heeft als belangrijk nadeel dat het gifstoffen aan zich bindt. Dieren die het plastic inslikken verzamelen die gifstoffen in hun lichaam.
Microplastic is zo klein zijn dat dieren het ongemerkt binnen krijgen; grotere stukken plastic worden door dieren soms per ongeluk aangezien voor voedsel.
Als je een stuk drijfplastic beter bekijkt, dan zie je ook dat het soms helemaal is bedekt door een laag bacteriën, algen en andere levende wezens. Die hebben in dat plastic vooral een kans gezien; een oppervlak om zich aan te hechten. Zoals het kleine laagje leven aan de buitenkant van de aarde de biosfeer wordt genoemd, zo kunnen we het laagje leven op een stuk plastic zien als de plastisfeer. Deze bacteriën verplaatsen zich op het plastic over grote afstanden.
Het zou best kunnen dat de bacteriën het plastic ook als een soort grondstof gebruiken. Het is de verwachting dat ze het volledig kunnen opeten. De vraag is ook wat dat betekent voor de gifstoffen die in het plastic zitten en waar die blijven.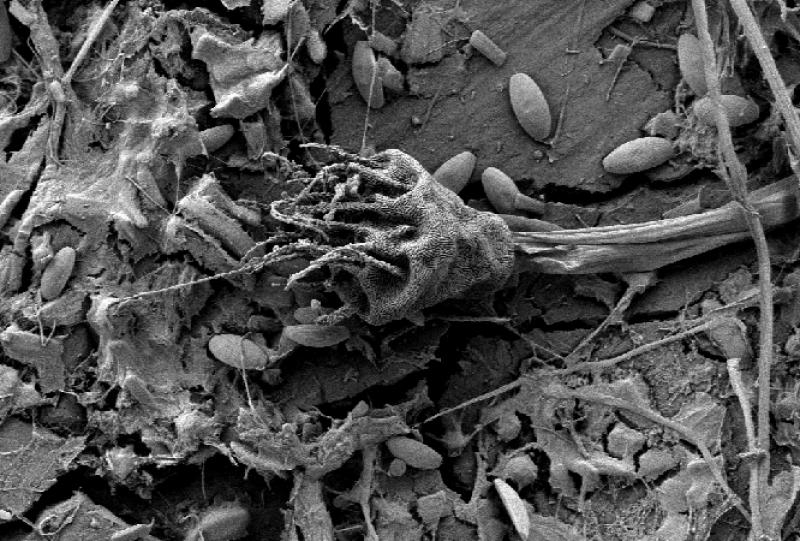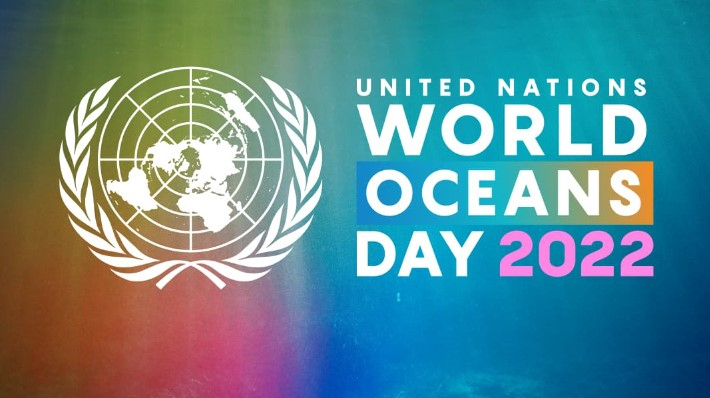 Key figures
More than 8 million tonnes of plastic end up in the sea every year.

The whereabouts of 99% of the plastic is 'unaccounted for'.

Plastic disintegrates into microscopic pieces by UV radiation from the sun.

Approximately 51 trillion microplastics float around in the surface waters of oceans.

It recently emerged that there are many more pieces of plastic in the oceans. Research has shown that plastic particles can be found at every depth in ocean water.

PCBs are poisonous substances that bind to plastic or are added to it during production. These substances accumulate in oily fish and top predators in the food chain. Humans also ingest microplastics and PCBs through eating fish.
---
Kengetallen
Meer dan 8 miljoen ton plastic komt elk jaar in de zee terecht.

99% van het plastic is 'kwijt'.

Plastic valt oa. door UV-straling van de zon uiteen in microscopisch kleine stukjes.

Ongeveer 51 biljoen microplastics drijven rond in de oppervlaktewateren van oceanen.

Recent is gebleken dat enorm veel meer stukjes plastic zich in totaliteit in de zeeën bevinden. Onderzoek toonde aan dat op elke diepte in het oceaanwater plastic deeltjes te vinden zijn.

PCB's zijn gifstoffen die veel aan plastic binden of er tijdens de productie aan zijn toegevoegd. Deze stoffen hopen op in vette vis en top-predatoren in de voedselketen. Ook mensen krijgen microplastics en PCB's binnen via het eten van vis.