Oceans of Energy will build 1 MW offshore solar off the coast of Scheveningen
Publication date: Thursday 11 November 2021
Scheveningen, The Netherlands; November 11, 2021 - Today Oceans of Energy and partners & observers announce the upscaling of the world's first offshore solar farm system 20 times and expand it to 1 MW (MegaWatt). In the coming years, the company plans to further scale up this system to 10 MW and then 100 MW. 100 MW is equivalent to an energy supply for 30,000 households. The expansion of the offshore solar system to 1 MW is supported by a public contribution from the Demonstration Energy and Climate Innovation (DEI+) arrangement, provided by the Netherlands Enterprise Agency (RVO). NIOZ and Wageningen Marine Research carry out the ecological monitoring.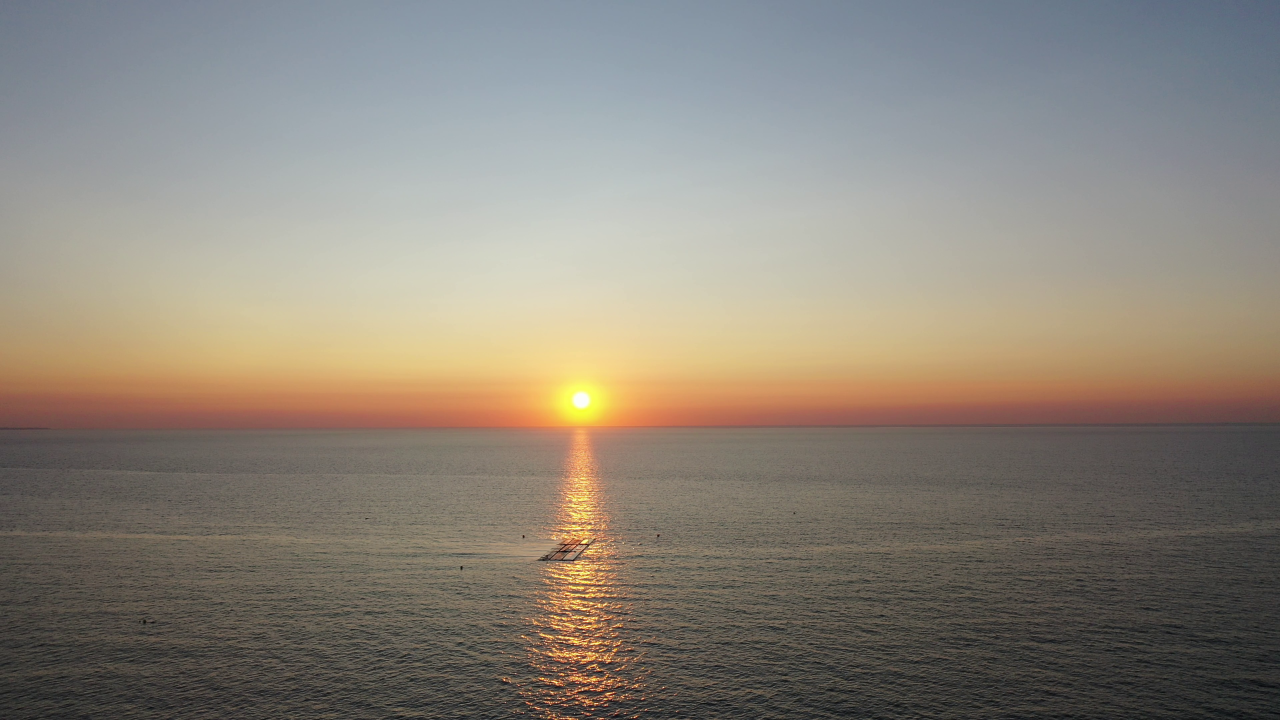 ~~for Dutch scroll down~~
NIOZ, in collaboration with WMR and Deltares, will investigate the impact of the floating platform on the marine ecosystem. The study examines the effect of reduced light incidence on plankton production in the water column, the growth of mussels and other animal life on the platform and how these influence their environment by trapping plankton and the organic residues they produce, and seabirds and marine mammals, searching for food and a place to rest on and around the platform.
---
Schevingen, 11 november 2021 - Vandaag kondigen Oceans of Energy en haar partners & observers aan het allereerste offshore solar farm systeem ter wereld 20 maal te vergroten en uit te breiden naar 1 MW (MegaWatt). In de komende jaren is het bedrijf voornemens dit systeem verder op te schalen naar 10 MW en dan 100 MW. Honderd MW staat gelijk aan een energievoorziening van 30.000 huishoudens. De uitbreiding van het offshore solar systeem naar 1 MW wordt ondersteund middels een publieke bijdrage van de regeling Demonstratie Energie- en Klimaatinnovatie (DEI+), verstrekt door de Rijksdienst voor Ondernemend Nederland (RVO). NIOZ en Wageningen Marine Research voeren de ecologische monitoring uit.
NIOZ, in samenwerking met WMR en Deltares, gaat onderzoeken wat de impact is van het drijvende platform op het mariene ecosystem. Daarbij wordt gekeken naar het effect van verminderde lichtinval op planktonproductie in de waterkolom, naar aangroei van mosselen en ander dierlijk leven op het platform en hoe deze door het invangen van plankton en met organische resten die ze produceren hun omgeving beïnvloeden, en naar zeevogels en zeezoogdieren die op en rond het platform voedsel zoeken en uitrusten.