NIOZ at Science Festival Expedition Next in Middelburg
Publication date: Sunday 30 April 2023
On Wednesday, May 3, the inner city of Middelburg, Zeeland, is transformed into a big science festival for children aged 6-12 and their parents/guardians. NIOZ is participating with three activities:
[Nederlands onder Engels]
Seaweed has the future: Discover how seaweed can help us, for example as a healthy and tasty meat substitute or bioplastic. Taste a delicious amuse with seaweed from a star chef from Zeeland and get explained why the flavors match. View baby seaweeds under a microscope or pull a meter-long garland of sugarweed from our giant reaction tube. (A collaboration between NIOZ, HZ University of Applied Science and Scalda, two of our founding partners of the Delta Climate Center).

First Aid for Dike Breaches: NIOZ and the Watersnoodsmuseum take you back to 1953 and other historical flood disasters we investigated. In another Lego cart we recreate a flood disaster in miniature: you will see how fast the water flows into the polder when a dike breaks. But you also see how plants in front of the dike slow down the waves and give people and animals more time to get away safely.

Living Dike: Which works better against waves? A dike made of concrete or a living dike? Cause a storm surge in the Lego cart and see how vegetated land in front of the dike helps everyone behind it keep dry feet. (A Blue Route project of NIOZ and UTwente).
Please get tickets on the website of Expeditie Next if you want to come. The festival is free for children, adults pay EUR 7,50 for a ticket, with two drinks included. Expeditie Next is organized by the NWA, the Dutch Research Agenda of NWO.
Look here for an impression of NIOZ on Expedition Next in Franeker in 2022: Impression Expedition NEXT - NIOZ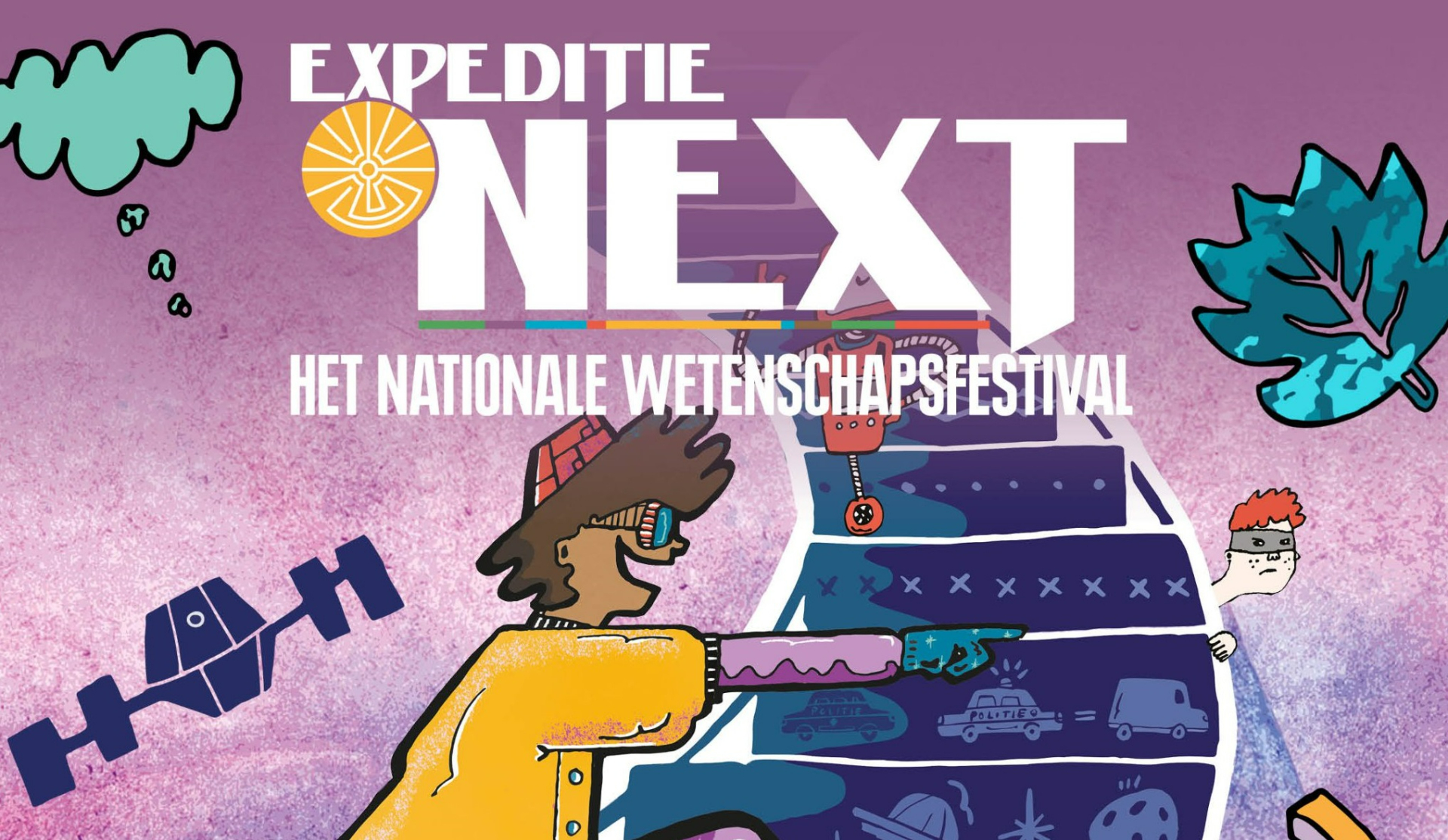 NIOZ op Wetenschapsfestival Expeditie Next in Middelburg
Op woensdag 3 mei is de binnenstad van het Zeeuwse Middelburg omgetoverd tot een groot wetenschapsfestijn voor kinderen van 6-12 en hun ouders/begeleiders. NIOZ doet hieraan mee met drie activiteiten.
Ontdek hoe zeewier ons kan helpen, bijvoorbeeld als gezonde en lekkere vleesvervanger of als bioplastic. Proef een heerlijke amuse met zeewier van een Zeeuwse sterrenkok en laat je uitleggen waarom de smaken bij elkaar passen. Bekijk baby-zeewiertjes onder een microscoop of trek een meterslange slinger suikerwier uit onze reuzenreageerbuis.
(Samenwerking tussen NIOZ, HZ University of Applied Science en Scalda, twee van onze partners in het Zeeuwse Delta Climate Center in oprichting)
NIOZ en het Watersnoodsmuseum nemen je mee naar 1953 en andere historische watersnoodrampen die we onderzochten. In een Lego-kar doen we in het klein een watersnoodramp na: zo zie je hoe snel het water de polder instroomt als een dijk doorbreekt. Maar je ziet ook hoe planten voor de dijk de golven remmen en mensen en dieren meer tijd geven om veilig weg te komen.
Wat werkt beter tegen golven? Een dijk van beton of een levende dijk? Veroorzaak een stormvloed in de Lego-kar en zie hoe begroeid land vóór de dijk iedereen áchter de dijk helpt om droge voeten te houden. (Blauwe Route project met UTwente)
Je kan tickets kopen op de website van Expeditie Next: kinderen zijn gratis, volwassenen betalen 7,50 euro inclusief twee consumptiebonnen. Expeditie Next wordt georganiseerd door de Nationale Wetenschapsagenda (NWA).
Kijk hier voor een impressie van NIOZ op Expeditie Next in Franeker in 2022.