Dust
Welcome to NIOZ' dustiest web page!
Saharan dust transported over large distances through the atmosphere with the offshore trade winds is a potential fertilizer of the ocean. NIOZ traces dust originating from the Sahara desert across the whole North-Atlantic Ocean using a trans-Atlantic array of moored equipment with a dust-collecting buoy at the surface and sediment traps in the ocean below it.
Below you see a series of seven daily satellite pictures (copyright NASA) in summer 2013, showing the progression of a dust outbreak in norhtwest Africa, blowing across the Atlantic Ocean: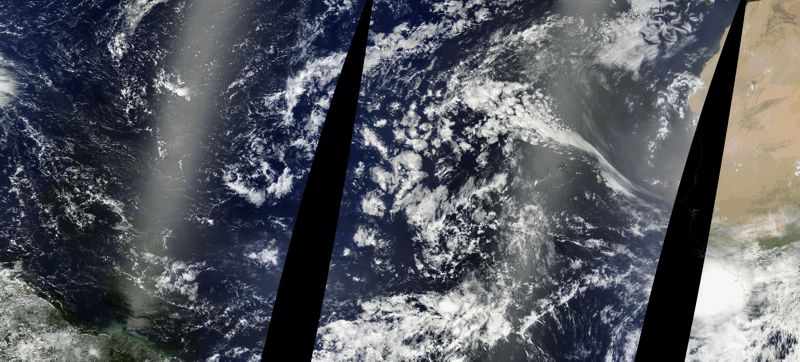 Every year, numerous of such dust events take place and in total about 180 Million Tons of so-called mineral dust are blown out from the northwest African deserts (including Sahara and Sahel) westward across the Atlantic Ocean. Recent satellite measurements by NASA have demonstrated that between Africa and the Caribbean, about 140 Million Tons are deposited on the ocean as well as on the South-American rainforest.
Such amounts of dust deposited over such a big area are likely to have an impact. In two affiliated projects at NIOZ and another one at partner institute MARUM-Bremen we are studying Saharan dust by collecting it with instruments that we placed underneath the dust plume. We deployed tethered buoys with autonomous dust collectors, powered by solar panels, which suck air through filters. In addition, we placed moorings with sediment traps to collect material settling through the ocean. Both the buoys and moorings provide time series of dust, which we compare with satellite images and meteorological data.
A third way to sample deposited dust is by taking sediment cores from the ocean floor.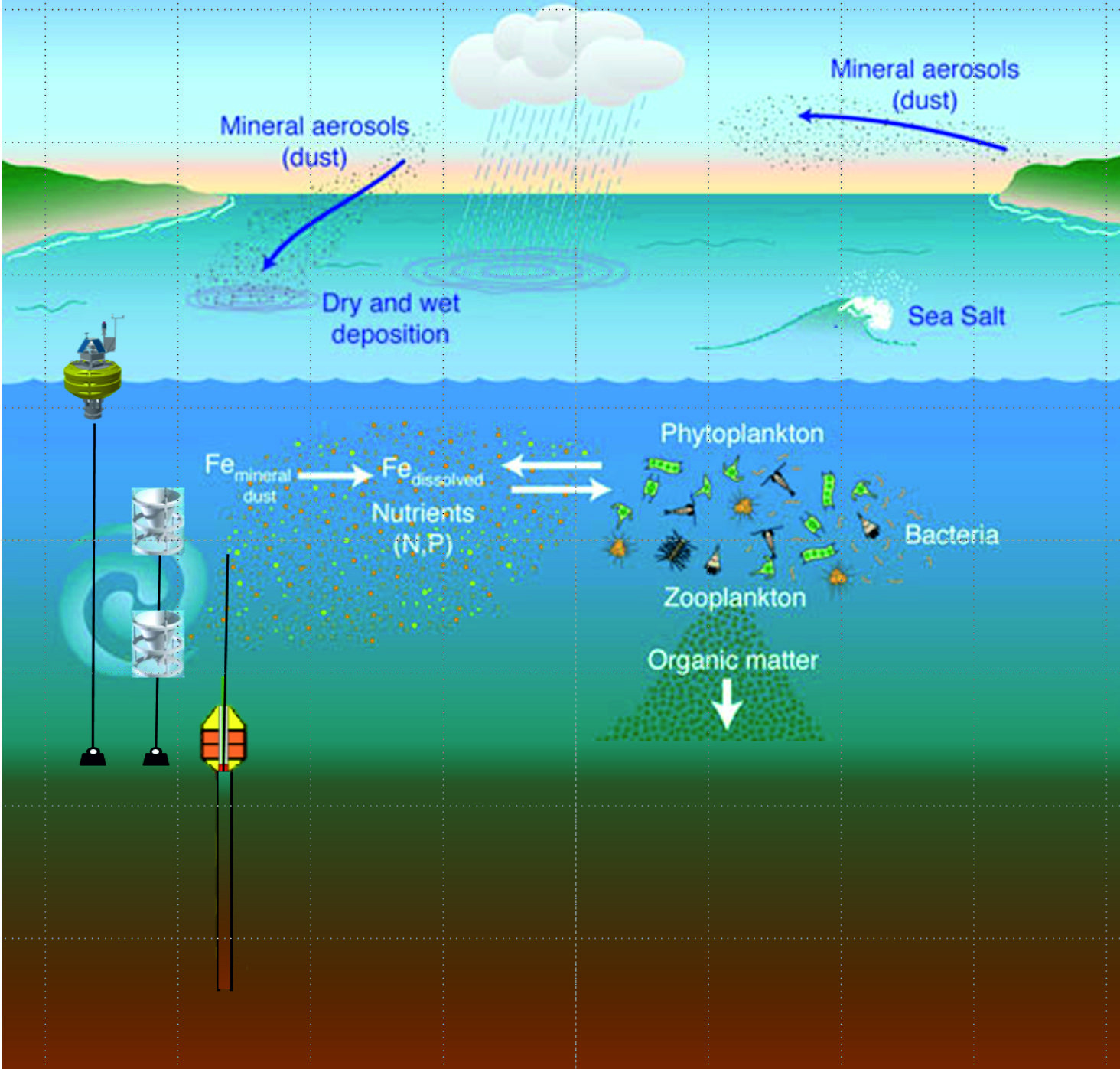 In 2012 we deployed the instruments for the first time and we re-visited the instruments regularly throughout the past few years using various research vessels such as NIOZ' own RV Pelagia, but also on foreign ships such as FS Maria S Merian, FS Meteor and RRS James Cook.
With the new website, the blogs that were kept during these cruises have disappeared. You can still read about what we did at sea on an external website: www.stuut.tv
The projects TRAFFIC (funded by NWO) and DUSTTRAFFIC (funded by ERC) focus on the marine-environmental effects of dust deposition and we have published some very nice results already, with more papers coming up!
In November 2019 we will set sail again on board RV Pelagia to service the instruments and collect the samples that were collected during the past year. Keep an eye on this website and the blog to follow our adventures at sea!
More dusty news is presented through NIOZ' dust blog: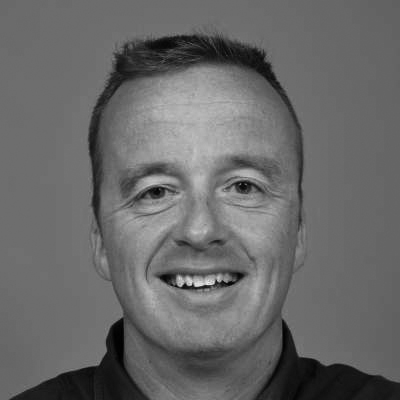 Jan-Berend Stuut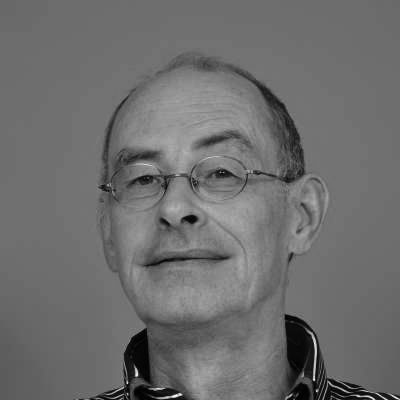 Geert-Jan Brummer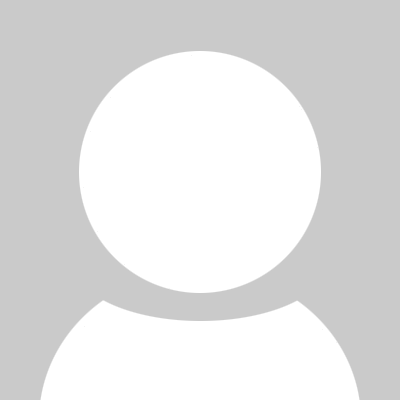 Anouk van Boxtel
September 2022
Catarina and Jan-Berend hosted a session during an international conference in Peru and travelled through the country to visit and sample two deserts. Here you can read their blog.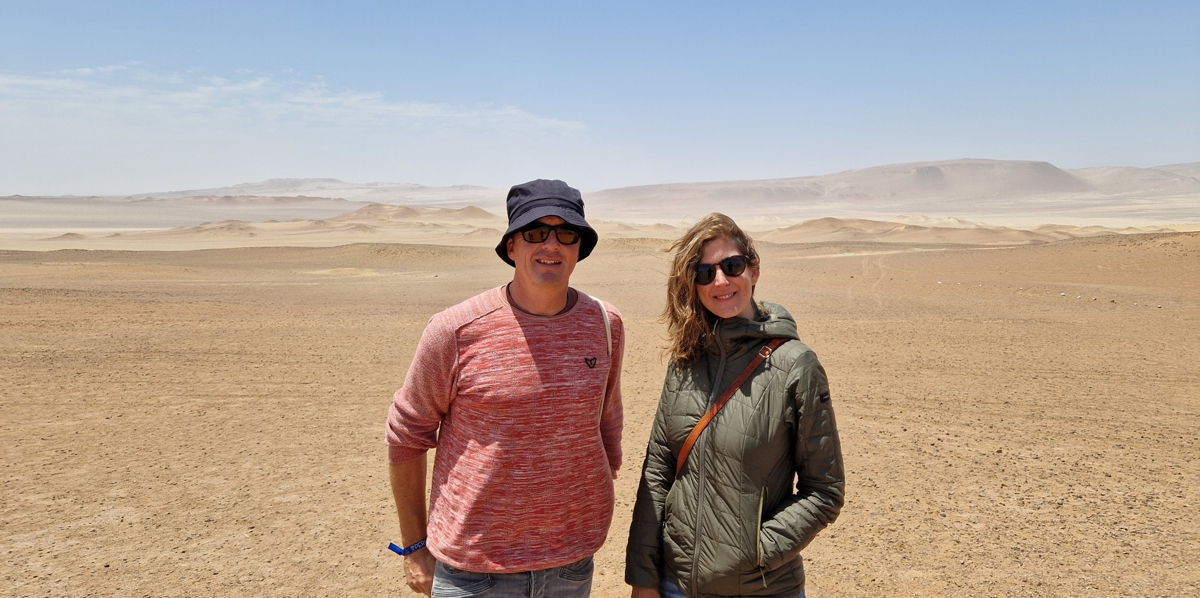 June 2022
Yvo and Jan-Berend boarded the Tug Macistone to service the sediment-trap mooring in the Mediterranean Sea.
Here you can read the blog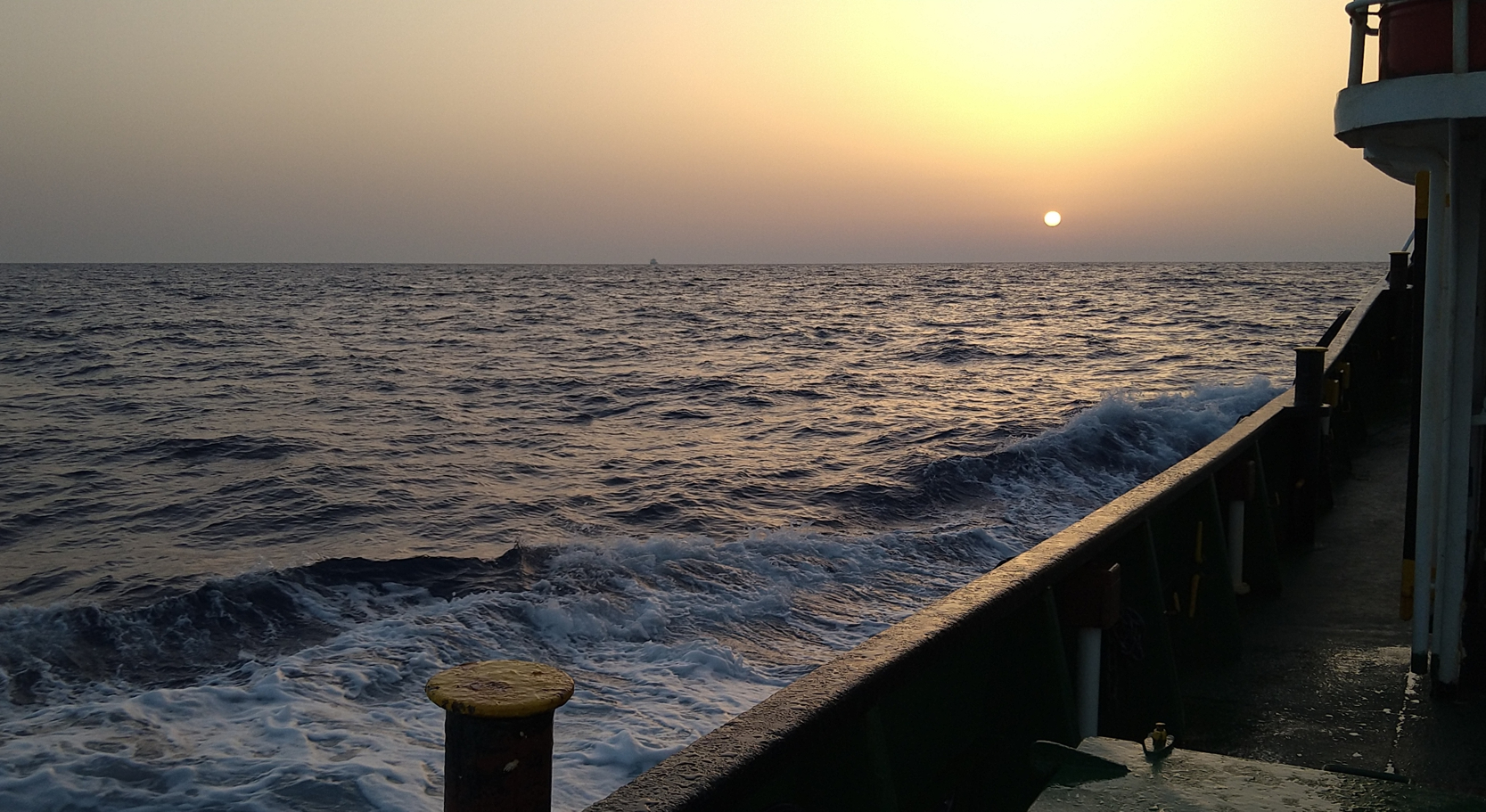 January 2022
Anouk van Boxtel started her PhD project in the framework of the UU-NIOZ collaboration. The next four years she will study Saharan dust in the Mediterranean Sea.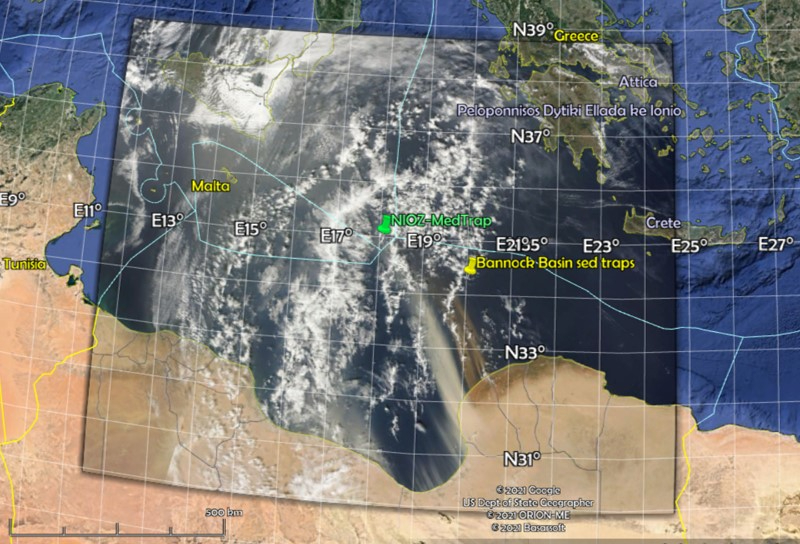 21 October 2021
Jan-Berend formally accepts the chair of Aeolian Sedimentology by giving an inaugural address.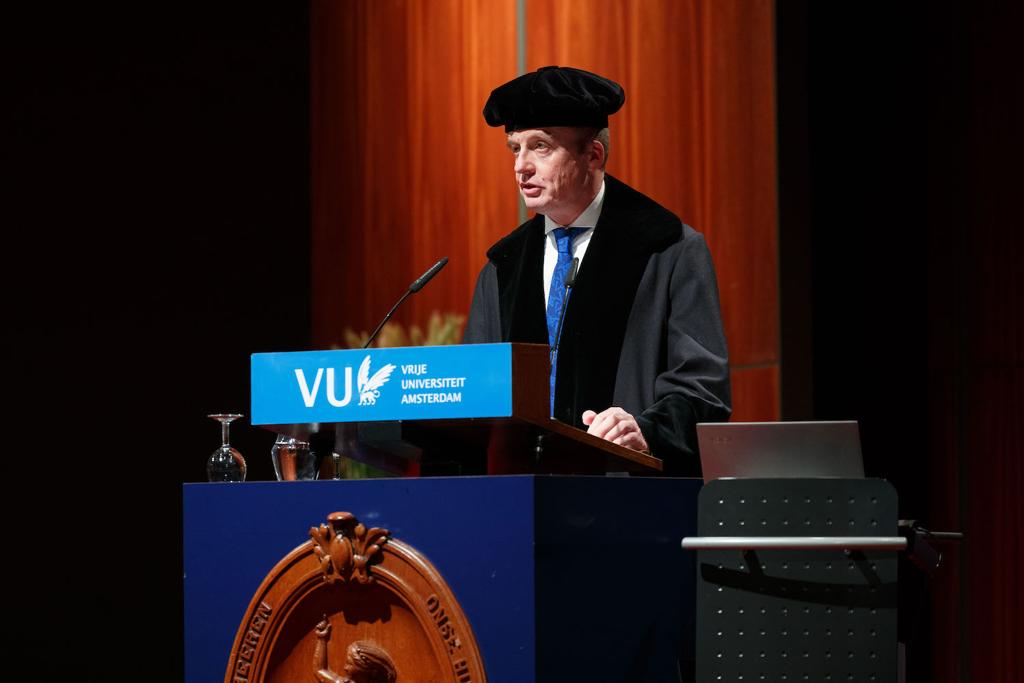 1 March 2021
Jan-Berend appointed honorary professor at VU Amsterdam with the chair of Aeolian Sedimentology.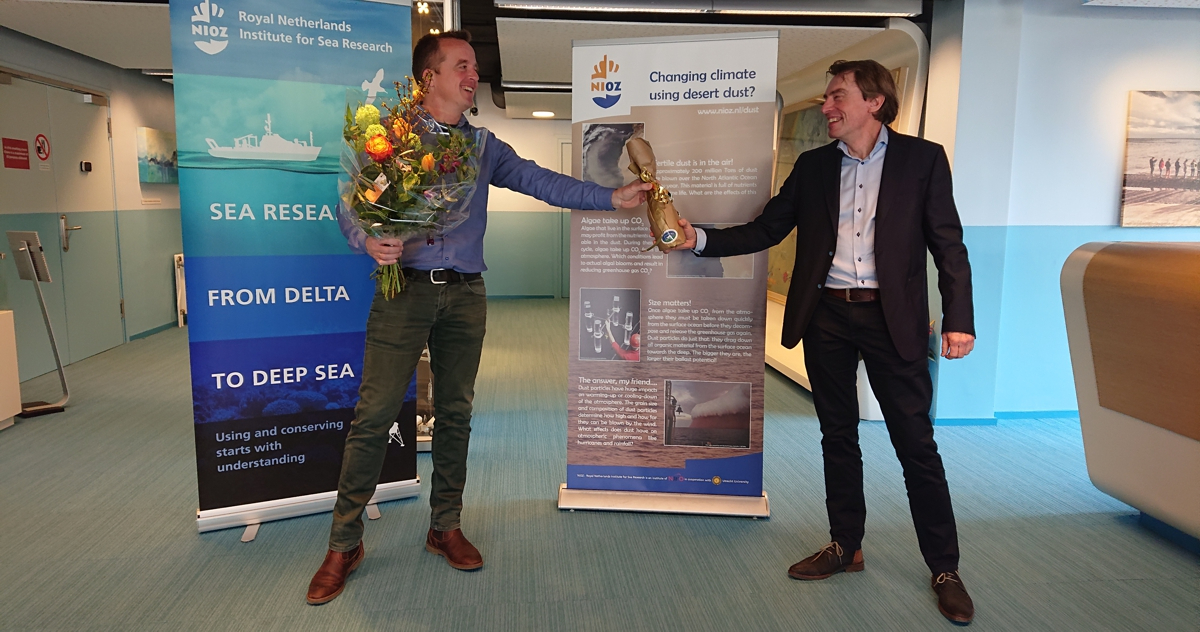 14 August 2020
Relationship between dust, productivity and particle export in the tropical Atlantic.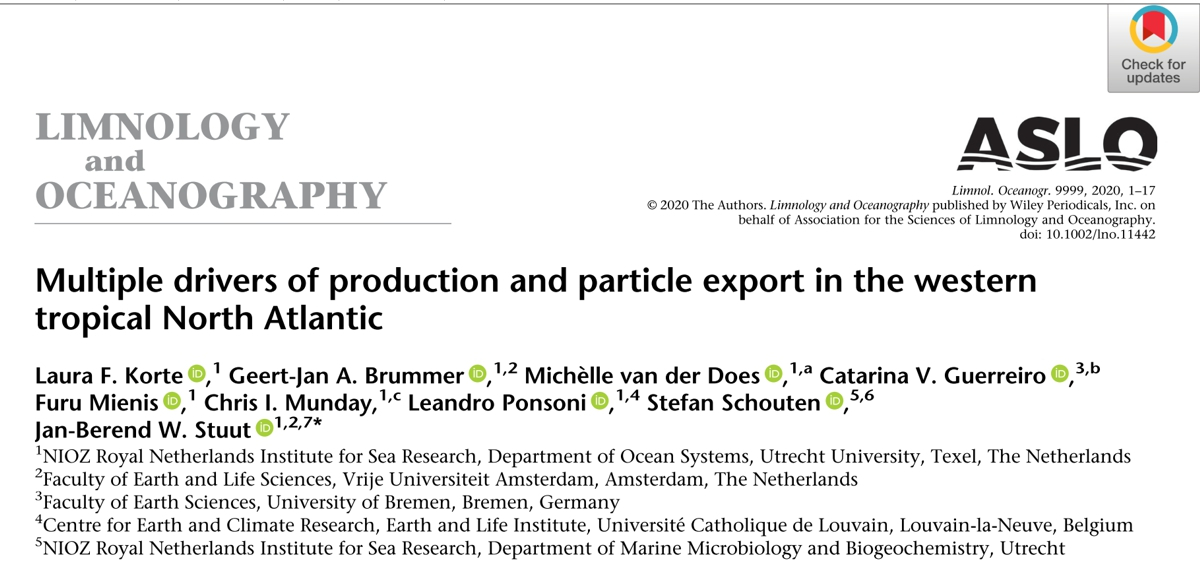 7 December 2018
Michèlle successfully defended her PhD thesis today and may proudly call herself a PhD!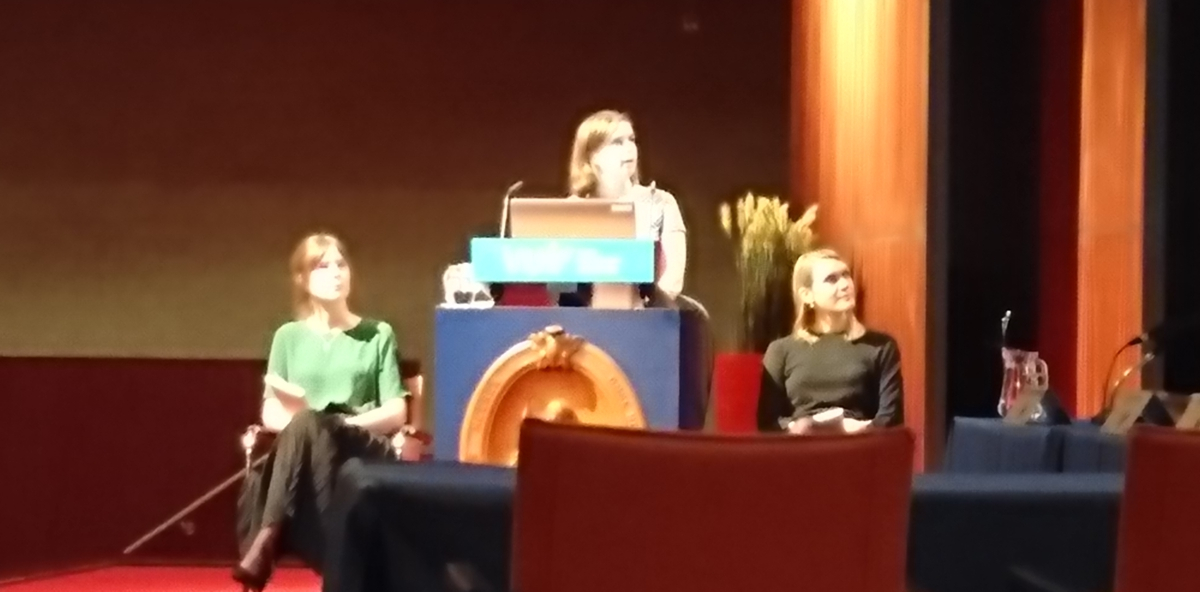 16 October 2018
Laura successfully defended her PhD thesis today and may proudly call herself a PhD!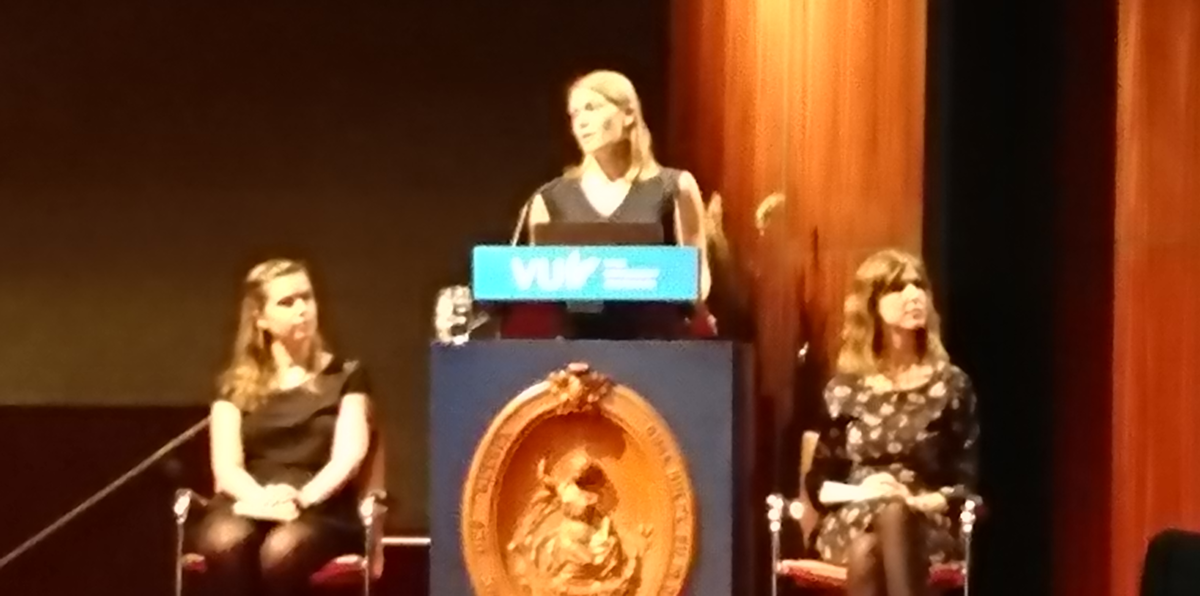 18 April 2018
Launch of the website Dustco, an affiliated project website by Dr. Catarina Guerreiro.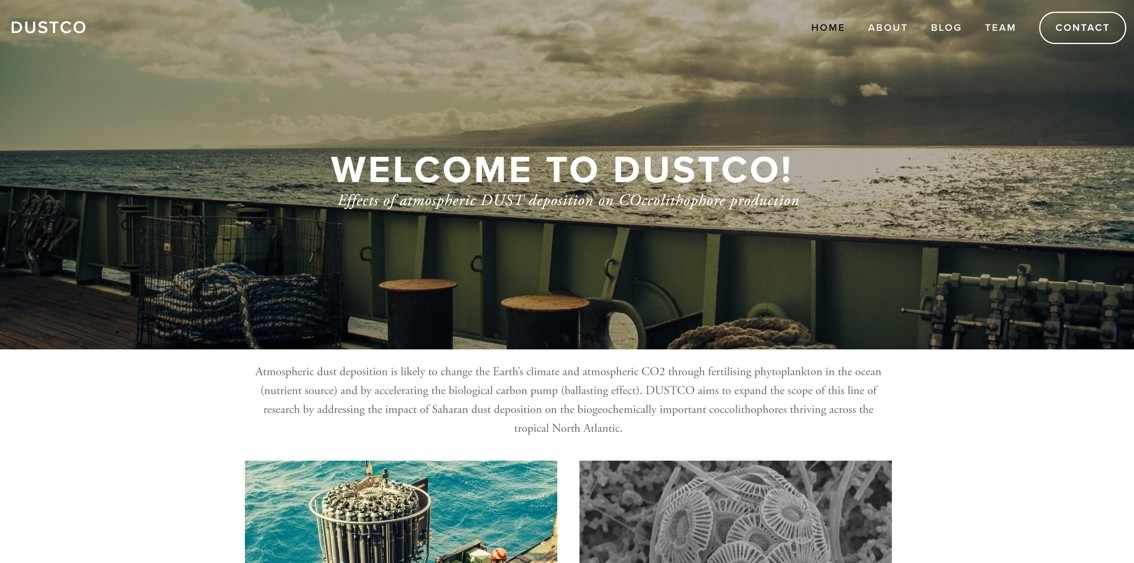 29 January 2018
Dr Catarina Guerreiro receives a Marie-Curie fellowship to work on dust
Catarina was awarded a Marie-Curie fellowship to work on a project called "DUSTCO: Effects of atmospheric dust deposition on coccolithophore production". She will spend most of her time working with Prof Vanda Brotas at the University of Lisbon, Portugal, studying the response of phytoplankton (coccolithophores) to Saharan dust deposition, working on the sediment traps that were deployed between Africa and the Caribbean.
Congratulations Catarina!
8 - 10 January 2018
PAGES - DICE workshop at the University of Chile biological station of Las Cruces (Chile)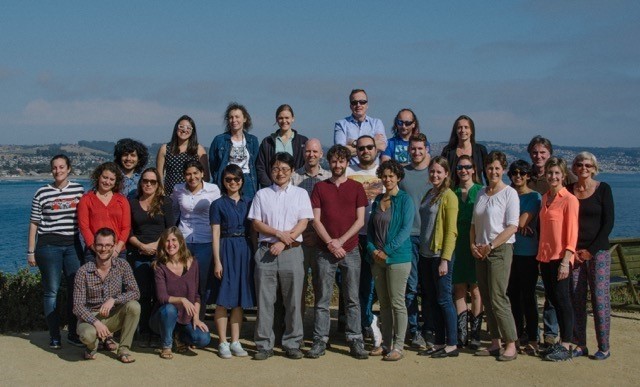 During three days, some 30 dust specialists gathered to discuss the state of the art of the environmental impacts of desert dust on the ocean. Catarina Guerreiro, Laura Korte and Jan-Berend also teamed up and presented our latest results.
Wednesday 22 November 2017
4th German Staubtag (dust day)
at MARUM Bremen.
Program Link to website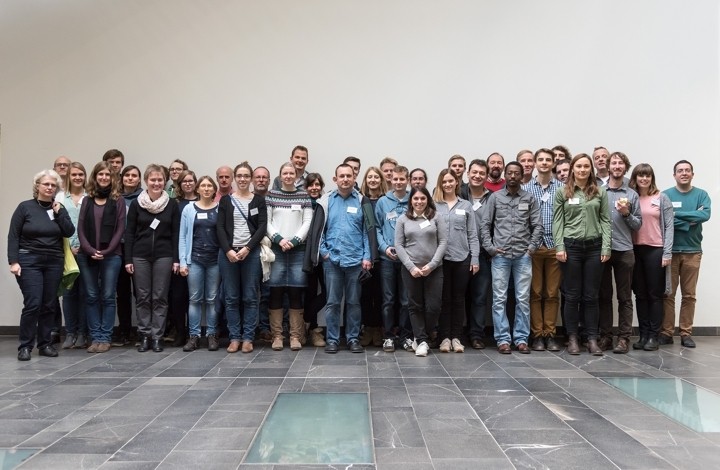 External project partners
Catarina Guerreiro (Lisbon, Portugal)
Ute Merkel (Bremen, Germany)
Former members of our Dust team
Carmen Friese (in industry, Germany)
Chris Munday (in industry, Canada)
Dirk Jong (now PhD student at VUA)
Esmee Geerken (now PhD student at NIOZ)
Felix Temmesfeld (graduated from Bremen University, Germany)
Fleur v. Crimpen (now PhD student at VUA)
Hans v. Hateren (now PhD student at VUA)
Katharina Wetterauer (now Master's student at Bremen University)
Korinna Kunde (now Master's student at NOC-Southampton)
Laura Korte (now in consultancy)
Marije Hoegen (now Master's student at Ghent University)
Merrith Hogenes (graduated from VUA)
Michèlle van der Does (now post-doc at AWI-Bremerhaven)
Monica Martens (graduated from VUA)
Oliver Knebel (now PhD student in Auckland, NZ)
Recently published papers