Sea Acceptance Test Confirms Quality of NIOZ 'Pristine' Ultra Clean CTD
Publication date: Thursday 16 March 2017
In March 2017, a Sea Acceptance Test (SAT) of the 'Pristine' Ultra Clean CTD-system (UCC) was successfully carried out on board of the South Korean research vessel 'Isabu', sailing from Guam in the Pacific Ocean near the Mariana-trench. This system has been developed by NIOZ to enable measurements of minute concentrations of trace metals, notably iron. The Korean Institute of Ocean Science and Technology (KIOST) has purchased this system from NIOZ after a successful sea acceptance test, guided by NIOZ technician Sven Ober.
Dutch text below English
For the test, 24 samples were taken of 12 litres each; the deepest sample was taken near the sea floor at a depth of 5750 m, whereas the other samples were nicely distributed over the entire water column. 'Ultra Clean' means that every measure has been taken to avoid artefacts from contamination of trace metals, especially from iron, which is quite a challenge on board of an iron ship. The frame containing the 24 sampling bottles is made of titanium, and the conductivity (salinity), temperature and depth (pressure) sensors connected to the frame have pressure resistant titanium housings as well. The samplers are made of PVDF, an extremely clean type of plastic, and the cable that lowers the frame to maximum 6000 m is made of aramid. Sub-sampling is conducted in a dedicated clean-air container equipped with a double door inlet sluice. The air pressure in the container is always kept slightly above that of the outside world, further preventing the entry of 'dirty' air into the interior.
Why?
Measurements of minute concentrations of dissolved iron are highly relevant scientifically. The growth of algae, the 'grass of the oceans' at the base of marine food webs depends on the availability of this vital micro-nutrient. The development of algal blooms is often limited in open ocean areas by a lack of dissolved iron, which is an essential cofactor of enzymes enabling essential biochemical reactions in algae such as photosynthesis. Therefore, iron concentrations as low as 50 picomol/L need to be measured accurately (after preconcentration), which is quite a challenge even with modern analytical instrumentation.
The KIOST scientists are very happy with their new instrumentation that opens the way for large-scale trace-metal research in the world's oceans. They have planned a first scientific cruise in the Indian Ocean from Colombo (Sri Lanka) to Mauritius.in May this year.
This entire project was conducted in cooperation with the company FTD (Drachten, the Netherlands), JM Services (Dirksland, the Netherlands), and the Microbial Oceanography lab of the University of Vienna.
NL:
Succesvolle afnametest op zee van het NIOZ Ultra Clean Systeem voor Zuid-Korea
In maart 2017 werd een zee-acceptatietest van het 'Pristine' Ultra Clean CTD-systeem werd met succes aan boord van de Zuid-Koreaanse onderzoeksschip 'Isabu' uitgevoerd in de Stelle Oceaan in de buurt van de Marianentrog. Het Pristine CTD systeem is ontwikkeld door het NIOZ om betrouwbare metingen van uiterst geringe concentraties van sporenmetalen te kunnen doen, in het bijzonder van ijzer, een essentiële voedingsstof voor de groei van algen. Het Koreaanse Instituut voor Ocean Science and Technology (KIOST) heeft dit systeem nu van het NIOZ gekocht na een succesvolle zee acceptatietest, begeleid door NIOZ CTD specialist Sven Ober.
Voor de test werden 24 watermonsters genomen van 12 liter elk; het diepste monster in de buurt van de zeebodem op 5750 m diepte. De overige monsters werden op regelmatige afstanden over de hele waterkolom verdeeld. 'Ultra Clean' betekent dat alle maatregelen worden genomen om artefacten door ongewilde besmetting van sporenmetalen uit de omgeving te vermijden, vooral van ijzer en dat is nogal een uitdaging aan boord van een ijzeren schip. De maatregelen: Het CTD-frame waar de 24 monsterflessen in hangen is gemaakt van titanium; dit geldt ook voor de tegen hoge druk bestendige (575 bar op 5750m!) behuizing van de instrumenten in het frame. De monsterflessen zelf bestaan uit de extreem schone kunststof PVDF. De kabel die het frame maximaal 6000 m kan laten zakken is gemaakt aramide. Eenmaal aan boord wordt het hele frame met volle flessen een speciale clean-air container ingereden. Deze container is voorzien van een luchtsluis met een dubbele deur en de luchtdruk in deze container wordt altijd boven die van de buitenwereld gehouden, waardoor vuile omgevingslucht wordt tegengehouden. In de clean-air container worden de submonsters genomen welke worden gefiltreerd, verder behandeld en opgeslagen voor analyse in het laboratorium op het land.
Waarom?
Metingen van uiterst lage concentraties van opgelost ijzer is zeer relevant vanuit wetenschappelijk oogpunt, omdat de groei van algen, het 'gras van de oceanen' aan de basis van mariene voedselwebben ervan af hangt. De groei van algen wordt in open oceaangebieden vaak beperkt door uitputting van opgelost ijzer. Ijzer is echter een essentiele bouwsteen voor enzymen die essentiële biochemische reacties in algen katalyseren. De door het NIOZ ontwikkelde set van aparatuur van bemomsteringsframe en clean-air container maakt het mogelijk om -na preconcentratie- ijzerconcentraties van slechts 50 picomol/L nauwkeurig te meten; dat is dichtbij de detectielimiet van de analytische apparatuur.
De KIOST wetenschappers zijn erg blij met hun nieuwe instrumenten die de weg openen voor grootschalige spoormetaal onderzoek in open oceaangebieden overal ter wereld. Een eerste wetenschappelijke cruise is gepland in mei van dit jaar. Deze zal plaatsvinden in de Indische Oceaan van Colombo (Sri Lanka) naar Mauritius.
Dit hele project werd uitgevoerd in samenwerking met het bedrijf FTD (Drachten, Nederland), JM Services (Dirksland, Nederland) en het microbiële oceanografie lab van de Universiteit van Wenen.
​
Linked centre of expertise: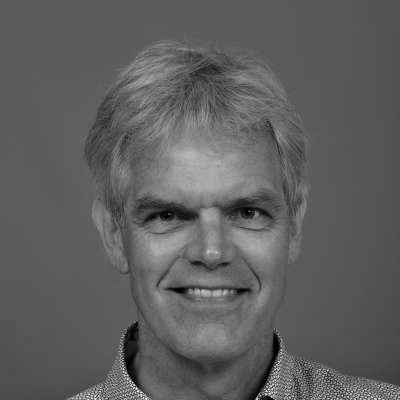 Marck Smit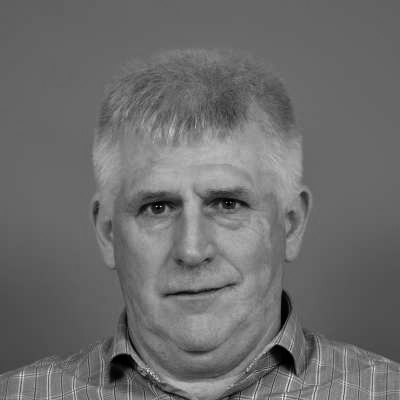 Sven Ober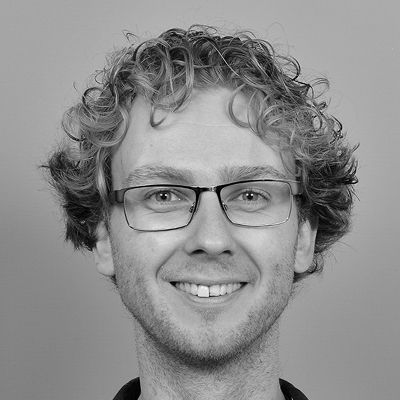 Rob Middag