Assessing the Impacts of Nodule Mining on the Deep-Sea Environment
Publication date: Tuesday 06 April 2021
Scientists of the JPI Oceans project "MiningImpact" are embarking on a 6-week expedition to the Clarion-Clipperton Fracture Zone (CCZ) in the Pacific. Their goal is to carry out independent scientific monitoring of the test of a pre-prototype nodule collector machine conducted in parallel from a second vessel by the Belgian company Global Sea Mineral Resources (GSR). "MiningImpact" fully adheres to good scientific practice and all data will be made publicly available. The findings of this integrated impact analysis will be transferred into recommendations for improved environmental standards and guidelines of the Mining Code currently being drafted by the International Seabed Authority (ISA).
[Nederlandse versie onder Engelse versie]
European Consortium monitors first in situ test of a prototype collector vehicle in the Pacific.
The study sites of "MiningImpact" in the Clarion-Clipperton Fracture Zone (CCZ) are located in water depths of more than 4,000 meters and more than 1,500 kilometers off the Mexican coast. The CCZ is an area of five million square kilometers, where manganese nodules are highly abundant on the seafloor. Concentrated in these nodules are metals of economic interest for high-tech products used for energy transformation, mobility and telecommunication, such as copper, cobalt, and nickel.
This seabed area between Mexico and Hawaii lies outside the Exclusive Economic Zones of any country and is part of the common heritage of mankind. This common area is managed by the International Seabed Authority (ISA) based in Kingston, Jamaica, under the United Nations Convention on the Law of the Sea (UNCLOS), which has been joined by 167 countries and the European Union. The ISA is currently working on the exploitation regulations of the "Mining Code", which will form the legal framework for future deep-sea mining activities, and is being developed through an iterative process with several stakeholder consultations. These international regulations should include stringent environmental standards, such as for establishing the environmental baseline, the monitoring of mining operations as well as threshold values for impacts and indicators of ecosystem health. To shape these regulations, scientific knowledge on the ecological impacts of deep-sea mining is urgently required. The JPI Oceans collaborative project "MiningImpact" is dedicated to contributing to the assessment of these impacts and to proposing solutions to prevent serious harm to the abyssal ecosystem.
> For the full version of the joint English press release please visit www.geomar.de
Relevant, current NIOZ projects:
MiningImpact | Environmental impacts and risks of deep-sea mining (2018-2022)
Work focuses on three major research interests concerning deep-sea mining at polymetallic nodule fields: (1) the larger scale environmental impact caused by the suspended sediment plume, (2) the regional connectivity of species and the biodiversity of biological assemblages and their resilience to impacts, and (3) the integrated effects on ecosystem functions, such as the benthic food-web and biogeochemical processes. Read the blog of the 2019 MiningImpact2-expedition.
Blue harvesting
In the BLUE Harvesting project a consortium of 9 European partners from maritime industry and academia will design and build a hydraulic collector for harvesting polymetallic nodules from the deep sea, with the specific aim to minimize the environmental impact of the harvesting process.
Protecting deep seabed hydrothermal vent fields through area-based management tools
This trans-disciplinary research project within environmental science and international law will assess the role of area-based management tools (ABMTs) in protecting hydrothermal vent fields against mining impacts. Read the blogs of the 2018 and 2019 expeditions to the hydrothermal Rainbow vent field.
---
Onafhankelijk onderzoek naar milieu-impact van mijnbouwproef in de diepzee
Europees onderzoeksconsortium monitort eerste industriële mijnbouwtest in de Stille Oceaan
Wetenschappers van het JPI Oceans-project 'MiningImpact', waaronder onderzoekers van het NIOZ en de Universiteit Utrecht, doen mee aan een zes weken durende expeditie in de Clarion-Clipperton Fracture Zone (CCZ) in de Stille Oceaan. Hun doel is om onafhankelijk wetenschappelijk onderzoek te doen naar de milieu-impact van een test met mangaanknolrooier Patania II door het Belgische bedrijf Global Sea Resources (GSR). 'MiningImpact' maakt alle gegevens openbaar en zet de bevindingen om in aanbevelingen voor verbeterde normen en richtlijnen van de mijnbouwcode die momenteel wordt opgesteld door de Internationale Zeebodemautoriteit (ISA).
Het onderzoeksgebied van 'MiningImpact' in de Clarion-Clipperton Fracture Zone (CCZ) bevindt zich 1.500 kilometer van de kust van Mexico, op ruim 4 kilometer diepte. Op de zeebodem, in een gebied ongeveer ter grootte van de Europese Unie, liggen veel mangaanknollen met waardevolle metalen zoals koper, kobalt en nikkel, die onder andere gebruikt worden voor accu's in computers, mobiele telefoons en elektrische auto's
Milieunormen voor 'niemandsland'
De mangaanknollen van de CCZ, zoals veel van de bekende delfstoffen in de diepzee, bevinden zich in het 'niemandsland' buiten de Exclusieve Economische Zone van enig land. Ze worden daarom gerekend tot het 'gemeenschappelijk erfgoed van de mensheid', dat collectief beheerd wordt door de Internationale Zeebodemautoriteit (International Seabed Authority, ISA). ISA is een orgaan van de Verenigde Naties waarin 167 landen zijn vertegenwoordigd. Ook Nederland is lid. ISA legt momenteel de laatste hand aan de zogenaamde "Mijnbouwcode", die het wettelijk kader zal vormen voor toekomstige delfstofwinning in internationale wateren. In deze internationale regelgeving worden milieunormen vastgelegd voor het toezicht op mijnbouwactiviteiten, waaronder bovengrenzen voor mijnbouwimpact en milieugegevens die aangeven hoe gezond het ecosysteem is." Het Europese JPI Oceans-project 'MiningImpact' wil hieraan bijdragen, zodat de effecten van diepzeemijnbouw kunnen worden beoordeeld en er maatregelen kunnen worden genomen om ernstige schade te voorkomen aan het diepzee-ecosysteem.
Nederland lidstaat Zeebodemautoriteit, maar geen licentie
De Zeebodemautoriteit ISA heeft aan een aantal landen verkenningsontracten verstrekt om de mogelijkheden voor diepzeemijnbouw te onderzoeken in de CCZ. Nederland heeft geen licentie maar is wel vertegenwoordigd als lidstaat van de ISA en in de juridische en technische commissies van ISA. De tests van het Belgische bedrijf GSR met het pre-prototype van de mangaanknollenoogstmachine vinden plaats in het Duitse en Belgische contractgebied van de CCZ, vanaf het schip MV Normand Energy.
Uniek en zeer kwetsbaar ecosysteem
Het ecosysteem in de diepzee is uniek en zeer kwetsbaar. Het NIOZ en zijn onderzoekers doet al vele tientallen jaren onderzoek naar dit ecosysteem en de menselijke impact hierop. NIOZ-onderzoeker Dr. Henko de Stigter: "Niet eerder is er een test van deze omvang uitgevoerd, en een groots opgezette wetenschappelijke monitoring hiervan is van enorm belang om goed inzicht te krijgen in de werkelijke te verwachten omvang van de milieu-impact van diepzeemijnbouw. Daarom is het 'MiningImpact' onderzoeksconsortium, gevormd door 30 Europese onderzoeksinstellingen waaronder NIOZ, al enkele jaren bezig om een monitoring van deze test voor te bereiden, onafhankelijk van de monitoring die het Belgische bedrijf verplicht is om uit te voeren."
Wetenschappelijke waarnemingen uit de eerste hand
Van 4 april tot 17 mei voeren de onderzoekers van 'MiningImpact' hun onderzoeksexpeditie uit vanaf het schip MV Island Pride, met San Diego in Californië als uitvalshaven. Ze benaderen het gebied waar de mangaanknollenrooier getest wordt zo dicht mogelijk om vooraf, tijdens en na afloop van de tests de gevolgen voor het diepzeemilieu uit eerste hand te kunnen waarnemen. 'MiningImpact' maakt alle bevindingen openbaar en zet deze om in aanbevelingen voor verbeterde milieunormen en richtlijnen van de Mijnbouwcode van ISA.
Lees verder (in het Engels) op de 'Mining Impact' website: https://miningimpact.geomar.de/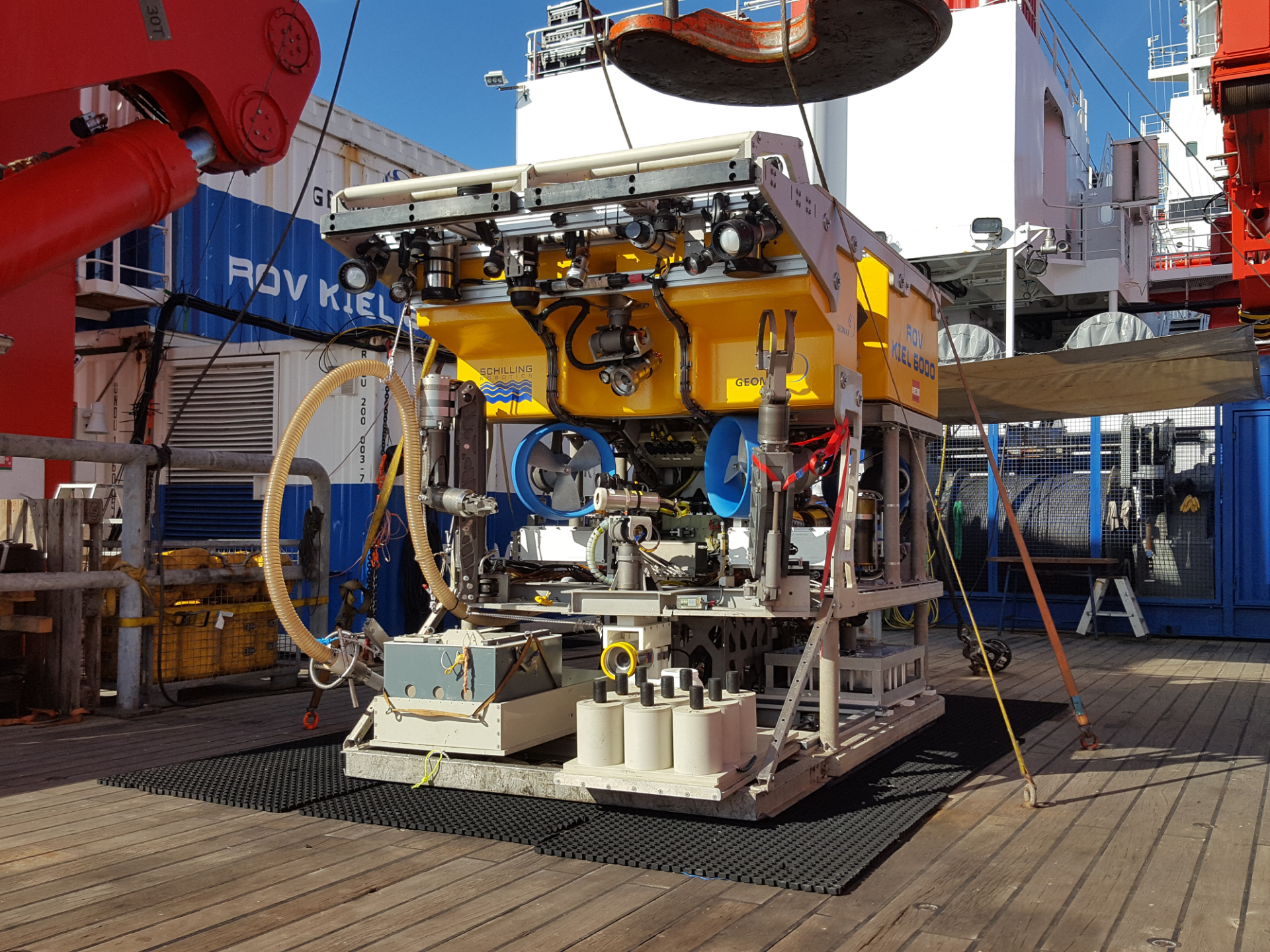 Linked centre of expertise: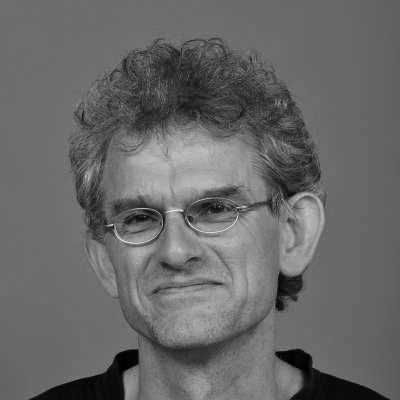 Henko de Stigter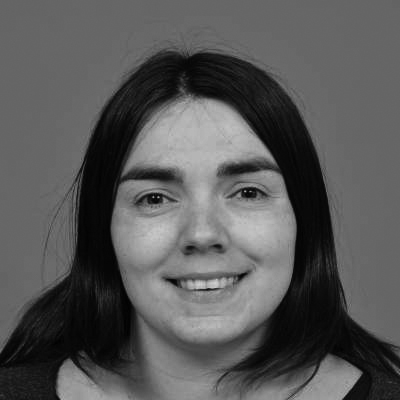 Sabine Gollner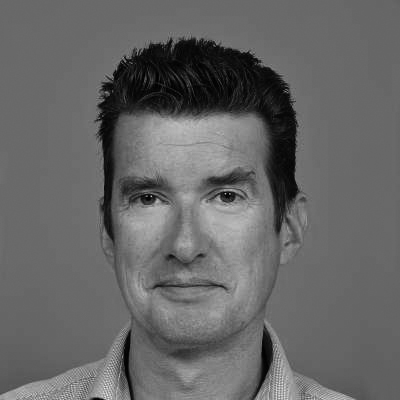 Gert-Jan Reichart
Prof. dr. Gert-Jan Reichart is head of Ocean Systems Research, and contact person for the Deep Sea Centre.
Dr. Sabine Gollner investigates diversity and connectivity of deep-sea fauna and their ability to recover after disturbance.
Dr. Henko de Stigter investigates sediment plume dispersal in the deep sea caused by manganese nodule collectors.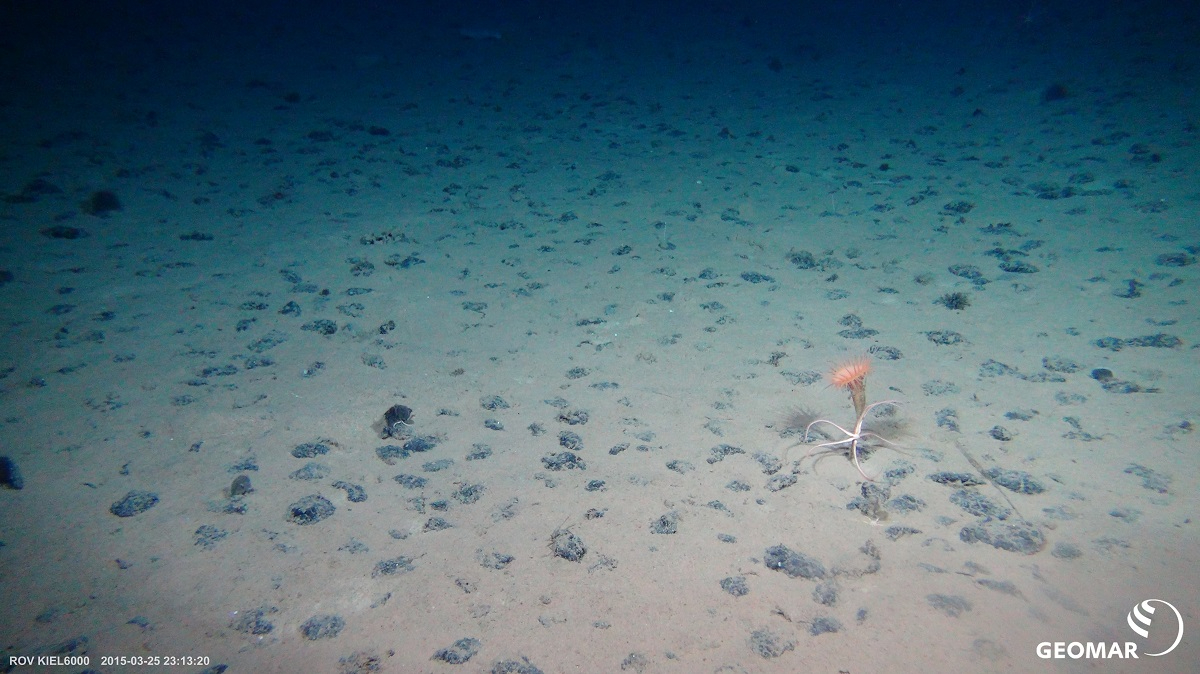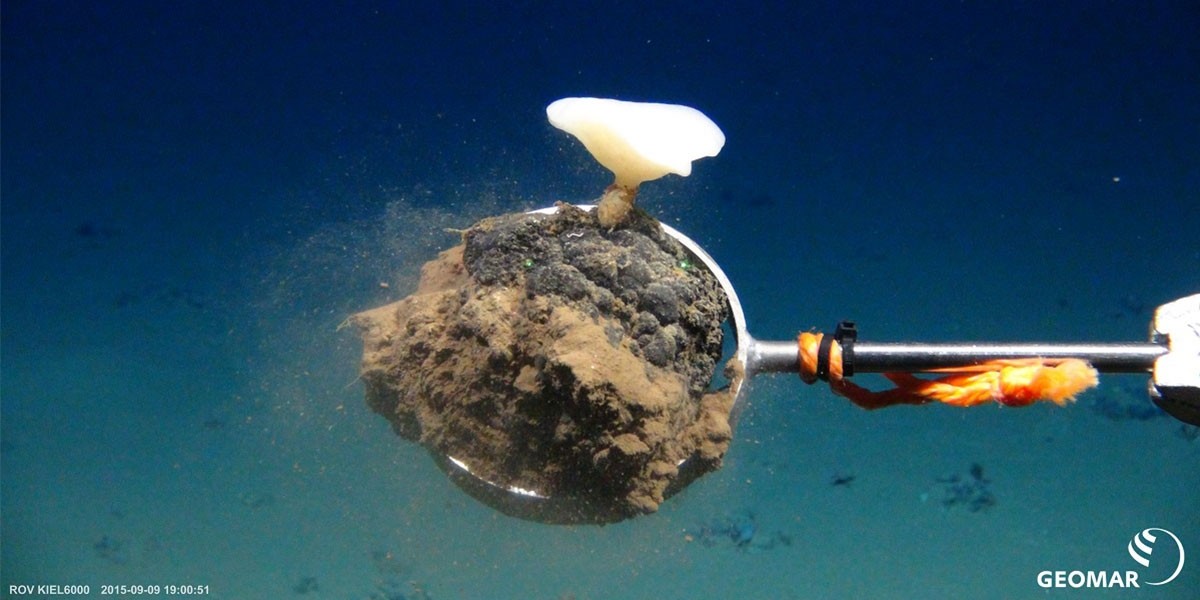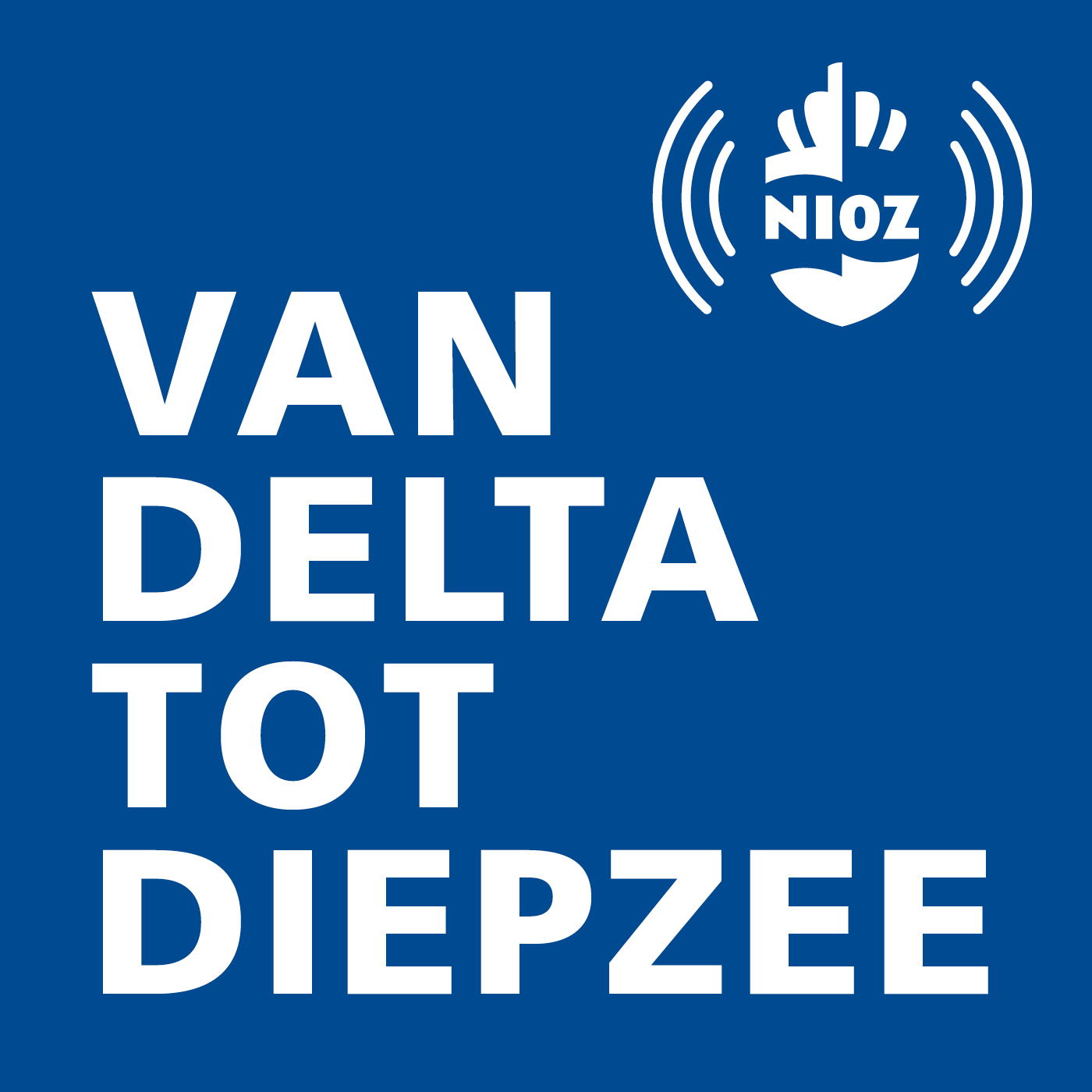 NIOZ-onderzoekers die betrokken zijn bij onderzoek naar de impact van diepzeemijnbouw