Foraging areas Herring gulls
An important breeding colony for ongoing research is found on the Wadden Islands, Texel. Approximately 5000 pairs of Herring gulls breed in that area. The breeding ecology in this colony has been studied since 2006, and in 2013 we started tracking Herring gulls with UvA-BiTS GPS loggers.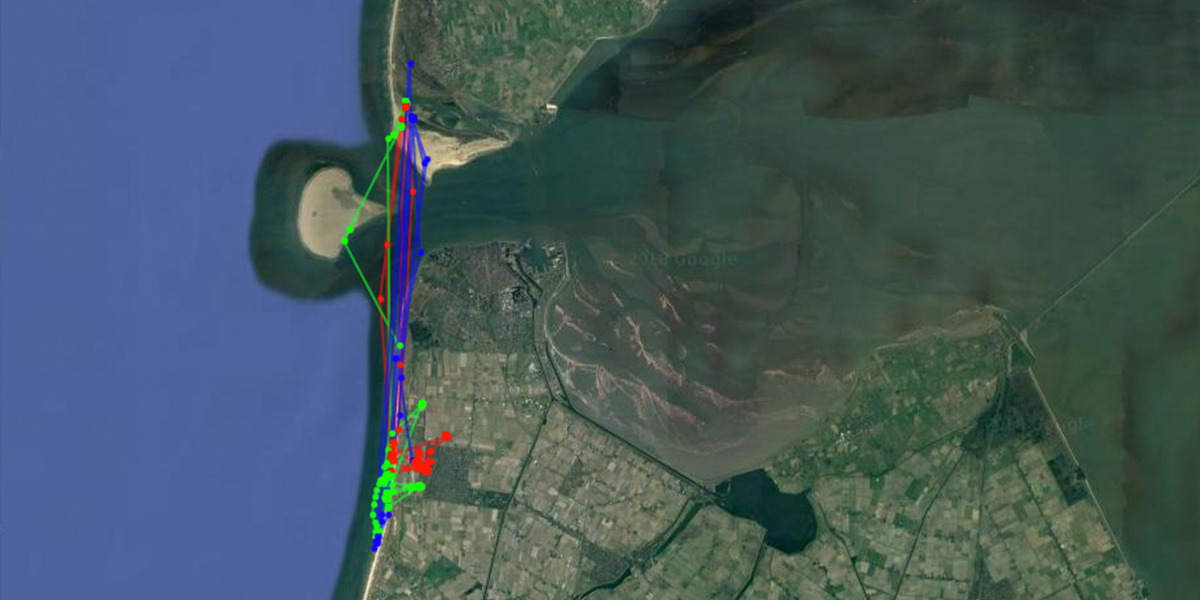 Tracking data
Current tracking work, together with the collection of prey items in the colony, will help us identify their primary foraging areas and resources during the breeding season, as well as their movement patterns throughout the non-breeding season. Tracking data from 2013 confirmed information derived from colour-ring resightings, that Herring gulls from Texel spend a large proportion of their time along wave breakers (breakwaters or groynes) along the coast of North Holland. On these breakwaters they feed predominantly on Blue Mussels Mytilus edulis. Current plans to reinforce the coastline by covering many of these breakwaters with sand will significantly change this foraging habitat.
Tracking birds
In 2017 the following birds can be followed on UvA Bird Tracking System. GPS tag number and colour ring code are provided.
6073 FAJP, 6206 SUUS, 6210 MAVZ, and 6214 MAWB.
How to use
To use and work with this tracking map, click on the image above. You will then be redirected to the secure website where this map is hosted. The map will open in a new window.
Information
This tool is developed by: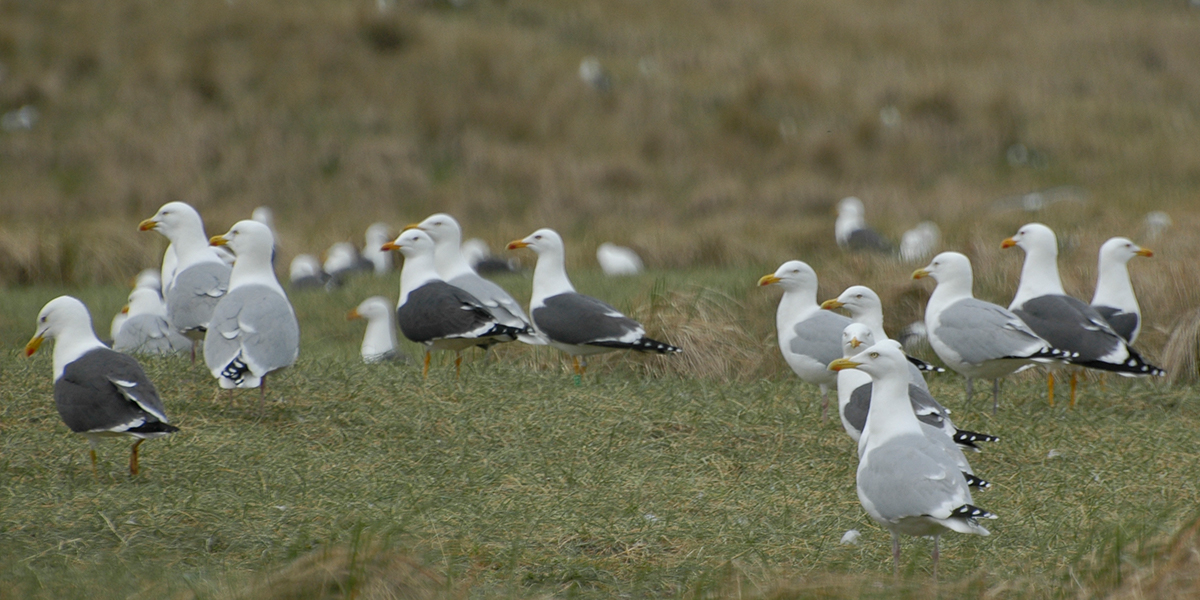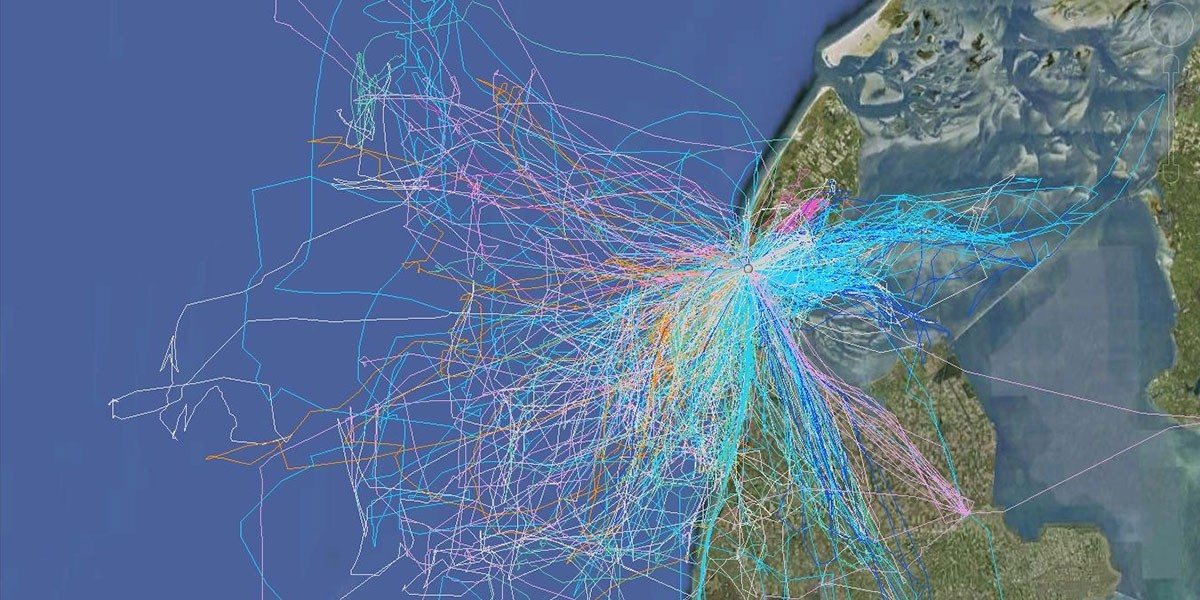 Long-term series Wadden Sea
This study is running in parallel with: