Prof. Dr. Tjeerd Bouma
'Learning from Mother Nature'
In a world with an ever-increasing population, and a changing climate to complicate things, people and nature seem to collide increasingly often. 'And that is often unnecessary', says NIOZ researcher and (amongst other things) Professor of Biogeomorphological Ecology of Estuaries, Deltas and Coasts at Utrecht University, Tjeerd Bouma. 'Once we understand how nature allows ecosystems to function, we will be able to make sustainable use of that, for example in the case of coastal defences.'
Understanding comes first
'In the past, many attempts were made to restore ecosystems that disappeared, but these were unsuccessful. That was because we failed to first investigate how a healthy version of that ecosystem works. For example, along the coast, we can try to produce a salt marsh, marsh or mangrove by spraying up sand and planting the right plants, but then we fail to see the importance of certain aspects, such as the role of soil stability, for the resilience of those systems.'
Coastal defence
'However, once we understand how an ecosystem works in detail, then that knowledge will allow for significant improvements. For example, in the North Sea, we could restore ecosystems around wind parks so that sustainable forms of aquaculture or fishing become possible. At various places along the coast, we could deploy the forces of nature to defend the land against a rising sea level. In the Netherlands, this could, for example, include alternating polders along muddy coasts or a Sand Motor off the South Holland coast.
A Caribbean example is the restoration of seagrass beds that naturally retain sand and protect the coast against erosion. Even in the most densely populated delta in the world, the Pearl River delta around Hong Kong, where about 60 million people live, we are investigating how mangroves can be restored to improve safety. In many cases, we are learning that nature provides smarter and often cheaper alternatives than strictly technical solutions.'
Read more +
Specialization
Understanding coastal ecosystems for sustainable conservation & use.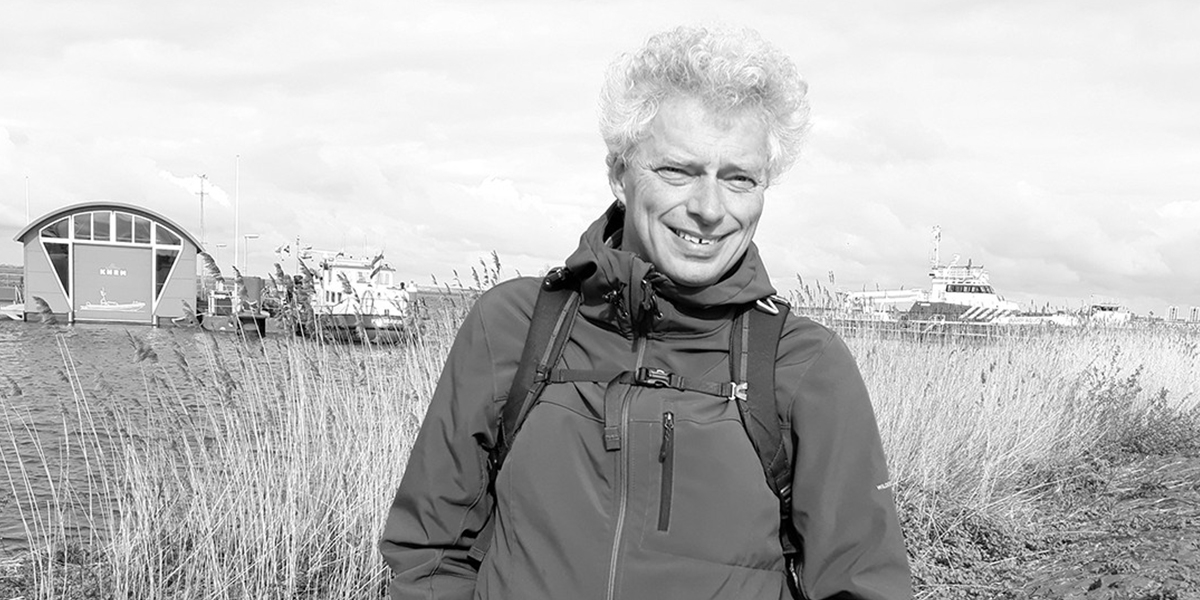 Career
Since the start of his career, Tjeerd Bouma has shown a drive to do frontier applied research: i.e., gaining a fundamental understanding needed to resolve societal problems. During his PhD he did fundamental plant physiological research to identify those maintenance processes that caused the greatest reduction in crop yield (potatoes, tomatoes, and beans), to thereby enable targeted crop-breeding. As a post-doc, he continued this line of research on horticultural fruit trees (apples and oranges), while learning how to place his work in a more fundamental ecological context. When starting as tenure-track scientist at the Royal Netherlands Institute for Sea Research NIOZ (former NIOO-CEME) he completely switched his research focus towards the ecology of intertidal and marine ecosystems.
Key ecosystems:
- Coastal vegetation, mangroves, salt marshes, seagrass meadows
- Benthic ecosystem engineers, mussels, oysters, endo-benthos
- Bio-engineering sea walls
In all research fields his work is still well cited.
Current research lines
Coasts and deltas belong to the most densely inhabited and intensively used areas in the world. The strong competition for space has led to large-scale loss of intertidal ecosystems, despite belonging to the most valuable systems in the world in terms of ecosystem services provided. This has fuelled a major interesting in ecosystem restoration for ecosystem services. The research team working with Tjeerd Bouma has hence focussed on understanding i) how to improve restoration practice, ii) how to sustainable benefit from ecosystem services, and iii) assessing the resilience of these valuable ecosystems to climate change.
Restoration of intertidal ecosystems as mangroves, seagrasses and salt marshes often fail, due to strong physical drivers. To enhance restoration success, the research team working with Tjeerd Bouma has focussed on obtaining a fundamental understanding how natural systems establish (e.g., Balke et al. 2011 Mar Ecol Prog Ser. 440: 1–9, Balke et al. 2014 Journal of Ecology 102: 700-708), and translating this understanding into novel, large-scale applicable restoration concepts (e.g., Temmink et al. Nature Comm 11 Art# 3668; Fivash et al 2022 J Appl Ecol. 59: 1050-1059). This has led to the broad application of the Windows of Opportunity framework in improving coastal restoration and modelling natural dynamics of biogeomorphic systems (e.g., Hu et al 2021 Geophys Res Letters 48: e2021GL095596; Poppema et al 2019 Ocean Coast Manag. 168: 238-250).
Ecosystem-services such as e.g., Nature-Based Flood Defense, carbon sequestration, supporting biodiversity, enabling aquaculture, recreation, etc., is a key driver of many restoration efforts. The research team working with Tjeerd Bouma focusses on fundamentally understanding the conditionality of services provisioning, as well as the extent that different services are compatible (i.e., win-win) vs. mutually exclusive (i.e., trade-off choice). Within the scientific community, he contributed to the broad acceptance of using tidal ecosystems as Nature-Based Flood Defense (e.g., Borsje et al 2011 Ecological Engineering 37: 113-122; Temmerman et al. 2013 Nature 504: 79-83). Novel insights in how nature-based flood defence by salt marshes work when a dike breaches (e.g., Zhu et al. 2020 Nature Sust. 10; 853), fuelled societal discussion on transitional polders as novel flood-defence system (12 debated articles in local news paper PZC). He actively worked on outreach to the broader public (see list below)
Understanding the long-term climate resilience of ecosystems is a key prerequisite to effectively invest in ecosystem restoration for ecosystem services. To enable this line of research, the team working with Tjeerd Bouma has developed novel field-flume to quantify key parameters needed to feed into models (e.g., de Smit et al. 2020 Limnol. Oceanogr.: Methods 18, 585–598; de Smit et al. 2021 Limnol. Oceanogr. 9999, 1–12; James et al. 2019 BioScience 69: 136–142; James et al. 2020 J. of Ecology 108; 2025-2037) and lab set-ups to study bioturbation behaviour under heat stress (e.g., Zhou et al. 2022. Science of the Total Environment 824, 153621).
Education & current positions
The key interest in carrying out fundamental research, that can be translated into application for the benefits of humanity, also translates into having a lector position at the HZ University of Applied Sciences next to academic positions at the Royal Netherlands Institute for Sea Research (NIOZ) and Utrecht University. Researcher ID: A-9841-2011
Current positions:
Coastal ecologist at NIOZ
Full list of activiites, prizes, scholarships and key publications (PDF)