Containerised labs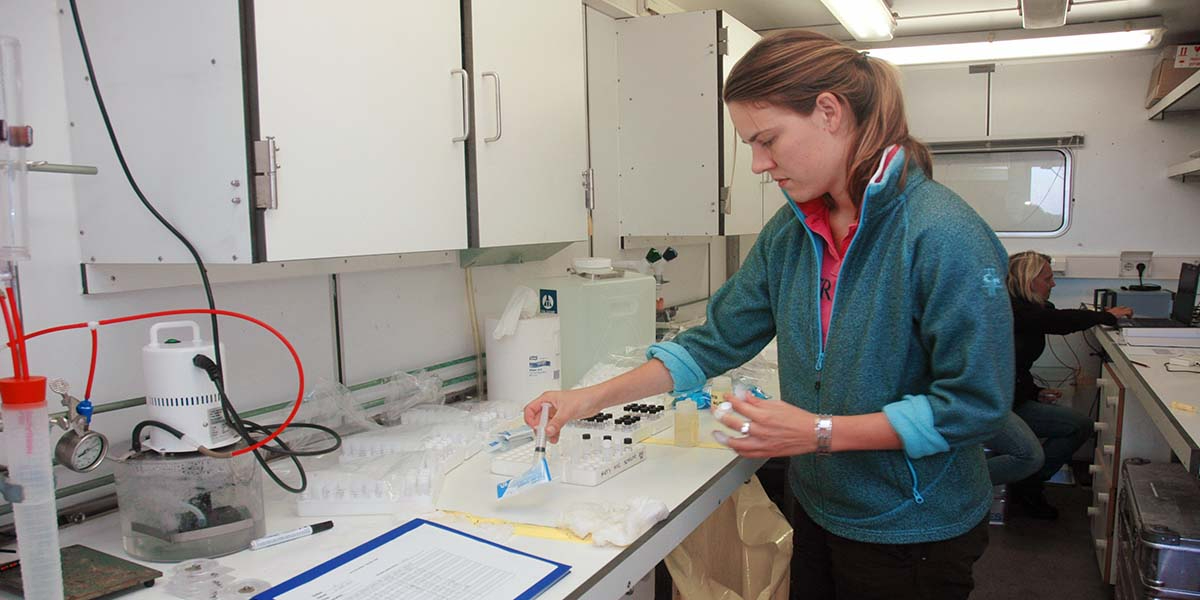 Availability of containers
Standard laboratory containers
Thermo stable lab containers
Office/seismic container
Workshop container (for mooring work)
Containers specialised
Isotope containers
Auto-analyser containers, for analysis of anorganic nutrients in sea water.
For more information on the containers, visit the National Marine Facilities (NMF).
For technical specifications please contact Jan van Ooijen by email (preferred). You will get a response as soon as possible. In urgent matters, you can contact him directly.
T +31 (0) 222 369 440
Information
Some containers require
specialised/licensed
personnel to operate on
board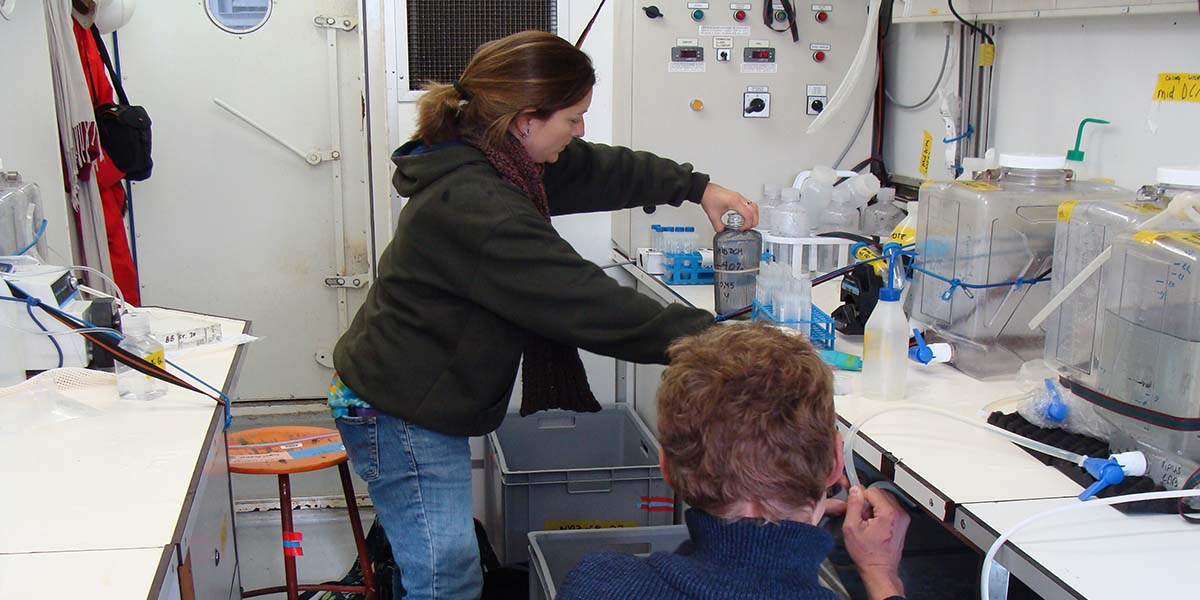 A suite of lab containers and high quality personnel for the analyses of various biological and non-biological parameters of oceans and coastal systems. RV Pelagia can hold a maximum of 9 containers to be used during cruises.