Zeer zeldzame Gaffelmakreel in de NIOZ fuik in het Marsdiep
Publication date: Thursday 29 October 2020
Op 8 oktober 2020 werd een bijzondere vis aangetroffen in het Marsdiep (Texel) in de visfuik die het NIOZ al sinds 1960 gebruikt om veranderingen in de visfauna in de Waddenzee te volgen. Het ging om een Gaffelmakreel Trachinotus ovatus van bijna 32 cm en een gewicht 250 gram. Voor zover bekend was dit de tweede keer dat deze soort in Nederland werd aangetroffen. Inwendig onderzoek liet zien dat het een 'onrijp' mannetje was, met in de maag de resten van enkele grote garnalen, een borstelworm (zager) en wat stukjes zeesla.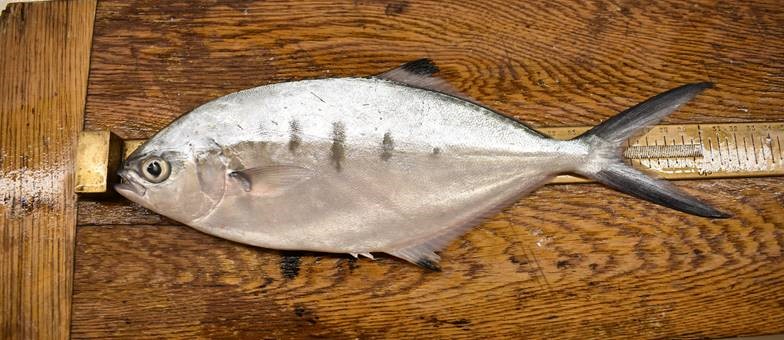 De Gaffelmakreel is een slanke vis met een lichtblauwe rug, glanzend zilverkleurige flanken met daarop langs de zijlijn 4-6 donkere ovale vlekken, een diep gevorkte staart en een kleine bek (zie foto). Een naaste verwant is de bij ons talrijke Horsmakreel Trachurus trachurus. Gaffelmakrelen komen in de oostelijke Atlantische Oceaan voor vanaf de Golf van Guinee (West Afrika) tot aan de Golf van Biskaje en in de Middellandse Zee. Ze zijn bijzonder zeldzaam in Het Kanaal en in de Noordzee. De vorige vangst in Nederland vond plaats in de Oosterschelde, op 21 oktober 1976, in een staand want, samen met een groot aantal Sprotjes Sprattus sprattus en jonge Haringen Clupea harengus. Dit zijn bekende prooidieren van de Gaffelmakreel.
Literatuur
Nijssen H. & P. de Koeijer 1977. The first record of Trachinotus ovatus (Linnaeus, 1758) in the coastal waters of the Netherlands (Pisces, Perciformes, Carangidae). Bulletin Zoologisch Museum 6(7): 49-52.
Veer H.W. van der, J.IJ. Witte, H.A. Beumkes, R. Dapper, W.P. Jongejan & J. van der Meer 1992. Intertidal fish traps as a tool to study long-term trends in juvenile flatfish populations. Neth. J. Sea Res. 29: 119-126.
Wheeler A. 1969. The fishes of the British Isles and North-West Europe. MacMillan, London.
Wheeler A. 1978. Key to the fishes of Northern Europe. Frederick Warne, London.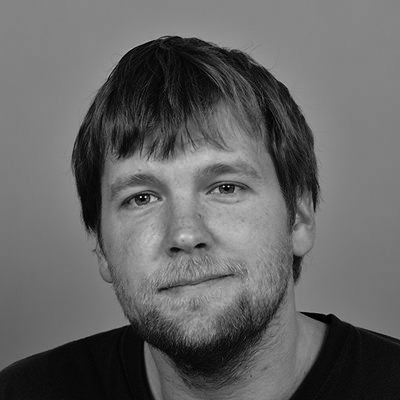 Dennis Mosk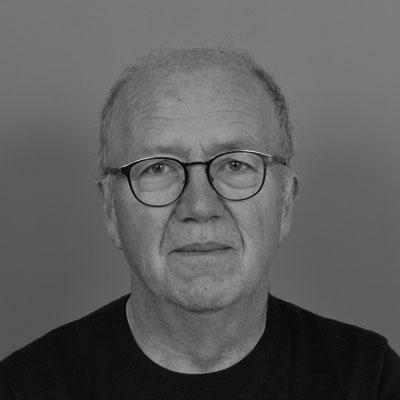 Kees Camphuijsen