Wereldwijd uniek: Siamese tweeling van een bruinvis
Publication date: Wednesday 07 June 2017
Het betreft hier de eerste beschrijving van een siamese tweeling van de bruinvis en de tiende van alle walvissoorten bij elkaar. De bijzondere vondst is vandaag gepubliceerd in het tijdschrift Deinsea door onderzoekers van het Natuurhistorisch Museum Rotterdam, NIOZ en WMR.
De bruinvis is de kleinste en meest voorkomende walvisachtige in de Noordzee. Ze krijgen gemiddeld elke 1-2 jaar een jong. Gewone tweelingen zijn echter al zeldzaam, maar de nu door een kotter opgeviste siamese tweeling is wereldwijd volstrekt uniek. Het dier is waarschijnlijk wel levend geboren, maar dit type dieren is niet levensvatbaar.
Op 30 mei deed de kotter GO 9 voor de kust van Hoek van Holland wel een heel bijzondere vangst: een dode maar waarschijnlijk wel levend geboren siamese tweeling van een bruinvis. De bruinvis is de kleinste en meest voorkomende walvisachtige soort in de Noordzee. Er komen naar schatting ongeveer 345,000 bruinvissen voor in de Noordzee, maar toch is dit volgens de auteurs Erwin Kompanje (Natuurhistorisch Museum Rotterdam), Kees Camphuysen (NIOZ) en Mardik Leopold (Wageningen Marine Research) wereldwijd de allereerste beschreven vondst van een siamese tweeling van deze soort.
Het betreft hier een parapagus dicephalus; een symmetrisch dier met twee koppen, twee ademgaten maar ook –zoals normaal- 2 borstvinnen, 1 rugvin en 1 staart; waarschijnlijk een mannetje. In dit bijzondere geval helaas handelde de bemanning overeenkomstig de wettelijke voorschriften die verbieden om bruinvissen mee te nemen naar de wal en het dier heeft dus een zeemansgraf gekregen. Gelukkig heeft bemanningslid Henk Tanis eerst wel een aantal goede foto's gemaakt, waaronder deze twee.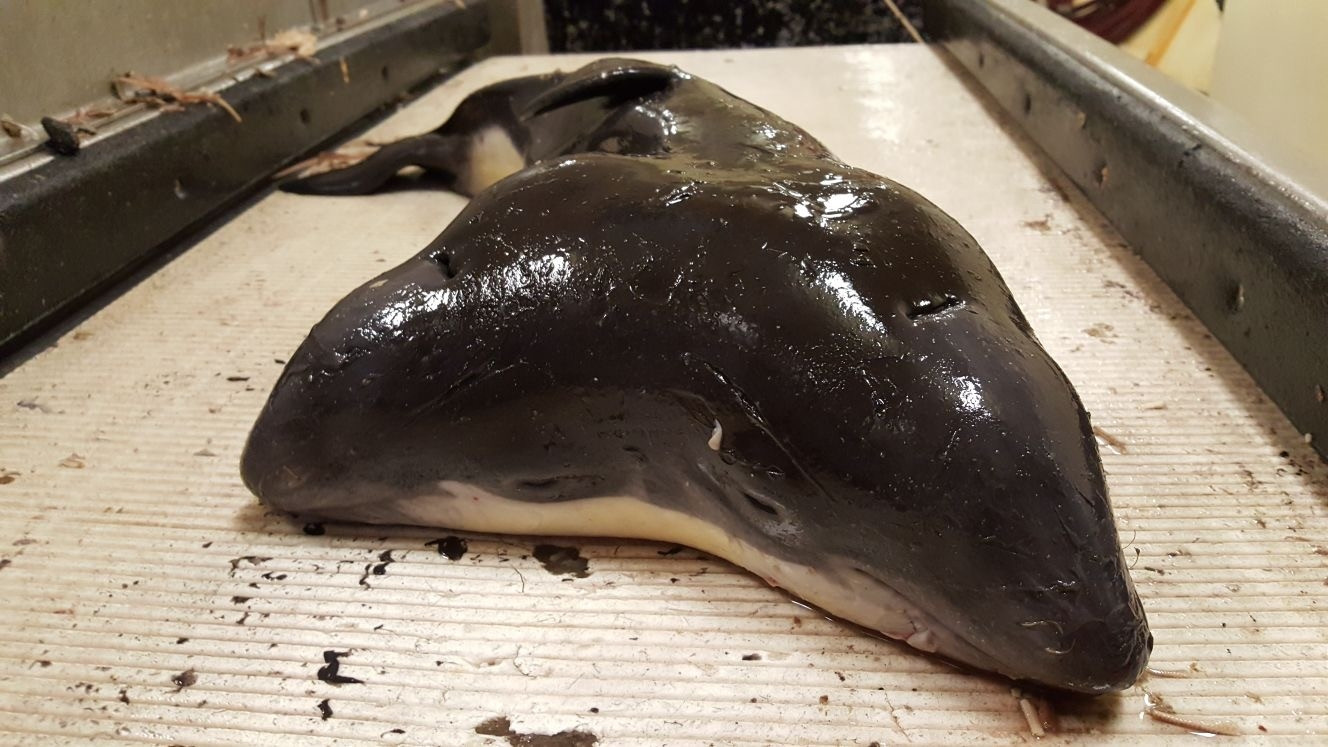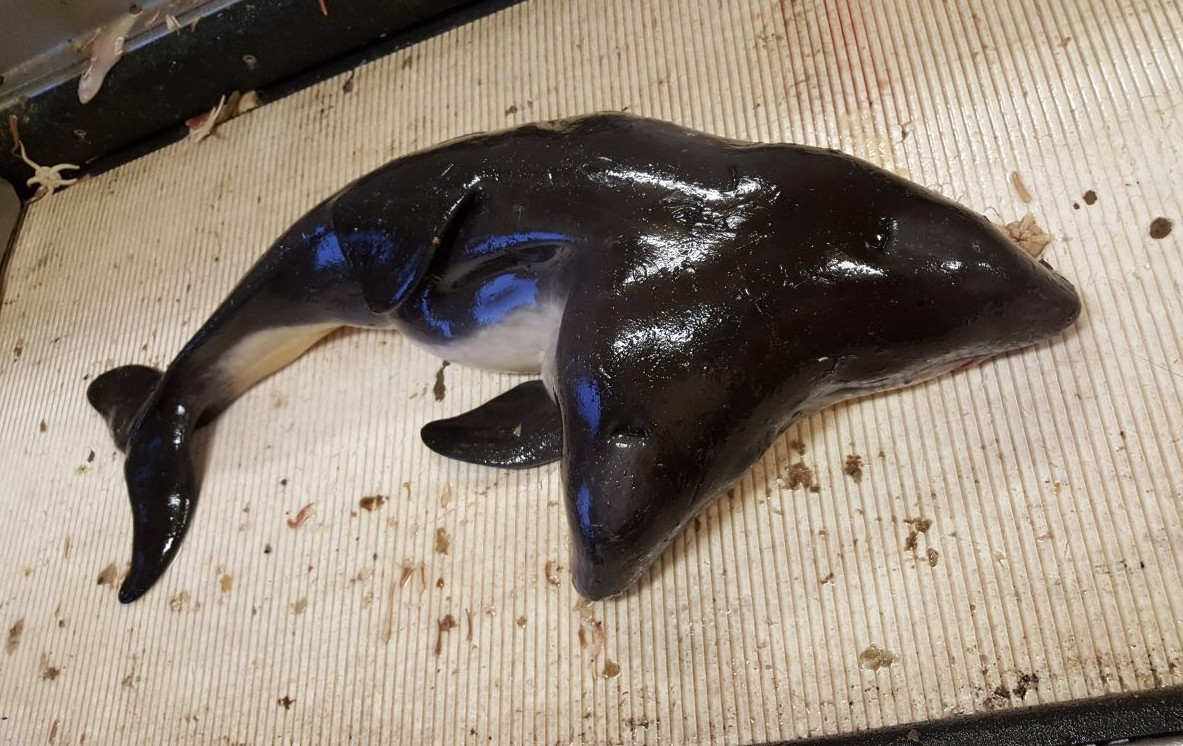 /////
Meer informatie:
Artikel: Kompanje, E.J.O., Camphuysen C.J. & Leopold, M.F. The first case of conjoined twin harbour porpoises, Phocoena phocoena (Mammalia, Cetacea). Deinsea 7 June 2017. pdf
Lees ook een uitgebreider artikel op de website van ht Natuurhistorisch Museum Rotterdam.