Vidi grants for regional sea levels and ocean tipping points
Publication date: Thursday 29 June 2023
[Dutch follows English] Two NIOZ researchers will receive Vidi grants of 800,000 euros. The laureates are Dr Aimée Slangen, for solving the regional sea-level puzzle and Dr Rick Hennekam, for investigating tipping points in climate and ocean systems. These grants will enable them to develop an innovative line of research over the next five years and further expand their own research group.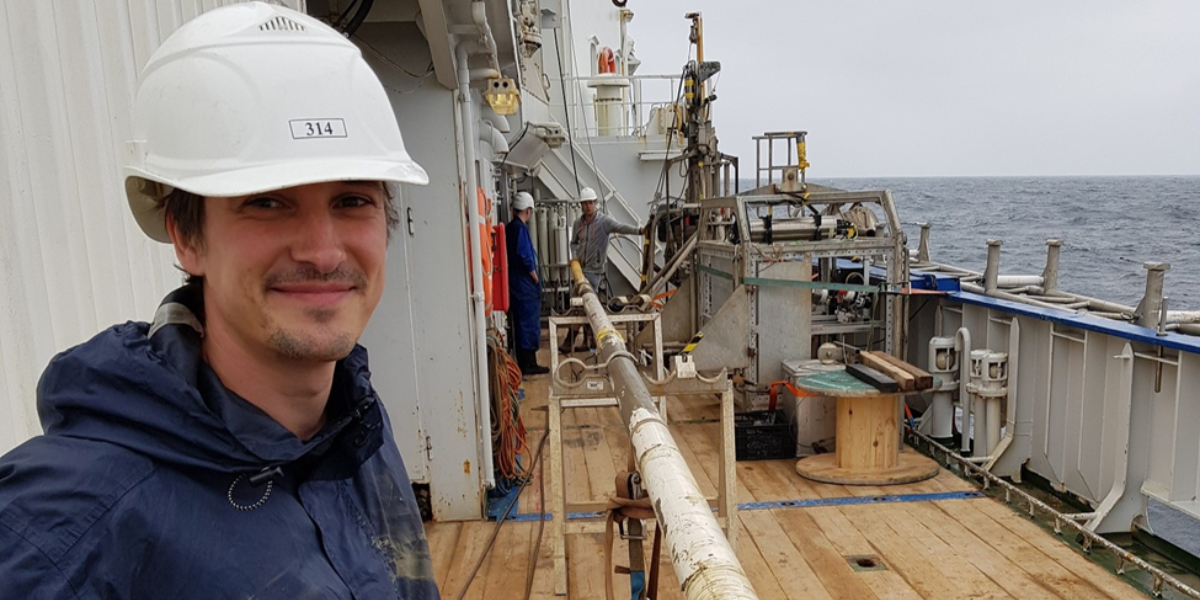 Hennekam: "Tipping points in system Earth unraveled through the geological record (TIP-TOP)"

A tipping point is the threshold where a system, like the climate or an ecosystem, changes abruptly and often irreversibly into another state forced by a small initial perturbation. On Earth there are several components that may pass such thresholds due to human activities: sudden loss of polar ice, swift changes in ocean circulation, or abrupt oxygen loss in ocean areas. Researchers often do not know which systems can cross a tipping point. The TIP-TOP projectuses sediments as archive to assess whether an Earth system has a tipping point, determine processes involved, and elucidate whether we can forecast tipping points.
Rick Hennekam: "I am really looking forward to further investigate tipping points in climate and ocean systems with this Vidi grant. Many aspects of our oceans, such as areas with decreasing oxygen concentrations, appear to be capable of changing very abruptly, but it is often unknown which systems exactly can change so rapidly. Within the TIP-TOP project, a PhD student, a Postdoc, and I will study examples of rapid environmental change in the past that are recorded in the sediment archive. We will use these geological examples to further develop statistical methods that can recognize and predict tipping point behavior in Earth systems, also using new methods based on machine learning."
Slangen: "Solving the regional sea-level puzzle"
Sea-level change is driven by a combination of different processes, each acting on their own temporal and spatial scales. It is a complex puzzle, which has not yet been solved on a regional scale. This Vidi project will combine observations and models of regional sea-level change with a new approach to find optimal regions which allow for the puzzle to be solved. The goal is to better understand the different causes of regional sea-level change in the 20th century, which leads to better future projections.
Slangen: "In this Vidi project, I will use improved observations and state-of-the-art models to reconstruct regional sea-level change for the 20th century. I will take a budget approach, in which I compare the sum of individual contributions to sea-level change with the total change. To maximise the chances of closure of the sea-level budget on the finest possible spatial scale, I will use machine learning techniques, which have been newly developed in my research group, to find regions with coherent sea-level variability."

The observational and simulated regional sea-level budgets will be used to answer the following three main research questions: (i) how well do models simulate observed regional sea-level change? (ii) can we close the 20th century regional sea-level budget? and (iii) which part of the regional observed changes can we attribute to human-made and natural drivers? The answers to these questions will help coastal societies to understand why the sea level has changed along their coast and which part is caused by man-made climate change. This knowledge will allow policymakers to make well-informed decisions on coastal protection against future sea-level rise.
"In this Vidi project - called DARSea: Detection and Attribution of 20th century Regional Sea-level change - I will work with two PhD candidates and sea-level researchers from The Netherlands, Norway, Great-Britain and Germany," says Aimée Slangen.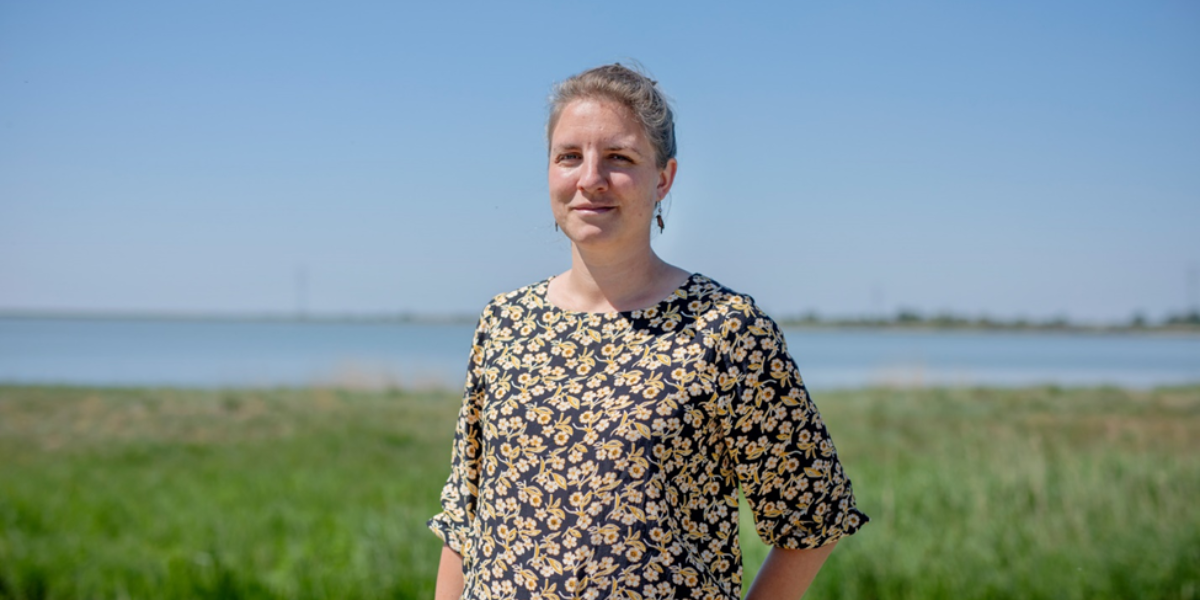 NWO Talent Programme
Together with the Veni and Vici grants, Vidi is part of the NWO Talent Programme that gives researchers the freedom to pursue their own research based on creativity and passion. The NWO Talent Programme encourages innovation and curiosity. Curiosity-driven research contributes to and prepares us for tomorrow's society. That is why NWO focuses on diversity in terms of researchers, domains and backgrounds. NWO selects researchers based on the academic quality and innovative character of the research proposal, scientific and/or societal impact of the proposed project and the quality of the researcher.
A total of 551 researchers submitted a research project during this Vidi funding round; 97 (18%) have been funded.
---
Vidi-beurzen regionale zeespiegels en kantelpunten oceaan
Twee NIOZ-onderzoekers ontvangen Vidi-beurzen van 800,000 euro: Dr Aimée Slangen, voor het oplossen van de regionale zeespiegelpuzzel en Dr Rick Hennekam, voor onderzoek naar kantelpunten in klimaat- en oceaansystemen. Met de Vidi-financiering kunnen zij in de komende vijf jaar een vernieuwende onderzoekslijn ontwikkelen en hun eigen onderzoeksgroep verder uitbouwen.
Hennekam: "Welke systemen op aarde kunnen abrupt kantelen?"
Een kantelpunt kenmerkt zich door een kleine verandering in het klimaat of in een ecosysteem dat vervolgens een abrupte en onomkeerbare omslag veroorzaakt. Op onze planeet zijn er allerlei systemen die misschien een kantelpunt gaan passeren door menselijk toedoen: een plotsklapse verdwijning van poolijs, een snelle verandering van oceaanstromingen, of abrupte omslagen van zuurstofrijke naar zuurstofloze omstandigheden in de zee. Onderzoekers weten niet welke systemen op aarde precies een kantelpunt kunnen passeren. Het TIP-TOP project zal sedimenten als archief gebruiken om te bepalen of en waarom een systeem op aarde een kantelpunt heeft en of zo'n kantelpunt voorspelbaar is.
Rick Hennekam: "Ik kijk er erg naar uit om met deze Vidi beurs verder onderzoek te doen naar kantelpunten in klimaat- en oceaan systemen. Veel onderdelen van onze oceaan, zoals zeeën met dalende zuurstofconcentraties, lijken heel abrupt te kunnen veranderen, maar we weten dat vaak niet zeker. Binnen het TIP-TOP project zal ik samen met een PhD en Postdoc voorbeelden van snelle veranderingen uit het verleden onderzoeken die zijn vastgelegd in het sedimentarchief. Deze zullen we vervolgens gebruiken om statistische methodes verder te ontwikkelen die systemen met kantelpunten kunnen herkennen en eventueel voorspellen, onder andere door middel van nieuwe methodes gebaseerd op kunstmatige intelligentie."
Slangen: "De regionale zeespiegelpuzzel opgelost"
Zeespiegelverandering wordt veroorzaakt door een combinatie van verschillende processen die ieder hun eigen tijd- en ruimte-variaties kennen. Het is een ingewikkelde puzzel, die tot nu toe nog niet op regionale schaal is opgelost. In dit project combineer ik waarnemingen en modellen van regionale zeespiegelstijging met een nieuwe techniek om optimale regio's te vinden zodat de puzzel wél opgelost kan worden. Het doel is om beter te begrijpen wat de oorzaken zijn van regionale zeespiegelveranderingen in de 20e eeuw, zodat we betere toekomstprojecties kunnen maken.
Aimée Slangen: "In dit project gaan we de regionale zeespiegelverandering in de afgelopen eeuw onderzoeken. Hiervoor gebruiken we de nieuwste modellen, de meest up-to-date waarnemingen, en een techniek om slim regio's in de oceaan te kiezen. Zo kunnen we bekijken wat de oorzaken zijn van regionale verschillen in de zeespiegelstijging, maar ook in hoeverre de waargenomen veranderingen veroorzaakt worden door menselijk handelen. Daarnaast kunnen we de waarnemingen en modellen met elkaar vergelijken, waardoor we de projecties van toekomstige zeespiegelstijging kunnen verbeteren. In het project zal ik samenwerken met 2 PhD kandidaten en zeespiegelonderzoekers uit Nederland, Noorwegen, Groot-Brittanië en Duitsland."
NWO-Talentprogramma
Vidi maakt samen met de Veni- en Vici-beurzen deel uit van het NWO-Talentprogramma. Het NWO-Talentprogramma geeft onderzoekers de vrijheid om vanuit creativiteit en passie eigen onderzoek te doen. Het NWO-Talentprogramma stimuleert vernieuwing en nieuwsgierigheid. Vrij onderzoek draagt bij aan en bereid ons voor op de maatschappij van morgen. Daarom zet NWO in op een diversiteit aan wetenschappers, domeinen en achtergronden.
NWO selecteert onderzoekers op basis van de wetenschappelijke kwaliteit en het innovatieve karakter van het onderzoeksvoorstel, de wetenschappelijke en/of maatschappelijke impact van het voorgestelde project en de kwaliteit van de onderzoeker.
Van de 551 ingediende aanvragen in deze jaarlijkse ronde zijn 97 (18%) Vidi-beurzen toegekend.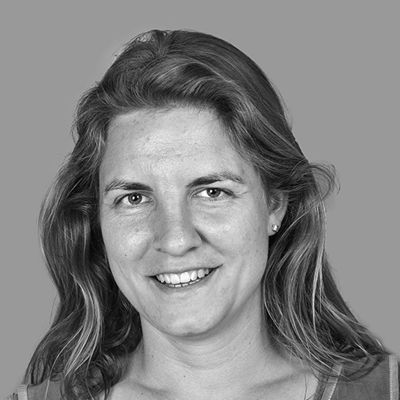 Aimée Slangen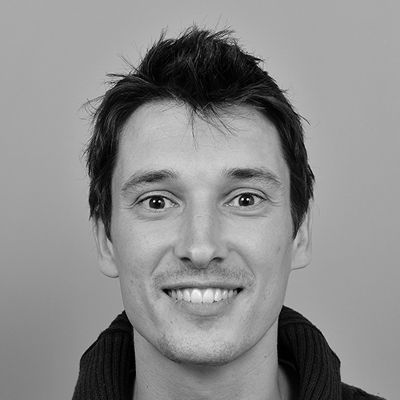 Rick Hennekam