Testing a 70 m mooring construction for deep sea research on land
Publication date: Thursday 13 August 2020
For his deep sea research on underwater waves NIOZ scientist Hans van Haren has developed, together with the technicians of the National Marine Facilities department, a large mooring construction. Before shipping it to the Mediterranean Sea in September, they have been fixing all the parts together this week to test if everything fits. The deployment consists of a 70 m diameter large ring, containing 3000 high-precision temperature sensors distributed over 45 vertical lines, 125 m high and 9,5 m apart. On land this already looks quite impressive but in sea the whole construction will fill a half cubic hectometre seawater volume.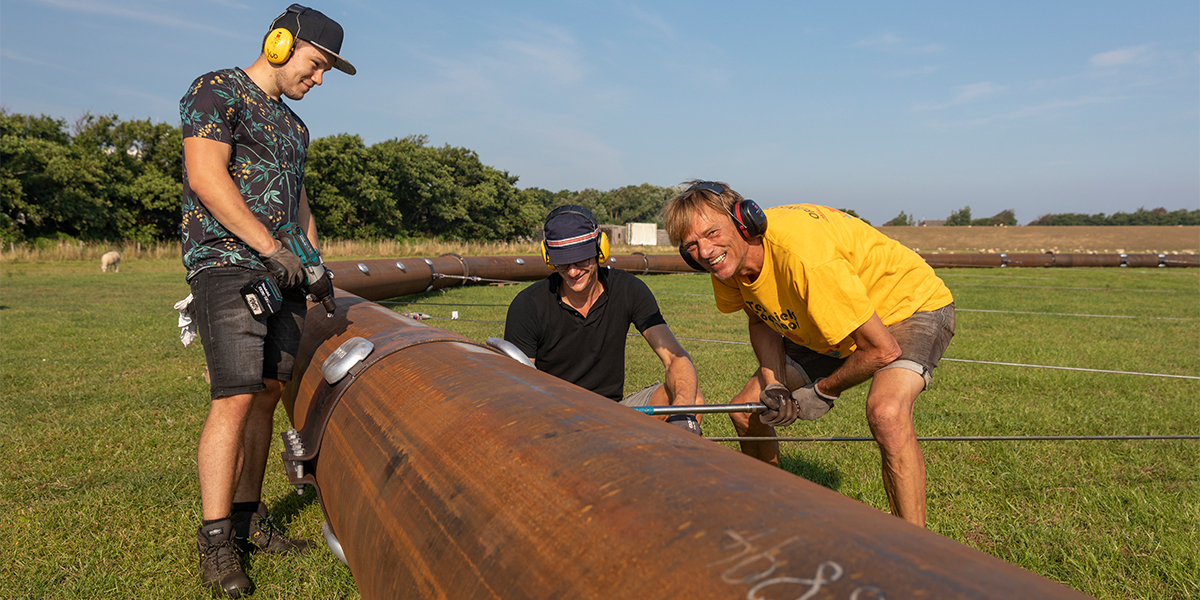 On a field near NIOZ, the construction is put together to test whether everything fits. (Drone video by Hung-An Tian, NIOZ PhD student)

Build up in the harbor, the floating ring will be towed to position and sunk to the sea floor contolled by a custom made parachute (picture below). The compacted lines will unfold via automatic release of the top-buoys after 5 days at the seafloor (picture on the right).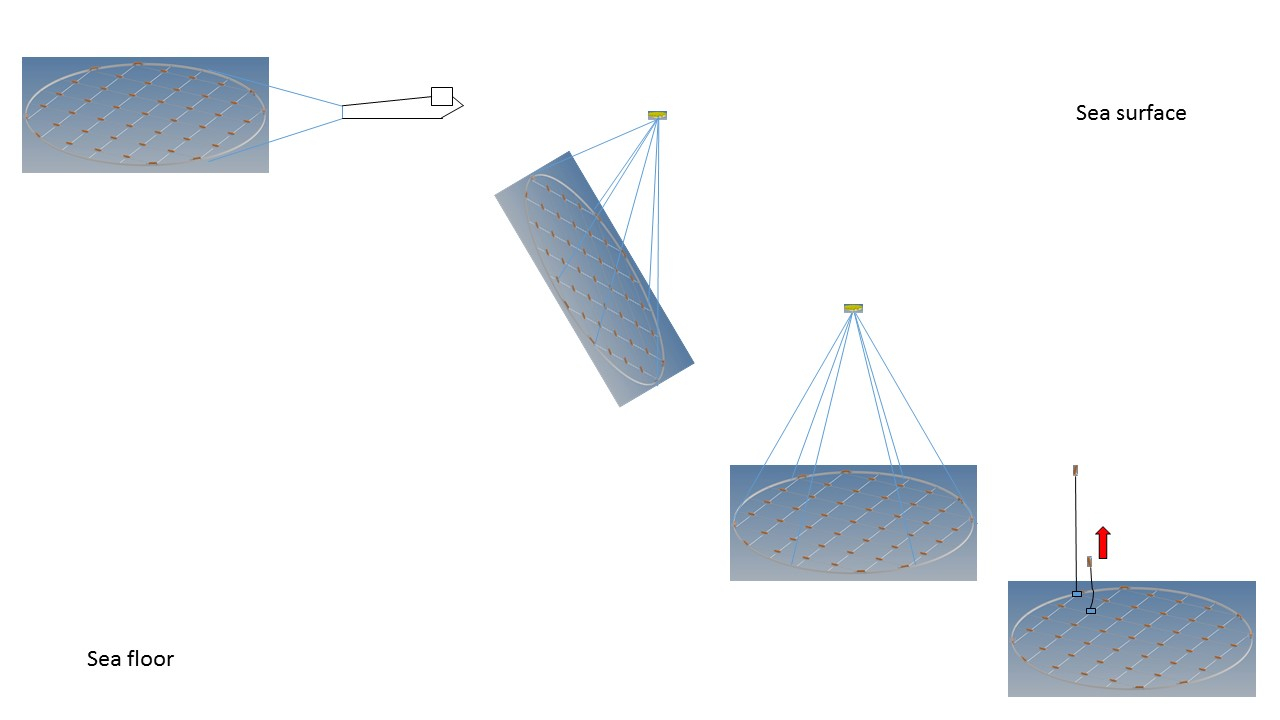 The construction will be lowered to 2500 m water depth, at the foot of the southern French continental slope of the Mediterranean, an area known for various currents and turbulent eddies. The location is next to the underwater neutrino telescopes KM3NeT and ANTARES.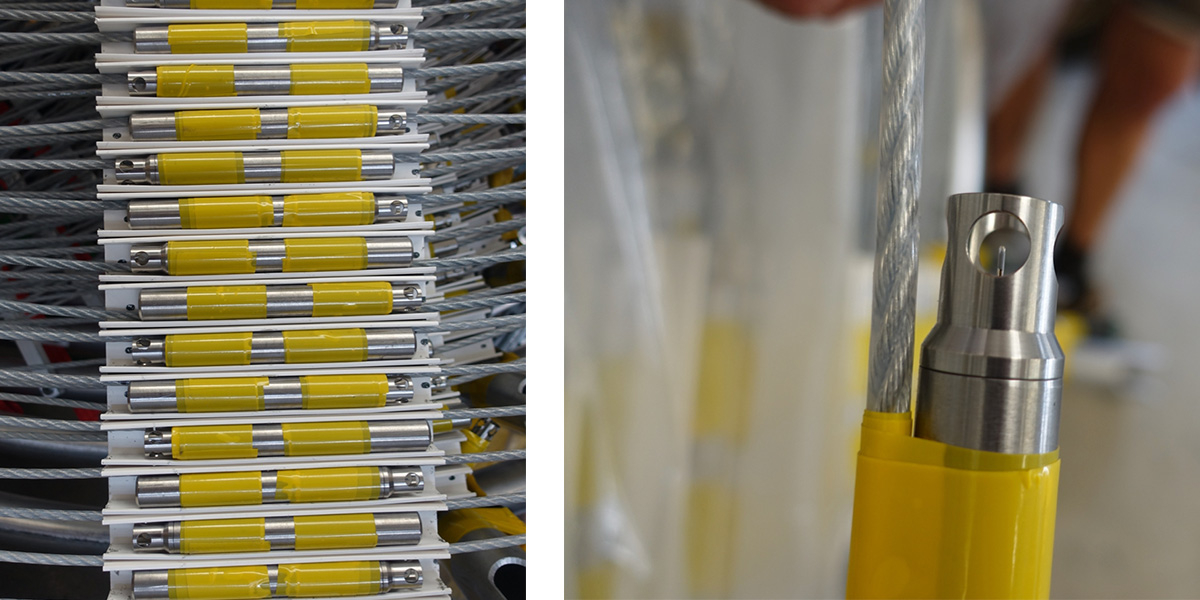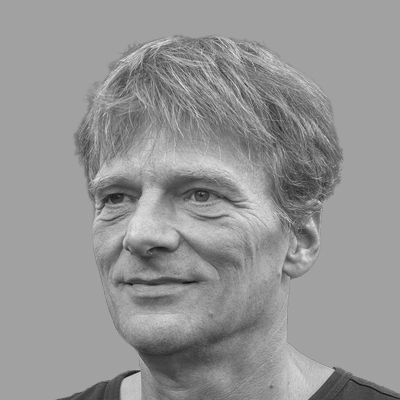 Hans van Haren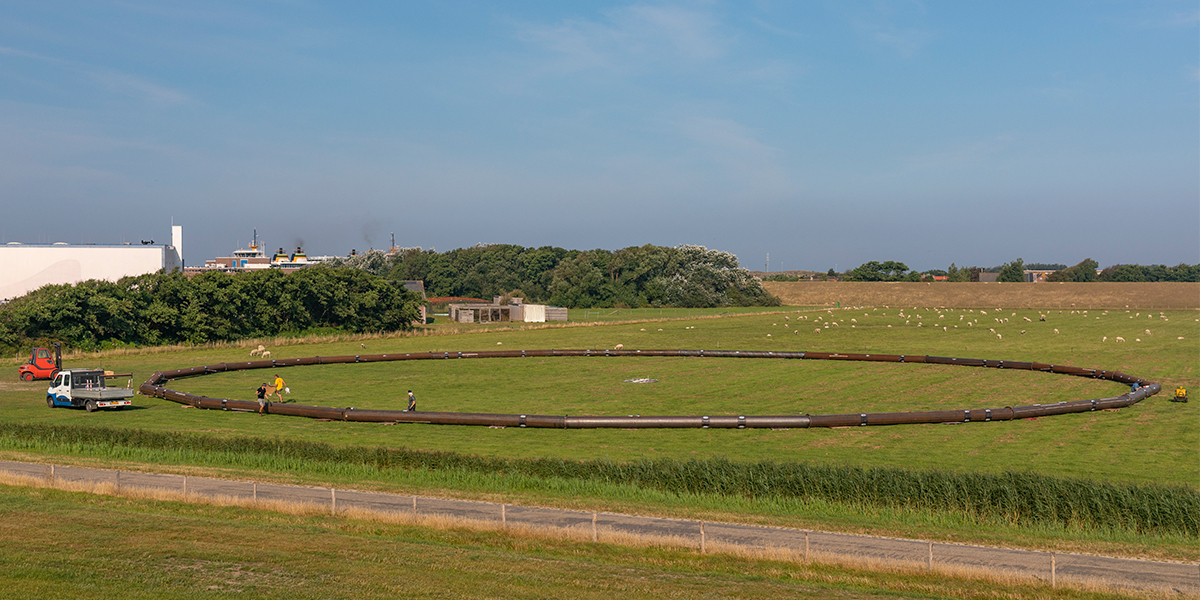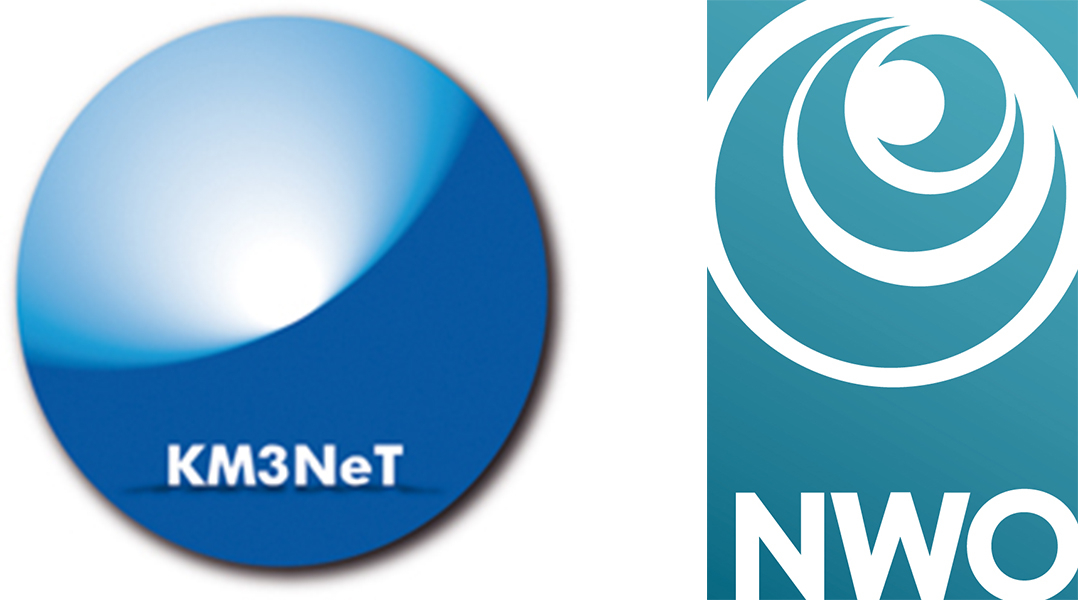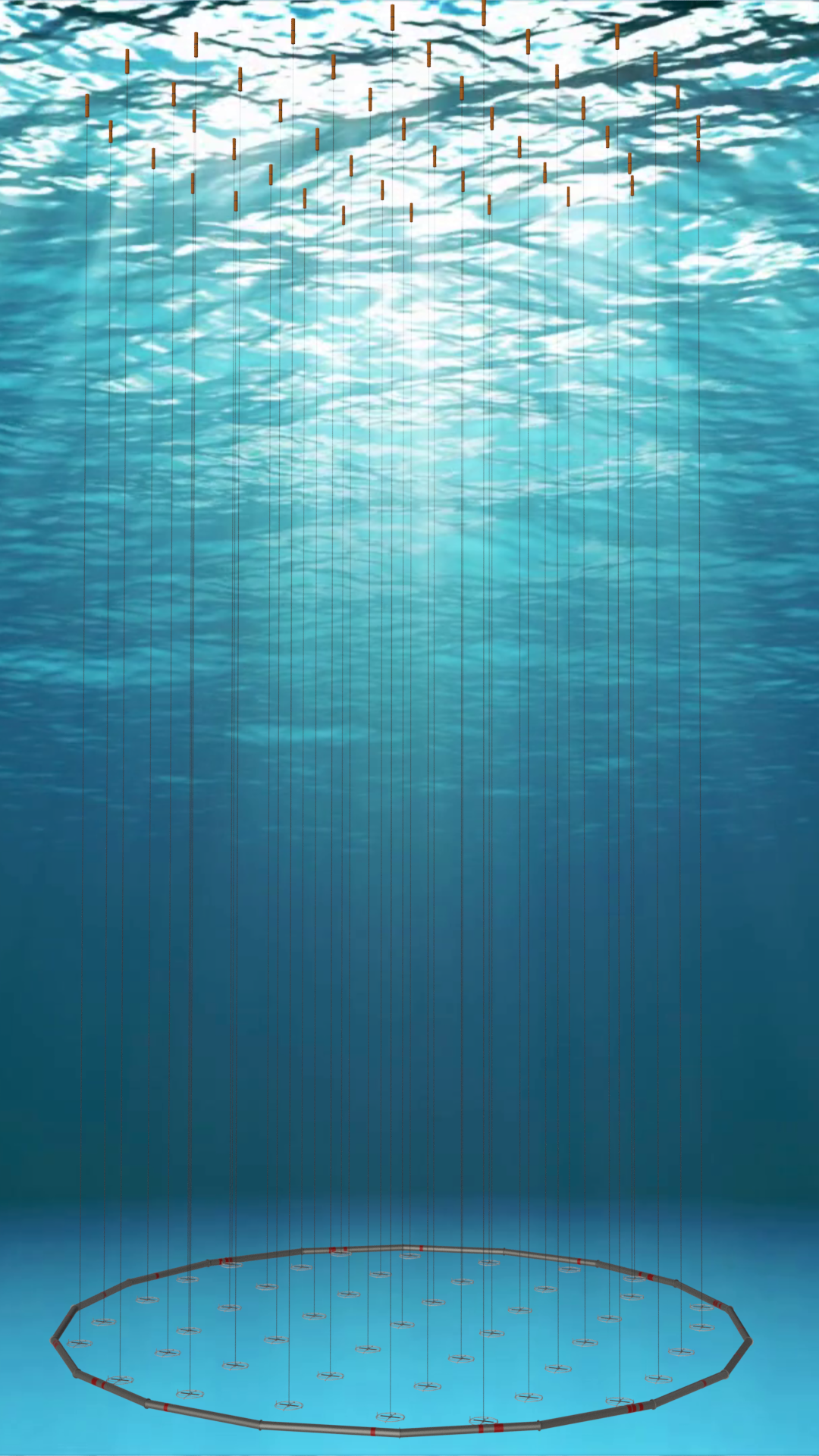 The unique anchoring is expected to remain underwater for 3 years. In this period the 3000 sensors will measure water temperature with a precision better than 0.0005 oC, every 2 s synchronous to within ± 0.01 s.