Researchers restore shellfish reefs with 3D printed artificial reefs
Publication date: Tuesday 26 April 2022
Next month the project "Building with Ecosystem Engineers" will start with the aim of restoring mussel and oyster reefs in the Wadden Sea. The innovative research project of NIOZ and Utrecht University will 3D print artificial reef structures made of biodegradable material. Mussels and oysters will be able to settle naturally on these structures, after which the printed reefs will break down by themselves.
~~ for Dutch scroll down ~~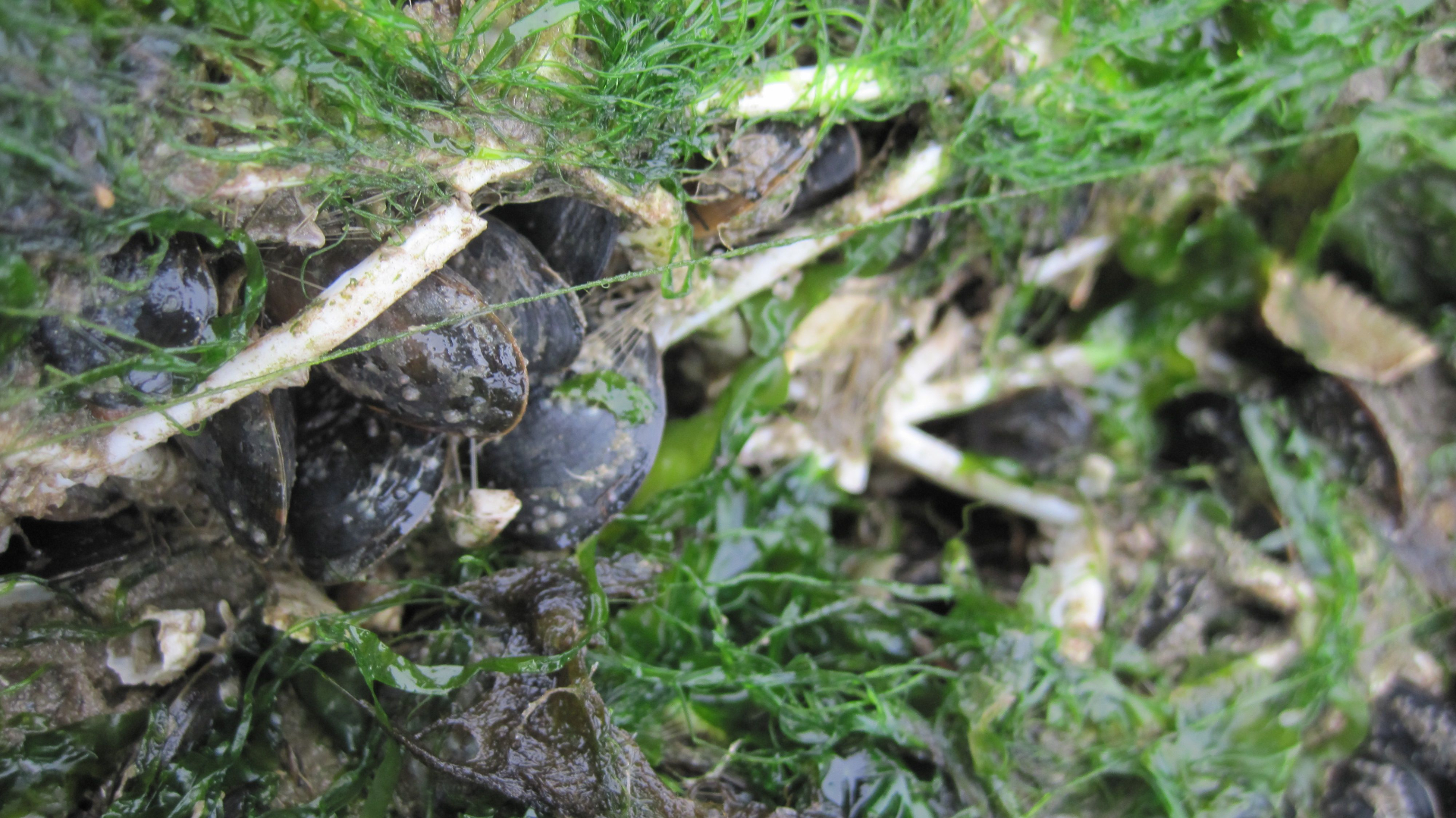 A healthy and rich Wadden Sea consists of ecosystem engineers. These are species that influence their own environment in such a way that they create ideal living conditions and provide habitat for numerous other species. "Ecosystem engineers are kickstarters of biodiversity. In the Wadden Sea, reef-forming shellfish, particularly mussels and oysters, are important ecosystem engineers. For successful establishment on an empty tidal flats, these species need a helping hand because their larvae are prey for crabs or are washed away by the waves," explains Ralph Temmink, Wetland ecologist at Utrecht University and one of the researchers of Building with Ecosystem Engineers.
Artificial reef structures
3D printed artificial reef structures could provide shelter from predators and waves for young mussel and oyster larvae. "In doing so, the structures effectively simulate an adult reef which naturally provides protection and thus a foundation for the next generation. The artificial reefs should temporarily take over that role on the bare sand. When the mussels and oysters are large enough to form the reef themselves, the underlying structure breaks down completely. No 3D-printed material remains, only the natural reef," according to Temmink.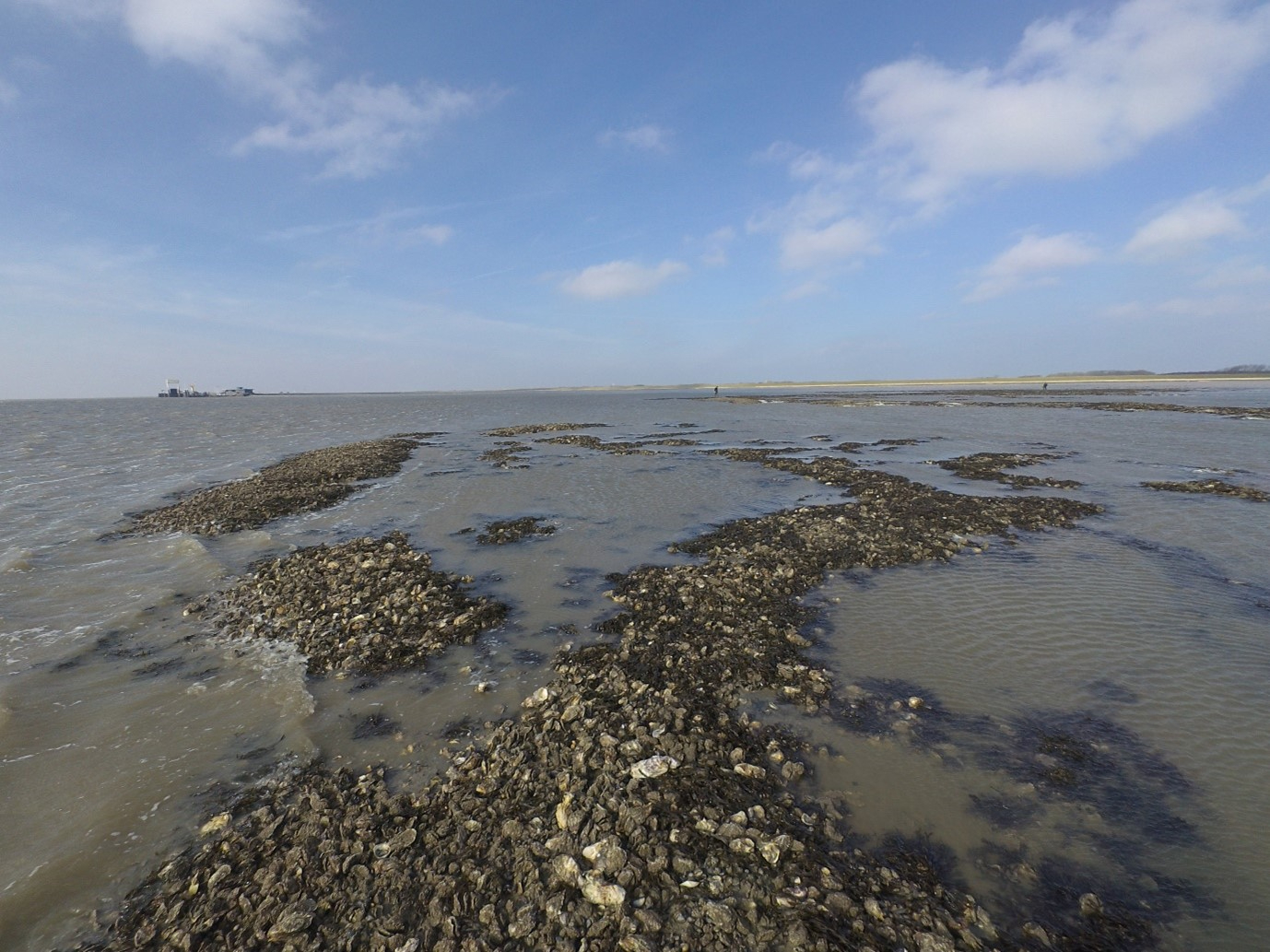 Shellfish Bank Recovery
Building with Ecosystem Engineers focuses on two questions. First, the project will investigate how biodegradable structures can best be designed for successful shellfish bank restoration. In addition to the rate of degradation, it will examine what kind of surface or material types are suitable for mussel or oyster larvae to attach to. The next step is to see how a successful prototype can also be produced and applied on a large scale, and finally to find out which areas in the Wadden Sea are actually suitable for shellfish bank restoration.
The development, 3D printing and testing of the new structures in the Wadden Sea is being carried out in collaboration between NIOZ, Utrecht University, Bureau Waardenburg and The Fieldwork Company. The project is funded by Waddenfonds. The results should be known in four years and may in the future also be a first step, for example, towards making mussel farming more sustainable.

---
Bouwen met Biobouwers – Herstel van schelpdierriffen in de Waddenzee met biologisch afbreekbaar plastic
Een innovatief onderzoeksproject van het NIOZ en Universiteit Utrecht moet in de toekomst gaan zorgen voor het herstel van schelpdierriffen in de Waddenzee. Artificiële rifstructuren van biologisch afbreekbaar plastic afkomstig van een 3D printer zouden een oplossing kunnen zijn. Het door het Waddenfonds gefinancierde project "Bouwen met Biobouwers" moet hierop antwoord geven.
Een gezonde en rijke Waddenzee wordt gebouwd met biobouwers. In Nederland zijn dit de zeldzame schelpdierriffen en zeegrasvelden. Ze beïnvloeden hun eigen omgeving zodanig dat ze hun eigen ideale leefomstandigheden creëren en helpen als het rif eenmaal gevormd is ook veel andere soorten aan een nieuwe plek. Kickstarters van biodiversiteit dus. Maar deze biobouwers hebben eerst een duwtje in de rug nodig, want voor een oesterlarve of zeegraszaadje is een kale wadplaat geen vriendelijke omgeving om op te groeien, zeker als je het onstuimige Nederlandse weer meerekent!
Het lijkt niet het meest voor de hand liggend: plastic naar de zee dragen voor ecologisch herstel. Tijdelijke 3D geprinte artificiële rifstructuren zouden voor de biobouwers net het verschil kunnen maken om een volwaardig natuurlijk rif te vormen. Want terwijl zij op het kunstmatige rif hun eigen rif vormen breekt het plastic af. Netto blijft er dus geen plastic achter maar wel een natuurlijk rif.
Het bioplastic moet even snel afbreken als het rif wordt gevormd. Zeewater is agressiever dan zoetwater. In de Waddenzee breekt het materiaal dus sneller af, tel daar de golven bij en het 3D geprinte rif verdwijnt voor je ogen. Naast de afbraaksnelheid wordt onderzocht wat voor een mossel- of oesterlarve een prettig oppervlak is om aan te hechten. Dit wordt gedaan met verschillende ruimtelijke ontwerpen en ruwe oppervlakken. Ook wordt gekeken welke locaties in de Waddenzee in de toekomst het meest geschikt zijn voor het herstel van schelpdierriffen.
De Universiteit Utrecht ontwerpt en print de rif structuren. The Fieldwork Company plaatst de artificiële riffen in de Waddenzee en doet het veldonderzoek. Het NIOZ zorgt voor de wetenschappelijke begeleiding van het project. De resultaten moeten over 4 jaar bekend zijn en kunnen in de toekomst ook een oplossing bieden voor bijvoorbeeld de verduurzaming van de mosselkweek en het herstel van de platte oester.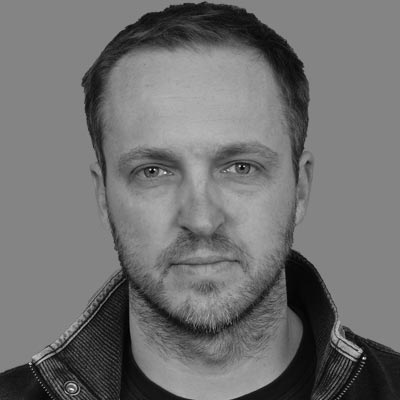 Tjisse van der Heide