Phytoplankton, the base of the ocean's food-chain, can influence climate
Publication date: Friday 23 August 2019
A recent study, conducted by researchers from Dalhousie University and NIOZ researcher Rob Middag has been published in Nature Communications. They examined the effects of low iron and manganese, an element often found in minerals in combination with iron, on Phaeocystis. They found indications that manganese, rarely considered to limit growth, can also influence phytoplankton growth in the Southern Ocean. Using several laboratory techniques, they identified a unique manganese and iron stress biomarker, and then identified that biomarker in natural populations. This study combines advanced laboratory techniques with field experiments at the Antarctic sea ice edge to examine how phytoplankton are influenced by different nutrients.
Phytoplankton are microscopic, plant-like organisms that are important for carbon cycling, form the base of the ocean's food-chain, and can influence climate. Iron and light are recognized as limiting factors controlling growth of phytoplankton in the Southern Ocean. One species of phytoplankton, Phaeocystis antarctica, is particularly unique, as it plays a key role in connecting the ocean and atmosphere through carbon and sulfur cycles. Read the publication in Nature Communication.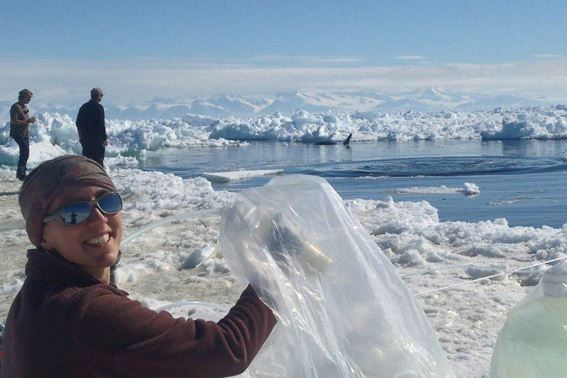 ~~~ Dutch summary~~~
Mangaan van levensbelang voor het Antarctisch ecosysteem

Eencellige algen vormen de basis van de voedselketen in zee en nemen veel CO2 op. Om te groeien hebben ze licht en voedingstoffen nodig zoals stikstof, maar ook sporenelementen zoals ijzer. Van ijzer is het al langer bekent dat lage concentraties in het zeewater rondom Antarctica de groei van algen hindert maar een internationale groep wetenschappers uit Canada, VS, Zweden en Nederland hebben nu een methode ontwikkeld om aan te tonen dat ook sporenelement mangaan een belangrijke rol speelt in de productiviteit van de zeeën rondom Antarctica.

De onderzoekers keken naar de effecten van lage ijzer en mangaan concentraties op de fysiologie en productie van enzymen van een belangrijke algensoort, Phaeocystis antarctica. Het onderzoek toont aan dat deze soort regelmatig geconfronteerd wordt met een gebrek aan zowel ijzer als mangaan en dat deze algensoort andere enzymen aanmaakt bij gebrek aan ijzer dan wanneer er gebrek is aan zowel ijzer als mangaan. Deze enzymen kunnen gemeten worden in de oceaan en kunnen dus gebruikt worden om te onderzoeken waar en wanneer algen leiden aan een gebrek aan mangaan. Deze techniek werd succesvol toegepast om gecombineerd mangaan en ijzer gebrek aan te tonen in de Rosszee.

Dit onderzoek is een belangrijke eerste stap in de zoektocht om te ontrafelen hoe belangrijk mangaan is voor productiviteit van het ecosysteem in de zeeën en oceaan rondom Antarctica en de daarmee samenhangende opname van CO2. Lees het artikel in Nature communications.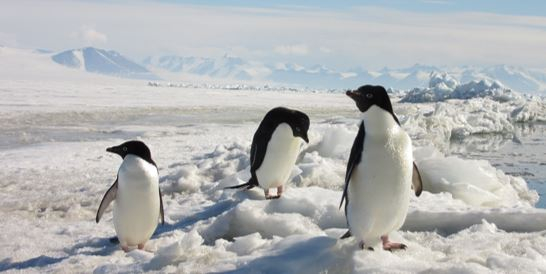 Artikel
Miao Wu, J. Scott McCain, Elden Rowland, Rob Middag, Mats Sandgren, Andrew Allen and Erin Bertrand "Manganese and iron deficiency in Southern Ocean Phaeocystis antarctica populations revealed through taxon-specific protein indicators" .
DOI: s41467-019-11426-z