Olievervuiling Noordzee naar aanvaardbaar minimum teruggebracht
Publication date: Wednesday 18 December 2019
In tijden van zorg over een veranderend klimaat, de plasticsoep in zee, stikstofuitstoot en andere milieuproblemen wordt soms vergeten dat beleid ook effectief kan zijn. In een vandaag gepubliceerd rapport van het Koninklijk Nederlands Instituut voor Onderzoeke der Zee (NIOZ) op Texel wordt geconstateerd dat in elk geval wat betreft de chronische olievervuiling van de Noordzee, de doelstellingen zijn bereikt: een schone Noordzee.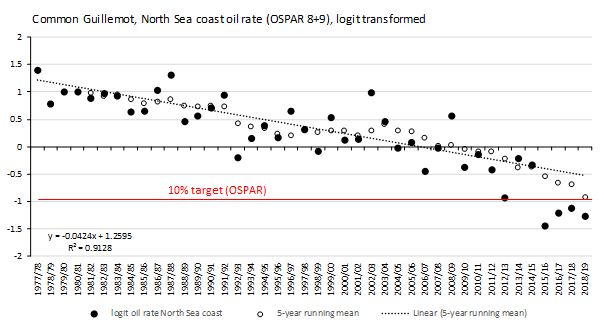 Op grond van 60 jaar onderzoek langs het Nederlandse strand, sinds midden jaren zeventig onder leiding van NIOZ onderzoeker Dr Kees Camphuysen, kon worden vastgesteld dat het niveau van de olievervuiling nu enorm is afgenomen. Het destijds gekozen instrument was bijzonder: het percentage olieslachtoffers onder een voor olie kwetsbare zeevogelsoort, de Zeekoet. Dit werd gedaan met behulp van talloze vrijwilligers die de moeite namen om elke dode Zeekoet te controleren op de aan- of afwezigheid van olie in de veren. Eind vorige eeuw waren vrijwel alle op onze kust aanspoelende Zeekoeten met olie besmeurd, tegenwoordig is dat hooguit een fractie. Het officiële, Europese beleidsdoel: "hooguit 10% van de Zeekoeten met olie besmeurd in 2030", is nu al, in 2020, daadwerkelijk bereikt.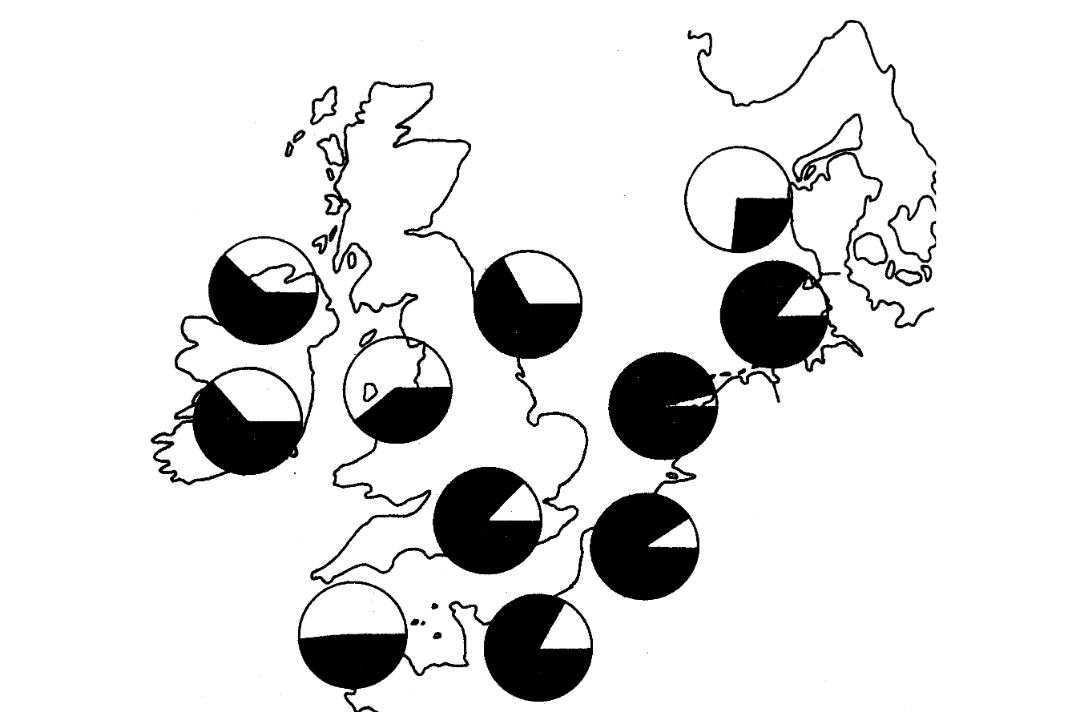 De ommekeer begon rond 1990, als gevolg van een combinatie van strengere controles op zee, educatie en aanpassingen aan schepen, nam het niveau van olievervuiling op zee steeds sneller af. Waar een wandeling op het strand nog niet zo lang geleden onmogelijk was zonder olie aan de schoenen te krijgen, is het strand nu eigenlijk altijd schoon. Zoals altijd is het niet alles goud wat er blinkt. Nu de stranden vrij van olie zijn, valt de frequente vervuiling met bijvoorbeeld parafine, plantaardige olie en plastics eens te meer op. Ook het risico voor een olie-incident (door een aanvaring of een stranding) blijft uiteraard aanwezig.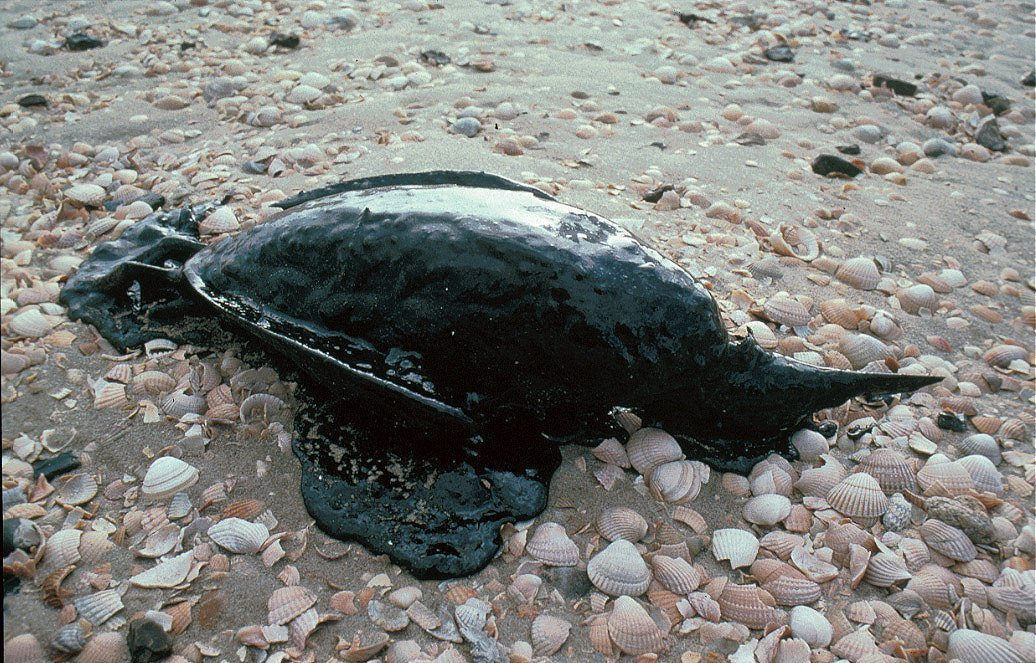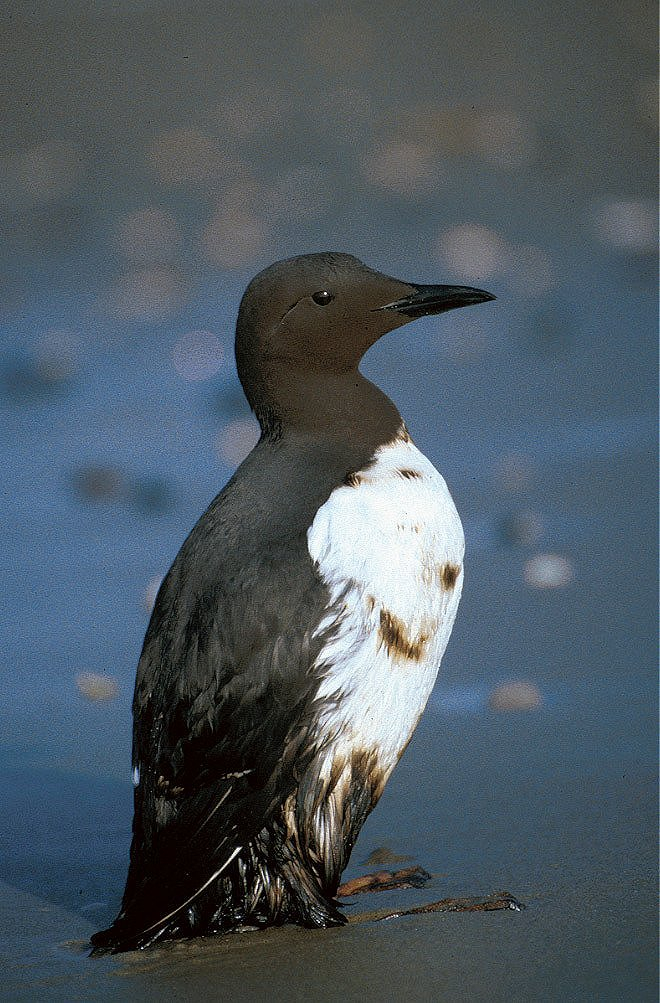 Zeekoeten, broedend in Schotland en NO Engeland, zijn algemene zeevogels die 's winters verspreid over de gehele Noordzee voorkomen. Zeekoeten zijn alkachtigen en zij zijn uitzonderlijk gevoelig voor aantasting van hun veren, omdat zij diep duiken om voedsel te zoeken (tot 180m diepte). De geringste aantasting van hun verenpak leidt tot onderkoeling en de dood. Ongeveer 20 jaar geleden werd in Europa een methode ontwikkeld om aan de hand van oliebesmeuringspercentages op aangespoelde Zeekoeten een vinger aan de pols te houden wat betreft het voorkomen van chronische olievervuiling op zee.