Nieuwe stap in onderzoek naar zoutgehaltes van vroegere oceanen
Publication date: Wednesday 11 September 2019
Op 20 september promoveert Gabriella Weiss bij de Universiteit van Utrecht. Zij heeft bij NIOZ zoutgehaltes van vroegere oceanen onderzocht. In haar proefschrift zet ze een nieuwe stap in het verbeteren van de onderzoeksmethode.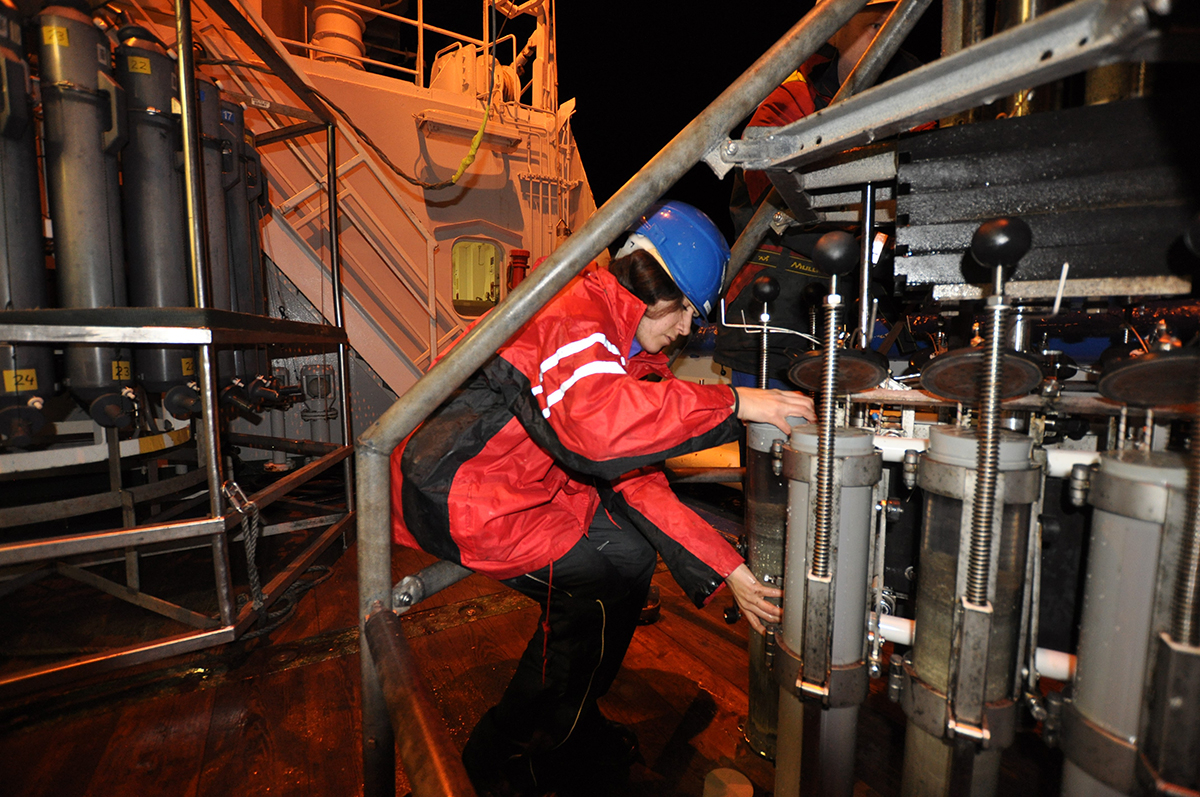 Zeestromingen spelen een grote rol in de vorming van het klimaat. Een zeestroom die zich anders gaat gedragen, bijvoorbeeld door veranderingen in temperatuur en zoutgehalte, heeft dus een groot effect op klimaatverandering.
Om meer te leren over zeestromen en hun invloed op de huidige klimaatverandering wordt er naar temperaturen en zoutgehaltes van oceanen uit het verre verleden gekeken. Voor het reconstrueren van de temperatuur zijn er verschillende hulpmiddelen, maar het reconstrueren van zoutgehaltes is lastiger. Een van de methodes maakt gebruik van de verhouding in waterstofisotopen van alkenonen, lange koolstofmoleculen die als meetbare grootheid (proxy) kunnen worden ingezet om het klimaat van vroeger te reconstrueren. Weiss laat in haar proefschrift zien dat met deze methode goede resultaten worden behaald.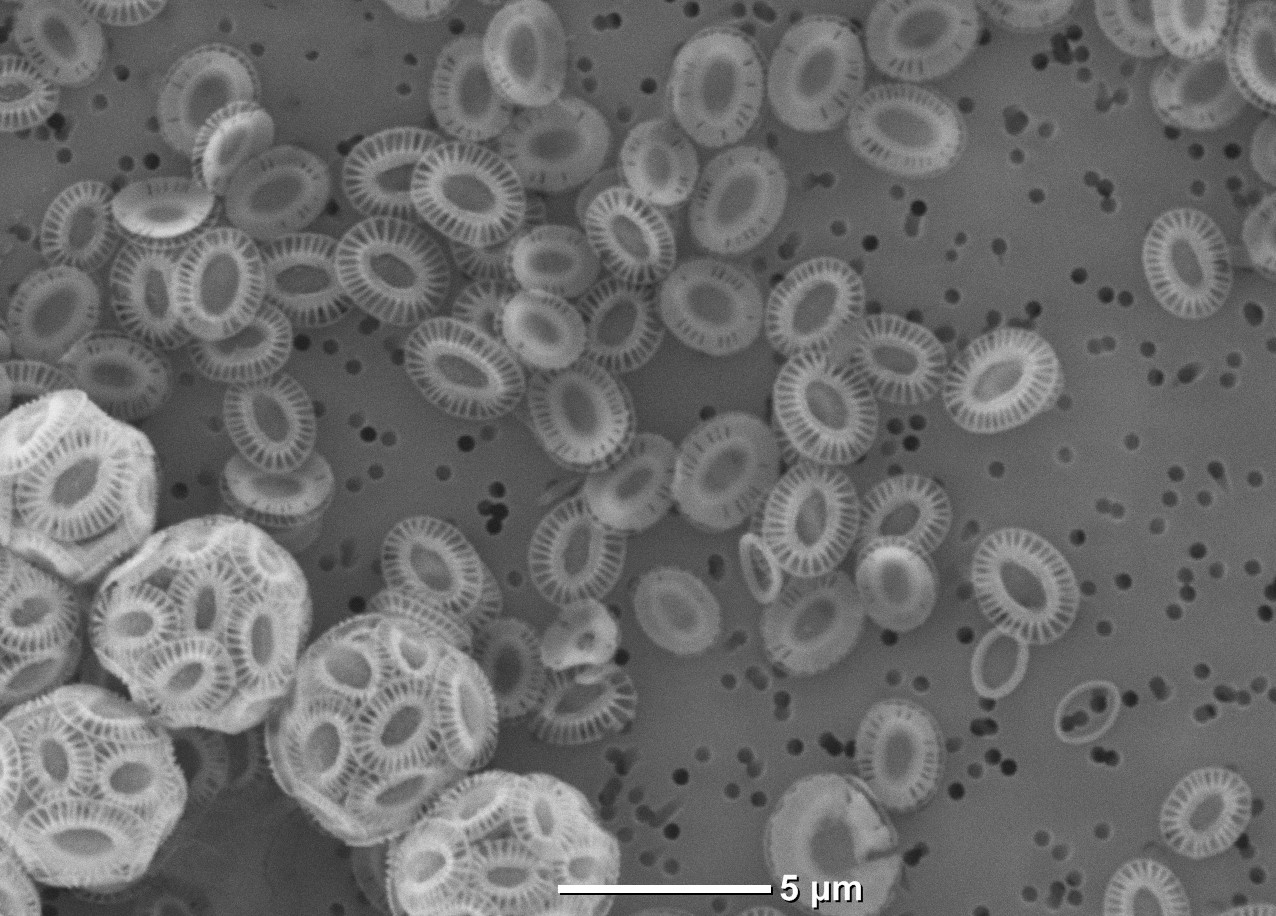 De alkenonen die Weiss in dit onderzoek bestudeert worden geproduceerd door haptophyten: eencellige algen die als microfossielen in de zeebodem zitten opgeslagen. Weiss benadrukt dat wanneer de alkenonen-methode wordt gebruikt goed gekeken moet gekeken worden uit welke haptophyte de alkenonen afkomstig zijn, want de resultaten zijn beter wanneer de alkenonen afkomstig zijn van één soort.
Weiss zet met haar onderzoek een nieuwe stap in het verbeteren van de onderzoeksmethode, waardoor onderzoekers in de toekomst nauwkeuriger kunnen bepalen wat veranderende zoutgehaltes en hun effecten op klimaat zijn.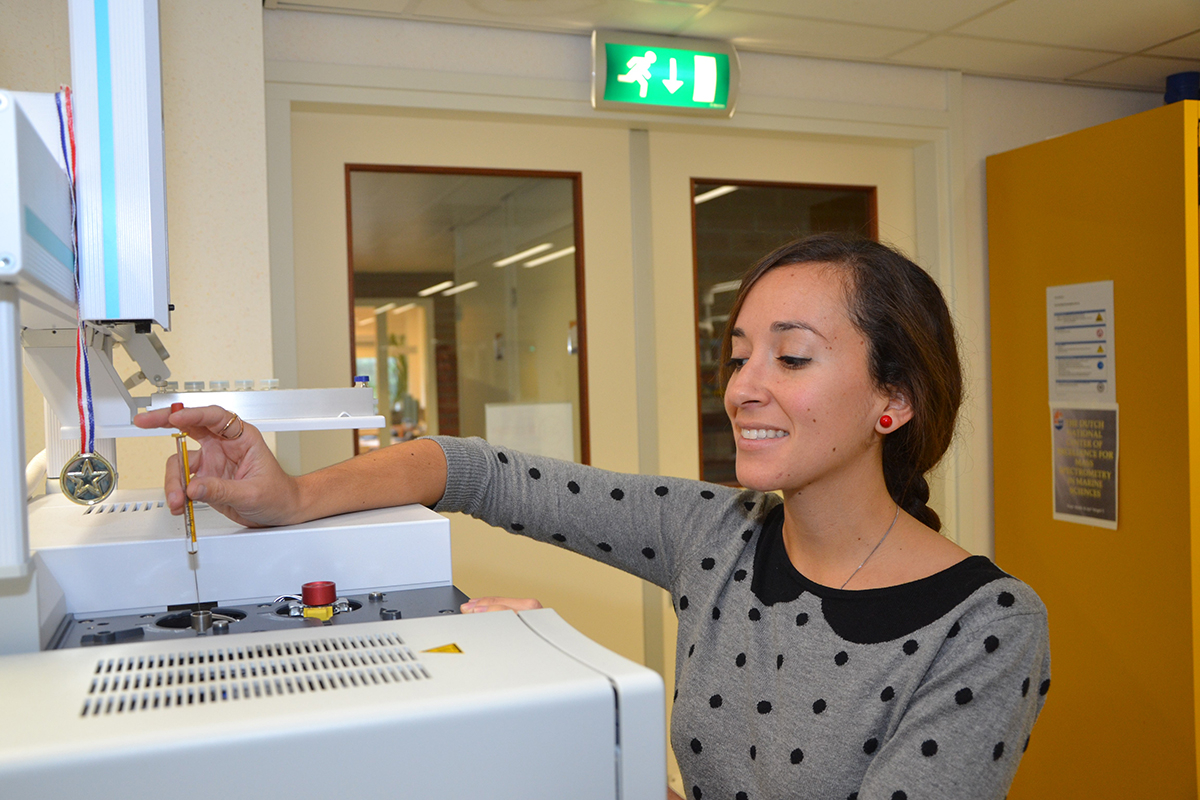 New step towards better research on salinity in earlier oceans.
PhD student Gabriella Weiss carried out her research on salinity of earlier oceans at the Royal Netherlands Institute for Sea Research (NIOZ). On 20 September she will defend her doctoral thesis on the subject at Utrecht University.
Global climate is changing. What are the main drivers of this change? Ocean currents have a strong influence on the climate system. Shifts in sea currents, caused by changes in temperature and salinity, therefore also play a major role in the changing climate, but how exactly? To learn more about this, we look at the distant past. There are various tools for reconstructing ocean temperature, but reconstructing salt concentration of the ocean is more difficult. This dissertation shows that good records of salinity shifts are achieved by measuring the hydrogen isotope ratio of long-chain alkenones. However, we must look at which specific haptophyte has produced the alkenones, because the results are better when the alkenones come from one type of haptophyte. Overall, this thesis has taken another step towards better research methods, and ultimately, more knowledge about the effects of sea currents on our climate.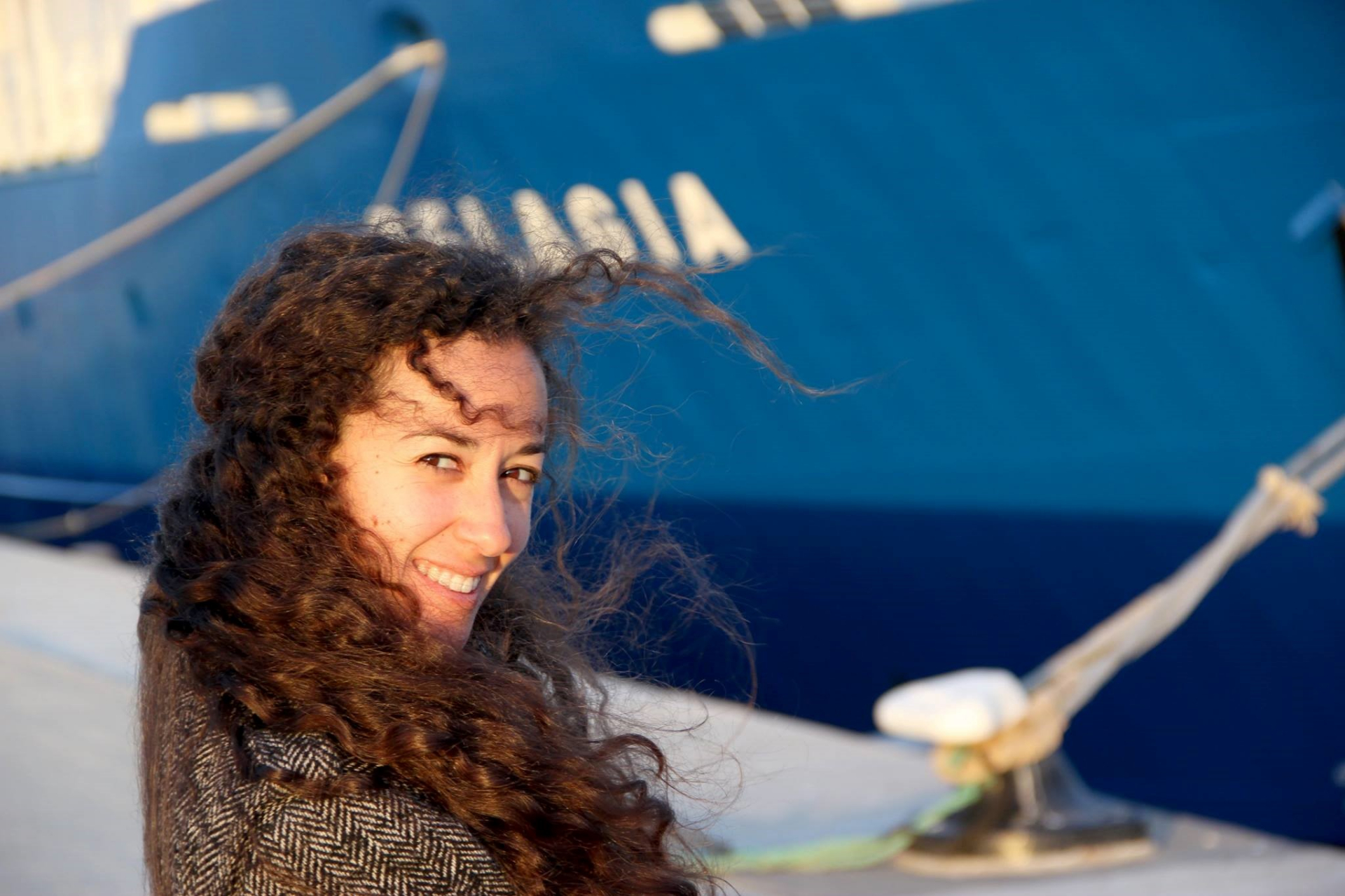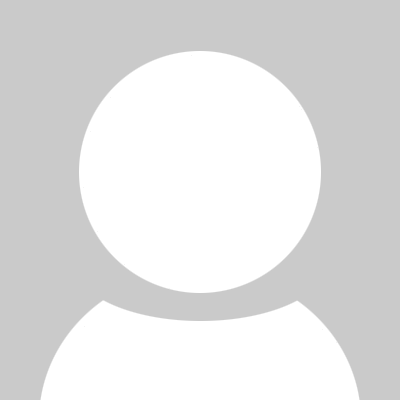 Marcel van der Meer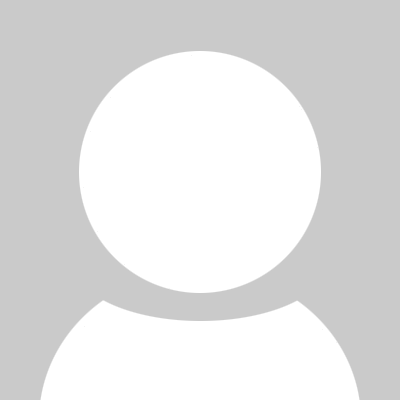 Stefan Schouten