Koraalriffen houden tempo verwachte zeespiegelstijging niet bij
Publication date: Wednesday 13 June 2018
Veel koraalriffen, met name in de Caribische Zee en de Indische Oceaan, zullen niet snel genoeg groeien om de verwachte zeespiegelstijging bij te houden, waardoor veel tropische kusten en laaggelegen eilanden komen bloot te staan aan meer erosie en overstromingsgevaar. Dit concludeert een team van internationale onderzoekers van onder andere het Koninklijk Nederlands Instituut voor Onderzoek der Zee (NIOZ), in een net verschenen publicatie in het tijdschrift Nature. ~~~Scroll down for English~~~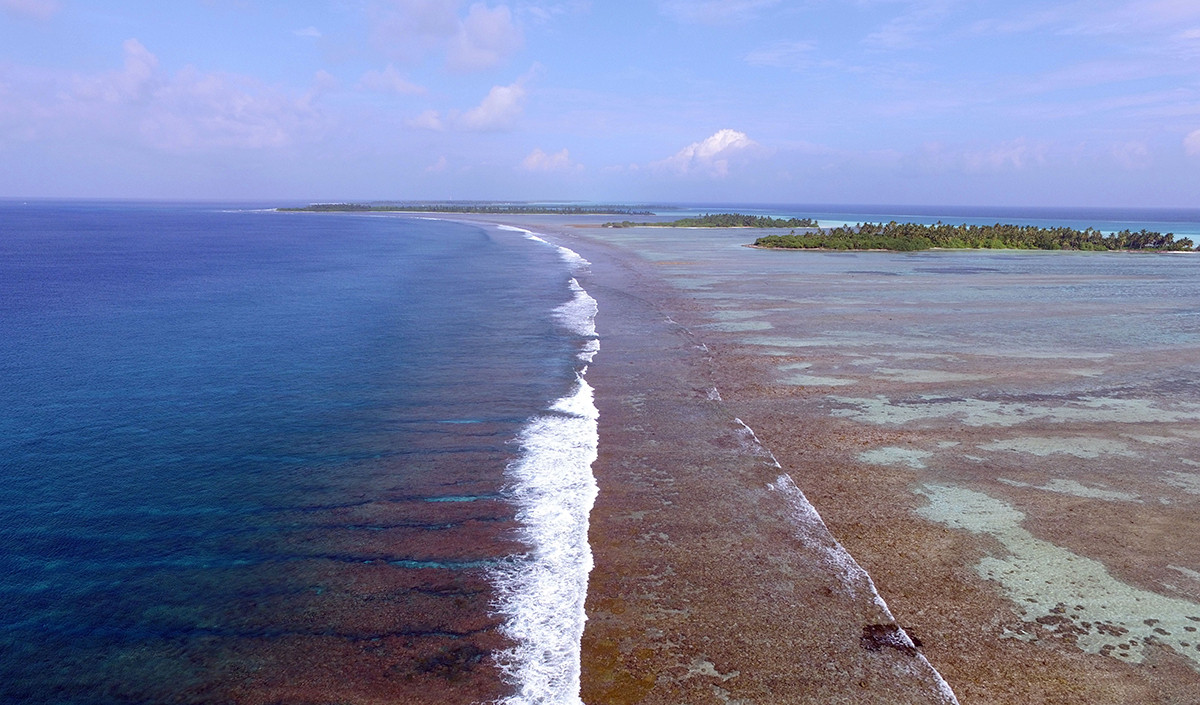 De onderzoekers vergeleken de maximale opwaartse groeisnelheden van 200 tropische koraalriffen met verwachtingen voor zeespiegelstijging; ze vonden dat veel riffen het tempo niet kunnen bijbenen. De groei van koraalriffen wordt in belangrijke mate bepaald door de hoeveelheid koraal en de soorten koraal die het rif bedekken. Hun groei wordt belemmerd door een combinatie van koraalziekten, verslechterende waterkwaliteit, visserijdruk en verbleking van het koraal als gevolg van opwarmend oceaanwater door klimaatverandering. Intussen versnelt het tempo waarmee de zeespiegel stijgt.
Op dit moment heeft slechts 45 procent van de onderzochte riffen de capaciteit om de huidige zeespiegelstijging bij te houden. "Zelfs bij gematigde scenario's voor klimaatverandering kan slechts 3 procent van de riffen in de Indische Oceaan de verwachte zeespiegelstijging aan het eind van deze eeuw nog bijhouden, tenzij er een verbetering optreedt in de ecologische omstandigheden. Als de huidige uitstoot van broeikasgassen niet afneemt (RCP8.5), dan zullen in 2100 de meeste riffen meer dan een halve meter extra onder water komen te staan," zegt co-auteur Dr Aimée Slangen van het NIOZ Zeespiegelcentrum. "Riffen die dieper onder water staan, kunnen golven op de kust minder goed afremmen, waardoor de natuurlijke kustbescherming afneemt, de kans op overstroming toeneemt en de kustlijn zal veranderen."
Artikel:
'Loss of coral reef growth capacity to track future increases in sea level' is gepubliceerd het tijdschrift Nature.
Coral reefs losing ability to keep pace with sea-level rise
Many coral reefs will be unable to keep growing fast enough to keep up with rising sea levels, leaving tropical coastlines and low-lying islands exposed to increased erosion and flooding risk, new research suggests. This concludes a team of international researchers from, among others, the Royal Netherlands Institute for Sea Research (NIOZ), in a publication just published in the journal Nature.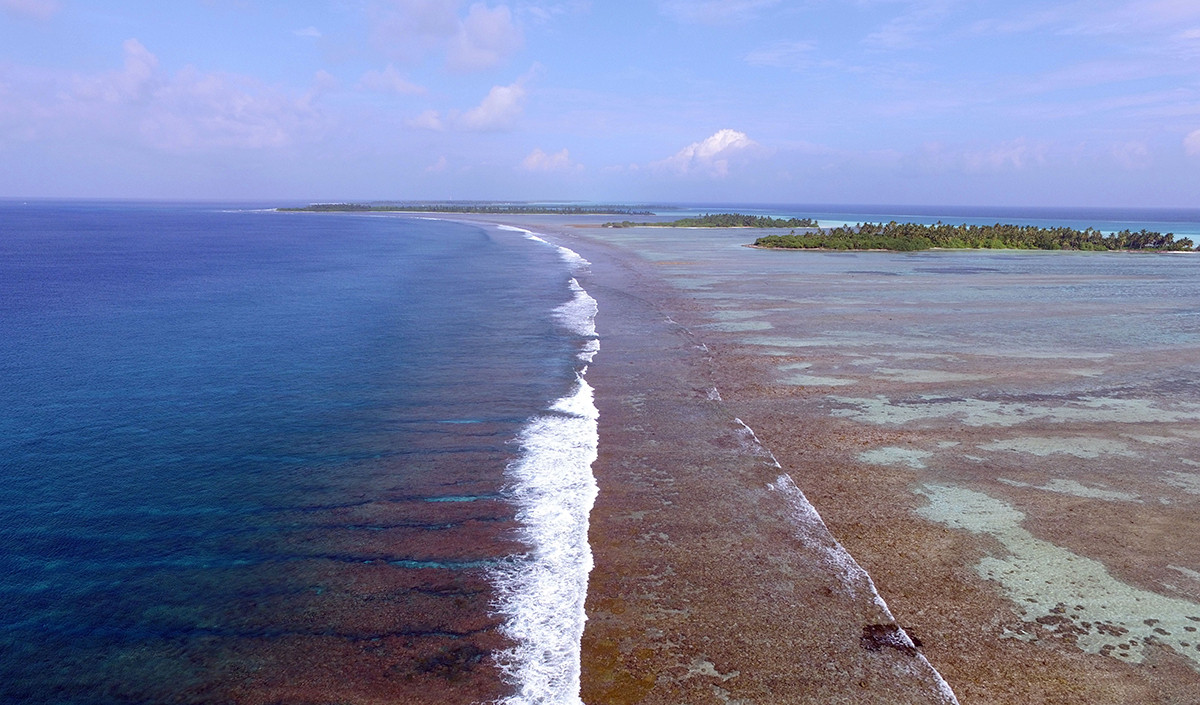 The growth of coral reefs is strongly influenced by the amount and types of coral living on the reef surface. This growth is now being hampered by combinations of coral disease, deteriorating water quality and fishing pressure, along with severe impacts from "coral bleaching" caused by climate change. "For many reefs across the Caribbean and Indian Ocean regions, where the study focused, rates of growth are slowing due to coral reef degradation," said lead author Professor Chris Perry, of the University of Exeter. "Meanwhile, rates of sea-level rise are increasing – and our results suggest reefs will be unable to keep up. As a result, water depths above most reefs will increase rapidly through this century."
"Even under modest climate change prediction scenarios (RCP4.5) only about 3% of Indian Ocean reefs will be able to track local sea-level rise projections without sustained ecological recovery, whilst under continued high emission scenarios (RCP8.5) most reefs will experience water depth increases in excess of half a metre," added co-author Dr Aimée Slangen of NIOZ, Royal Netherlands Institute for Sea Research.
Article
The paper, published in the journal Nature, is entitled: "Loss of coral reef growth capacity to track sea-level rise under climate change."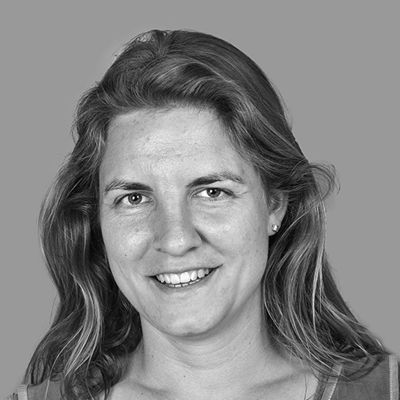 Aimée Slangen