Exhibition draws attention to plastic pollution
Publication date: Wednesday 17 August 2022
Arnold Gronert spent years beachcombing near Petten (Noord-Holland), or looking for washed up birds and marine mammals. He made an enormous contribution to the strandings dataset, kept for decades at NIOZ and at Naturalis. The spectacular amounts of plastics and rubbish he found was a daily annoyance, finally culminating in an original statement. He collected the plastics, built puppets and images of them and hung them at an important beach entrance. The "wall of shame" was born.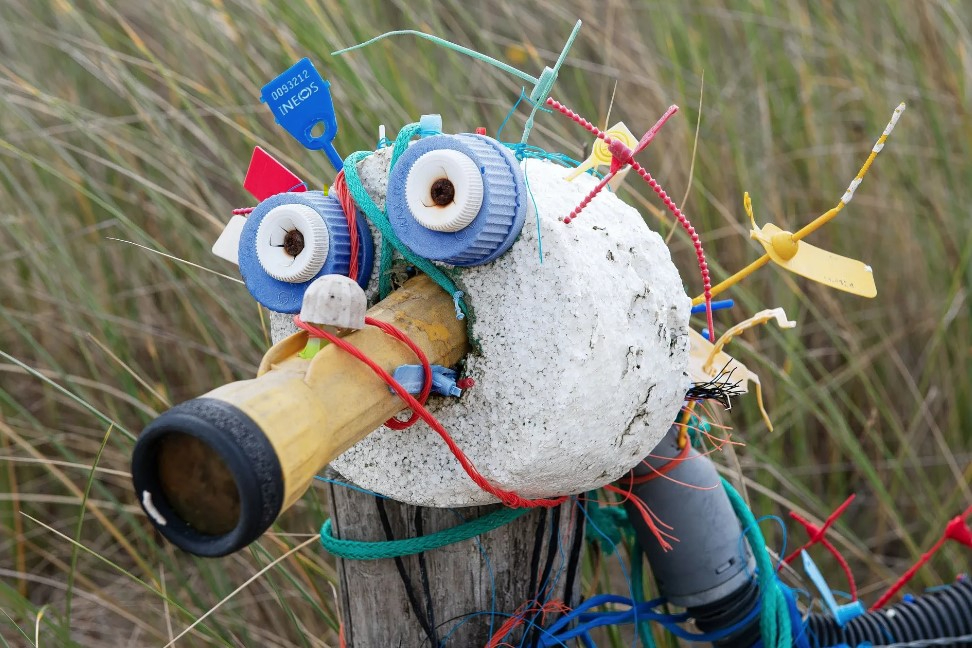 The arrangement grew year after year, was sometimes vandalized by passers-by, removed by the government, but then hung back in appreciation. Recently, Gronert's initiative was discovered by an artist who felt that it should be given more publicity. The 'wall of shame', born out of frustration, now recognized as a work of art, is temporarily exhibited in the area around Bunnik.
---
Expositie vraag aandacht voor plastic vervuiling
Arnold Gronert zocht jaren lang het strand bij Petten af, of zoek naar aangespoelde vogels en zeezoogdieren. Hij leverde daarbij een enorme bijdrage aan de strandingsgegevens die al decennia lang op het NIOZ en bij Naturalis bijgehouden worden. De enorme hoeveelheid strandvuil die hij daarbij vond vormde een dagelijkse ergernis, tenslotte culminerend in een origineel statement. Hij verzamelde plastics, bouwde er beelden van en hing die op bij een belangrijke strandopgang. De "wall of shame" was geboren.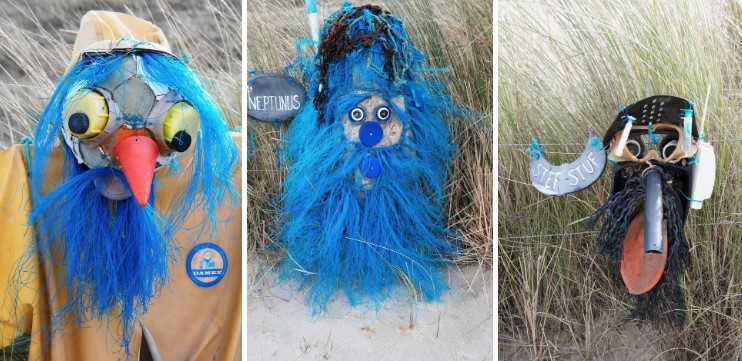 De opstelling groeide jaar na jaar, werd soms door passanten vernield, door de overheid verwijderd, maar toch weer teruggehangen. Kortgeleden werd het initiatief van Gronert ontdekt door een kunstenaar die vond dat hier meer bekendheid aan gegeven moest worden. De 'wall of shame', geboren uit frustratie, nu als kunstwerk erkend, wordt tijdelijk tentoongesteld in de omgeving van Bunnik.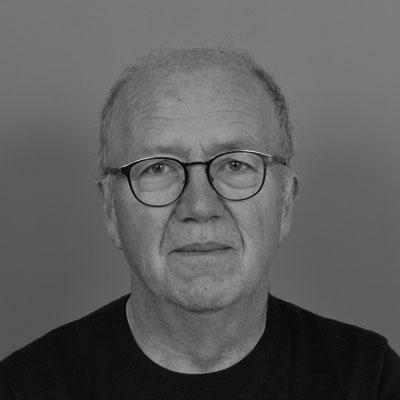 Kees Camphuijsen
Arnold Gronert: Wall of Shame. Kasteel Beverweerd, Werkhoven. Opening: 20/8. Te zien t/m 11/9. Inl: geertjanjansen.nl