Developing digital twins to help understand ecosystems
Publication date: Tuesday 21 February 2023
LTER-LIFE aims to study and predict how global change affects ecosystems. It is one of nine projects that have just won Dutch funding earmarked for setting up and improving large-scale research infrastructure. LTER stands for Long-term Ecosystem Research, an international network of facilities that includes two Dutch locations: the Wadden Sea and De Hoge Veluwe.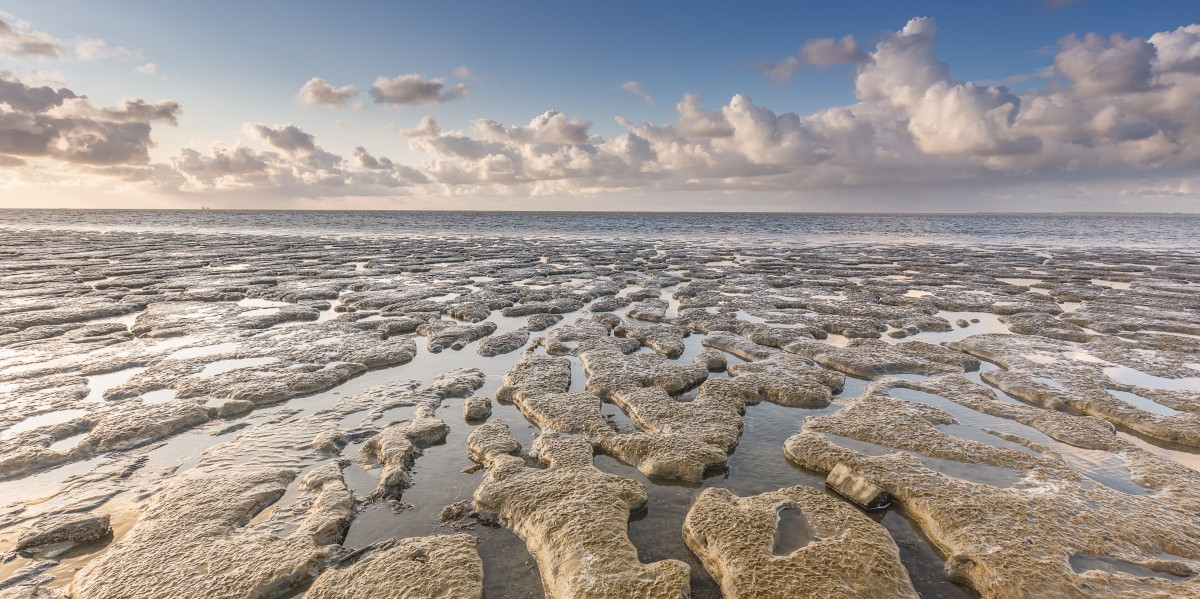 ~~ scroll naar beneden voor Nederlands ~~ for Dutch scroll down ~~
LTER-LIFE will be used to better understand the functioning of ecosystems, but also to make better predictions regarding the impact of human interventions. It's similar to using climate models. Researchers should be able to calculate the impact of various climate scenarios, for instance, on the functioning of ecosystems.
"This program offers us the unique opportunity to combine our broad knowledge, expertise and long-term data of coastal areas in a virtual research environment, after which we can start testing how different climate scenarios will affect the Wadden Sea ecosystem" said Katja Philippart who, like Karline Soetaert, is a co-applicant. "Then, we can also start predicting what we can expect from different human interventions meant to mitigate undesirable effects of climate change."
Digital replicas of entire ecosystems
LTER-LIFE will enable ecologists to link scattered long-term data on plants, animals and the environment, share methods for data analysis, modelling and simulation, and build digital replicas of entire ecosystems. Just think of these replicas as 'digital twins'. They will transform the ability to understand and predict how ecosystems will respond under different scenarios and mitigation measures. And there is another important aspect of the project: We will be making long-term data available that might otherwise be lost. Data from maybe 20, 30 or 40 years ago that would be absolutely irreplacable.
The Netherlands Institute of Ecology (NIOO-KNAW) is leading the LTER-LIFE project. In addition to NIOZ, the consortium comprises the University of Amsterdam (UvA), the National Institute for Public Health and the Environment (RIVM) and Wageningen University & Research (WUR). Supporting the project are a large number of scientific, educational and societal partners.
Read more about the project via the NIOO website: nioo.knaw.nl/en/news/developing-digital-twins-to-help-understand-ecosystems
---
Digitale tweelingen gaan helpen ecosystemen beter te begrijpen
LTER-LIFE heeft als doel te voorspellen hoe ecosystemen reageren op verandering. LTER staat voor Long-term Ecosystem Research, een internationaal netwerk van faciliteiten met in Nederland: de Waddenzee en de Hoge Veluwe.
LTER-LIFE gaat gebruikt worden om het functioneren van ecosystemen beter te begrijpen, maar ook om de gevolgen van ingrepen beter te voorspellen. Eigenlijk net zoals bij de globale klimaatmodellen kunnen onderzoekers doorrekenen wat de gevolgen van bijvoorbeeld verschillende klimaatscenario's zijn op het functioneren van ecosystemen.
"Dit programma biedt ons de unieke mogelijkheid om onze brede kennis, expertise en lange-termijn gegevens van kustgebieden te bundelen in een virtuele onderzoeksomgeving, waarna we kunnen gaan testen hoe verschillende klimaatscenario's zullen uitpakken voor het ecosysteem van de Waddenzee" aldus Katja Philippart die net als Karline Soetaert medeaanvrager is. "Ook kunnen we dan gaan voorspellen wat we mogen verwachten van verschillende menselijke ingrepen bedoeld om ongewenste gevolgen van klimaatverandering te temperen."
Digitale replica's van complete ecosystemen
Met de onderzoeksomgeving van LTER-LIFE kunnen ecologen gegevens op de lange termijn over planten, dieren en het milieu aan elkaar koppelen, methoden voor data-analyse, modellering en simulatie delen, en digitale equivalenten van complete ecosystemen bouwen.
Eigenlijk zijn het dus 'digitale tweelingen' van fysieke ecosystemen. Zo'n digitale tweeling zal dezelfde eigenschappen krijgen als haar fysieke tweelingzus, en zal ook op dezelfde manier op veranderingen reageren. Dat maakt scenariostudies mogelijk. Daarnaast is er nog een heel ander aspect belangrijk; binnen LTER-LIFE gaan onderzoekers ook lange-termijn data beschikbaar maken die anders mogelijk verloren zouden gaan. Data van 20, 30 of 40 jaar geleden die nooit meer te verzamelen zijn.
Het consortium achter LTER-LIFE bestaat uit het Nederlands Instituut voor Ecologie (NIOO-KNAW), het NIOZ, de Universiteit van Amsterdam (UvA), het Rijksinstituut voor Volksgezondheid en Milieu en Wageningen University & Research (WUR). Daarnaast krijgt het project steun van een groot aantal partners op het gebied van wetenschap, data en onderwijs en op het maatschappelijke vlak.
Lees meer over het project via de NIOO website: nioo.knaw.nl/nl/nieuws/digitale-tweelingen-gaan-helpen-ecosystemen-beter-te-begrijpen
About NWO-LSRI
Large-scale scientific infrastructure is essential for Dutch science. It may be highly specialised equipment, such as large telescopes, high field magnets or advanced sensors and measurement networks necessary for biological and earth science research. But also 'virtual' facilities, such as large databases, scientific computer networks, or data and sample collections. "Investments in large-scale infrastructure contribute to the international position of the Netherlands as a country of knowledge. Science and research cannot do without the right scientific infrastructure," said Minister Robbert Dijkgraaf.
---
Over NWO-GWI
Grootschalige wetenschappelijke infrastructuur is essentieel voor de Nederlandse wetenschap. Het kan gaan om zeer gespecialiseerde apparaten, zoals grote telescopen, hoge veldmagneten of geavanceerde sensoren en meetnetten noodzakelijk voor biologisch en aardwetenschappelijk onderzoek. Maar ook om 'virtuele' faciliteiten, zoals omvangrijke databanken, wetenschappelijke computernetwerken, of om data- en monstercollecties. "Investeringen in grootschalige infrastructuur dragen bij aan de internationale positie van Nederland als kennisland. Wetenschap en onderzoek kunnen niet zonder de juiste wetenschappelijke infrastructuur," aldus minister Robbert Dijkgraaf (OCW).