Stof om de oceaan mee te bemesten
~~~ for english scroll down ~~~
Marien geoloog dr. Jan-Berend Stuut haalde er in 2018 het wetenschappelijke toptijdschrift Science mee: grofkorrelig stof uit de Sahara kan helemaal naar de overkant van de Atlantische Oceaan waaien. 'Tussen Afrika en de Cariben hebben wij een hele serie drijvende stofvangers geplaatst. Toen wij daar voor het eerst zandkorrels in vonden van bijna een halve millimeter groot, geloofde bijna niemand ons. Inmiddels hebben we heel duidelijk laten zien dat dit stof echt van de Sahara naar de overkant kan waaien.'
Stof voor klimaatvragen
'Saharazand zit boordevol voedingsstoffen en ook metalen als ijzer. Daarmee is stof eigenlijk een soort mest om de oceaan mee te voeden. Onder andere algen hebben de voedingsstoffen uit Saharazand nodig om te kunnen groeien. Inmiddels weten we dan ook dat het Saharazand een belangrijke speler is in het complete evenwicht van algengroei op de oceaan, en daarmee ook in het klimaat. Want algen die afsterven, kunnen hun opgeslagen koolstof meenemen naar de bodem van de oceaan, waarmee het dus een beetje tegenwicht biedt voor de uitstoot van CO2 uit onze schoorstenen en uitlaten.'
Detective en gezichtsherkenning
'Stof dat wij op onze drijvende boeien midden op de oceaan vangen, kan echt alleen maar door de wind vanaf het land zijn meegenomen. De kunstenaars Jan van den Berg en Hannie van den Bergh hebben dat vertaald naar een detective: waar komt dit stof precies vandaan? Erwin Driessens en Maria Verstappen hebben bovendien de computer op mijn zandkorrels losgelaten. Met software die gezichten kan herkennen, proberen zij ook de eigenschappen van stofkorreltjes te herkennen. Eerlijk gezegd zou ik het geweldig vinden als dat lukt. Nu moet ik met peperdure analyses proberen te achterhalen waar mijn stof precies vandaan komt. Met een computer en een microscoop zou dat natuurlijk veel makkelijker gaan.'
Lees hier meer over het onderzoek van Jan Berend Stuut.
Dust as fertiliser for the ocean
In 2018, marine geologist Dr Jan-Berend Stuut made the top journal Science with a paper on how coarse-grained dust from the Sahara can blow all the way across the Atlantic Ocean. 'Between Africa and the Caribbean, we positioned a series of floating dust collectors. When we first found grains of sand measuring almost half a millimetre, hardly anyone believed us. But we've now shown very clearly that this dust really can blow from the Sahara right across the ocean.'
Insight into climate issues
'Saharan sand is full of nutrients, and also metals such as iron. As a result, dust is actually a kind of fertiliser for the ocean. Algae and other organisms need the nutrients from Saharan sand in order to grow. We now know that Saharan sand is a key factor in the overall balance of algal growth in the ocean, and therefore also in the climate. Dying algae take their stored carbon with them to the ocean floor, which goes some way towards counterbalancing the CO2 emissions from our chimneys and vehicle exhausts.'
Detective story and facial recognition
'Dust that we collect on our floating buoys in the middle of the ocean can really only have been carried there from land by the wind. Artists Jan van den Berg and Hannie van den Bergh have turned this into a detective story: exactly where does this dust come from? And Erwin Driessens and Maria Verstappen have set the computer loose on my sand grains, using facial recognition software to try to identify the properties of tiny grains of dust. Honestly, I'd be delighted if they succeeded. At present, I have to use expensive tests to try to establish exactly where my dust comes from. With a computer and microscope, it would of course be much easier.'
More information about Jan-Berend's research can be found here.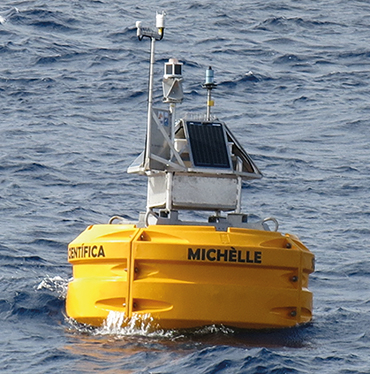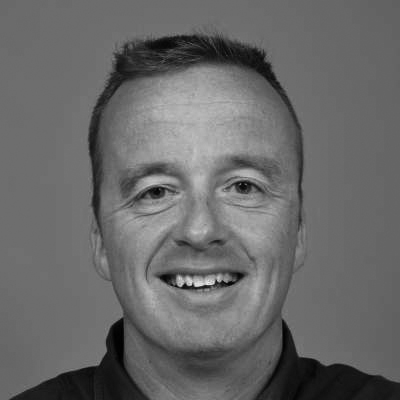 Jan-Berend Stuut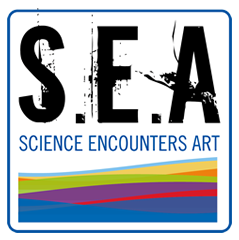 SEA Art Tour PAREIDOLIA
By Driessens & Verstappen
In the artwork Pareidolia*, facial recognition is applied to grains of sand from the island of Texel. Artists Driessens & Verstappen are fascinated by the idea that the faces of everyone who has ever lived can be found within the vast quantity of grains of sand that are present on the earth. Read more...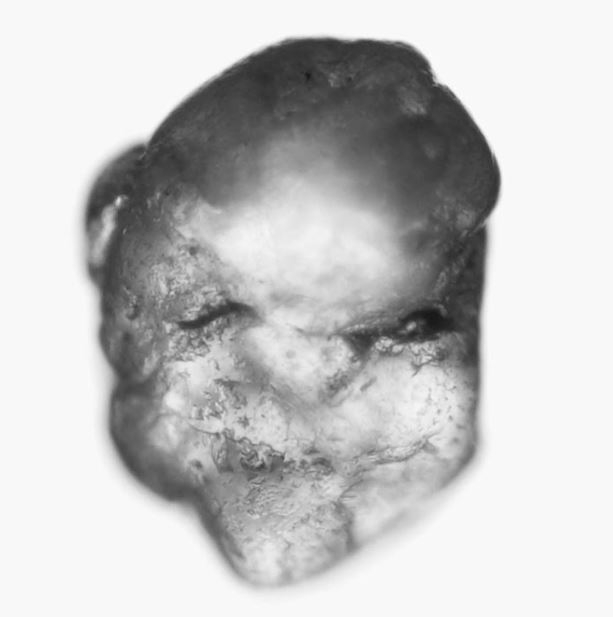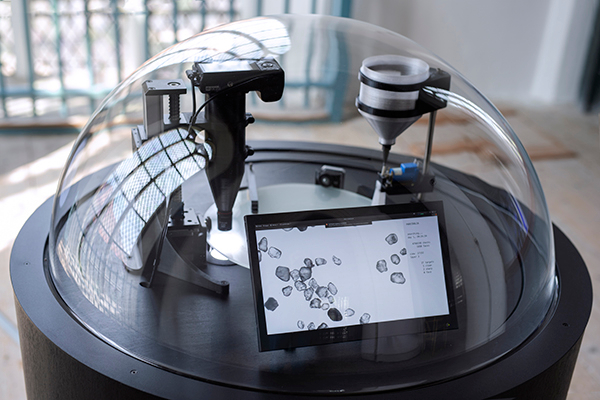 SEA Art tour ZANDSPEL
By Jan van den Berg & Hannie van den Bergh
A detective and a sand scientist meet while walking on the Grote Vlak dunes. They get to talking about sandbanks and sand collectors, sandcastles and sirens of the sand. And what it means to discover something that is impossible.
Walk with them and listen to the Podcast (in Dutch) via zandspel.nl, or scan the QR code.