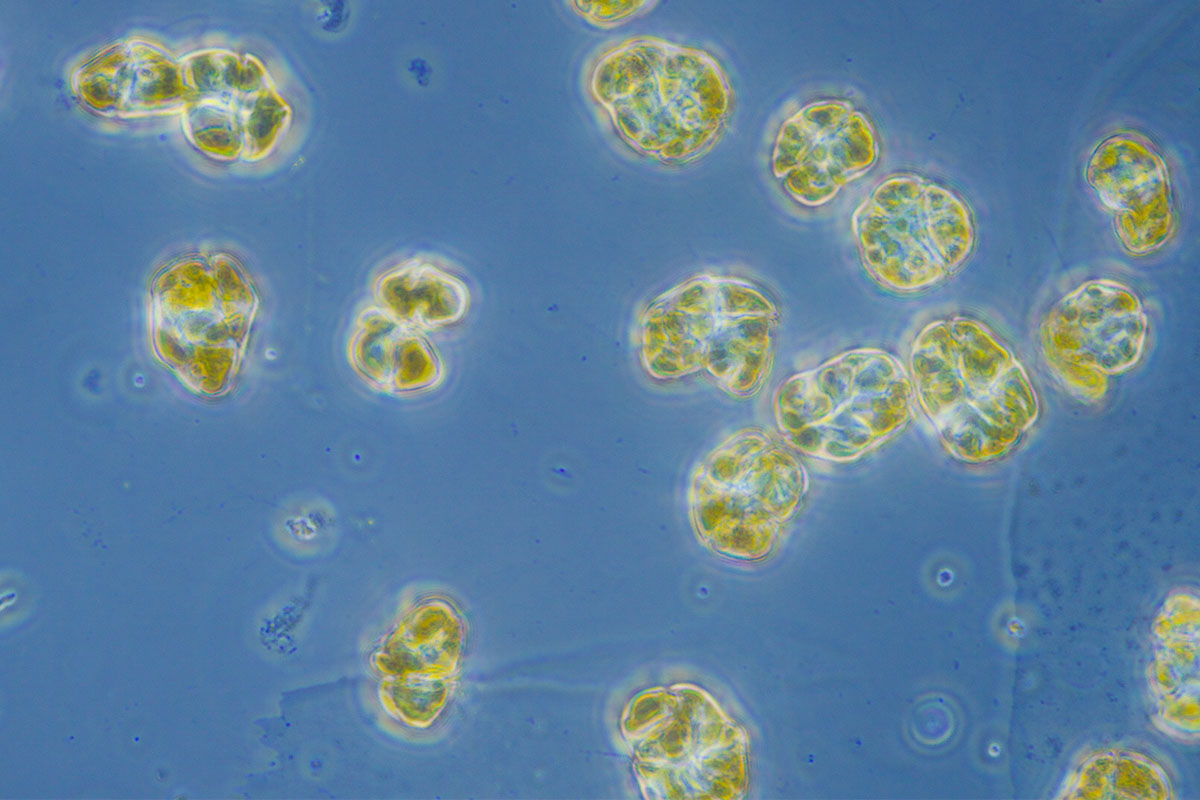 Our expedition will be led by dr. Francesca Sangiorgi (UU) and further includes Suzanne de Zwaan (UU-NIOZ PhD candidate), Sanne Haima (MSc student UU), Rebekka Larson, Gregg Brooks and Patrick Schwing from Eckerd College. We will collect sediment cores from the bottom of the bays using a corer deployed from a boat or pushed into the sediment floor by scuba divers. We will then prepare samples to take back to the lab. The expedition also involves Kate Hubbard, Matt Garrett, and Cary Lopez from the Florida Fish and Wildlife Conservation Commission (FWC), HABs experts.
---
Tuesday 28 June 2022 | Piney Point, Tampa Bay
We set out early again for a day on the water. Despite putting on sunscreen like our life depended on it yesterday we got a little red, so the UV shirts where pulled out of the luggage.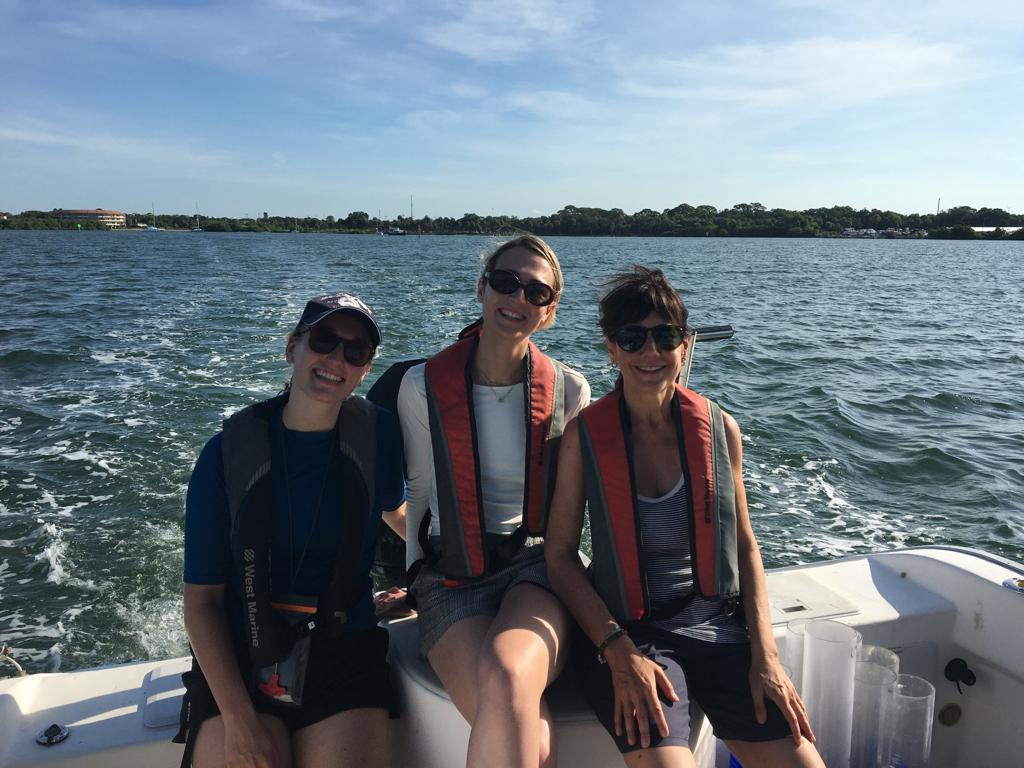 Joined again by dr. Bekka Larson, dr. Gregg Brooks, Matt Garrett, dr. Patrick Schwing and Vince Shonka, we set out for Piney Point. Piney Point is an old phosphate plant from which nutrient rich waters leak into the bay. This leakage appears to correlate with long lasting, intense Karenia brevis blooms.
After two failed attempts, where the sediment was too coarse, we had better luck closer to the shore. Here we got our two vibrocores, three push cores and water samples.
The vibrocore needed an extra hand (or foot) getting into the sediment but after a bit of jumping on the handle bars we got what we needed.
dr. Patrick Schwing and Vince Shonka helping the vibrocore a little further into the sediment, by jumping on the handlebars.
Back at Eckerd college, all the cores were stored in cool places and we started filtrating the water samples of Piney Point. It went slow but steady. Still some liters to go, but that's something for tomorrow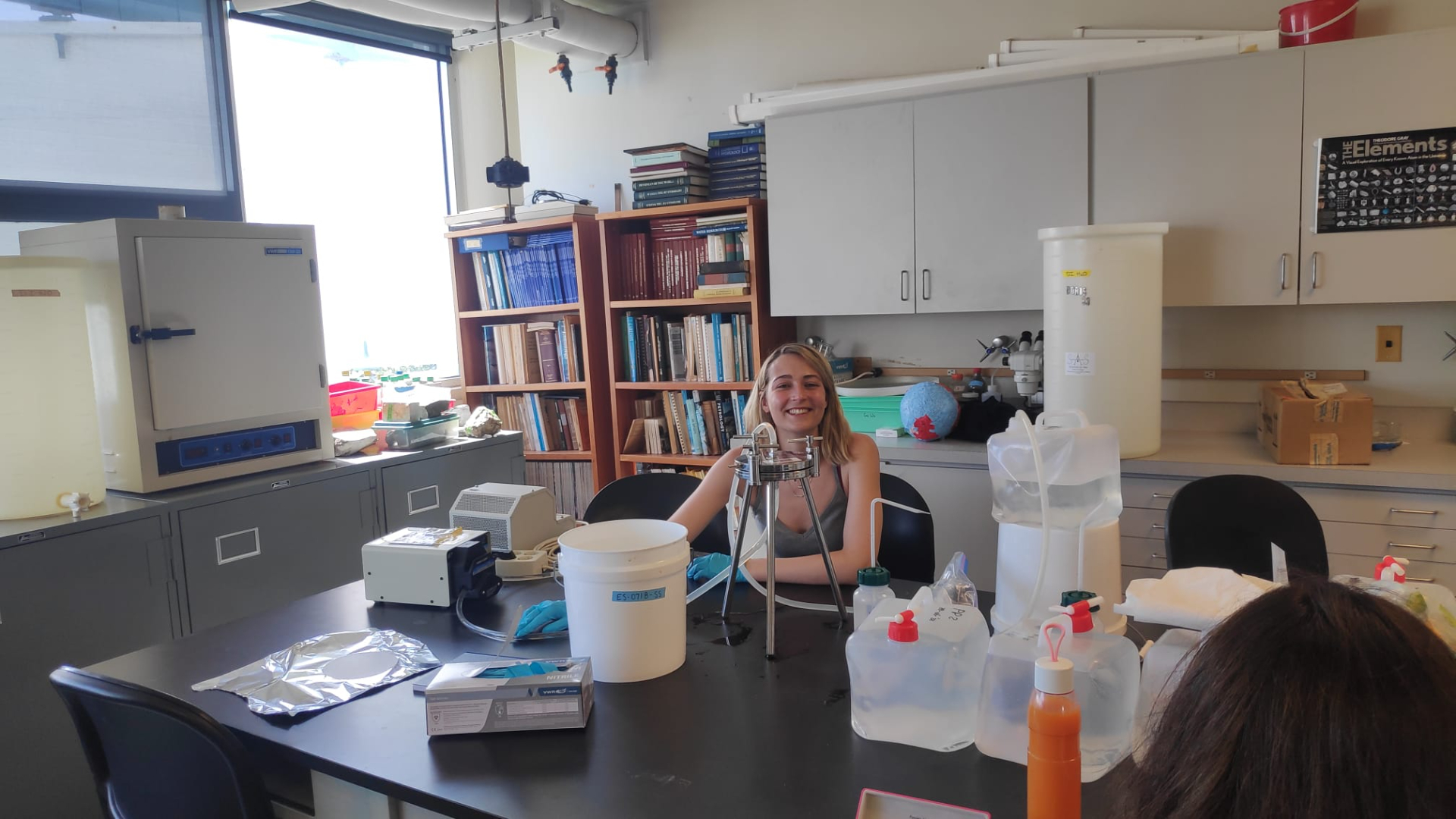 ---
Monday 27 June 2022 | Old Tampa Bay and Hillsborough Bay
After two cancelled flights and three rescheduled ones, we finally arrived in the sunshine state!
The next morning, we met with dr. Bekka Larson, dr. Gregg Brooks, and students from Eckerd college (including our much-needed diver Vince Shonka) to load up the boat with equipment and set out to get cores and water samples in Tampa Bay. On the water we were joined by dr. Patrick Schwing (Eckerd college) and Matt Garrett (FWC).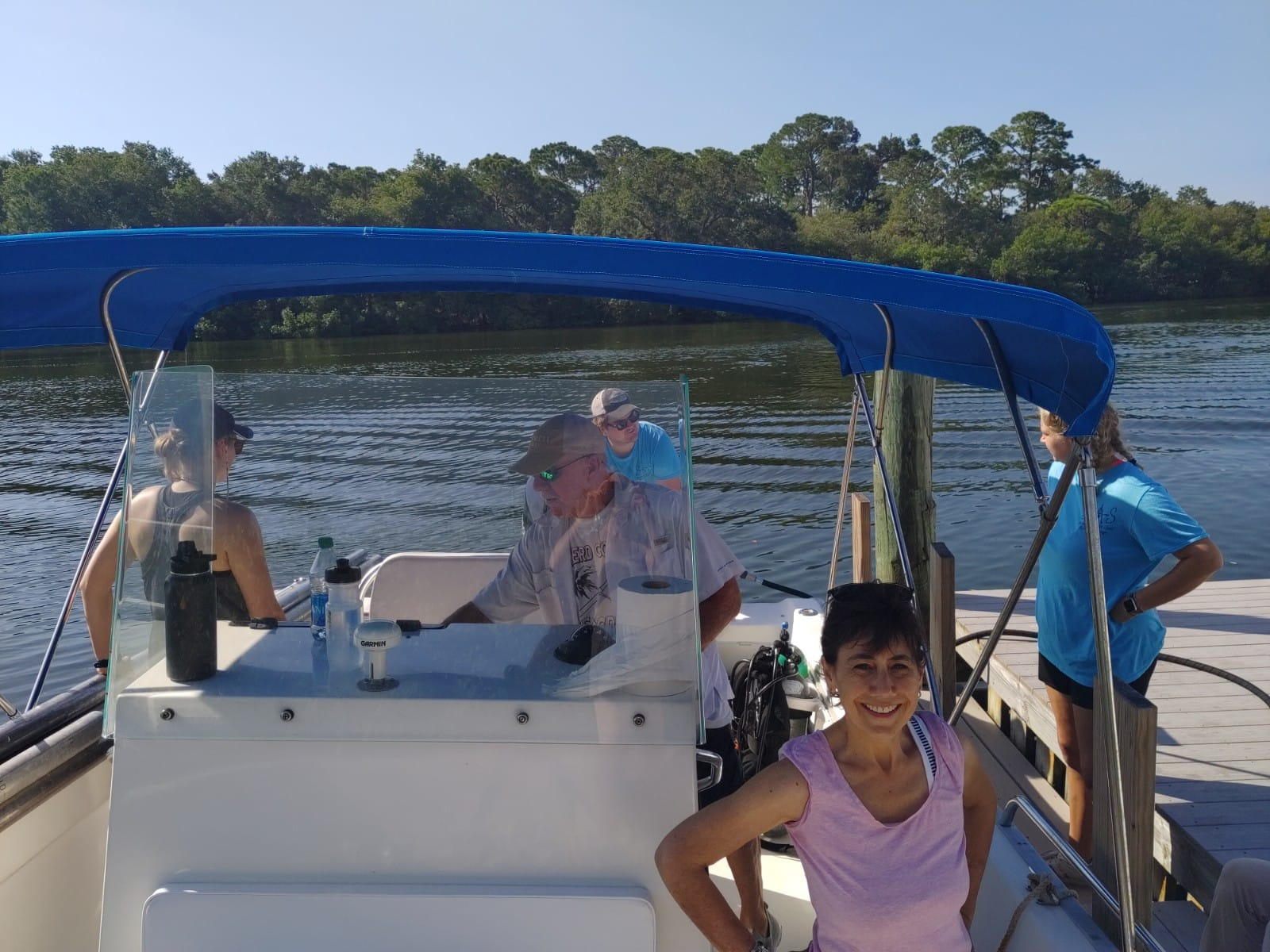 Since the 4th of July is only a few days away, we are racing against the clock to get our fieldwork on the water done on time. During the 4th of July, the water will be packed with celebrating people who will leave it in a different state than when they arrived.
We managed to sample two sites in the Tampa Bay area, namely Old Tampa Bay and Hillsborough Bay. We got two vibrocores and three push cores at both sites, together with water samples for filtration at Old Tampa Bay. This was exactly what we were hoping to get, so it was a great success!
Diver Vince Shonka giving the vibrocore the kick start it needed
Working hard to get our sediment core on board (from left to right: dr. Bekka Larson, dr. Patrick Schwing, dr. Gregg Brooks, MSc Suzanne de Zwaan, dr. Francesca Sangiorgi)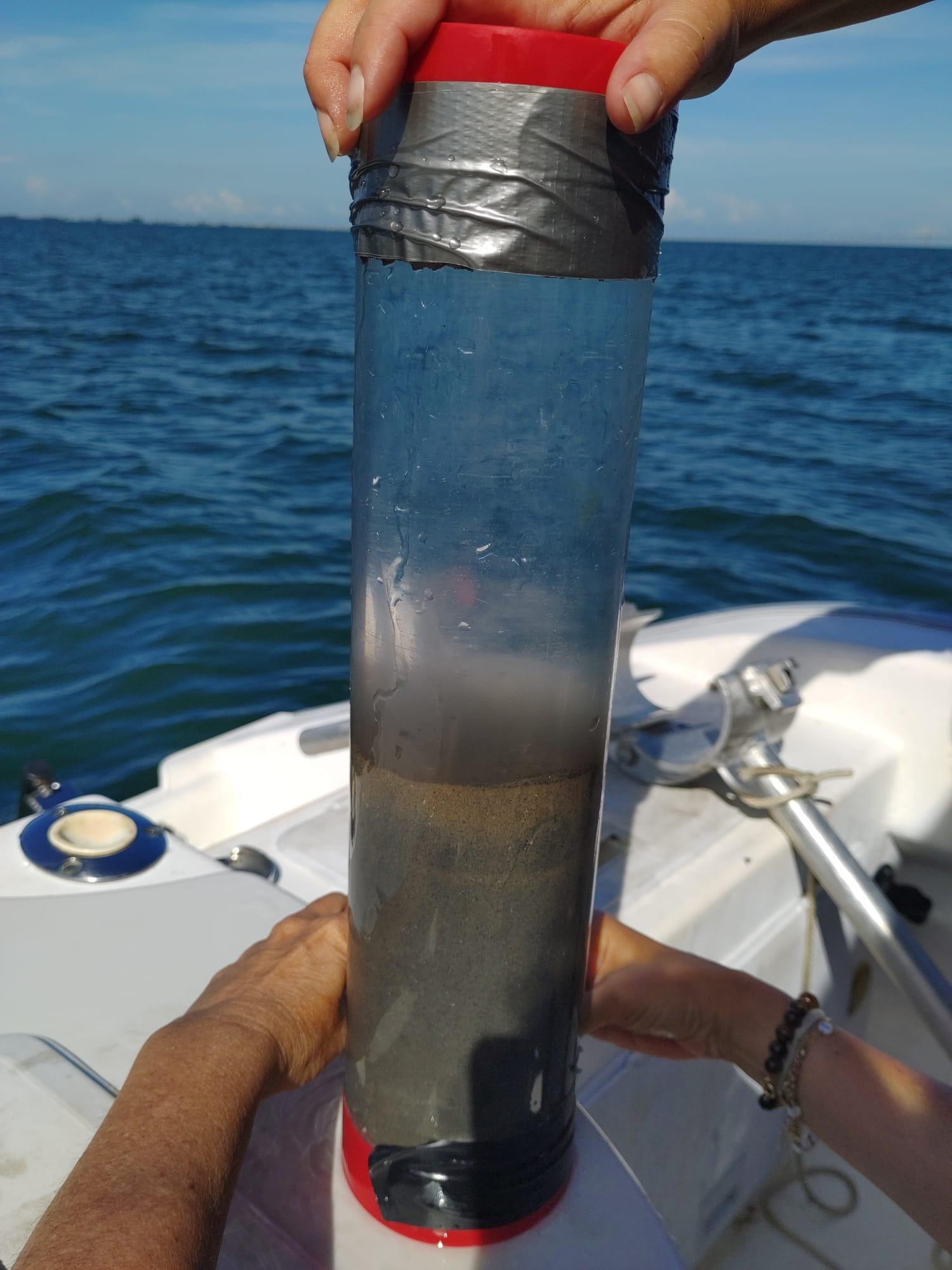 ---