Detectives in subtropical waters | on the hunt for toxic dinoflagellates
Publication date: Monday 20 June 2022
The coastal waters around Florida can suddenly turn red, green or brown, with fatal consequences for manatees, fish and other marine life. The cause: microscopic organisms that can produce toxins. That not only has disastrous consequences for nature, but also for the local tourism and fishing industries, and in some cases even fatal consequences for humans. Scientists have known about the phenomenon for decades, but lately they have begun wondering if the problem is growing, and if humans have had a part to play in that. Researcher Francesca Sangiorgi from Utrecht University's Faculty of Geosciences will soon travel to Florida with PhD candidate Suzanne de Zwaan (NIOZ/UU) to study these harmful microorganisms. Their research is made possible by funding from UU within the UU-NIOZ (Royal Netherlands Institute for Sea Research) collaboration.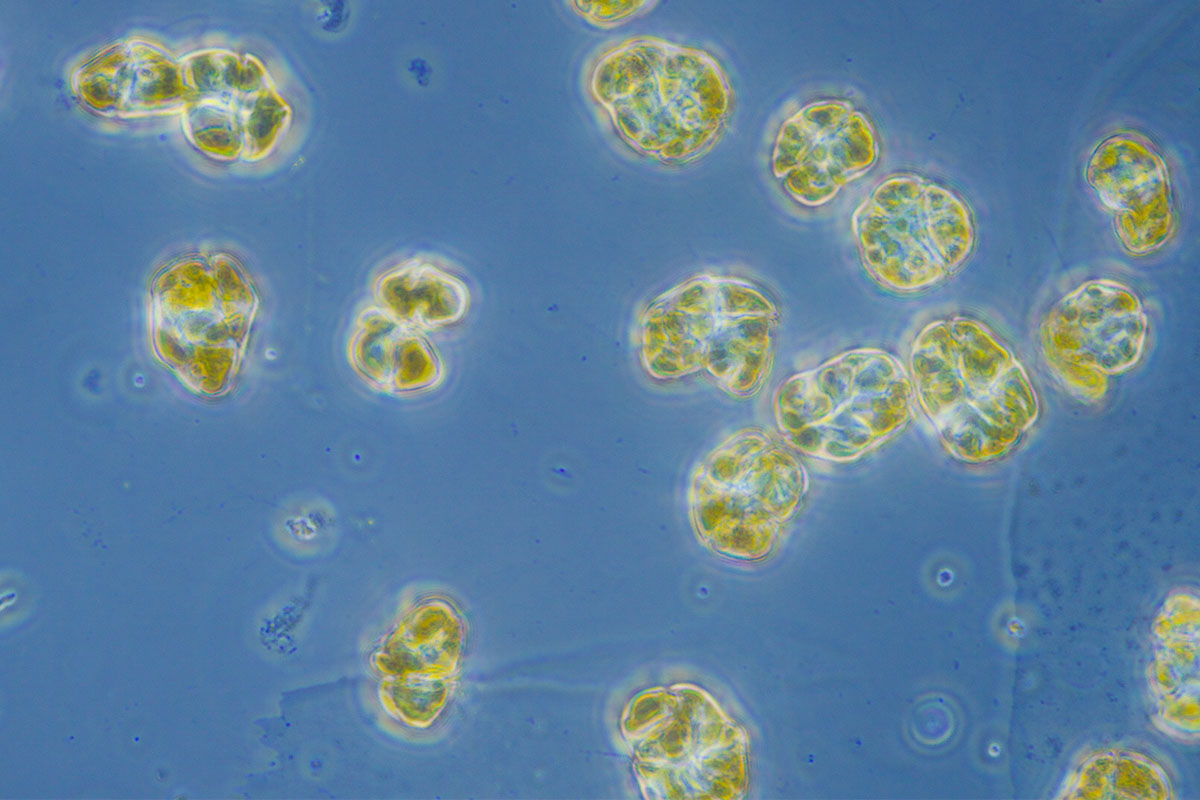 ~~ for Dutch scroll down ~~
The ocean is full of diverse species of microscopic organisms, and several hundred of them are toxic. Florida is mainly troubled by the species Karenia brevis and Pyrodinium bahamense. These are dinoflagellates, more commonly known as a group of 'microalgae'. Some of the toxins produced by the dinoflagellates can be neutralised at high temperature if they are present in food, like shellfish, but others can be harmful simply by inhaling fine droplets of seawater. "The problem has gained more public awareness since the 1970s, and today we're seeing more and more reports of outbreaks of toxic organisms", explains Francesca Sangiorgi. "But is that increase due to us being better able to trace toxic organisms, the toxins themselves and recognise their health effects? Or is the phenomenon becoming more common due to human activity? To answer that question, we'll be working together with the NIOZ and researchers from regional institutes in Florida."

Back in time
The American researchers – from Eckerd College (St. Petersburg) and the Florida Fish and Wildlife Conservation Commission – examine the current composition of the seawater, identify the presence of toxic organisms and release public warning messages. Scientists know that dinoflagellates benefit from nitrogen and phosphates that drain into the seawater from agricultural land. "But almost nobody is looking back in time to find out if the presence of these toxic species has changed through time, and why. Some of the methods for doing that still need to be developed. So that's why our research will focus mostly on this historical aspect."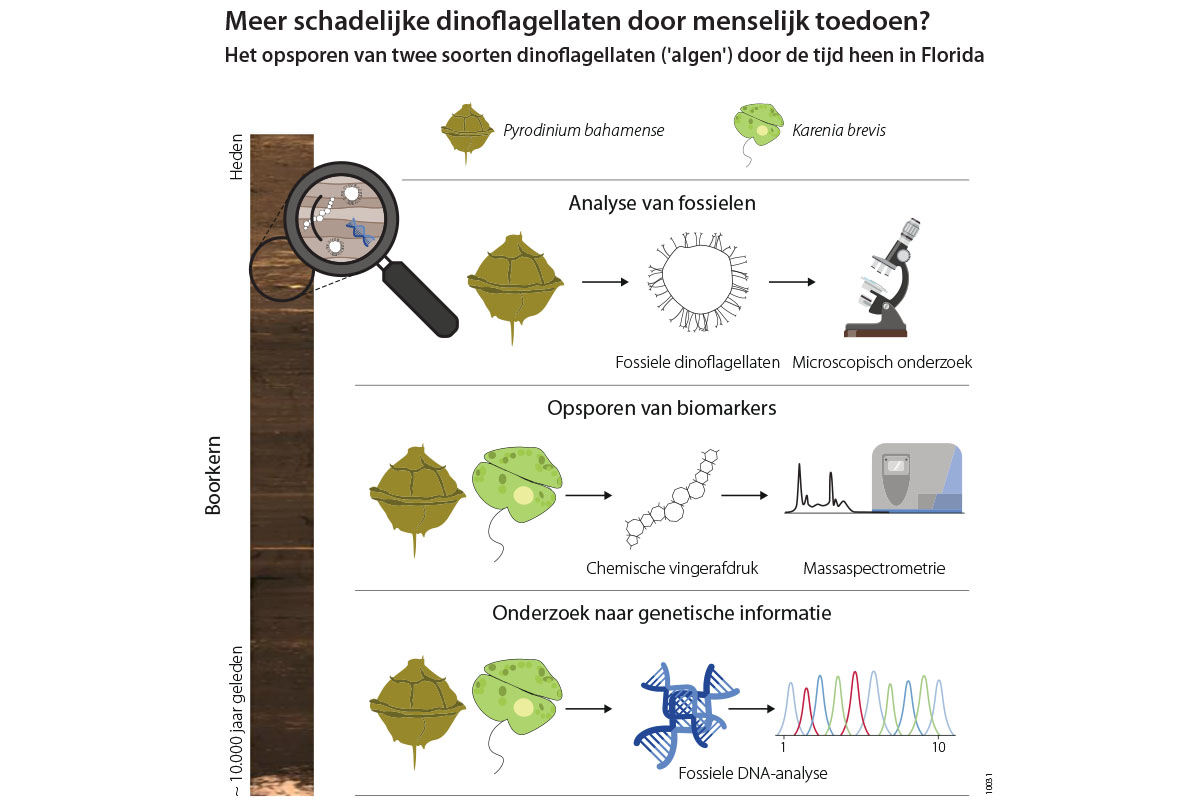 ---
Speurwerk in subtropische wateren | op jacht naar giftige dinoflagellaten
De kustwateren bij Florida kunnen ineens rood kleuren, of groen, of bruin. Met fatale gevolgen voor zeekoeien, vissen en ander leven in zee. De oorzaak? De bloei van microscopisch kleine organismen waarvan sommige soorten gifstoffen afscheiden. Met niet alleen desastreuze gevolgen voor de natuur maar ook voor toerisme en visserij, en in sommige gevallen met fatale consequenties voor de mens. Het fenomeen is al tientallen jaren bekend maar de vraag is nu of er een toename is te bespeuren, en of de mens daar de hand in heeft. Onderzoeker Francesca Sangiorgi van de Utrechtse faculteit Geowetenschappen vertrekt binnenkort met haar promovenda Suzanne de Zwaan (NIOZ/UU) naar Florida voor onderzoek naar deze schadelijke micro-organismen. Het onderzoek wordt medegefinancierd door het Koninklijk Nederlands Instituut voor Onderzoek der Zee (NIOZ).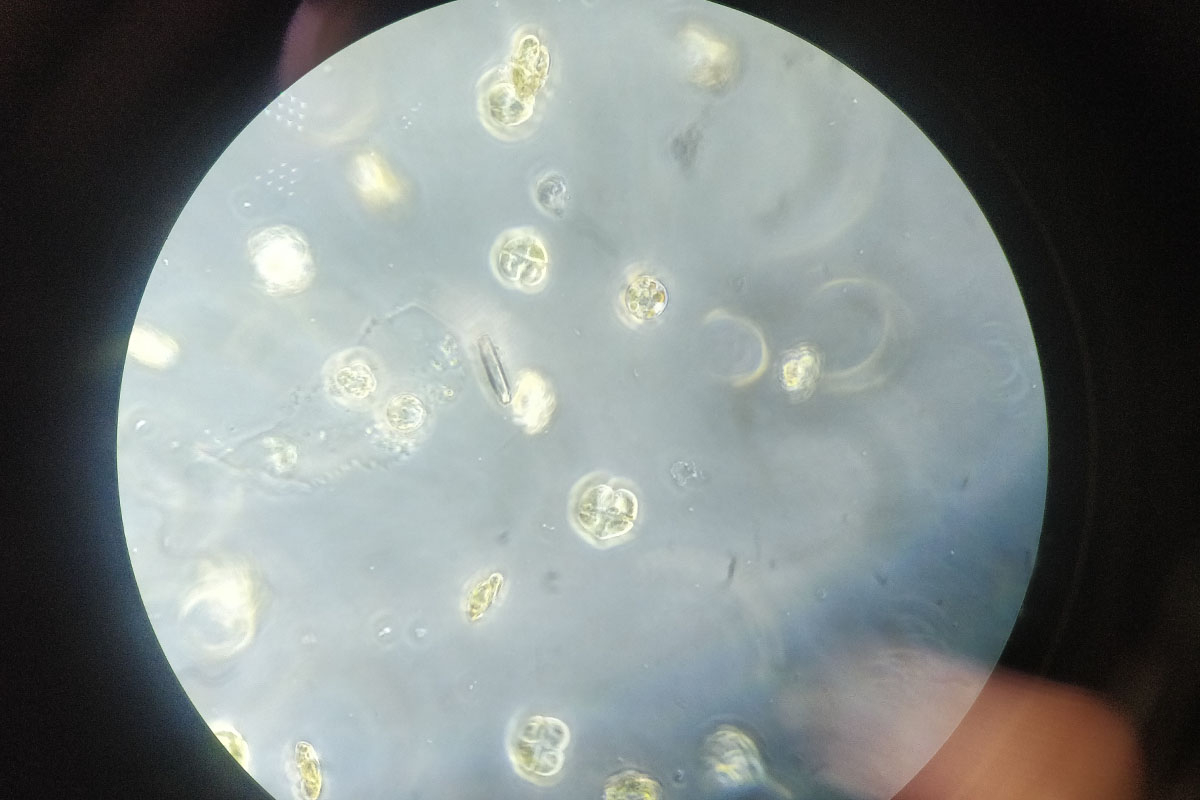 In de zeeën leven duizenden soorten eencelligen en enkele honderden daarvan zijn giftig. Florida heeft vooral last van de soorten Karenia brevis en Pyrodinium bahamense. Het zijn dinoflagellaten, in de volksmond ook wel 'algen' genoemd. Sommige gifstoffen uit dinoflagellaten zijn onschadelijk na koken, andere zijn alleen al gevaarlijk bij het inademen van fijne druppeltjes zeewater. "Sinds de jaren '70 is er meer aandacht voor dit probleem en zien we ook meer meldingen van ziekte en soms ook sterftegevallen bij mensen", legt Francesca Sangiorgi uit. "Alleen, komt die toename doordat we de gifstoffen beter kunnen opsporen en de gezondheidseffecten eerder herkennen? Of treedt dit fenomeen vaker op door toedoen van de mens? Om die vraag te kunnen beantwoorden werken we samen met het NIOZ en met regionale instituten in Florida."
Terugkijken in de tijd
De betrokken Amerikaanse onderzoekers kijken alleen naar de huidige samenstelling van het zeewater. Het is al bekend dat dinoflagellaten profiteren van stikstof en fosfaat, afkomstig uit bijvoorbeeld de landbouw. "Maar terugkijken in de tijd, en daarmee achterhalen of er daadwerkelijk iets is veranderd in de aanwezigheid van de soorten, en waardoor dan, dat doet bijna niemand. De methoden daarvoor moeten deels ook nog deels ontwikkeld worden. Dat beslaat ook het grootste deel van ons onderzoek."
Bruggen slaan
"Die zoektocht naar die sporen, of biomarkers zoals wij ze noemen, verliep tot nu toe nogal moeizaam", verduidelijkt microbioloog Laura Villanueva, namens het NIOZ betrokken bij het onderzoek. "Omdat niet goed bekend was naar welke biomarkers we moesten zoeken, maar ook om een meer prozaïsche reden: er is een scheidslijn tussen het werkveld van biologen en geologen." Sangiorgi vult aan: "En wij proberen die twee disciplines nader tot elkaar te brengen." Daar is ze bij uitstek toe in staat, want van huis uit is ze marien bioloog.
Fossielen en DNA-sporen
Behalve naar biomarkers kijken de onderzoekers ook naar fossielen van de micro-organismen en naar DNA-sporen, afhankelijk van de soorten waarmee ze te maken hebben. Van 25 juni tot 10 juli verblijven Sangiorgi en De Zwaan in Florida. De resultaten hopen ze over een jaar te kunnen presenteren.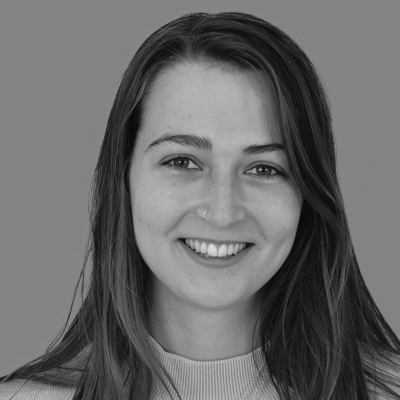 Suzanne de Zwaan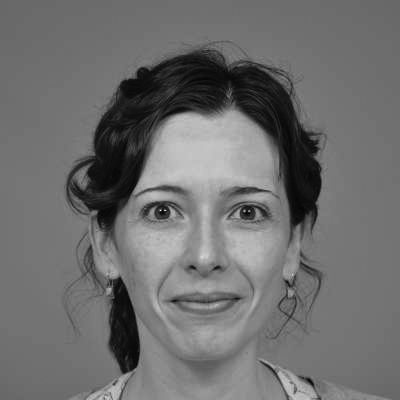 Laura Villanueva