A first for Laura Korte; her manuscript that was accepted as a discussion paper has now been published as a "full" paper in Atmospheric Chemistry & Physics entitled: Downward particle fluxes of biogenic matter and Saharan dust across the equatorial North Atlantic.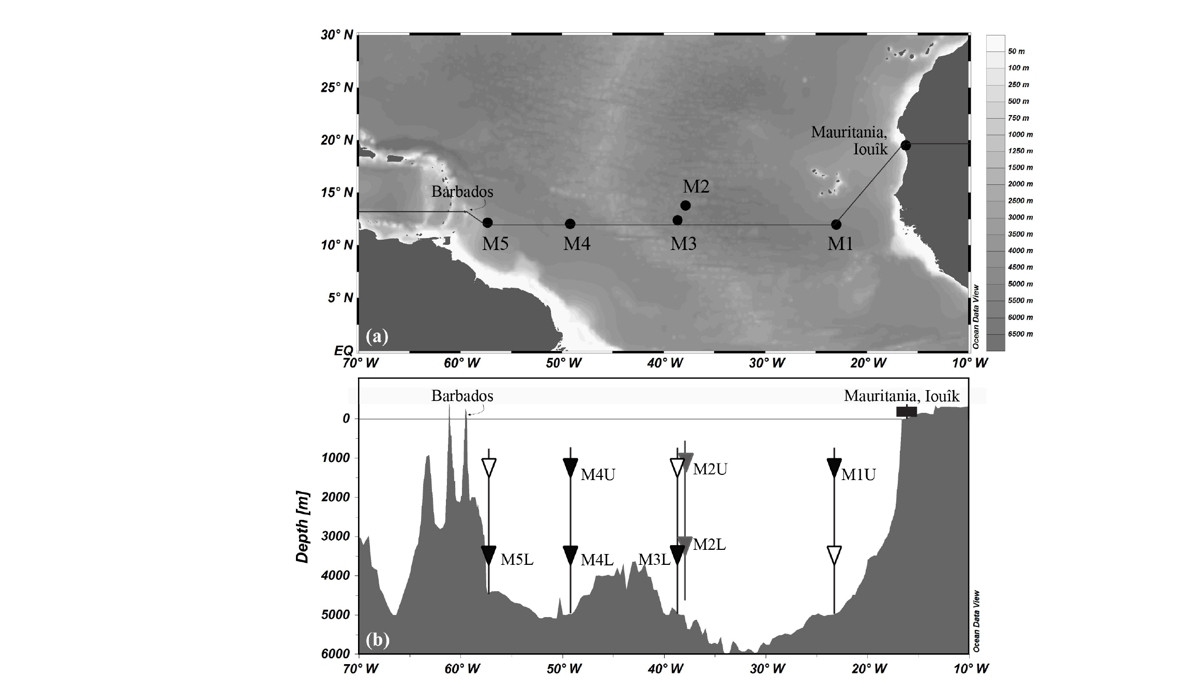 In the paper, Laura and co-workers present deposition fluxes of organic matter, carbonate and biogenic silica that is produced in the ocean as well --of course-- Saharan dust.
Both temporal (seasonal) and spatial (downwind) patterns can be observed, like the downwind gradients in coarse silica particles that preferentially settle close to the African continent.
More papers on the marine-environmental consequences of Saharan-dust deposition will follow soon!