Main interest and daily activities
Sea bed morphology and sedimentary processes in the marine environment (coast to deep sea) on short to long term time scales (tides to glacial-interglacial cycles and longer).
Advice and support (on shore and at sea) NIOZ and non-NIOZ scientists in the use of marine acoustic equipment. Help with acoustic data processing and interpretation. Assist in organising scientific cruises and the use of NIOZ owned equipment.
Member of the Avaatech XRF core scanner support team.
Current projects: EMODnet and AtlantOS.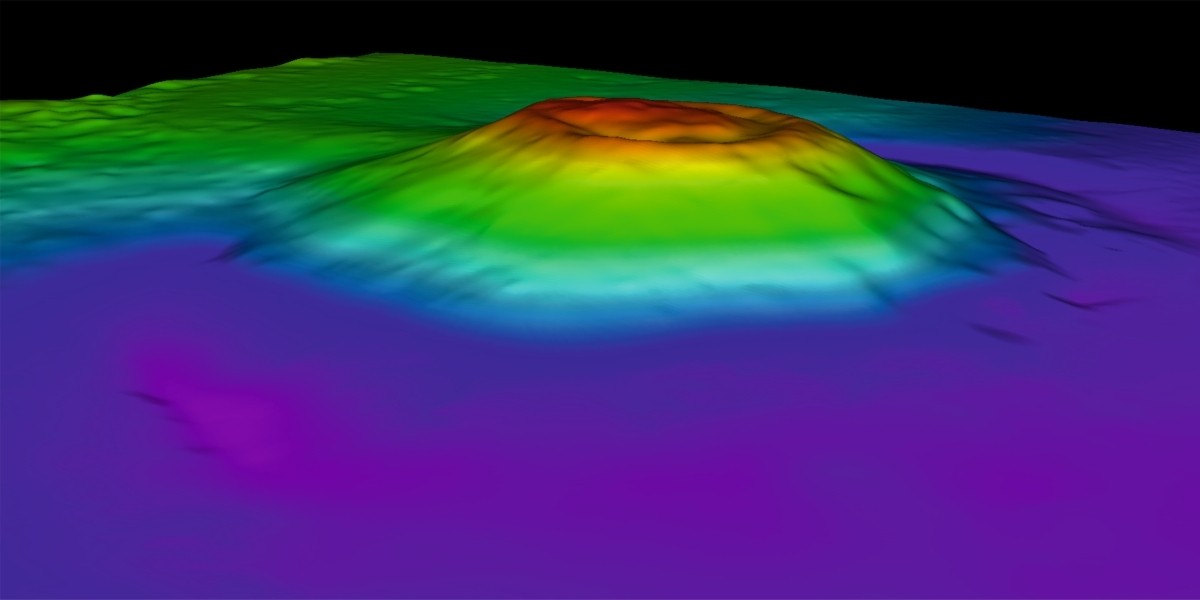 Example of a 3D multibeam echosounder image: the Al Idrisi mud volcano, off shore Morocco
(diameter: 5 km, height: 275 m)