RV Pelagia
RV Pelagia a 66m ocean-going vessel; Pelagia is the flagship of ocean research in the Netherlands, operating year-round in all oceans and seas except for the Polar regions.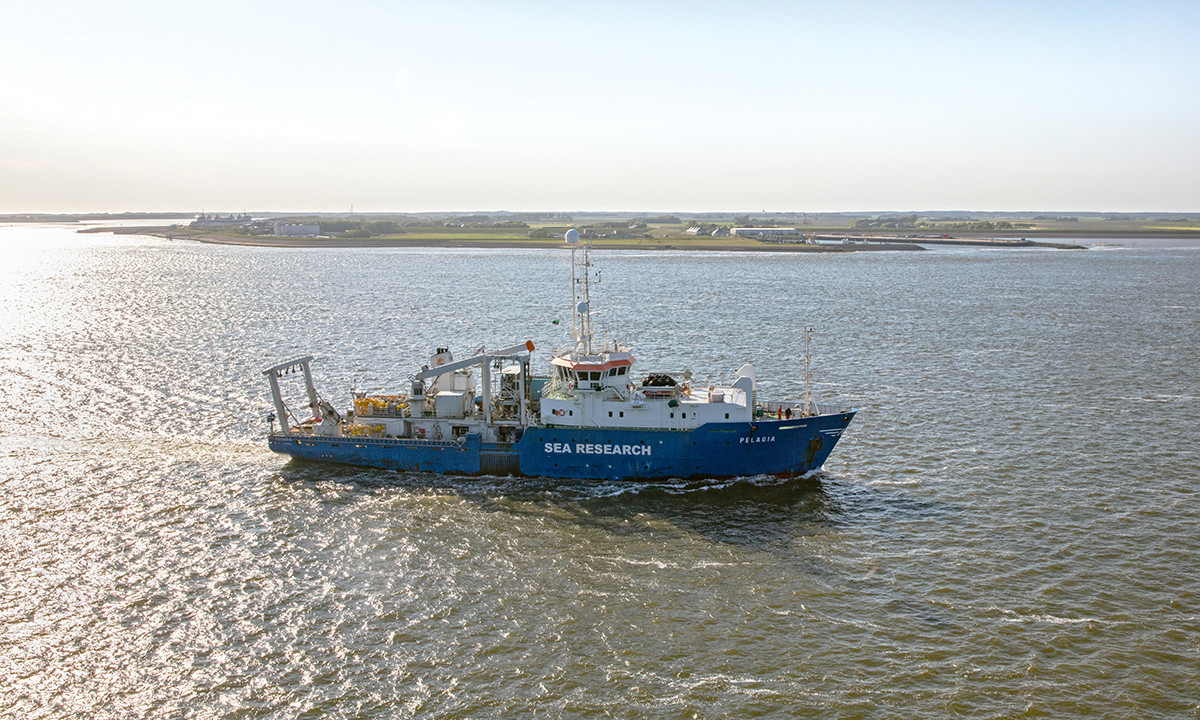 RV Pelagia is the Netherland's largest sea-going research vessel. The ship was built in 1990 at Verolme Shipyard in Heusden, The Netherlands and at the time of construction was intended to work in the North Sea and adjacent areas. The director at the time, Prof. Dr. Jenne Zijlstra, wanted a ship for North Sea research and as a result decided that the ship would only need limited cable length on the CTD winch and accommodation for up to 12 scientists. The ocean-going scientists at NIOZ, however, together with the ship's building committee, made sure that 6000m of cable was installed on the ship, thereby extending the ship's possible working range to the ocean proper.
Since 1990, Pelagia's working range has indeed extended steadily and the ship has since sailed from far up in the North Atlantic to Brazil and the Caribbean and has by now sailed around the African continent several times, via the Mediterranean, the Suez Canal, working in the Red Sea and the Indian Ocean. In 2016, Pelagia sailed all the way to Fiji, passing through the Panama Canal and crossing the Pacific Ocean.
In 2010 the vessel wasoverhauled and upgraded at the Astander Shipyard in Santander, Spain, to bring the ship technically and operationally up to date by installing new engines, new systems for navigation, data acquisition and communication and an acoustic positioning and navigation system (HiPAP-USBL) for obtaining an accurate position for underwater equipment.
The mess room and accommodation for crew, scientists and technicians were upgraded as well.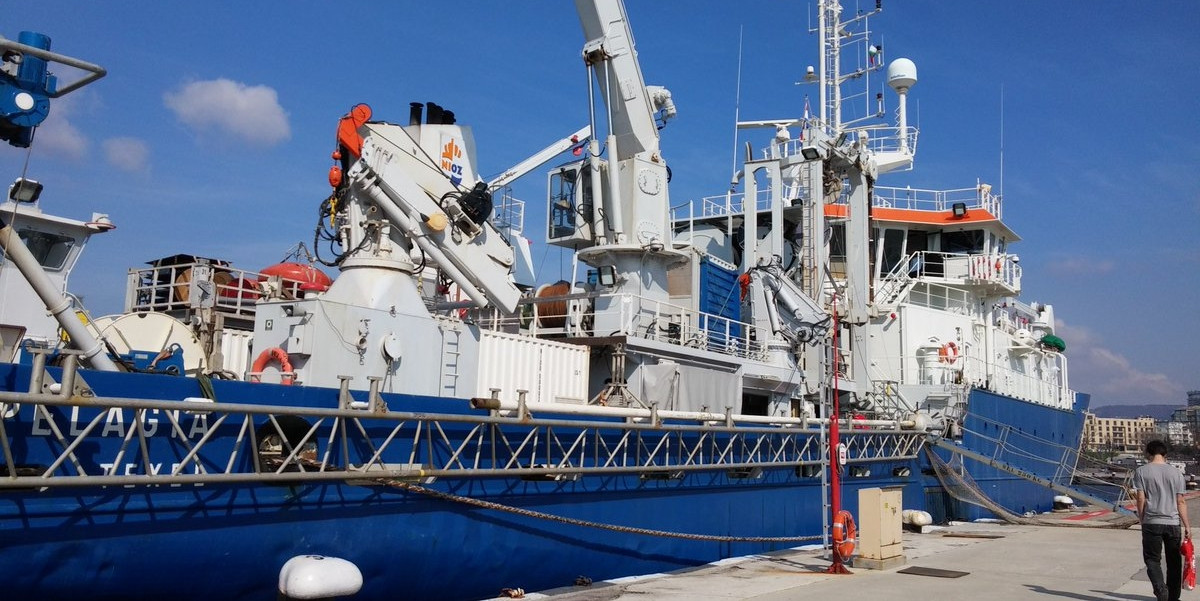 RV Pelagia is a versatile vessel for multidisciplinary research. To accommodate the large variety of research activities that take place at sea, the ship uses containerized laboratories of a standard 20-foot size. A total of nine containers can be placed on board; four on the aft deck and five in the container hold. This is a very flexible and efficient system which allows the use of tailor-made laboratories for highly specialized types ofresearch. In addition to the container laboratories, three permanent laboratories are also available for general use.
RV Pelagia is the Dutch contribution to the Ocean Facilities Exchange Group (OFEG), a working group that unites around 70% of the European fleet of ocean- going research vessels (www.ofeg.org). In return for ship time on Pelagia, scientists from the Netherlands can get access to the vessels operated by the OFEG partners, thereby extending the operational range of Dutch marine scientists far beyond what can be achieved with Pelagia only.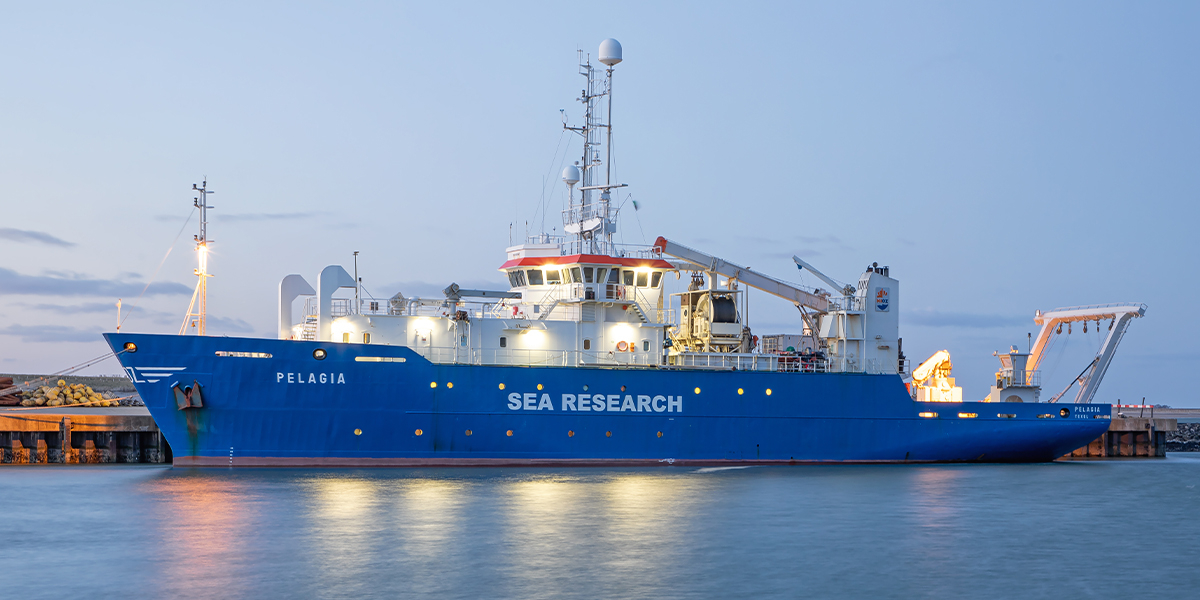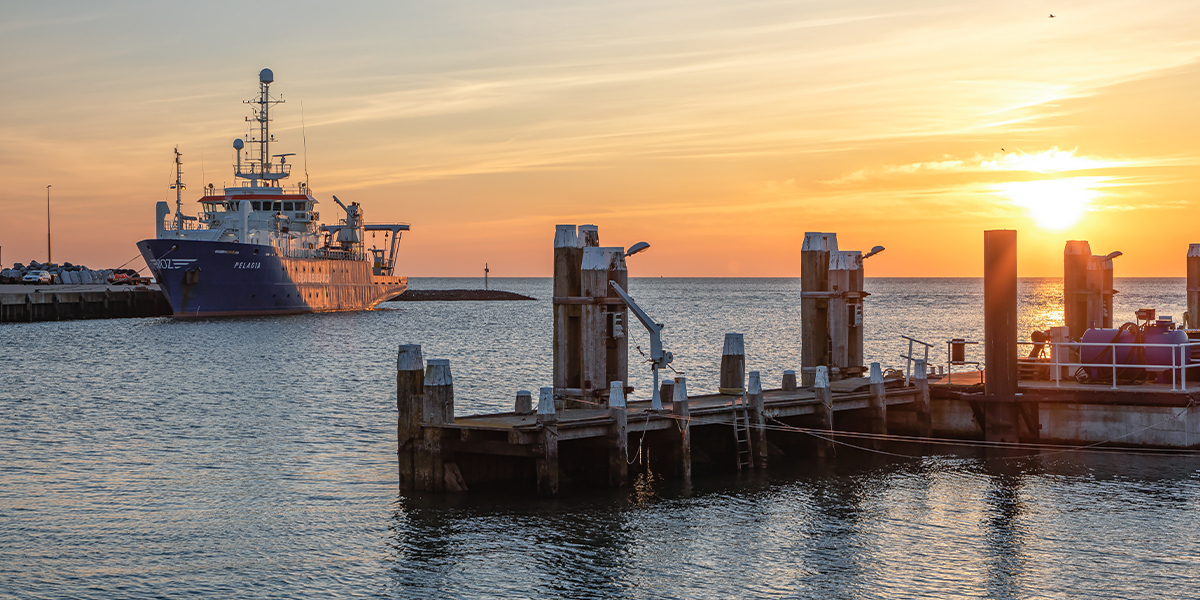 Information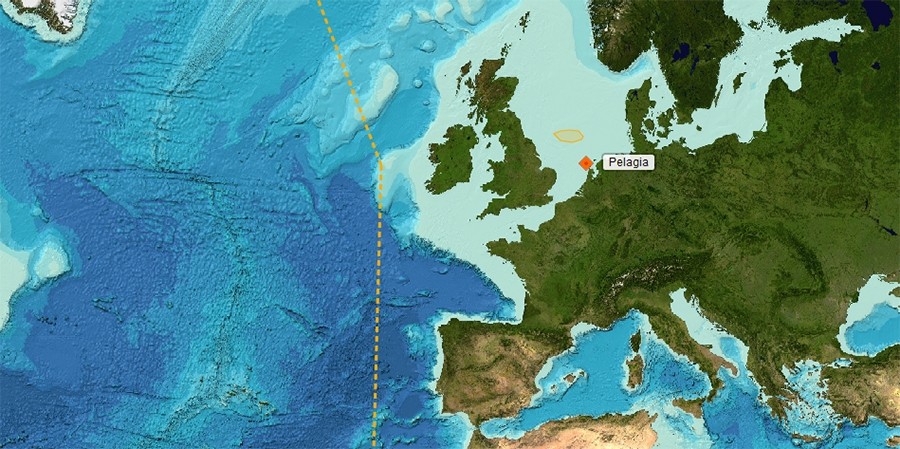 Handling the CTD while subtropical storm Theta is on her way (Nanaoplastics cruise, November 2020)