Seaweed laboratory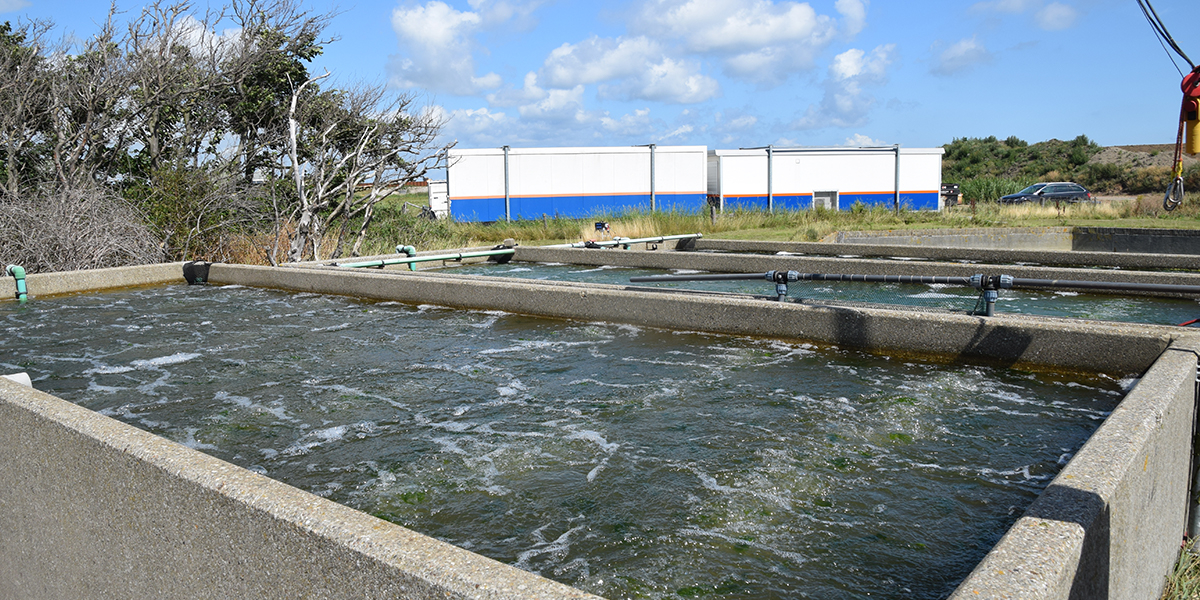 Culitvation tanks
The Seaweed laboratory consists of twenty cultivation tanks of 1500 liters each. Ten tanks are at NIOZ-Texel, ten at NIOZ-Yerseke. These tanks are specially designed for seaweed research. By means of aeration, turbulent conditions are created in the tanks, which keeps the seaweed in the tanks constantly moving. The fundamental scientific knowledge can be used for sustainable production of food and energy for the future.
Schematic representation

Schematic representation
For technical specifications or information about this facility, please contact contact Klaas Timmermans, Head of scientific deparment EDS, by email (preferred). You will get a response as soon as possible. In urgent matters, you can contact him directly.
T +31 (0)113 57 7464
Seaweed has its own research center. If you would like to read more about the research and the methods, please visit the Seaweed Centre.
Information
fundamental scientific knowledge
for sustainable production
of food and energy
for the future.