Veni grant for studying Climate-proof animal migrations: can individual birds realize earlier departures?
Publication date: Wednesday 04 November 2020
The Dutch Research Council (NWO) has awarded a Veni grant worth 250,000 euros to NIOZ scientist dr. ir. Thomas Lameris from the department of Coastal Systems. The grant allows him to further develop his research ideas on his project  'Climate-proof animal migrations: can individual birds realize earlier departures?'
In order to keep pace with an earlier onset of spring in a warming climate, migratory birds need to depart earlier on their migrations. With experiments Lameris wants to investigate whether this earlier departure from the Wadden Sea for migration to their breeding area in the north is possible for Red Knots. Lameris: "The question is if there is sufficient food available at places like the Wadden Sea for faster fuelling. In addition, I would like to investigate if birds can learn to fuel up faster, or whether this process is inflexible and therefore difficult to change. After all, if birds depend on high food availability to fuel up faster and depart earlier, this would be an important starting point for better protection of migratory birds in a warming climate".
In recent years, Lameris has conducted research in northern Russia, where he has shown that migratory birds, such as Red Knots and Barnacle Geese, suffer from a rapidly warming climate. "Their chicks often hatch too late to benefit from an early peak in food supply in spring, slowing their growth and reducing their chances of survival".
A total of 1127 researchers submitted an admissible research project for funding during this Veni funding round. One hundred sixty-one (14%) of these have now received grants.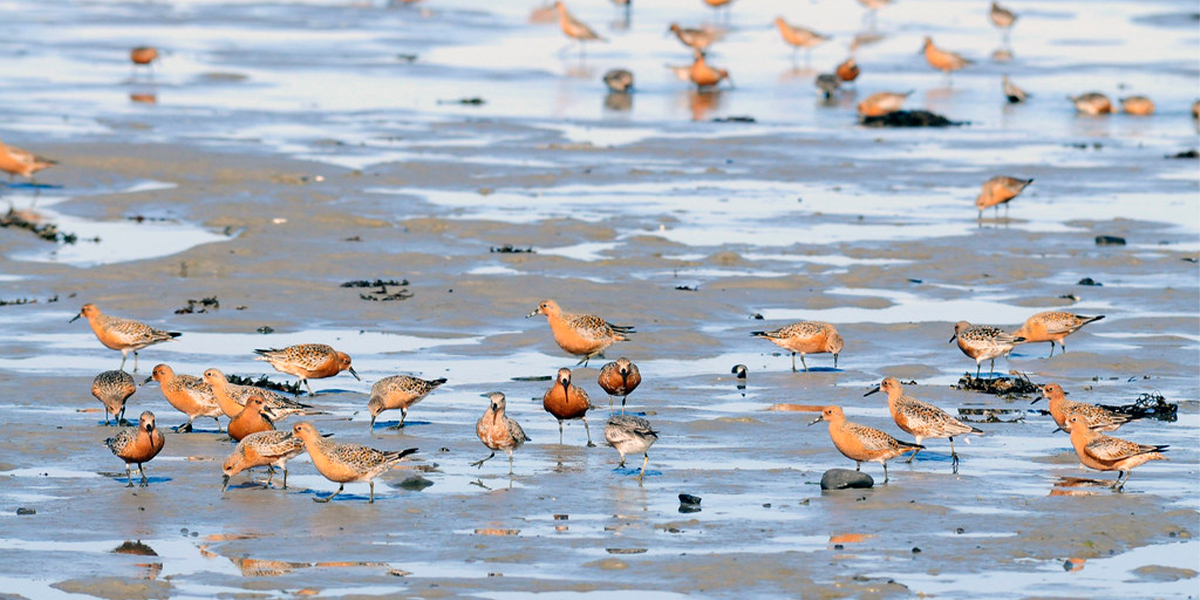 Veni-financiering voor klimaatbestendige trekroutes: kunnen individuele vogels eerder vertrekken?
De Nederlandse Organisatie voor Wetenschappelijk Onderzoek (NWO) heeft aan veelbelovend NIOZ-onderzoeker Thomas Lameris van de afdeling Kustsystemen een Veni-financiering van 250.000 euro toegekend. Hiermee kan hij drie jaar lang zijn onderzoeksideeën verder ontwikkelen over het vraagstuk 'Klimaatbestendige trekroutes: kunnen individuele vogels eerder vertrekken?'
Om vroeger invallende voorjaren bij te benen in een opwarmend klimaat, moeten trekvogels eerder beginnen aan de voorjaarstrek. Met experimenten wil Lameris onderzoeken of Kanoeten in staat zijn om eerder te vertrekken uit de Waddenzee voor hun jaarlijkse migratie naar de broedgebieden in het noordpoolgebied. Lameris: "De vraag is of er wel voldoende voedsel beschikbaar is op pleisterplaatsen als de Waddenzee om sneller op te kunnen vetten. Daarnaast wil ik onderzoeken of Kanoeten kunnen leren om sneller op te vetten, of dat deze eigenschap inflexibel is en daarmee lastig te veranderen. Want als vogels alleen eerder kunnen opvetten en vertekken op het moment dat er voldoende voedsel aanwezig is, is dat een belangrijk uitgangspunt voor betere bescherming van trekvogels in een opwarmend klimaat."
In de afgelopen jaren deed Lameris onderzoek in Noord Rusland, waar hij heeft laten zien dat trekvogels, zoals Kanoeten en Brandganzen, last hebben van een snel opwarmend klimaat. "Hun kuikens komen vaak te laat uit het ei om te profiteren van een vervroegde piek in voedselaanbod in het voorjaar, waardoor ze minder hard groeien en hun overlevingskansen verkleinen."
In totaal dienden in deze Veni-ronde 1127 onderzoekers een ontvankelijk onderzoeksvoorstel in voor financiering. Daarvan zijn er nu 161 gehonoreerd. Dat komt neer op een honoreringspercentage van 14%.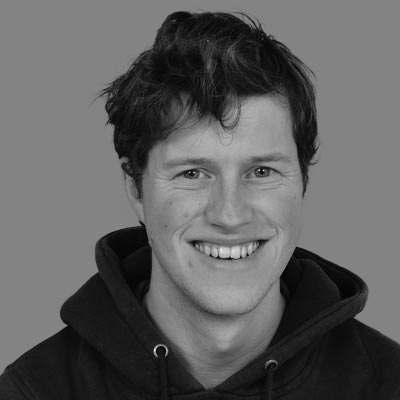 Thomas Lameris