Theunis Piersma receives NWO Stairway to Impact Award
Publication date: Wednesday 02 December 2020
The Stairway to Impact Award has been won by three researchers who have taken innovative steps in increasing impact. Besides Professor Theunis Piersma (RUG/NIOZ) these are Dr. Katerina Stanková (MU) and Dr. Chris Slootweg (UvA). Each researcher will receive €50,000 to spend on further steps promoting this impact and knowledge application.
- for Dutch scroll down -
Theunis Piersma creatively combined his life sciences research with computer sciences in order to study the behaviour and movement of migrating birds, by using satellites. He employs an interdisciplinary approach, working with researchers from the life, earth and computer sciences. The location of these birds yields important information with which to study and counteract global problems such as climate change and biodiversity loss. He has a clear vision of the future and is strongly committed to policy changes aimed at averting species extinction and slowing climate change. Piersma has studied migrating birds his whole life, and strives to raise awareness and protect these birds; this has made him a source of inspiration to others. Read more on the NWO website.
Theunis Piersma ontvangt Stairway to Impact Award
De Stairway to Impact Award is gewonnen door drie onderzoekers die effectieve stappen hebben gezet om met hun wetenschappelijke resultaten maatschappelijke impact te bereiken:Naast prof. dr. Theunis Piersma (RUG/NIOZ) zijn dit dr. Katerina Stanková (MU), en dr. Chris Slootweg (UvA). Elke onderzoeker ontvangt € 50.000, bedoeld om te gebruiken voor verdere stappen richting impact en kennisbenutting.
Theunis Piersma heeft zijn onderzoek in de levenswetenschappen op een inventieve manier gecombineerd met informatica door de bewegingen van trekvogels te volgen met gebruik van satellieten. Hij hanteert hiervoor een interdisciplinaire aanpak met onderzoekers uit de levenswetenschappen, aardwetenschappen en informatica. De bewegingspatronen die hij ontdekt bij de trekvogels geven belangrijke informatie die ingezet kan worden om klimaatverandering en verlies van biodiversiteit tegen te gaan en te bestuderen. Hij heeft een duidelijke visie voor de toekomst en zet zich sterk in voor verandering in beleid om soorten te redden en klimaatverandering te vertragen. Piersma bestudeert al zijn hele leven trekvogels, en strijdt daarbij voor meer bewustwording en bescherming van deze vogels. Daarmee is hij een inspiratiebron voor anderen. Lees meer op de NWO website.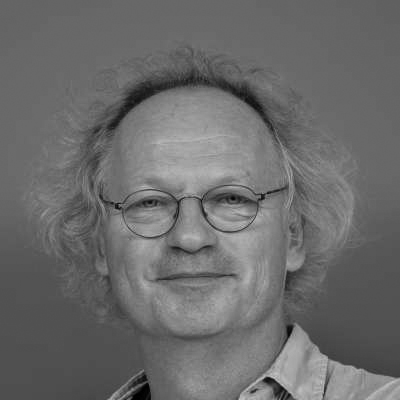 Theunis Piersma