Shellfish on the run create unstable mudflats
Publication date: Monday 28 August 2023
The expected increase in extreme weather could make the bottom of tidal flats more unstable. That's shown by NIOZ researcher Zhengquan Zhou in the PhD-thesis he will defend at Utrecht University on September 7th. "With the increase in heat waves, bottom-dwelling animals such as cockles will become much more mobile," Zhengquan said. "As a result, sediments will become more unstable and susceptible to being eroded during storms. This knowledge is important for water managers who, for example, want to use estuaries as additional coastal protection."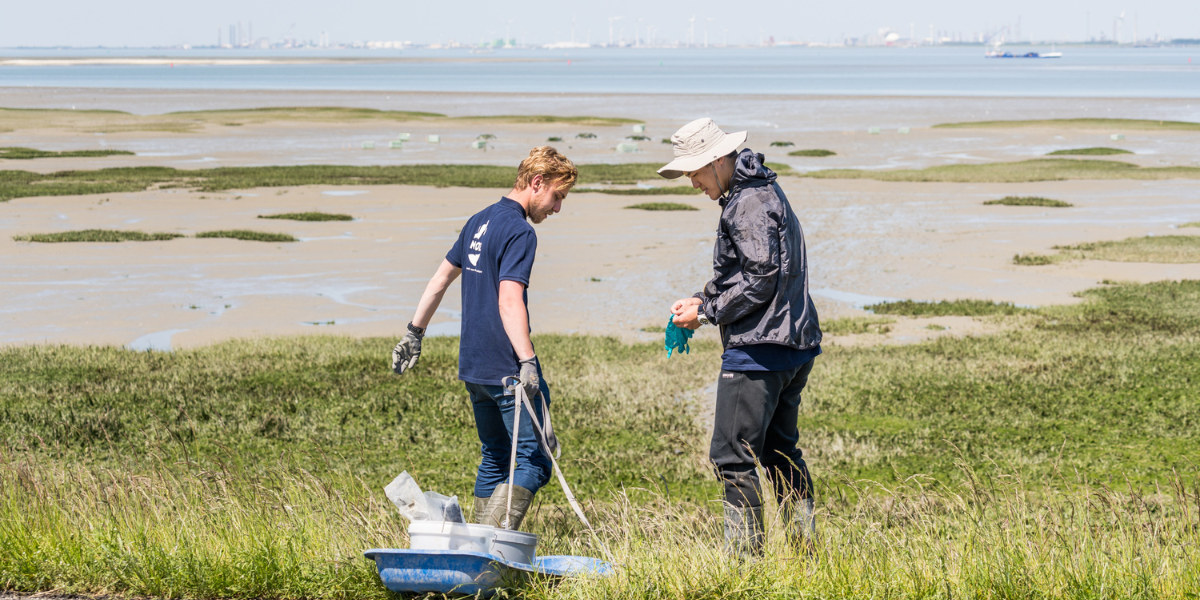 Moving shellfish
Shellfish like the cockle may seem to live a very sessile life, but they can actually move up and down and back and forth quite a bit, Zhengquan says. "When it gets warmer, cockles will move downward in a dry soil. Conversely, if there is water on the bottom, they may come up for cooling, or move horizontally, escaping the heat."
Movement makes unstable
Whereas on land the movement of bottom animals is considered as a good thing, in tidal areas it is different, the researcher says. "More movement of bottom animals means more instability of the sediment. With that, the bottom can also become more susceptible to being eroded during storms. And a stable tidal mudflat is needed for salt marshes to grow."
Optimal temperature
By exposing cockles in the laboratory to different temperatures, Zhengquan discovered that there is an optimal temperature for these shellfish. "When it gets a little warmer, the shellfish may start moving more to avoid the heat. But above a certain temperature, more and more shells die. That means that during extreme heat waves, the disturbance of the soil by shellfish also becomes less and less, because the animals are dying."
Nature management
All this knowledge is important for nature managers who want to use estuaries as coastal defense, Zhengquan says. "For a stable soil and growing mud flats, you need a certain composition of benthic animals, and you will also need to take into account how the future climate will affect the activity of these animals."
---
Vluchtende schelpdieren maken wadbodem instabiel
De verwachte toename in extreem weer zal de bodem van getijdegebieden instabieler kunnen maken. Dat blijkt uit het proefschrift waarop NIOZ-onderzoeker Zhengquan Zhou op 7 september zal promoveren aan de Universiteit Utrecht. "Door de toename van het aantal hittegolven, zullen bodemdieren als kokkels veel mobieler worden", zegt Zhengquan. "Daardoor wordt de bodem instabieler en gevoeliger voor wegspoelen tijdens stormen. Deze kennis is belangrijk voor waterbeheerders die bijvoorbeeld kwelders willen inzetten als extra bescherming van de kust."
Bewegende schelpdieren
Schelpdieren zoals de kokkel lijken misschien vast op een plek te leven, maar kunnen wel degelijk op-en-neer en heen-en-weer bewegen, vertelt Zhengquan. "Wanneer het warmer wordt, zullen kokkeltjes in een drooggevallen bodem naar beneden bewegen. Als er water op de bodem staat, kunnen ze juist naar bovenkomen voor verkoeling, of horizontaal bewegen op de vlucht voor de hitte."
Beweging maakt instabiel
Waar op het land de beweging van bodemdieren juist als iets goeds wordt gezien, ligt dat in getijdegebieden anders, zegt de onderzoeker. "Meer beweging van bodemdieren betekent meer instabiliteit van de bodem. Daarmee kan die bodem ook gevoeliger worden voor wegspoelen tijdens stormen." Om kwelders (in het noorden van Nederland) of schorren (in de Delta) te laten groeien is juist een stabiele wadbodem nodig, zegt Zhengquan.
Optimale temperatuur
De onderzoeker deed experimenten met kokkeltjes in het laboratorium, die hij aan verschillende temperaturen blootstelde. Daarbij ontdekte hij dat er een optimale temperatuur bestaat voor deze schelpdieren. "Als het een beetje warmer wordt, kunnen de scheldieren meer gaan bewegen om de koelte op te zoeken. Maar boven een bepaalde temperatuur gaan steeds meer schelpen dood. Dat betekent dat bij extreme hittegolven de verstoring van de bodem door schelpdieren ook steeds minder wordt, omdat de dieren simpelweg verdwijnen."
Natuurbeheer
Al deze kennis is belangrijk voor natuurbeheerders die natuurlijke schorren of kwelders willen inzetten als kustverdediging, zegt Zhengquan. "Voor een stabiele bodem heb je een bepaalde samenstelling van de bodemdieren nodig en zul je ook moeten kijken wat de invloed zal zijn van het klimaat van de toekomst op de activiteit van deze diertjes."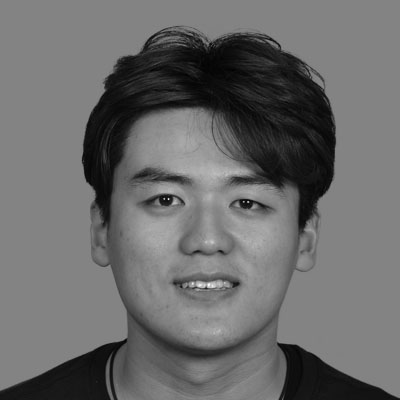 Zhengquan Zhou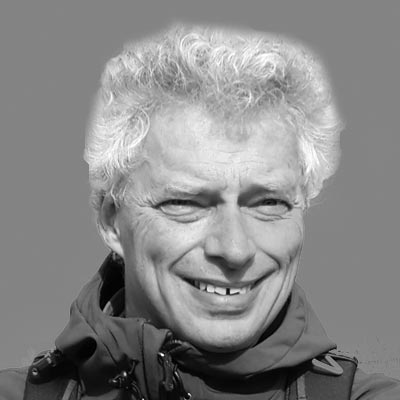 Tjeerd Bouma