RV Adriaen Coenen takes on its final shape
Publication date: Wednesday 08 December 2021
The construction of RV Adriaen Coenen at Next Generation Shipyards is proceeding well and according to plan. Now that the upper deck and the wheelhouse have been placed, the ship is taking on its definitive shape. The outside is being finished and on the inside the outfitting works have started. The ship will be delivered in July 2022.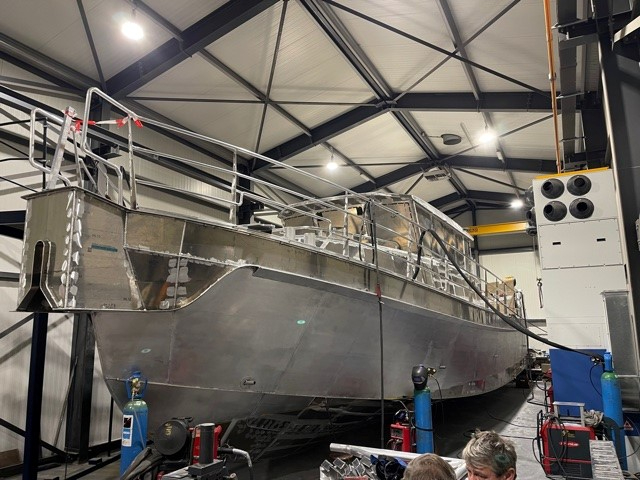 Before builders can begin work on the rest of the vessel, the hull must be approved by the classification society and accepted by the client. That requires detailed photos of the hull weld seams to analyse the quality of the welds.
The classification society and the client are currently evaluating the last few details for the final approval and acceptance of the hull. The shipyard is almost finished with the list of remaining details.
Ownership of the hull has been transferred to the client, and the vessel and owner have been registered in the Land Registry's Shipping Register. The Land Registry has applied a 'brand' to the vessel as proof of registration.
Over the past few months, the shipyard has been making preparations for the outfitting work. All materials and equipment have been ordered, or will be ordered in the near future. The interior design is also complete, with a colour scheme that matches the other two planned new research vessels.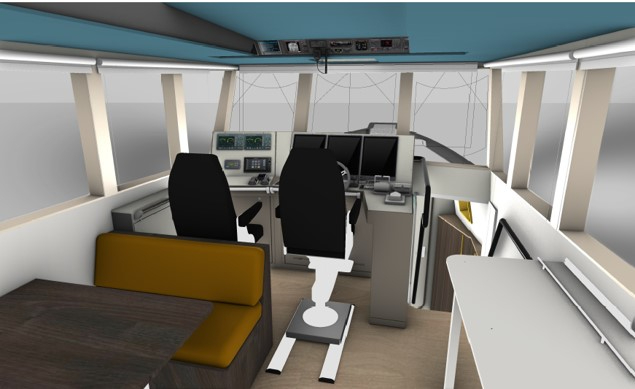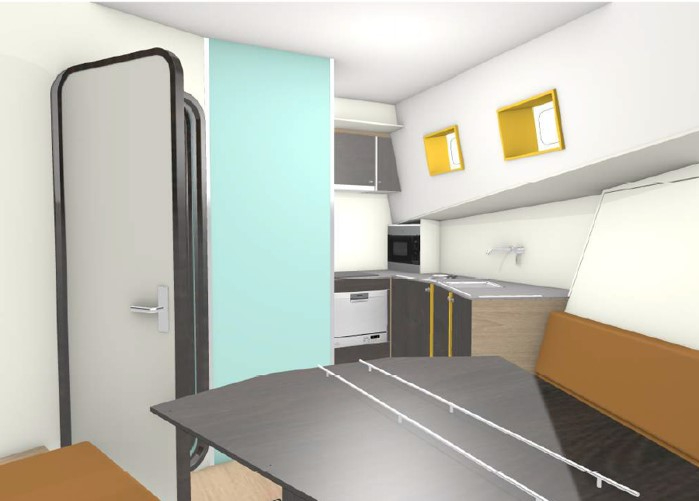 The draught and displacement of the RV Adriaen Coenen are critical details, so the completion of the hull was an excellent opportunity to determine whether the hull's actual weight corresponds to the estimated displacement in the plans. The hull is 100 kg lighter than planned, and therefore fully satisfies the original requirements.

The aluminium ship will only partially be painted, which can now be prepared. In the first half of 2022, the finishing of the interior will be taken up. Three to four people will work on the electrical installations, the propulsion and the interior. Finally, the water jets will be installed, which will be delivered in June. Then, the ship can be launched and test runs will follow.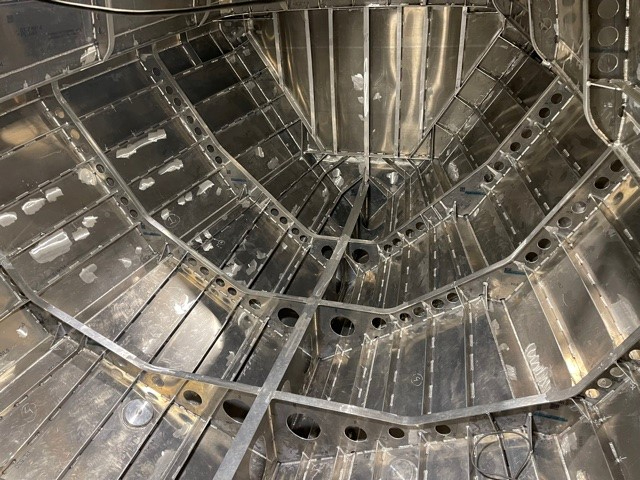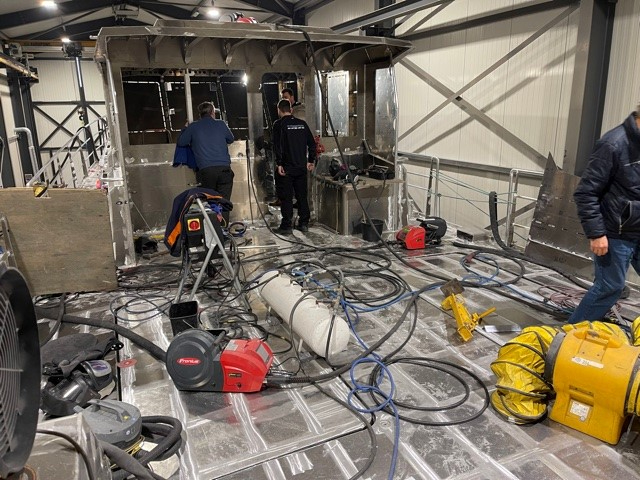 Linked centre of expertise: