NIOZ communique on racism
Publication date: Tuesday 09 June 2020
We recognize the significance of this moment in time, and we want to take the opportunity to acknowledge the terrible examples of racial inequality and the impact it has internationally as well as within the Dutch oceanographic community. Unfortunately, racism is prevalent throughout society in many parts of the world, including here in the Netherlands.
NIOZ absolutely condemns racism and we resolutely support members of our (scientific) community who experience agony, pain and stress from bias and racism. How we all respond matters.
Racism and other forms of discrimination damage and limit scientific careers, while at the same time hampering scientific potential and progress. We want to take our responsibility and work towards a better understanding of racial injustices that occur often in ways that are hidden or unrecognized by the majority of us. NIOZ is committed to an inclusive marine science & education community, to ensure all feel that they belong and can succeed. Please get in touch with NIOZ leadership directly or with one of the confidential counsellors if you need support or want to express your feelings and concerns.
NIOZ director & management team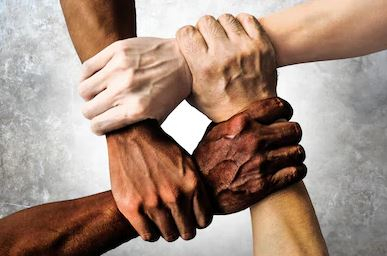 NIOZ communiqué tegen racisme
Wij grijpen dit belangrijke momentum aan om ongerechtigheid door racisme en discriminatie, zowel internationaal als binnen de Nederlandse oceanografische gemeenschap, te erkennen en als NIOZ onze verantwoordelijkheid te nemen in het bespreekbaar maken ervan. De afschuwelijke recente voorbeelden van ongelijkheid leggen opnieuw bloot dat structureel racisme een wereldwijd probleem is. Nederland is daarin geen uitzondering. Wij als NIOZ, veroordelen elke vorm van racisme en discriminatie. Resoluut ondersteunen wij leden van onze (wetenschappelijke) gemeenschap die hierdoor pijn, stress en weerstand ervaren. Onze reactie doet ertoe!
Racisme en andere vormen van discriminatie schaden carrières en beperken wetenschappelijk potentieell en vooruitgang. Wij nemen onze verantwoordelijkheid om meer inzicht en grip te krijgen op dit onrecht dat voor velen van ons vaak verborgen en onbenoemd blijft. NIOZ maakt zich sterk voor een inclusieve gemeenschap van zeeonderzoekers en educatoren waarin iedereen zich thuis voelt en kan groeien met gelijke kansen op succes.
Mocht je behoefte hebben aan ondersteuning of gevoelens, ervaringen of bedenkingen willen uiten, neem dan contact op met de NIOZ directie of één van de vertrouwenspersonen binnen de organisatie.
Directeur NIOZ & Management Team