Minimizing light pollution in the Wadden Sea
Publication date: Friday 25 November 2022
More than 20 parties have signed a 'dark sky' declaration for the entire Wadden Sea. Dutch local authorities around the Wadden Sea have previously agreed to reduce or stop excessive light use. This is because light pollution affects birds and other animals in the Wadden Sea. The NIOZ buildings on Texel are directly adjacent to the Wadden Sea. The lighting of the buildings was discussed in 2017 in the Wadden Sea Area Environmental Consultation and has since been improved. Since September 2020, light pollution in the Netherlands - including at NIOZ - has been measured objectively.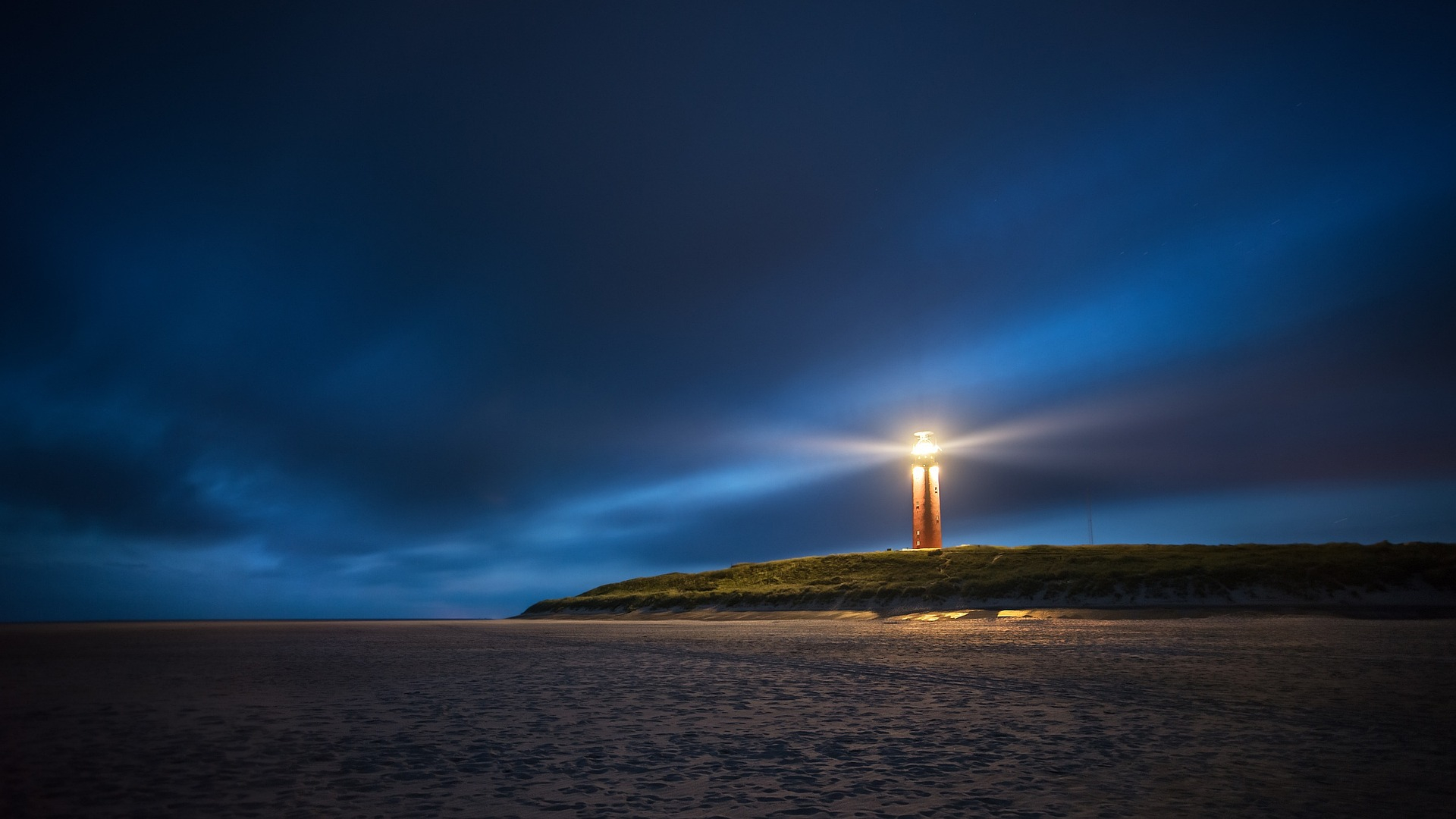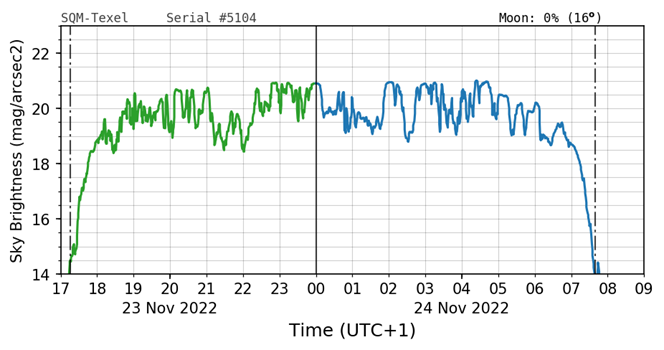 ---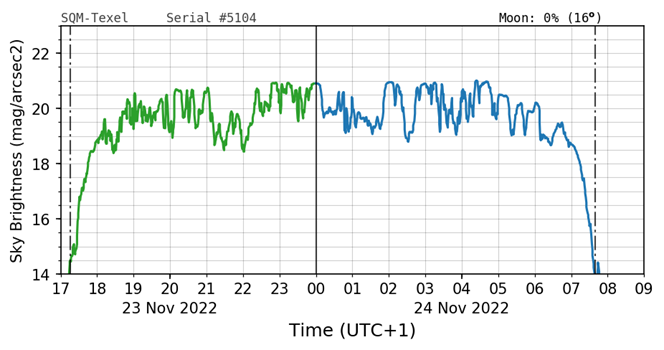 Technical specifications lighting NIOZ buildings on Texel
Lighting company name
4 floodlights, Ledvance, 20W, 2400lumen. Switches on automatically in dark months when it gets dark, and only during the TESO sailing times (between 6 am - 10 pm).

Lighting on facades for mandatory security
22 Daci Ccl series, 20W, 2800lumen (100%). Switches on automatically at dusk. Burns at 50% and when somebody approaches, lighting goes temporarily to 100%.