Large scale scientific infrastructure granted: a crucial contribution to investing in new, innovative equipment for national marine research
Publication date: Thursday 30 April 2020
Under the leadership of the Royal Netherlands Institute for Sea Research (NIOZ), a large consortium of national marine research and education institutes has been focusing, over the past few years, on the now necessary replacement of the national seagoing research fleet. In addition to the ships, the research equipment is also very outdated and no longer meets current standards and possibilities. Just think, for example, of the in-situ, remote collection of research data and samples from the deep sea. The PC-GWI award, announced today by NWO, will make this much-needed innovative and advanced research equipment on the new ships available to Dutch researchers and students.
This highly competitive award is a crucial contribution to the total package of the national research fleet replacement,' says NIOZ director Prof Henk Brinkhuis, figurehead of the consortium. Project leader Prof Gert Jan Reichart adds: 'Thanks to this investment, the Netherlands will continue to have access to the most modern research equipment, leading in its field of application, and meeting the needs of the marine knowledge sector. This will keep the Netherlands in step with investments in other EU countries'.
The now acquired funding will provide crucial equipment, augmenting the role and capabilities of the to-be-renewed research fleet. The new fleet' design includes modular laboratories for seawater chemistry, (micro)biology and physics and state-of-the-art biofuel and corresponding propulsion units. But the fleet will also provide a 'living lab' for many scientific areas, including the needs of the maritime industry for innovations in the field of emission-neutral sailing.
The NWO characterizes the award as follows: "Our seas and oceans are essential for our climate and life on Earth in general. Yet, knowledge about them is still limited. The Netherlands has a long and rich history of excellent marine research that relies on the availability of research vessels and specialized equipment. The present 28-year-old research vessel is due to be replaced. This Roadmap application concerns innovative scientific equipment to be included on the new research vessel. The main large research facility for which funding is requested concerns autonomous, and remotely controlled equipment for making observations in depth, time and spatially that will help answer fundamental and technological research questions".

Toekenning grootschalige infrastructuur: een cruciale bijdrage voor aanschaf moderne innovatieve onderzoeksapparatuur ten behoeve van nationaal marien onderzoek
Onder aanvoering van het Koninklijk Nederlands Instituut van Onderzoek der Zee (NIOZ) richt een groot consortium van nationale mariene onderzoek- en onderwijscentra zich al enkele jaren op de noodzakelijke vervanging van de nationale zeegaande onderzoeksvloot. Naast de schepen is ook de onderzoekapparatuur sterk verouderd en voldoet niet meer aan de huidige standaarden en mogelijkheden. Denk bijvoorbeeld aan het in situ vergaren van onderzoekdata en monsters uit de diepzee met behulp van drones. De PC-GWI toekenning die vandaag door NWO werd bekendgemaakt, maakt het mogelijk de zo noodzakelijke nieuwe, geavanceerde onderzoekapparatuur beschikbaar te maken voor Nederlandse onderzoekers en studenten.
'Deze, in zware competitie bevochten toekenning, vormt een cruciale bijdrage in het totale pakket van de nationale onderzoekvlootvervanging' aldus NIOZ directeur Prof Henk Brinkhuis, boegbeeld van het consortium. Projectleider Prof Gert Jan Reichart vult aan: 'Door deze investering zal Nederland kunnen blijven beschikken over de modernste onderzoekapparatuur, leidend in haar toepassingsgebied, en die voldoet aan de behoeften van de mariene kennissector. Zodoende blijft Nederland in de pas lopen met investeringen van andere EU landen'.
De nieuwe apparatuur vormt een onmisbare schakel bij de beoogde vernieuwing van de nationale onderzoeksvloot. Met flexibele totaal-ontwerpen wordt er ingespeeld op de behoeften van de toekomst. Met onder andere modulaire laboratoria voor zeewaterchemie, (micro)biologie en fysica en state-of-the art groene brandstof en bijbehorende aandrijving. Maar ook als 'living lab' bedient deze beoogde nieuwe vloot veel wetenschappelijke en toegepaste domeinen en speelt ze in op de behoeften van de maritieme industrie voor innovaties op het gebied van emissieneutraal varen.
NWO geeft de licht de toekenning als volgt toe: "De zeeën en oceanen zijn de grootste onbekenden op onze planeet, terwijl ze van fundamenteel belang zijn voor het klimaat en het leven op aarde. Nederland heeft een lange en rijke geschiedenis van vooraanstaand marien onderzoek dat afhankelijk is van beschikbaarheid van onderzoekschepen en gespecialiseerde apparatuur. In het kader van de modernisering van de nationale onderzoeksvloot, krijgt een nationaal consortium met deze investering de beschikking over de noodzakelijke bijbehorende innovatieve wetenschappelijke (grootschalige) uitrusting. Nadruk ligt daarbij op autonome en op afstand bestuurbare apparatuur, om observaties in diepte, tijd en ruimte te laten aansluiten bij fundamentele en technologische onderzoeksvragen".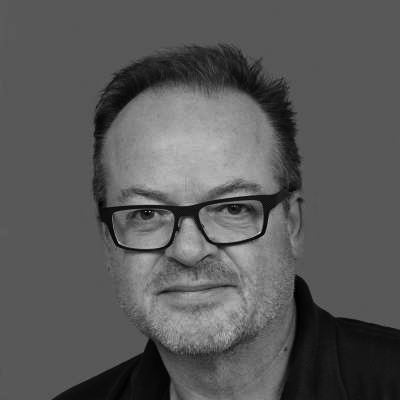 Henk Brinkhuis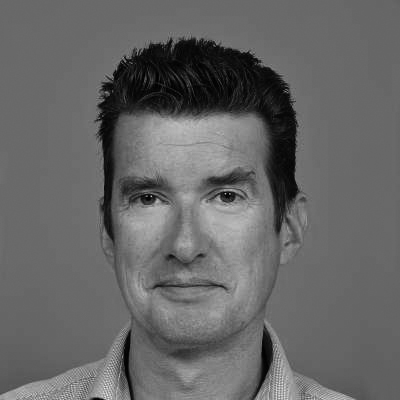 Gert-Jan Reichart