Klimaatverandering maakt schorren kwetsbaarder voor zeespiegelstijging
Publication date: Wednesday 17 May 2017
Schorren langs de Middellandse Zee kust zijn belangrijk om de nadelige effecten op de kust van hogere golven bij zeespiegelstijging tegen te gaan. De schorrenplanten zorgen ervoor dat zand en slib makkelijker bezinkt waardoor deze schorren kunnen meegroeien met de stijging van de zeespiegel. Echter, langs de Adriatische kust verliest het vertrouwde plantenleven van vooral slijkgras terrein door toenemende perioden van extreme hitte en droogte. Zeekraal neemt deze plaats over. Deze plantensoort is veel minder goed in het invangen en vasthouden van zand en slib en is bovendien minder goed bestand tegen overstroming. Deze resultaten worden door een internationaal onderzoeksteam, waaronder onderzoekers van het Koninklijk Nederlands Instituut voor Onderzoek der Zee (NIOZ), beschreven in het tijdschrift 'Journal of Ecology'.
Vegetatieverschuivingen als gevolg van klimaatverandering
"Vooral op de schorren langs de Adriatische kust zien we deze verschuiving van een begroeiing gedomineerd door slijkgras naar een door zeekraal gedomineerde gemeenschap. We wilden begrijpen wat de oorzaak van deze opvallende verandering is", zegt NIOZ-onderzoeker Jim van Belzen. "Slijkgras is een plant die aan de basis staat van veel schorren. Deze plant is meerjarig en is een goede 'biobouwer' omdat het zand en slib goed invangt en vervolgens bindt. Zeekraal daarentegen is echter een éénjarige plantensoort die na iedere winter het schor weer opnieuw moet 'veroveren'. Geen goede basis voor een duurzaam schor dus. Onze experimenten laten zien dat de verandering, van een slijkgrasbegroeiing naar een schor met hoofdzakelijk zeekraal wordt veroorzaakt door de combinatie van hogere temperaturen en minder regenval."
Kwetsbaarder voor zeespiegelstijging
"Uit onze resultaten blijkt bovendien duidelijk dat zeekraal veel kwetsbaarder is voor de overstroming met zeewater.", voegt Jim van Belzen toe. "We weten dat zeekraal veel minder effectief is in het binden en het vasthouden van zand- en kleideeltjes. Daarom is het waarschijnlijk dat deze verschuiving belangrijke gevolgen heeft voor het vermogen van schorren om zich aan te passen aan de verwachte de zeespiegelstijging. De schorren zullen mogelijk verdrinken en daarmee verdwijnt een belangrijke buffer voor aanvallen van de zee op de kust."
Hoe zit het met Nederlandse schorren?
"Hoewel we deze resultaten niet direct kunnen vertalen naar Nederlandse schorren, kunnen we toch enkele belangrijke lessen leren", zegt Jim van Belzen. "Ook in Nederland staat slijkgras aan de basis van veel schorren en ook hier kunnen veranderingen in het klimaat en andere milieuveranderingen zorgen voor een verschuiving van de dominante plantbegroeiing. Zo zien we bijvoorbeeld in de Westerschelde dat op sommige plekken de slijkgrasbegroeiing vervangen wordt door Zeebies. Dit komt door veranderingen in de zoetwaterafvoer van de Schelde. Ook biezen zijn minder efficiënt in het vangen en binden van zand en slib. Mogelijk heeft dit dus effecten op het vermogen van schorren om de kust te stabiliseren en golven te dempen. We beginnen ons te realiseren dat het vermogen van schorren om zich aan te passen aan zeespiegelstijging beïnvloed wordt door de eigenschappen van de verschillende planten. Als we schorren als natuurlijke buitendijkse ecosystemen willen integreren in onze kustverdediging, moeten we rekening houden met deze veranderingen en goed weten wat ze betekenen voor de stabiliteit en veerkracht van die schorren."
Wetenschappelijk artikel/ Scientific paper:
Strain, E., J. van Belzen, Comandini, P., Wong, J., Bouma, T.J., Airoldi, L. 2017. The role of changing climate in driving the shift from perennial grasses to annual succulents in a Mediterranean salt marsh. Journal of Ecology. DOI: 10.1111/1365-2745.12799 (http://dx.doi.org/10.1111/1365-2745.12799)
English version:
Climate change makes Mediterranean marshes more vulnerable to sea level rise
Salt marshes along the Mediterranean coast are important habitat for fish and birds and these ecosystems store CO2 and help protect coasts against increasingly stronger waves and sea-level rise. However, the dominant robust vegetation that keeps these marshes together is disappearing due to heat waves and drought. Instead, a weaker, short-lived type of plant is taking its place, making the coastal marshes more vulnerable to sea-level rise. These results are reported by an international research team, including sea-researchers from NIOZ.

Vegetation shifts due to climate change
"What we see is a marked shift from Cordgrass to Pickleweed in many marshes, particularly along the Adriatic coast. We wanted to understand what was causing these conspicuous changes in the composition of these Mediterranean marshes", says Beth Strain, the lead scientist working in Italy at the University of Bologna when carrying out the research, but currently at Sydney Institute of Marine Science. "Common cord-grass is a long-lived species that lays the foundation for many salt marshes, while Pickleweed is short-lived and needs to recolonize the marsh year after year. You can imagine that they can play very different roles within these precious coastal ecosystems. We found that the combined effects of higher temperatures and lower rainfall boosts the growth of Pickleweed at the expense of Cordgrass explaining the observed shifts from Cordgrass to the 'sea beans'."
More vulnerable to sea level rise
"On top of that our results show clearly that Pickleweed is much more vulnerable to increased seawater flooding.", Jim van Belzen from the NIOZ adds. "We know from previous research that these short-lived plants are far less effective in binding the soil and trapping sand and clay. Therefore, this shift is likely to have important ramifications for the adaptability of these salt marshes to relative sea level rise. Salt marshes dominated by Pickleweed are far less likely to keep up with sea level rise."
How about Dutch salt marshes?
"Although we cannot directly translate these result to our Dutch salt marshes, we can learn some important lessons from it" says Jim van Belzen, "Also the dominant plants in the Dutch marshes can shift as the result of changes in the climate. Changes in freshwater discharge for example have been linked to sea bulrush replacing cordgrass in marshes along the Westerschelde (a Dutch estuary). We are just starting to realize how these different plants affect the ability of salt marshes to reduce erosion or attenuate waves in different ways. Thus, also here changes in environment or the climate might impact the ability of marshes to adapt to changing sea levels or perform important services. Especially, if we want to integrate these ecosystems into our coastal defences we have to be mindful about these changes and what they imply for their stability and resilience."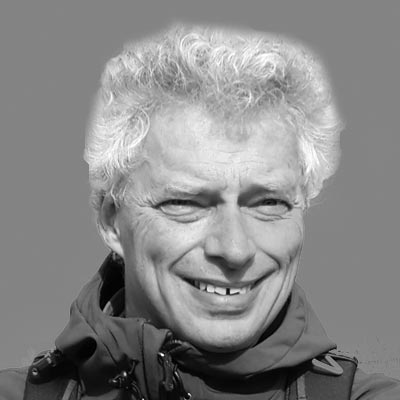 Tjeerd Bouma