In memory of Alex Cofino | In Memoriam Alex Cofino
Publication date: Thursday 14 October 2021
On Sunday evening 10 October 2021, we received the very sad news of the totally unexpected death of our highly esteemed colleague Alex Cofino, head of the NIOZ-National Marine Research Facilities (NMF). Because of his warm, open personality, professionalism and experienced, constructive view, knowledge and skills, he was the proverbial 'right man, at the right time, at the right place' at NMF. His death leaves a void in the organisation; we will miss him tremendously.
~~for Dutch scroll down~~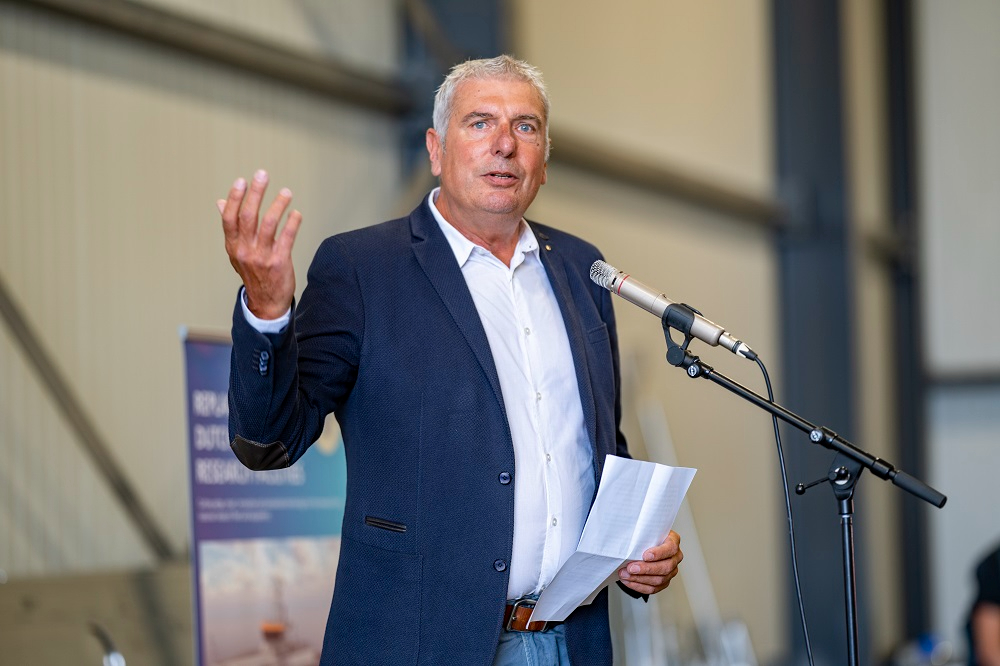 Leading role in the renewal of the Dutch research fleet
Since 1 July 2019, Alex worked at the NMF department of the Royal Netherlands Institute for Sea Research (NIOZ), the largest of the nine national institutes of NWO, the Dutch Research Council. He had a steering role in the 'working group national fleet renewal', and represented NIOZ in the (inter-)national maritime sector. As project leader of the ongoing construction of three new national research vessels, he was the driving force behind the project and managed the various complex projects with tireless energy. With his large international network and work experience, he set up the project teams that will have to tackle this major task in the coming years. He knew how to bring together the required different kinds of expertise; with his enthusiasm he created close-knit teams that now have to continue without him, but will certainly do so with Alex in mind.
About NIOZ-NMF
NIOZ-NMF manages and operates the national seagoing research facilities for the Netherlands. The fleet consists of three vessels that facilitate research from shallow coastal areas to the open ocean. In addition, the department takes care of the logistics, planning, technical support and data management of the research vessels. The department also develops, builds and manages specialised equipment for marine research. Alex was always very involved with his staff and with his invaluable experience and knowledge, he succeeded in developing his department in the short period of time that he had.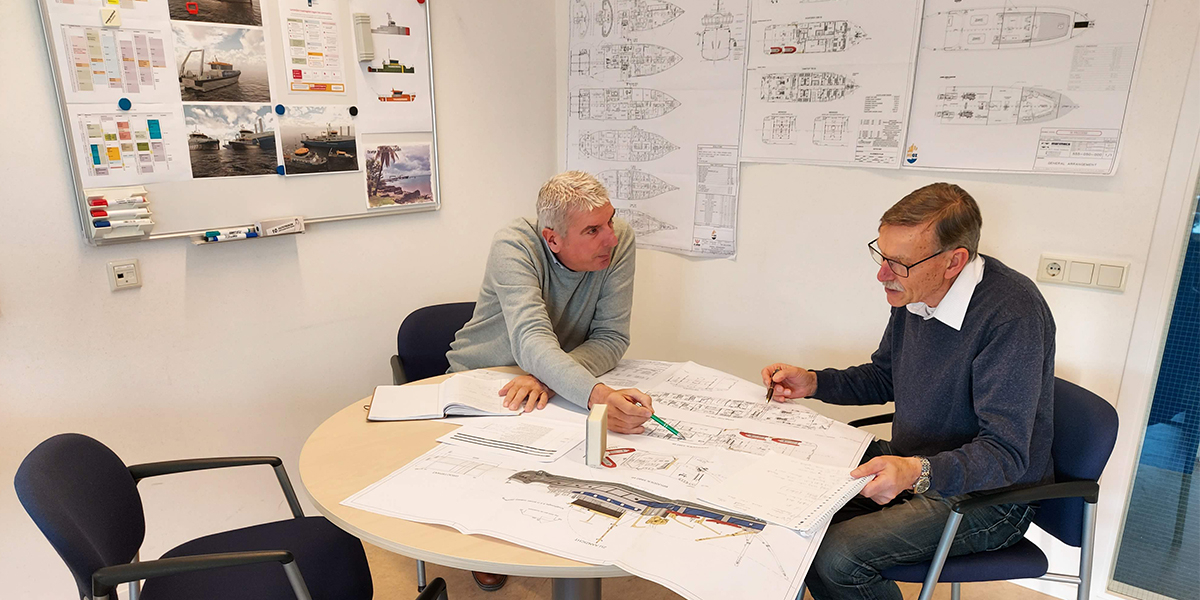 ---
Op zondagavond 10 oktober 2021 bereikte ons het zeer verdrietige nieuws van het totaal onverwachte overlijden van onze zeer gewaardeerde collega Alex Cofino, hoofd van de NIOZ-Nationale Mariene onderzoeks Faciliteiten (NMF). Door zijn hartelijke, open persoonlijkheid, professionaliteit en ervaren, constructieve blik, kennis en kunde was hij bij NMF de spreekwoordelijke 'juiste man, op het juiste moment op de juiste plaats'. Zijn overlijden slaat een diep gat in de organisatie; we zullen hem enorm missen.
Leidende rol vernieuwing Nederlandse onderzoeksvloot
Alex werkte sinds 1 juli 2019 bij de afdeling NMF van het Koninklijk Nederlands Instituut voor Onderzoek der Zee (NIOZ), de grootste van de negen nationale instituten van NWO. Hij had onder andere een sturende rol in de werkgroep nationale vlootvernieuwing, en vertegenwoordigde NIOZ richting de (inter-)nationale maritieme sector. Als projectleider van de lopende nieuwbouw van drie nieuwe nationale onderzoeksschepen was hij de voortstuwende kracht die met niet aflatende energie de verschillende complexe trajecten uitstekend wist te managen. Met zijn grote internationale netwerk en werkervaring zette hij de projectteams neer die de komende jaren deze grote klus moeten gaan klaren. Hij wist de verschillende benodigde expertises samen te brengen en met zijn enthousiasme hechte teams te vormen die nu verder moeten zonder hem, maar dat zeker zullen doen met Alex in gedachten.
Over NIOZ-NMF
NIOZ-NMF beheert en verzorgt de nationale zeegaande onderzoeksfaciliteiten. De vloot bestaat uit drie schepen waarmee onderzoek in ondiepe kustgebieden tot in de open oceaan wordt gefaciliteerd. Daarnaast verzorgt de afdeling de logistiek, planning, technische ondersteuning en het datamanagement van de onderzoekschepen. Ook ontwikkelt, bouwt en beheert de afdeling gespecialiseerde apparatuur voor zeeonderzoek. Alex was altijd zeer betrokken bij zijn medewerkers en wist met zijn onschatbare ervaring en kennis de afdeling in korte tijd verder te ontwikkelen.