Every little bit helps battle the COVID-19 virus; the NIOZ has donated its protective lab materials to the Red Cross
Publication date: Wednesday 25 March 2020
In recent days, NIOZ employees in the laboratories have made an inventory of the stocks of protective materials that can be used in the fight against the Corona virus. Today the following items were sent to the national assembly point of the Red Cross, which will ensure further distribution where necessary:
15,000 lab gloves (latex & nitrile in different sizes)
300 disposable slippers
70 disposable lab coats
30 mouth and face masks (sterile & non-sterile)
5 safety glasses
In addition, 6,000 disposable gloves and 40 (used but clean) lab coats were already taken to the central assembly point on Texel (de Zandkoog, where the 'cough consultation hour' is also held) last week.
The NIOZ buildings on Texel and in Yerseke have been closed since March 17. Employees work from home and can be reached by email and telephone.
--- for Dutch scroll down ---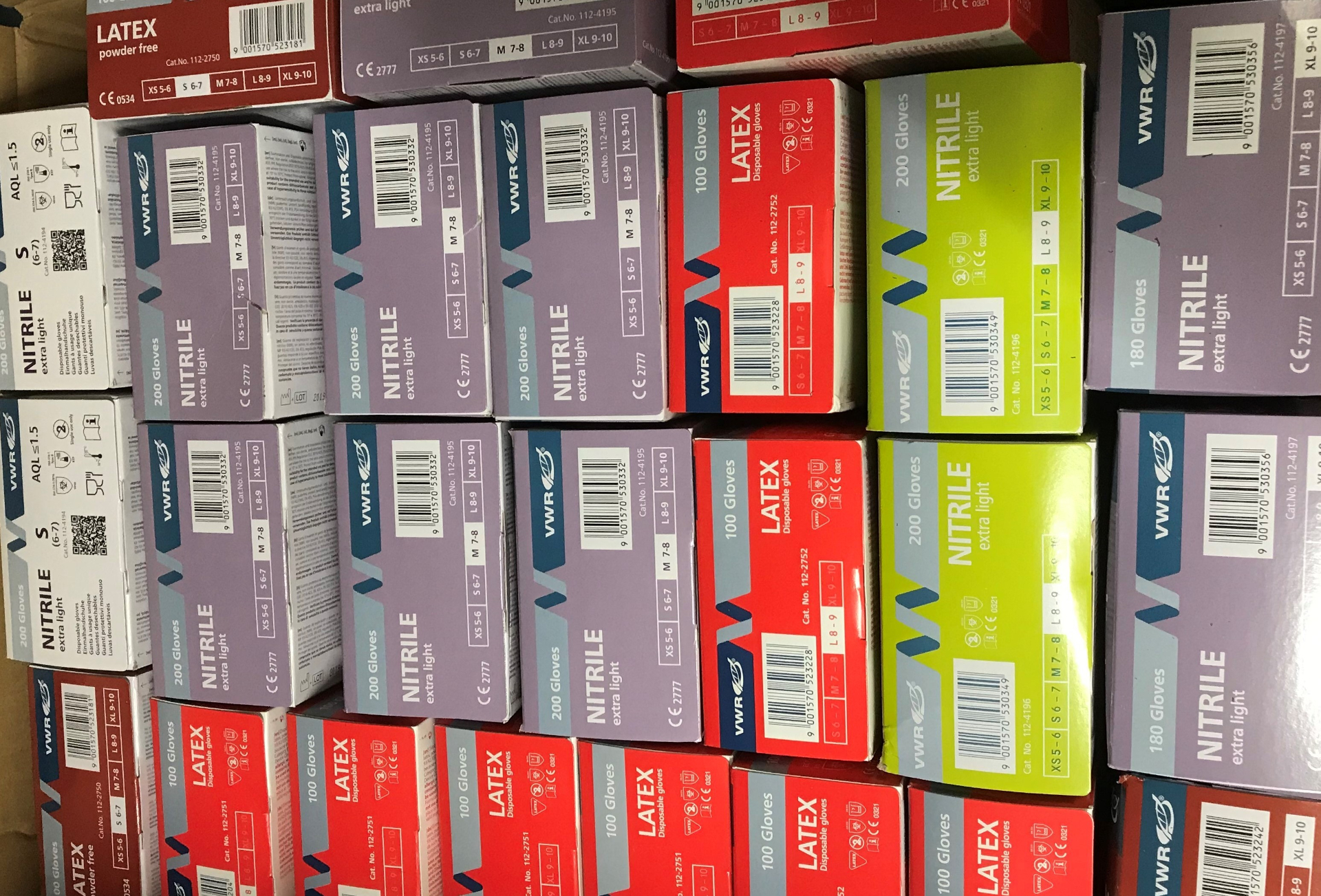 Alle beetjes helpen: NIOZ doneert labmaterialen voor bescherming tegen Coronavirus
De afgelopen dagen hebben NIOZ medewerkers in de laboratoria geïnventariseerd welke voorraden beschermmiddelen beschikbaar waren voor de strijd tegen het Coronavirus. Vorige week zijn reeds 6000 wegwerphandschoenen en 40 laboratoriumjassen gebracht naar het verzamelpunt op Texel in de Zandkoog. Vandaag is een grote zending per post verstuurd naar het landelijke verzamelpunt van het Rode Kruis. Zij zullen zorgdragen voor verdere verdeling daar waar nodig. Deze zending van 12 dozen bestond uit:
15.000 Labhandschoenen (latex & nitrile, verschillende maten)
Mondkapjes (steriel & niet-steriel; ca. 30 stuks)
Wegwerp-labjassen (ca. 70)
Plastic wegwerpsloffen (3 zakken a 100 stuks)
Veiligheidsbrillen (ca. 5)
De NIOZ gebouwen en locaties op Texel en in Yerseke zijn vanaf 17 maart gesloten. Medewerkers werken vanuit huis en zijn via de email en telefonisch bereikbaar.