NIOZ Fyke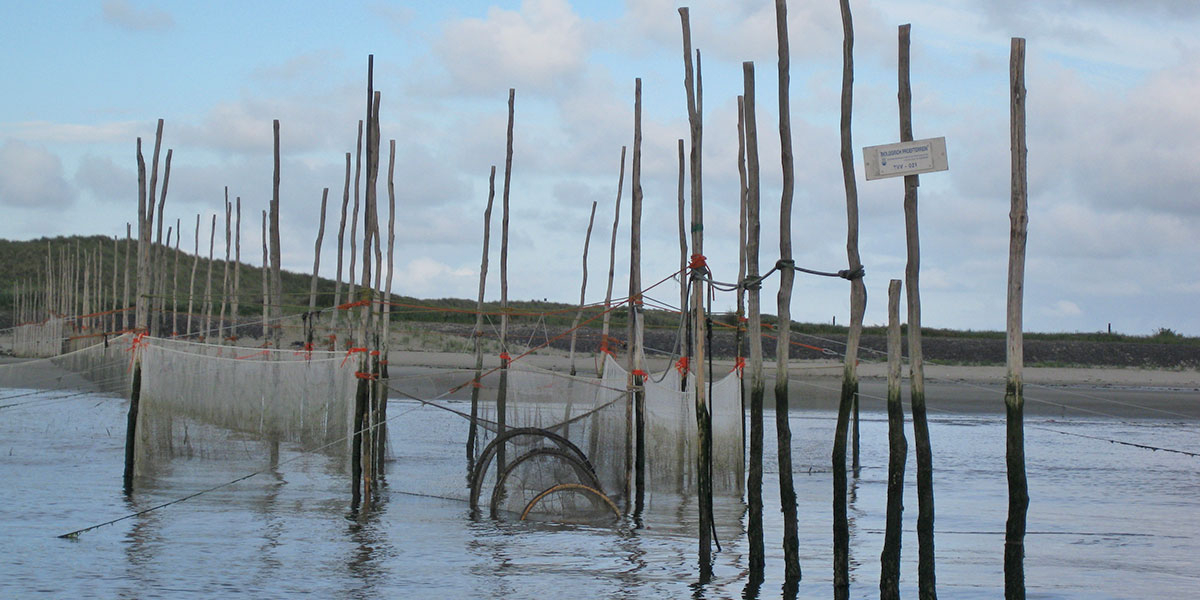 Specifications
Since 1959 fish monitoring has been conducted with a fyke in the Marsdiep at the head of Texel. While the fyke is present, between March and October, it is checked upon every day. Caught fish are identified and measured at NIOZ. Thus, the fyke provides long-term monitoring data about seasonal and yearly abundances of fish stocks.
The fyke has a leader of 200 m running from above the high water mark into the subtidal where two chambers collect the fish and other specimens. The stretched mesh-size of the leader and the chambers is 20 mm. In this area, the semidiurnal lunar tide is dominating and tidal range varies between 1 and 2 m depending on weather conditions and lunar phase. Tidal currents normally do not exceed 1 m/s, except for periods with strong wind stress.
For questions on the fyke, please contact Anieke van Leeuwen by mail (preferred). You will get a response as soon as possible. In urgent matters, you can contact her directly.
T +31 (0)222 369 577
From 1972, Hans Witte, now retired, ensured the quality of the fyke data. This means that the fish have been correctly identified to species level, and that the computer-entry of all data is accurately carried out. Hans Witte also wrote some stories of emptying the fyke nets. After his retirement this was taken over by Dennis Mosk and colleagues. You can find the fyke series here.
Information
The NIOZ fyke provides long-term monitoring data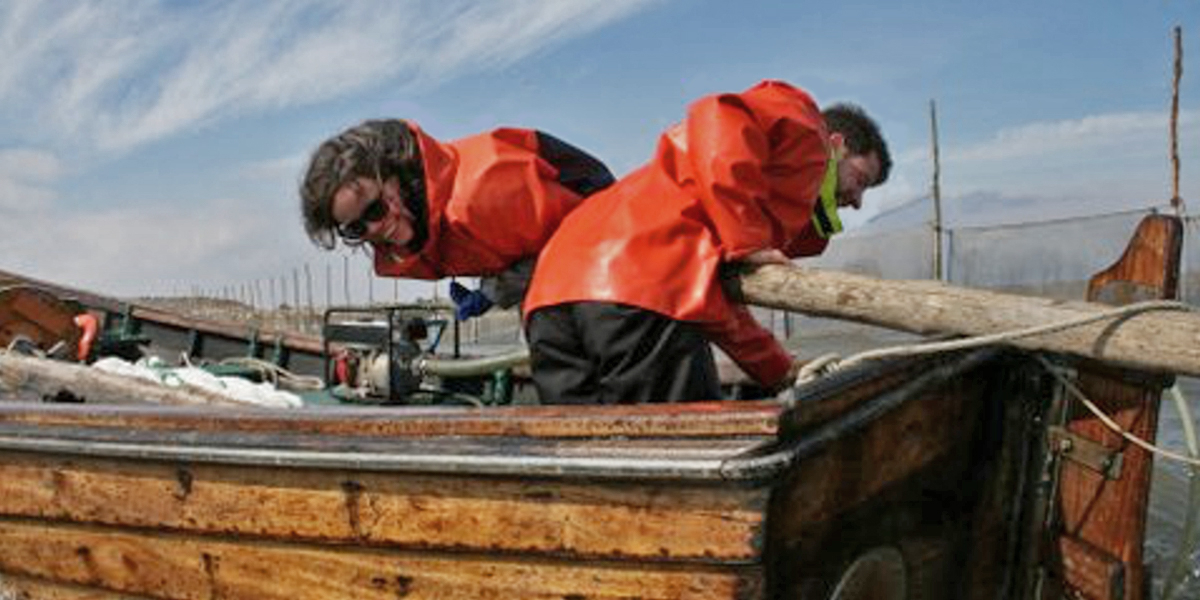 Fish & Fyke