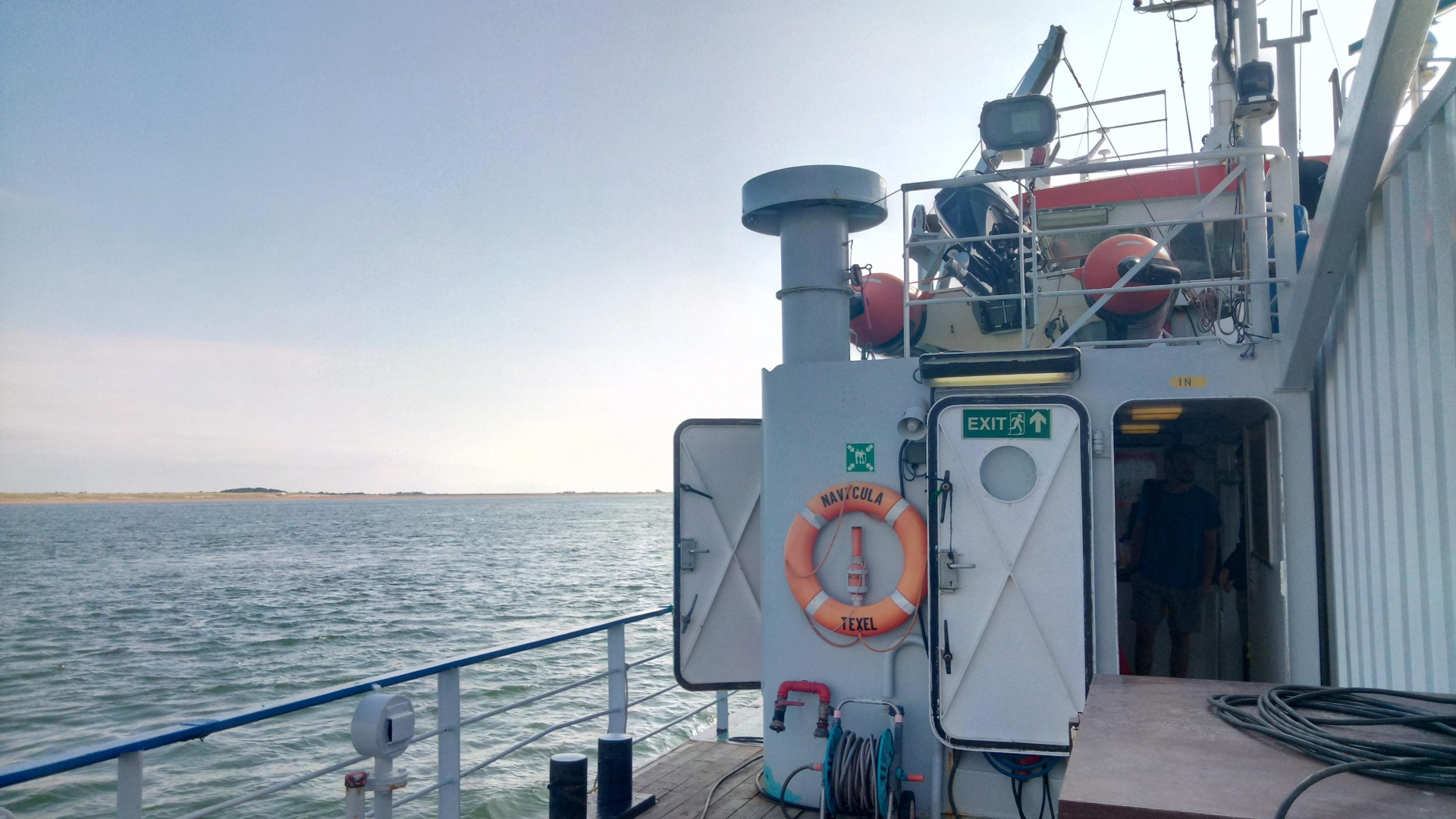 Wednesday 10 June 2020: Navicula left Texel after 3 months of lockdown
Leaving the NIOZ harbor and setting up the lab container to sample microbial communities in surface water of the Wadden sea. Ready and excited to do some hands-on science again!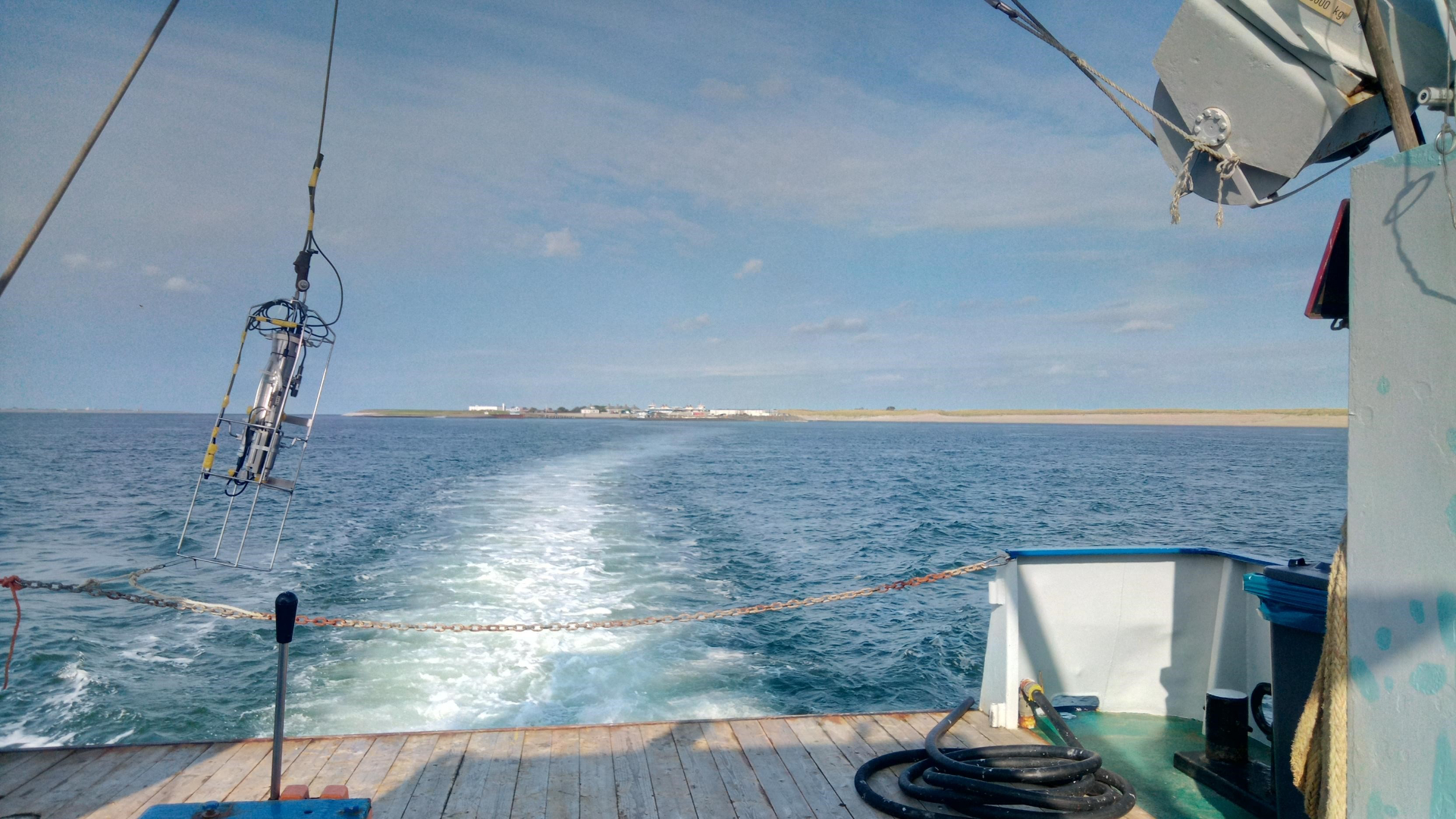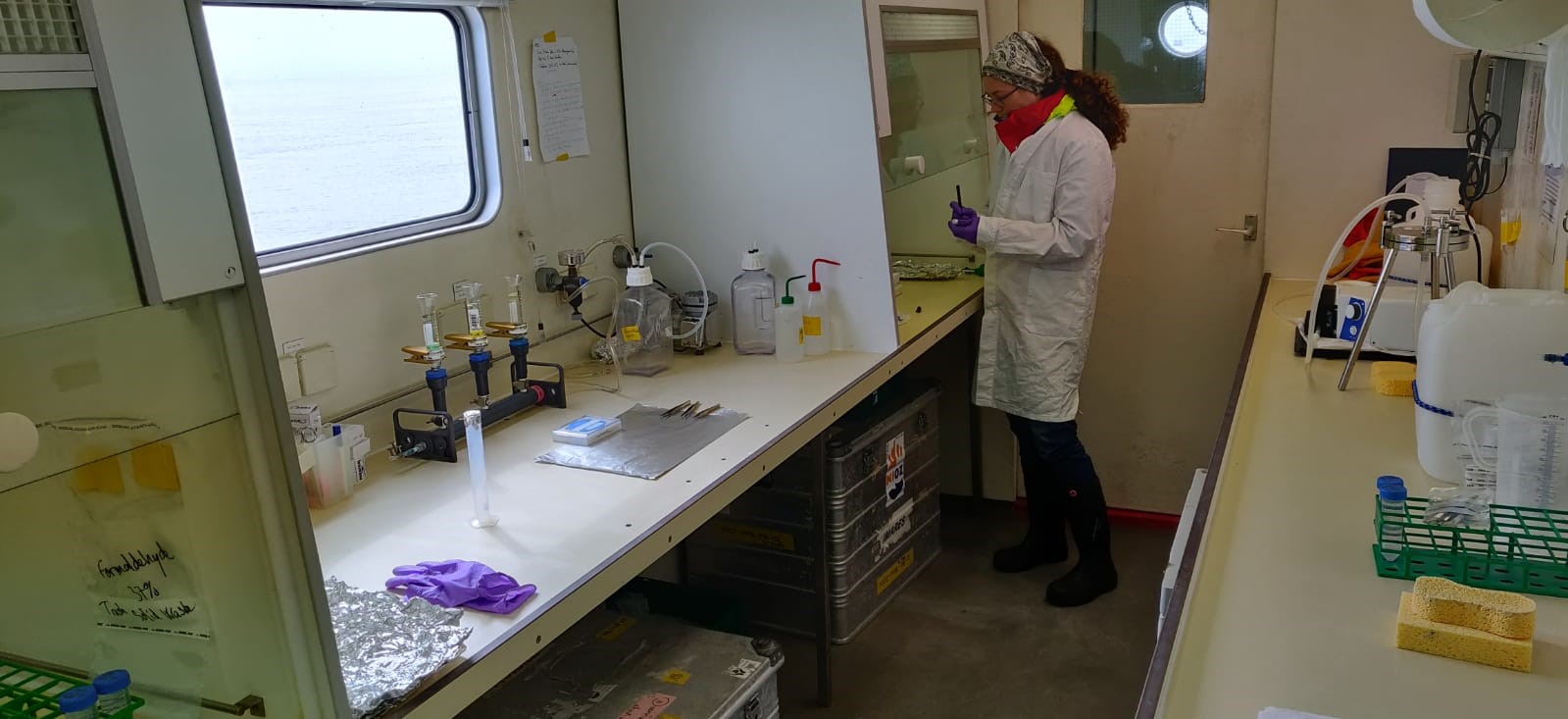 Thursday 11 June 2020 : A brief update from the Navicula.
We have half our samples in by now and going strong. The sampling and processing runs smoothly. When we go on deck the seagulls still come looking if we have fish, but we always have to disappoint them ...
In the video below, made by Bram Fey, you see how Tim is sampling water with the Niskin bottle.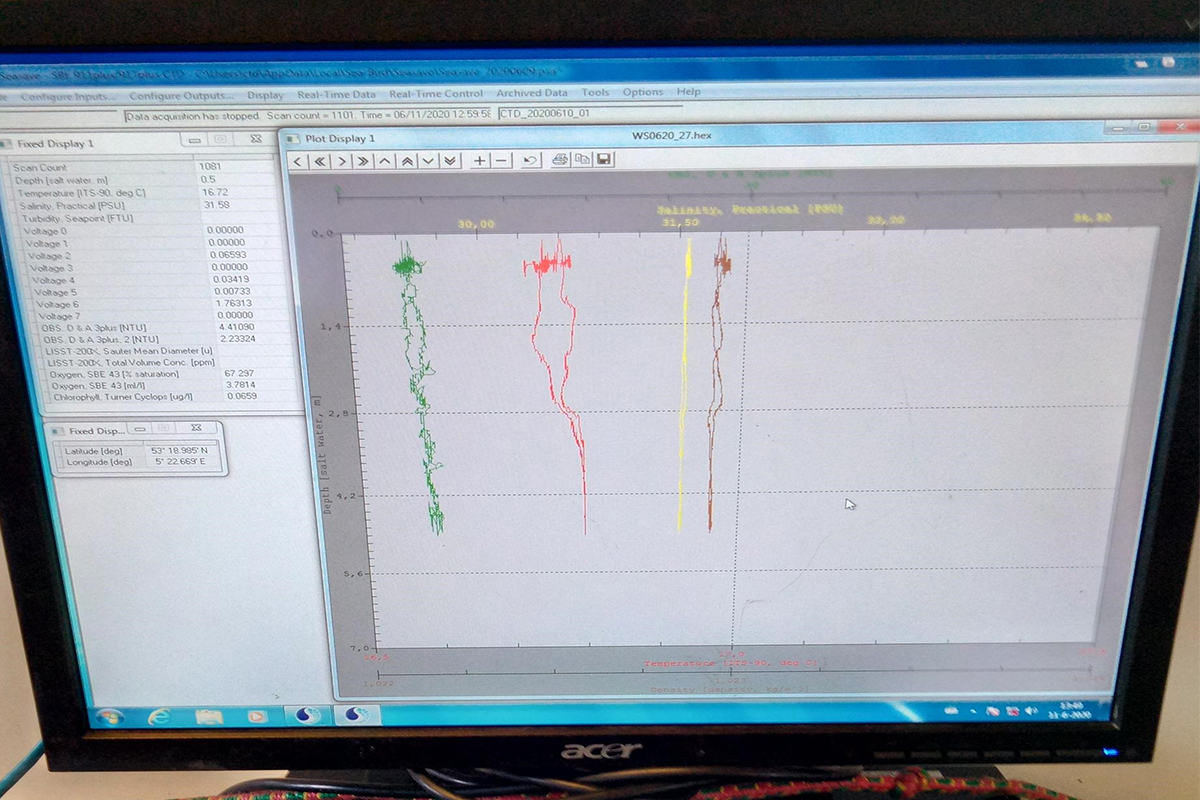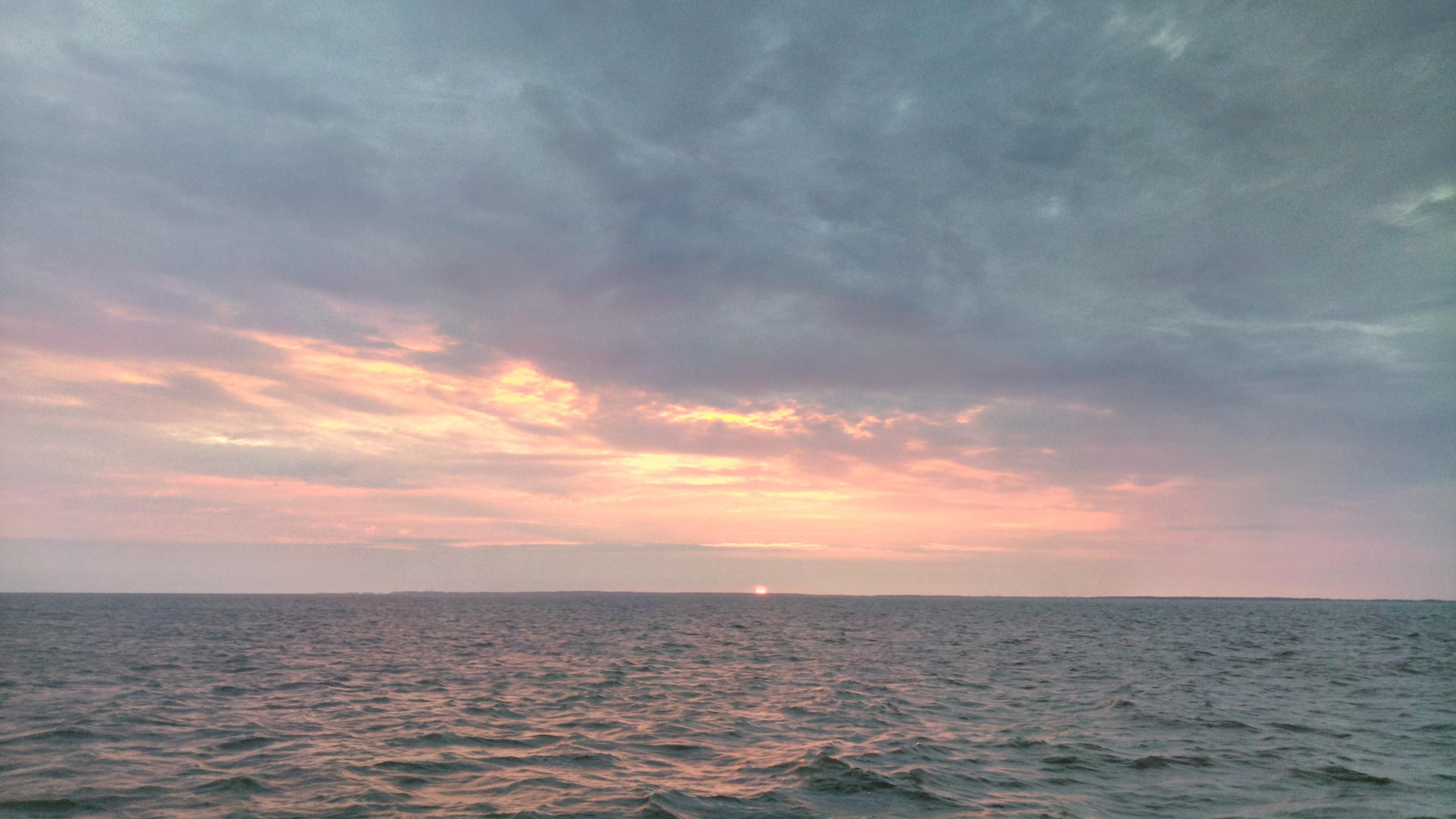 Friday 11th June 2020: Final day
What a smooth cruise! We collected all 48 samples as planned without any technical issues or sea sickness. Thanks to an awesome and efficient team, Pierre and Tim, and super supportive crew, Bram and Hein! We are now sailing back to Texel.