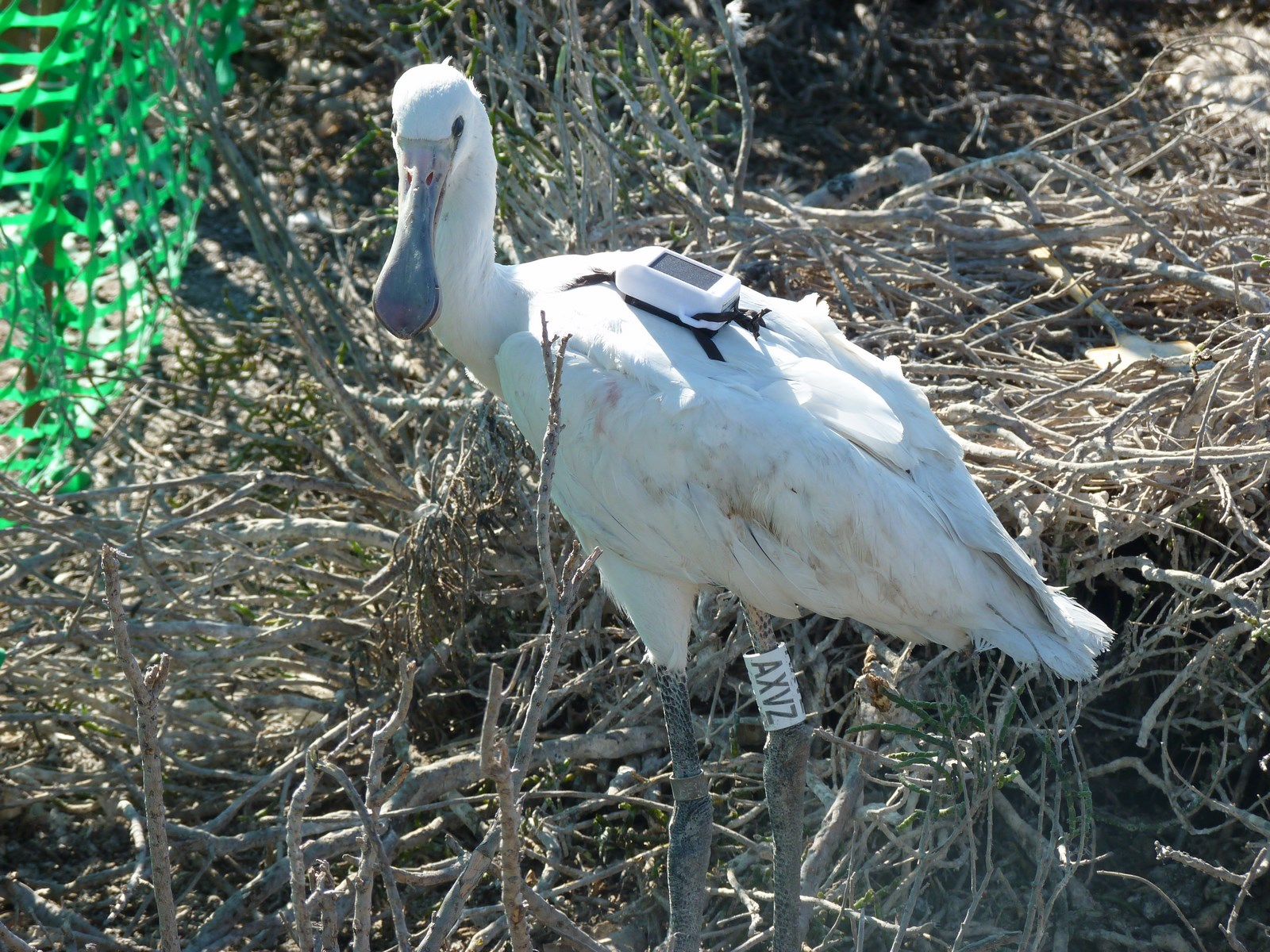 Eight of them can now be followed through the NIOZ-page 'Introduction tracking movements '. Their names are Fafa, Julie, Alex, Ravi, Arno, Kiki, Anne and Veer. The birds received their transmitter when they were about 30 days old and almost able to fly. After fledging, the juveniles are still being fed by their parents for some weeks. However, by now (mid August), most juveniles have become entirely independent from their parents.
The four Dutch birds are primarily foraging in the Wadden Sea and are currently roosting along the Groninger Kust (Arno and Kiki) or on Schiermonnikoog (Anne and Veer). The French birds are roaming around a bit more: while the four Dutch birds are all within 10 km of each other, Ravi and Fafa dispersed 35 km west of the breeding site to Étang de l'Or near Montpellier (right next to Montpellier airport!), whereas Julie and Loic dispersed 25 km east of the breeding site, to Marais du Vigueirat.
In the coming weeks, these juveniles are expected to embark on their first southward migration. To investigate the importance of social information and habitat quality in shaping their migration routes, we rely on you as citizen scientists to collect information about their environments en route. Please go to 'We need your help' to read what information we are particularly interested in and how you can send this information to us.
The other transmitted juveniles that are not visible on the NIOZ webpage can be followed using the Animal Tracker app on your mobile phone.