BLOG 3 | 2 september 2019
Fleur and I were in the water just in front of CARMABI to perform experiments aimed at understanding the water flow around corals, algae and microbial mats. Fleur was releasing fluorescine (green dye) when two stingrays started fighting and one of them was very territorial and did not like us in there. The stingray was circling Fleur and then all of a sudden went through the camera frame right in the middle of the fluorescine cloud. Here is a snapshot of that very unique moment. More video will follow later.
Paolo Stocchi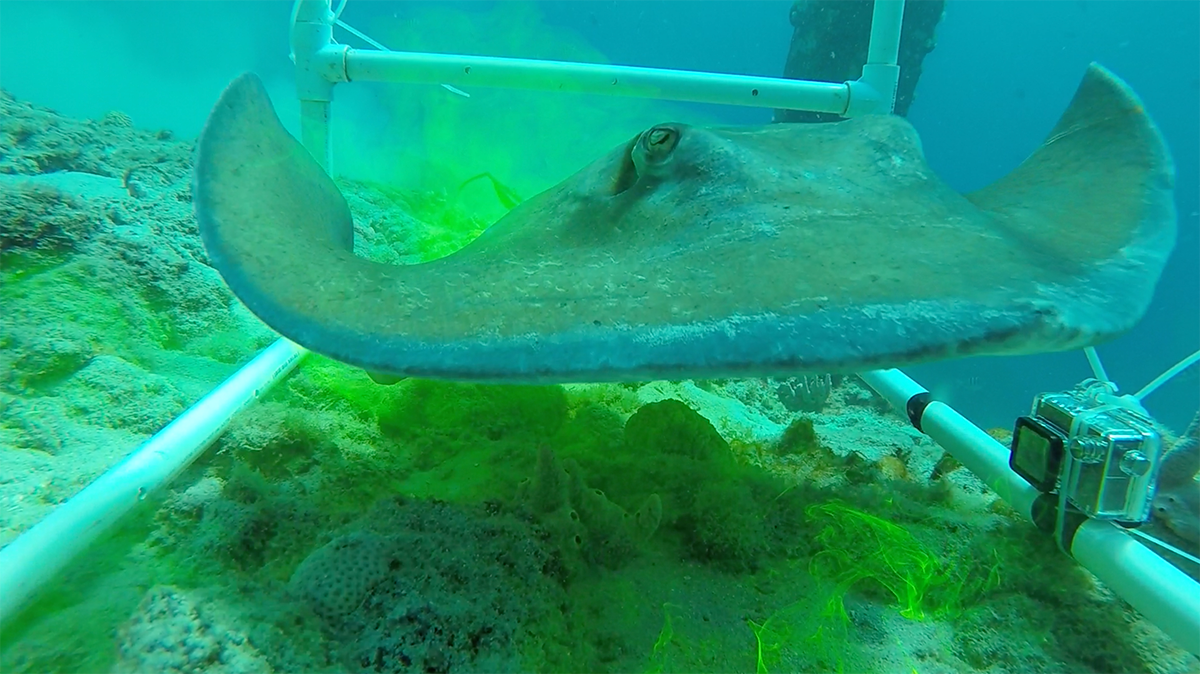 Blog 2 | 29 August 2019
The first results of our bathymetric survey done with portable sonars and Stand Up Paddleboarding. We are aiming at covering the whole area with data, if the weather cooperates.
Paolo Stocchi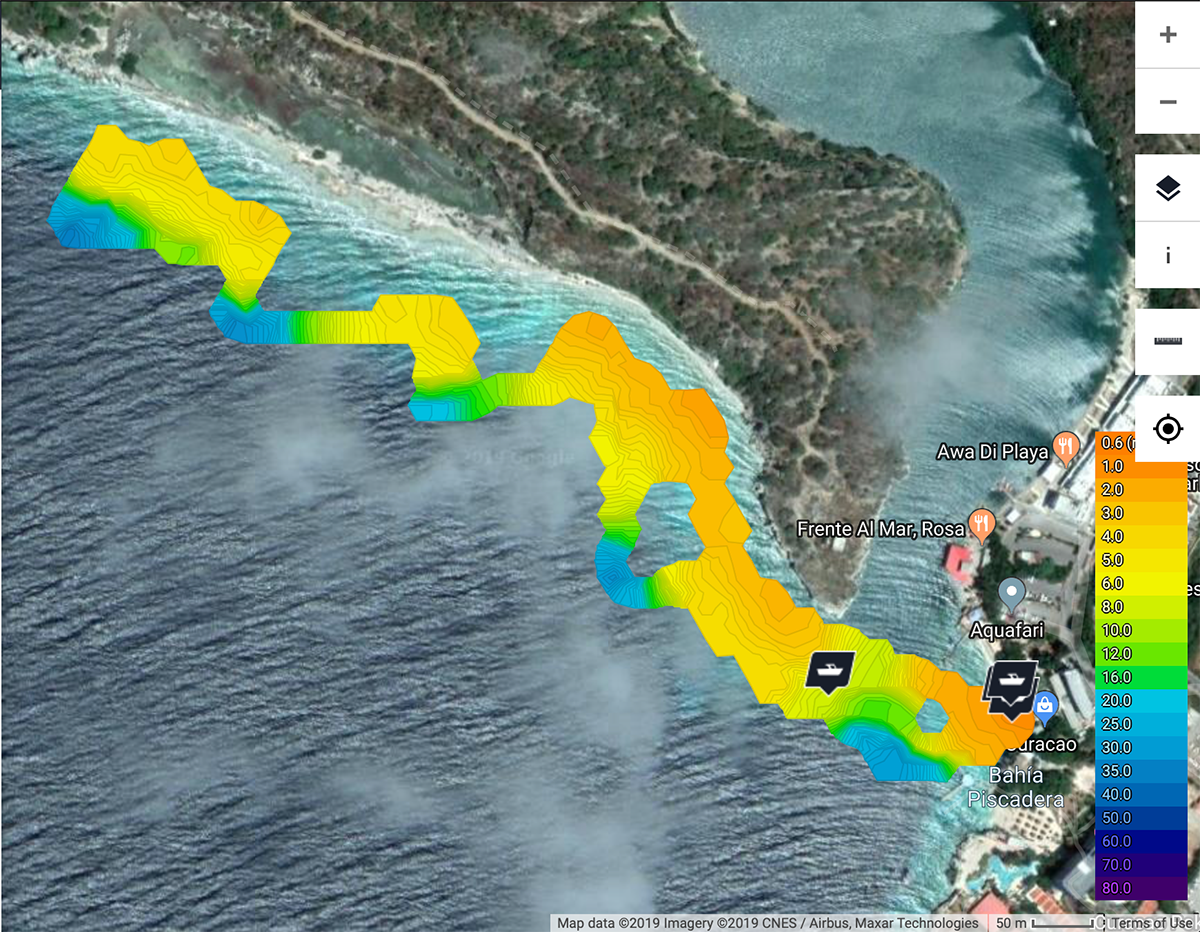 Blog 1 | 28 august 2019
Modern vs Paleo corals
A few pictures showing a modern living Diploria found at -2m below sea level, and its ancient predecessors (grand grand grandma!) found at 5-10 m above sea level in Curacao.
The latter were alive during the Last Interglacial Stage (125,000 years BP) when Antarctica and Greenland ice sheets retreated (because of warmer climate) and cause mean sea level to rise up to 10 m above present.
Paolo Stocchi