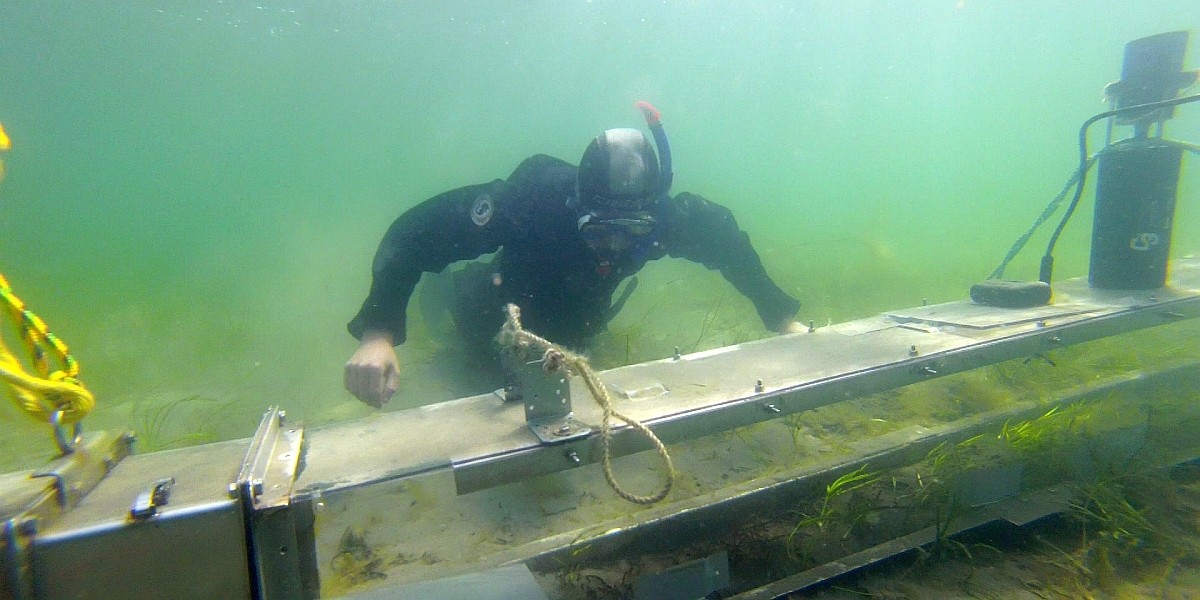 Research
My PhD project revolves around developing and doing experiments with field flumes. Using novel flume designs, we aim to answer new questions that cannot be answered with lab flume experiments.
The main focus of my research is finding biogeomorphic thresholds in inter- and subtidal areas. For example the onset of cliff formation on the edge of salt marshes and seagrass meadows, and spatial patterns in erodability on tidal flats.
Knowing these thresholds is essential to be able to predict tipping points in the response of these ecosystems to changing boundary conditions, for example due to climate change.
Short CV
2017-Present PhD. student at NIOZ -- Field flume studies to assess Global Change effects in estuarine ecosystems
2014-2016 MSc. Physical Geography at Utrecht University -- Coastal Dynamics and Fluvial Systems
Thesis: Sediment transport on transversely sloping beds in a carousel
Internship at Deltares in Delft & Utrecht: Modelling feedbacks between geomorphological and riparian responses under climate change in a mediterranean context
2011-2014 BSc. Earth Sciences at Utrecht University
Thesis: Vegetation pattern analysis of a natural meandering river using aerial images
Publications
Baar, A. W., de Smit, J., Uijttewaal, W. S. J., & Kleinhans, M. G. (2018). Sediment transport of fine sand to fine gravel on transverse bed slopes in rotating annular flume experiments. Water Resources Research, 54, 19–45. https://doi.org/10.1002/2017WR020604
Martínez‐Fernández, V., Van Oorschot, M., De Smit, J., González del Tánago, M., and Buijse, A. D. (2018). Modelling feedbacks between geomorphological and riparian vegetation responses under climate change in a Mediterranean context. Earth Surf. Process. Landforms, doi: 10.1002/esp.4356.