Prof. Dr. Jaap van der Meer
Expertise
Marine ecology
Population ecology
Dynamic Energy Budget theory
Foraging behaviour
Statistical ecology
Specialisation
I am specialised in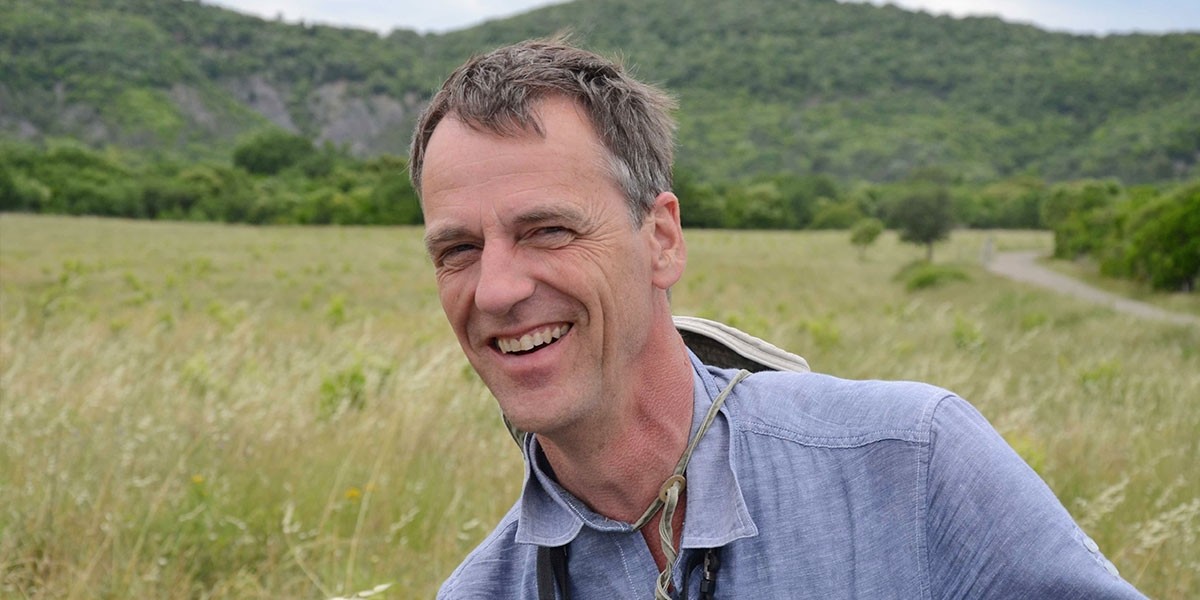 Interests
Research interests
At sea, classic population models, dealing with adults of one, constant size, are of little or no value. As body size of most invertebrates – as well those of fish – constantly changes, more dynamic models, such as the Dynamic Energy Budget theory, are needed. Our group studies the constantly changing interactions between consumer and resource. Body size of individual organisms is the key factor in our research. How does body size influence energy fluxes? How does the size of a predator or the size of a prey influence predation rates and thus: how does body size influence the complete demography of the different organisms? By addressing these questions, our scientists aim to get a better insight in the true dynamics of populations of marine predators and prey, such as invertebrates in the intertidal seas.
Functions
Functions
1989: Senior scientist, Royal Netherlands Institute of Sea Research, department of Coastal Systems
2007: Professor Marine Population Ecology, VU University Amsterdam
Publications
Key publications
Van der Meer, J. (2016). A paradox in individual-based models of populations. Conservation Physiology 4: Issue 1.
Van der Meer, J.; Kooijman, S.A.L.M. (2014). Inference on energetics of deep-sea fish that cannot be aged: The case of the hagfish. Journal of Sea Research 94: 138–143.
Van der Meer, J.; Beukema, J.J.; Dekker, R. (2013). Using stochastic population process models to predict the impact of climate change. Journal of Sea Research 82: 117-121.
Van der Meer, J and Smallegange, I. (2009). A stochastic version of the Beddington-DeAngelis functional response: modelling interference for a finite number of predators. Journal of Animal Ecology 78: 134-142.
J. Van der Meer (2006). An introduction to Dynamic Energy Budget (DEB) models with special emphasis on parameter estimation. Journal of Sea Research 56: 85-102.
Please find my complete list of NIOZ-publications at the bottom of this webpage or on Google Scholar. You can download all my publications on ResearchGate.
Education
Professional education
1997, May: Ph.D.University of Groningen; A handful of feathers. Studies on the estimation and modelling of temporal and spatial fluctuations in the numbers of birds and their prey; Promotor Prof. Dr. R.H. Drent
1983, September: M.Sc. Free University Amsterdam, Major: Animal Ecology; Minors: Statistics, Mathematics; Grade: Cum laude
Awards
Expedition
Netherlands Scientific Expedition Edgeøya Spitsbergen SEES.nl
Edgeøya lies approximately 3000 kilometers north of the Netherlands, about 1000 kilometers from the geographic North Pole. It is an island on the east side of Spitsbergen.

Other
DEB Symposia
2017: Fith international symposium on Dynamic Energy Budget theorie; Norway, Tromsø
2015: Fourth international symposium, on Dynamic Energy Budget theorie; France, Marseille
2013: Third International symposium on , Dynamic Energy Budget theorie; The Netherlands, Texel
DEB Journal issues
2014: Journal of Sea Research 94
2011: Journal of Sea Research 65 issue 1
2010: Philosophical Transactions of the Royal Society
2009: Journal of Sea Research 62 issue 2,3
2006: Journal of Sea Research 56 issue 2
More about DEB
- DEB Add-my-Pet
- DEBwiki
- DEBLab