Technical specifications Wim Wolff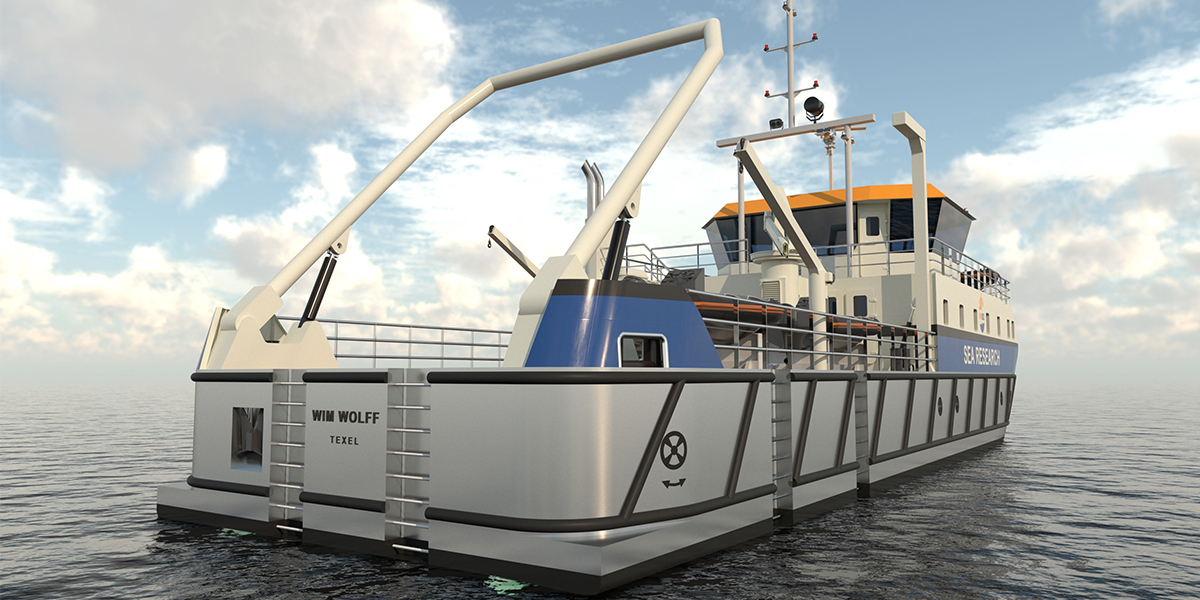 Specifications
Length overall ~36.95m
Breadth moulded 10.00m
Depth moulded 3.43m
Draft design 1.00m
Draft maximum 1.20m
Gross Tonnage approx. 420GT
Working deck area approx. ~125m2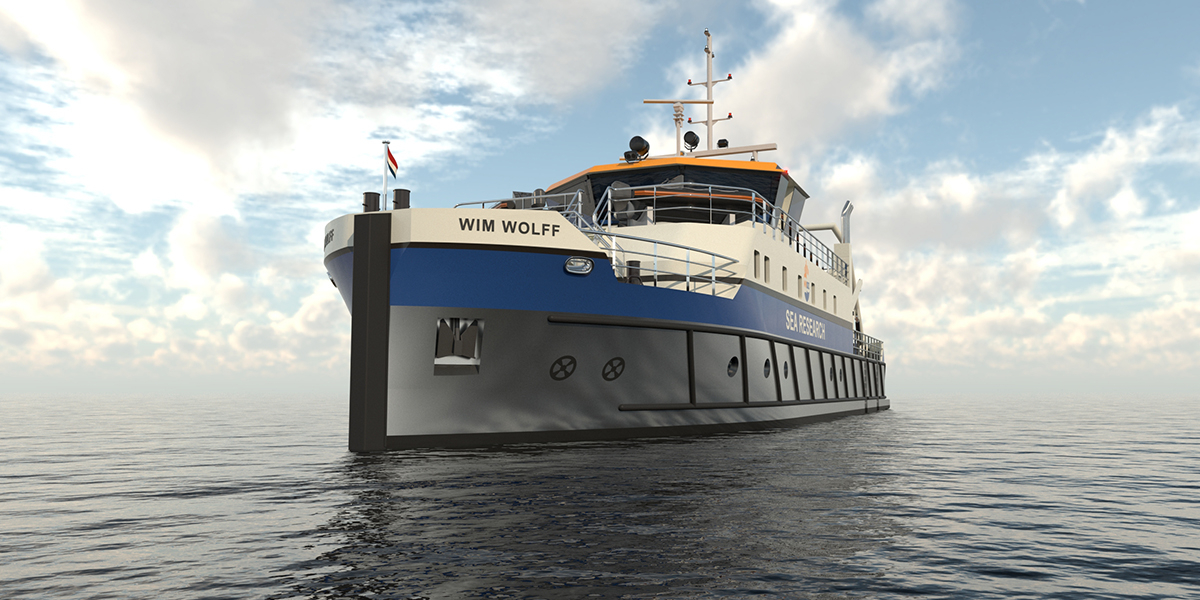 Design
NIOZ National Marine Facilities (NMF) has, under the leadership of the NIOZ Taskforce Fleet Replacement and in consultation with NWO, completed the development of the design brief, concept design, the specifications and the tendering process for the final tendering of the shallow water delta of the Wadden Sea research vessel RV Wim Wolff to replace RV Navicula.
The design brief, as presented in the investment proposal (07-08-2018) to the NWO Executive Board, was put together on the basis of the strategic plan of NIOZ, and in particular the research agendas of the NIOZ departments Coastal Systems (COS) and Estuarine and Delta Systems (EDS) and an inventory of the relevant and technically possible functional requirements of all conceivable Dutch stakeholders (marine and maritime sciences). The resulting design brief forms the basis for the concept design for the construction of the new vessel. The design prioritises the strong ambition to make the vessel greener and, in view of the intended shallow waters in which the vessel will travel, to stay within the limits of the maximum dimensions and draught.
For the maritime engineering part of the design, the taskforce worked with the maritime engineering consultancy Conoship BV, located in Groningen. During the design process, the stakeholders were asked to give their advice in different phases and the concepts were continuously evaluated. Feedback was incorporated into the designs as much as possible, always with a view to realising the desired functionalities.
Interior design
Wheelhouse. Impression by CJob

Mess room. Impression by C Job

2-person cabin. Impression by C-job

2-person cabin. Impression by C Job