Replacement RV Pelagia
Construction RV Anna Weber-van Bosse
In November 2022, the NWO-I Foundation Board approved the definitive grant of the contract for the construction of RV Anna Weber-van Bosse to Spanish shipbuilder Astilleros Armon. After years of preparations, construction can now begin on this innovative, sustainable and unique vessel that will replace the 35-year-old RV Pelagia. This will be the largest new vessel in the national research fleet, and will be available in two years to all of the Netherlands' marine researchers. The fleet consists of three vessels managed by the National Marine Facilities (NMF) department of the NIOZ, which is part of the Netherlands Organisation for Scientific Research (NWO). Read more on the Europen Tender procedure here.

The flagship of the Dutch research fleet will be named after Anna Weber-van Bosse, the Netherlands' first female marine biologist to conduct research at sea. Read more in her biography.
RV Anna Weber-van Bosse will be delivered in 2025 at the earliest. You can follow the construction via the timeline below, by subscribing to the newsletter (at the bottom of the linked page) or via social media @ResearchFleetNL.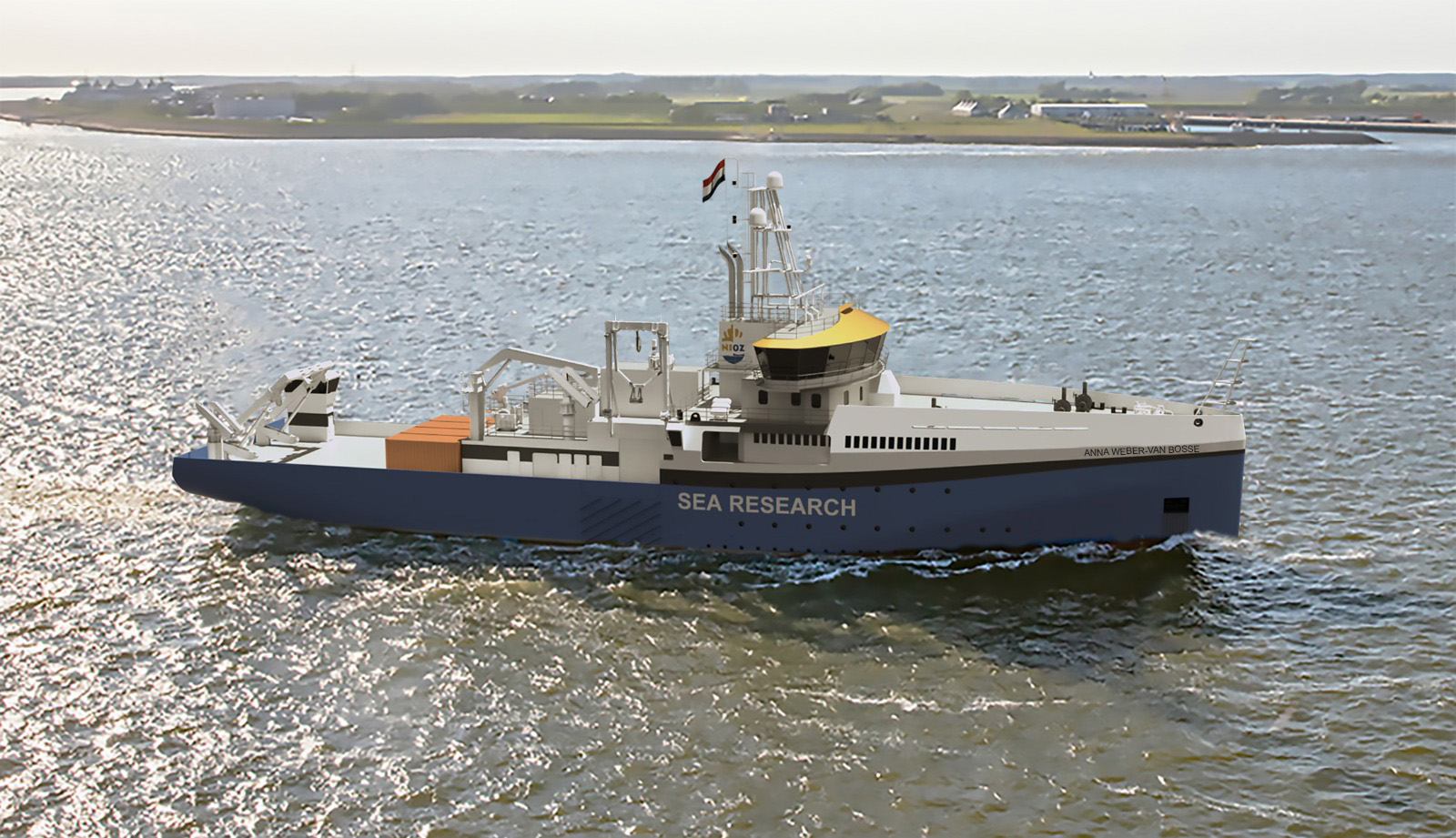 Progress
The contract went into effect on 1 February 2023, which is also when the shipyard began work on the engineering and contracting for the major materials purchases. The progress of the work at the shipyard is on schedule as determined when the contract went into effect. The most important milestones are scheduled as follows:
• Conclusion of the basic design phase - 15 September 2023
• Start cutting steel - 20 September 2023
• Laying the keel - 20 November 2023
• Launch - 10 October 2024
• Start shakedown cruises - 2nd quarter 2025
• Delivery - 3rd quarter 2025
---
Timeline RV Anna Weber-van Bosse