UU-NIOZ Student Work Experience
Call for Proposals
Are you an academic staff member/scientist/PhD student at Utrecht University or NIOZ? Could you use some extra student hands during the summer of 2019? Submit your project proposal now!
The NIOZ Royal Netherlands Institute for Sea Research and Utrecht University are offering 2-month paid Student Work Experience Placements. The aims are: to expose students to marine science, to encourage and foster more collaborations between scientists at Utrecht University and NIOZ, and to get work done that may otherwise not be done. The work placements can be in any of the many disciplines relating to marine science, such as physics, chemistry, biology, mathematics, geology, Law, Economics and Governance or science communication. Tasks during a work experience placement could involve (but are not limited to) running samples, cleaning up data, updating a manual/website, trouble-shooting, data transcriptions or reading and summarising articles. Examples of possible topics of work experience placements are:
MICROBIOLOGY/MATHEMATICS: Computational modelling of microbial species interactions
BIOLOGY/VETERINARY MEDICINE: Analysing individual diets and plastic consumption of gulls
BIOLOGY/GEOLOGY: Culturing benthic foraminifera under a range of conditions and analysing their clumped isotopic composition
COMMUNICATION: Helping to set up a UU-NIOZ photo archive
PHYSICS/COMPUTER SCIENCES: documenting of code, organising of simulations
Selection of projects
For 2019, Utrecht University and NIOZ are looking for projects and paired supervising scientific staff members. Research groups at both institutes are asked to submit their proposals before February 15th, 2019 to NIOZ education coordinator Dörte Poszig: doerte.poszig@nioz.nl. If you are still looking for a counterpart to team up with at NIOZ/UU, you can contact Dörte, too.
Rules and requirements
1. UU/NIOZ-pairs: each project should have at least one supervisor based at Utrecht University and at least one supervisor based at NIOZ (location Texel or Yerseke), who will be present during the summer placement period.
2. Extracurricular: project assignments are extracurricular (no EC are awarded), are not related to teaching activities and cannot be part of a thesis/graduation project.
3. Timing: depending on the project, these placements can either be done full-time over the summer break, or part-time over the second semester, or a combination thereof (with a maximum of 2 months FTE work).
4. Job description/requirements: proposals should contain a work description, explaining in max. 250 words what the activities of the student assistant will entail. Job Requirements should also be included: what (if any) specific lab experience/ background knowledge/computer skills are necessary?
Selection of Students
Students have to apply before April 1st, 2019. All student applicants will be assessed on the basis of their grades (GPA Bachelor) and their motivation letter. The best ranked students will be invited for an interview with the supervisors of the selected projects. After a positive interview by the project supervisors, the student can start.
Student Pay and Employment
Depending on the project, these placements can either be done full-time over the summer break, or part-time over the second semester, or a combination (with a maximum of 2 months FTE work). The student will be employed for at least 1 and a maximum of 4,5 working days per week, for a total maximum of 396 hrs.
The students are paid scale 1 of the CAO-onderzoeksinstellingen (€ 1,646- € 1,954 gross per month), since the idea is that the assistantship can serve as a replacement of a summer job outside the University. The salary will be proportionate to hours worked by the student.
Each Work Experience Placement will also get access to € 500 for expenses such as lab materials and travel between NIOZ and Utrecht beyond OV studentenkaart.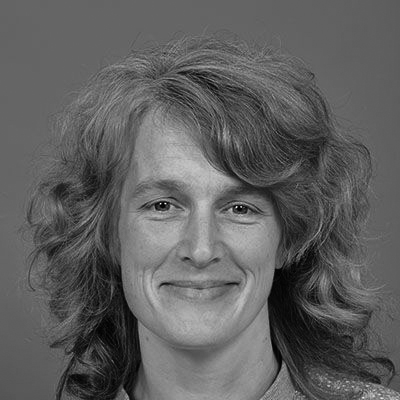 Dörte Poszig